Home
Coffee Blog
The Coffee Lover's Holiday Gift Guide: 7 Thoughtful Ideas for 2022
04
Dec
The Coffee Lover's Holiday Gift Guide: 7 Thoughtful Ideas for 2022
0 comment
Post by : Jasmin Tétreault
Popular posts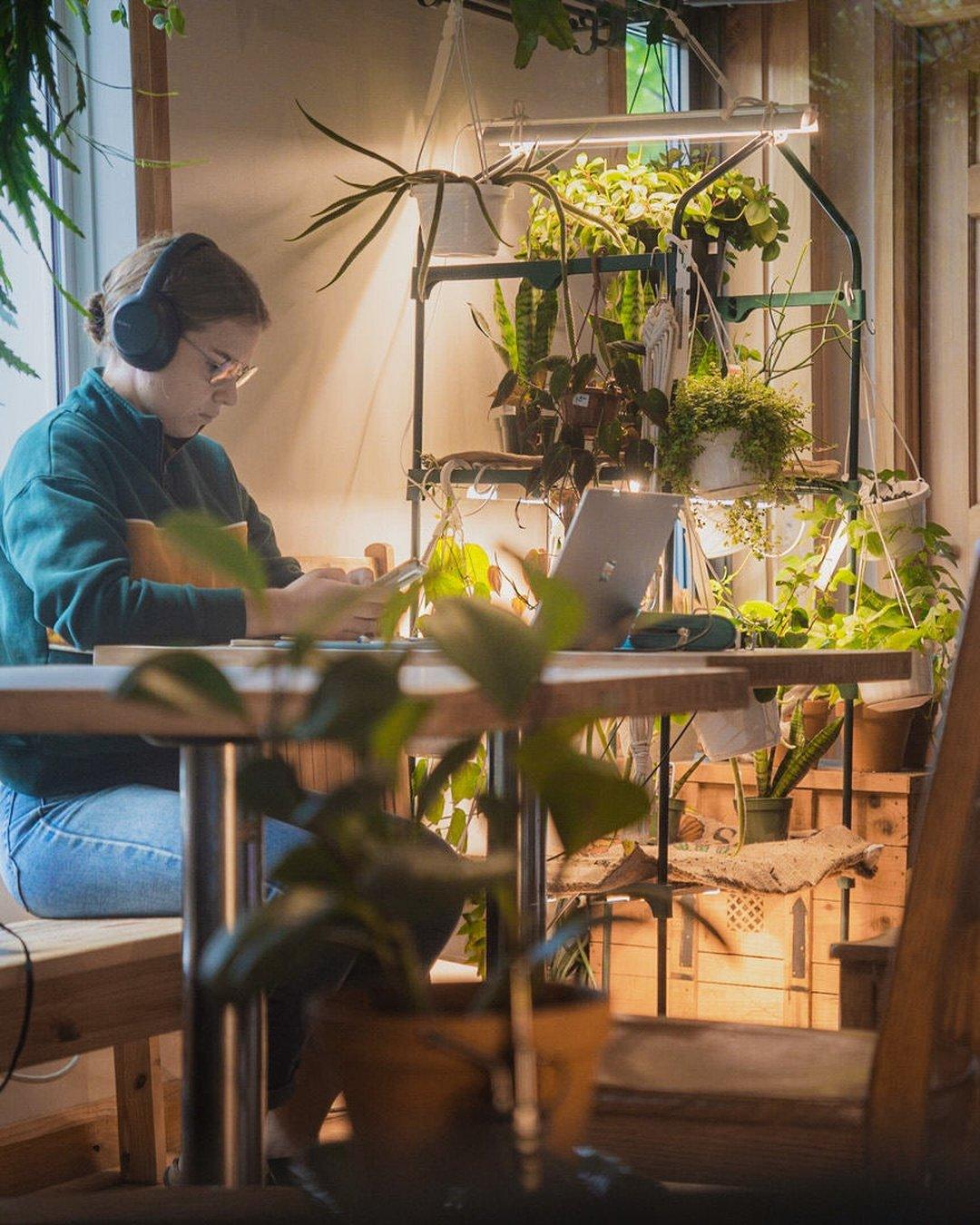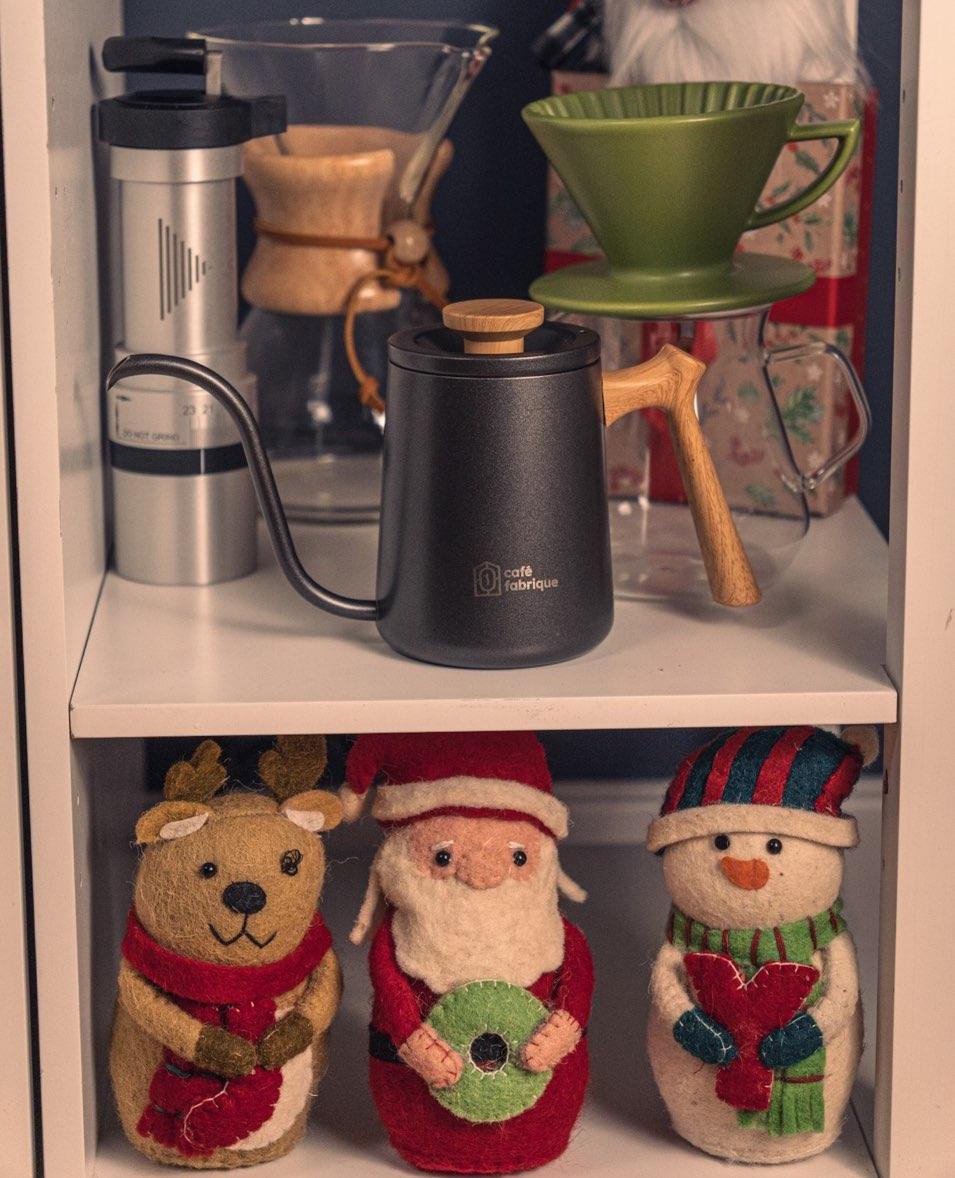 The holiday season is a time for giving, and what could be better than giving the gift of specialty coffee? Instead of gifting your loved ones a sample set from Starbucks or Second Cup, consider giving premium-quality beans or accessories to take their morning cup to the next level.
To help you, we have put together a list of 7 of the best coffee gifts for coffee lovers in your life to use daily. From magnetic dosing funnels to gooseneck kettles, we have something for every coffeeholic on your list!
WDT Espresso Distribution Tool
Do you know someone who can't live without a freshly brewed espresso from their specialty at-home machine? Then this is the perfect coffee gift for them! WDT, also known as the Weiss Distribution Technique, is a unique tool that ensures the perfect espresso extraction every time.
By combing the grounds with thin needles, it helps to evenly distribute the coffee through the portafilter and prepare café-grade espressos with ease. If you're looking for add-ons to make it a more substantial gift, you can combine it with our portafilter ring or puck leveller.
Ceramic Pour Over Dripper
This is perfect for anyone who loves to pamper themselves and savour their coffee experience. Our Japanese-style V60 ceramic pour-over dripper has been carefully crafted and designed with a unique double-filter system that retains grounds while ensuring even extraction.
It's also easy to clean and comes in a beautiful jade colour, reminiscent of the Japanese wabi-sabi technique inspired by nature's simplicity. Combine this niche dripper with our specialty coffee filters for a complete coffee gift set.
As the pour-over trend continues to intrigue coffee fans worldwide, this will surely be a winning gift for your family and friends this holiday season! 
Coffee Carafe
Looking for a way to introduce some serious style into your coffee lover's routine? This coffee carafe is the perfect gift for someone who loves to share their morning cup of joe with friends and family. With this clever gadget, you can easily brew multiple cups of specialty coffee at once.
The carafe is crafted into a sleek design and made from special heat-resistant glass that is perfect for catching your freshly brewed cup. Gift this elegant carafe on its own or with a ceramic pour-over dripper! 
Gooseneck Kettle
Gooseneck kettles are a must-have for any coffee lover who values precision and control. This handcrafted stainless-steel kettle has an elongated gooseneck spout that allows the user to easily pour hot water over the grounds in their preferred deliberate manner. This is perfect for making single-cup pour-over coffees like Chemex and V60, as well as other specialty brewing methods. Gift this to the coffee snob in your life to wow them with its stylish design and advanced control! What's better than getting someone excited about waking up in the morning?  
Espresso Knock Box
Do you know an espresso lover who is always making a mess with their coffee grounds? This simple accessory is an easy way to get the coffee lover in your life beaming with joy. A must-have for any at-home barista, an espresso knock box is a handy contraption used to help remove the spent coffee grounds from the portafilter.
This black matte finished knock box helps keep the countertop tidy by providing a designated place to dispose of the used grounds. In addition, our replaceable rubber bar cover is made with a shock-absorbent material that will keep it from making too much noise when knocking out the espresso puck!
Wooden Coffee Leveler
Help your coffee snob friend pack the perfect quantity of grounds every time with this unique and thoughtful gift. Our wooden coffee leveller is made from high-grade stainless steel and wood, designed to evenly distribute the grinds when tamping down espresso in the portafilter.
Specially crafted by Café Fabrique's team of coffee experts, this tool ensures that each cup is consistently brewed, so the coffee lover in your life can enjoy that barista-level cup of espresso each time. This is another excellent espresso gift companion for the WDT tool mentioned above!
Magnetic Dosing Funnel
Know someone whose coffee ritual could use some organization? Our magnetic dosing funnel is a simple way to save time when making espresso-based drinks at home.
This device attaches magnetically to the portafilter, so you can easily measure the right amount of freshly ground coffee while ensuring that it all falls into the portafilter evenly. This is the perfect coffee gift for anyone who wants to get the ideal dose of espresso every time without mess or hassle!
Café Fabrique Gift Card
Are you overwhelmed by all the coffee lingo, and still unsure what to get? Why not give them the gift of specialty coffee and let them choose their favourite brews with a Café Fabrique Gift Card? These cards can be used on our online store to upgrade your coffee lover's toolkit or coffee palate. So give someone you love a chance to explore the world of specialty coffee and find their favourite flavour combinations with our Gift Cards.
Give the gift of specialty coffee this holiday season.
By supporting a local specialty coffee distributor, you are doing more than just giving a material gift—you're supporting sustainable methods that make high-quality coffee more accessible to our community. You're also gifting the experience of truly enjoying the art of coffee at its finest.
For even more coffee gifts and accessories, check out the selection of specialty coffee tools at Café Fabrique. From pour-over kettles to espresso knock boxes, we have something for every coffee afficionado! Show your friends and family you care this holiday season by gifting them something that supports sustainable production practices and mindful consumption. 
Happy Holidays from the Café Fabrique family!