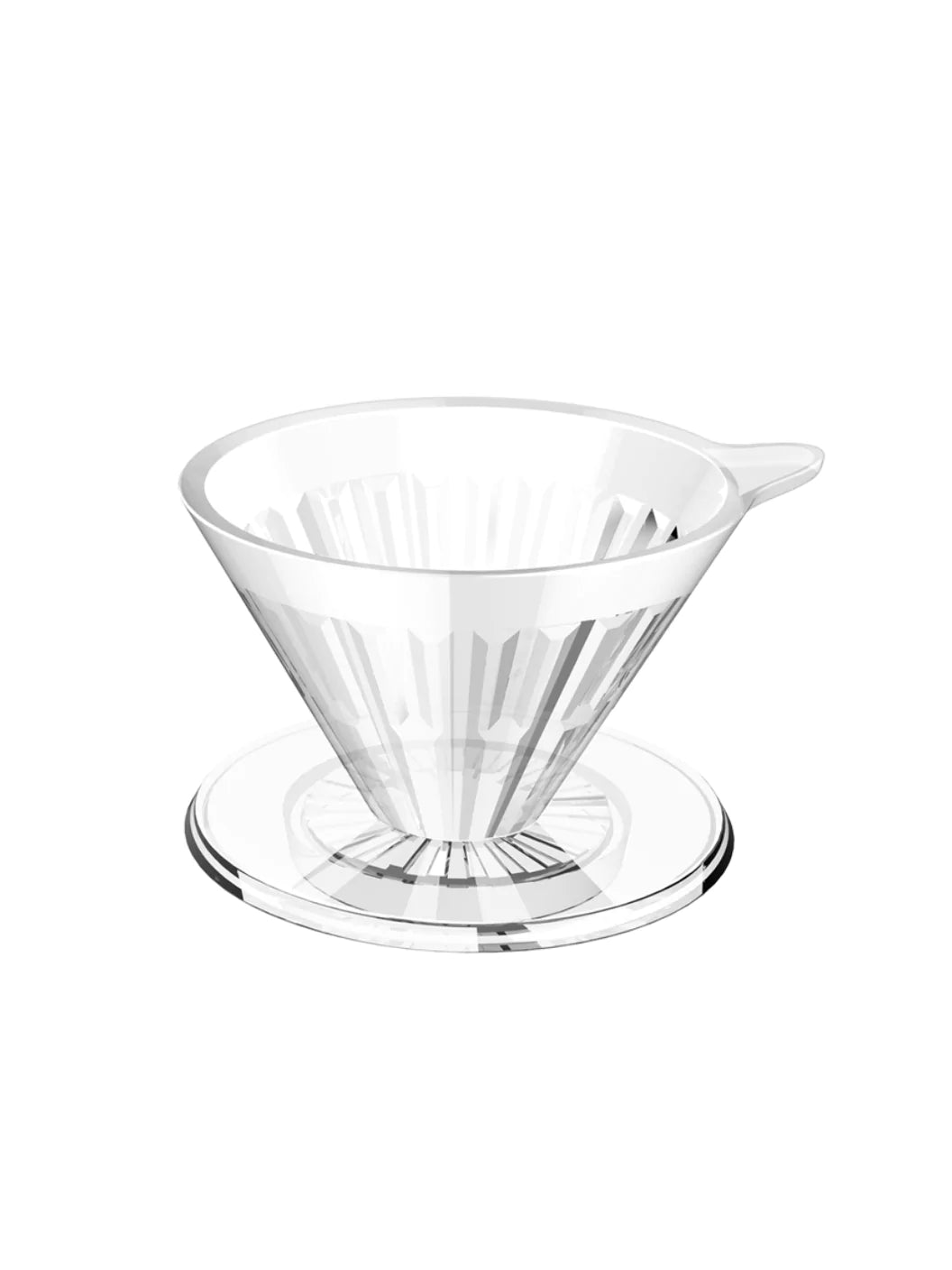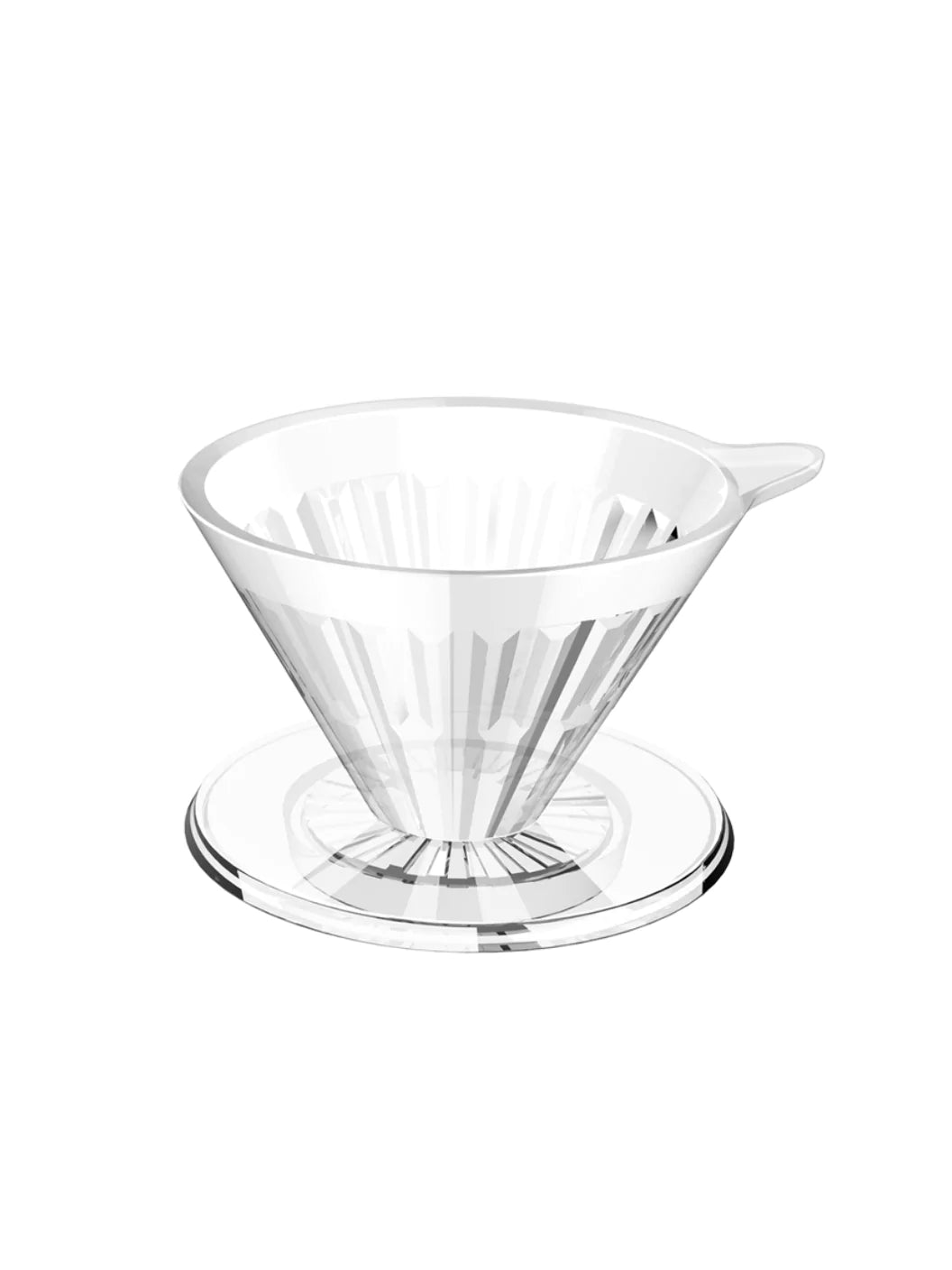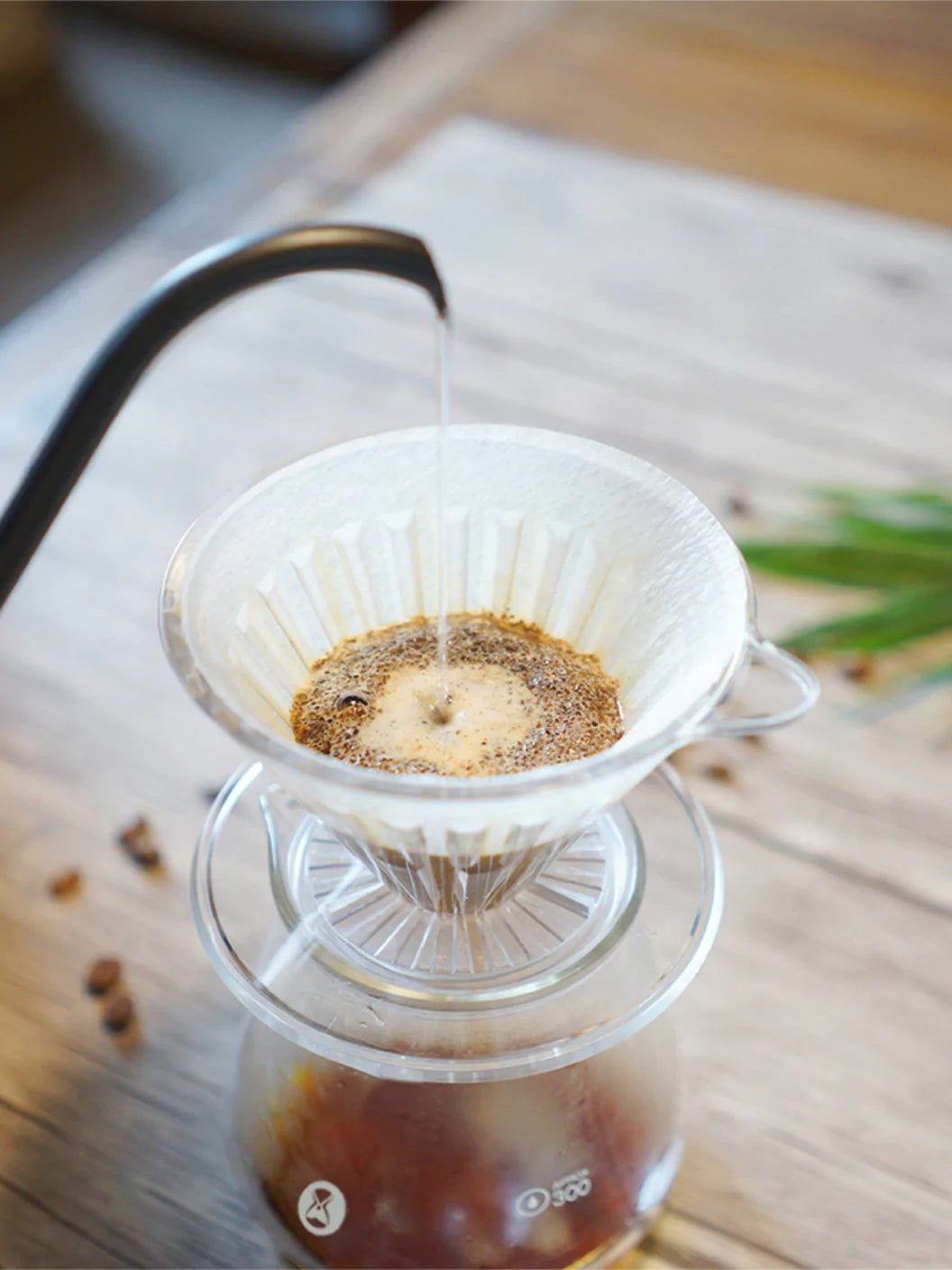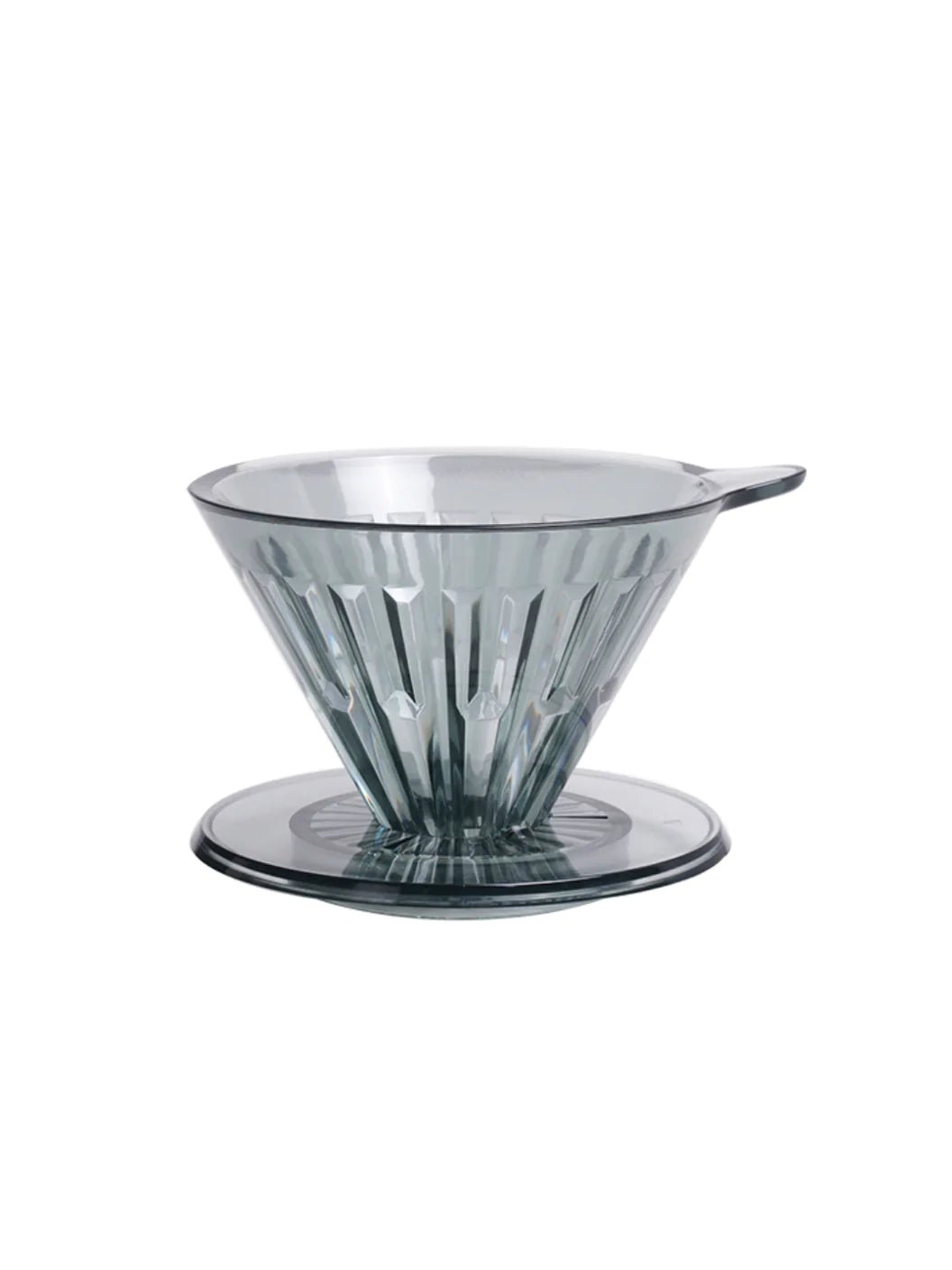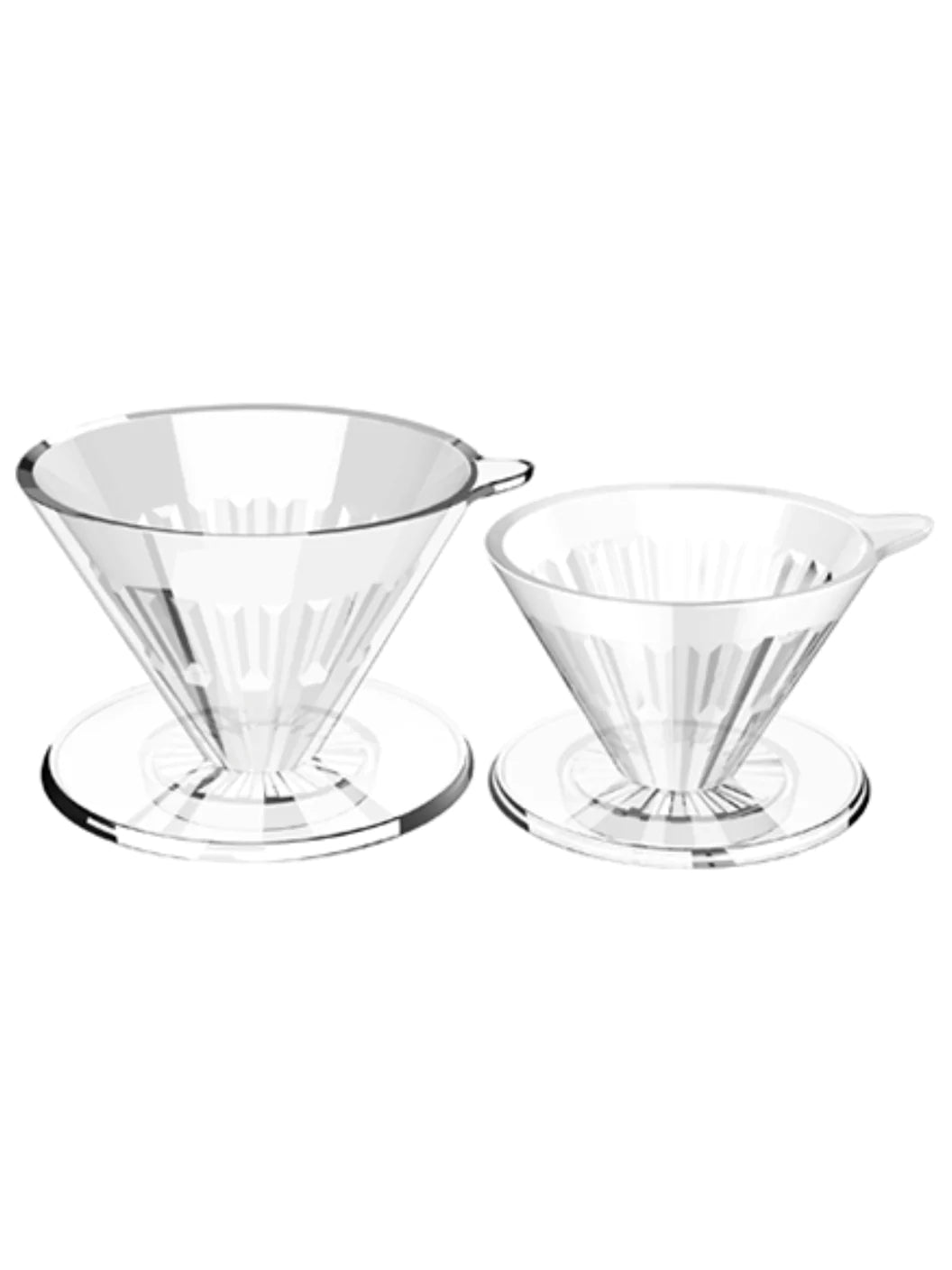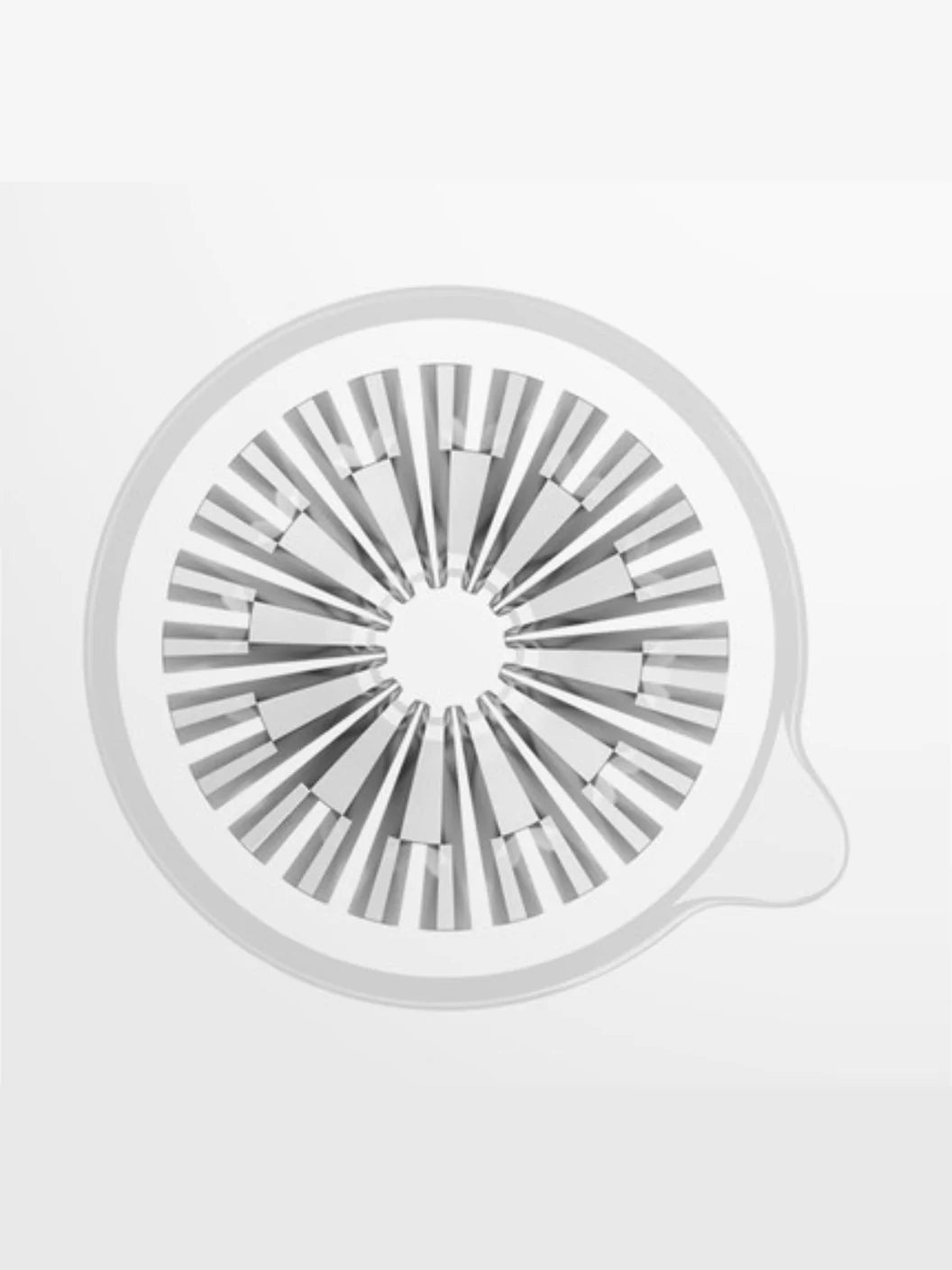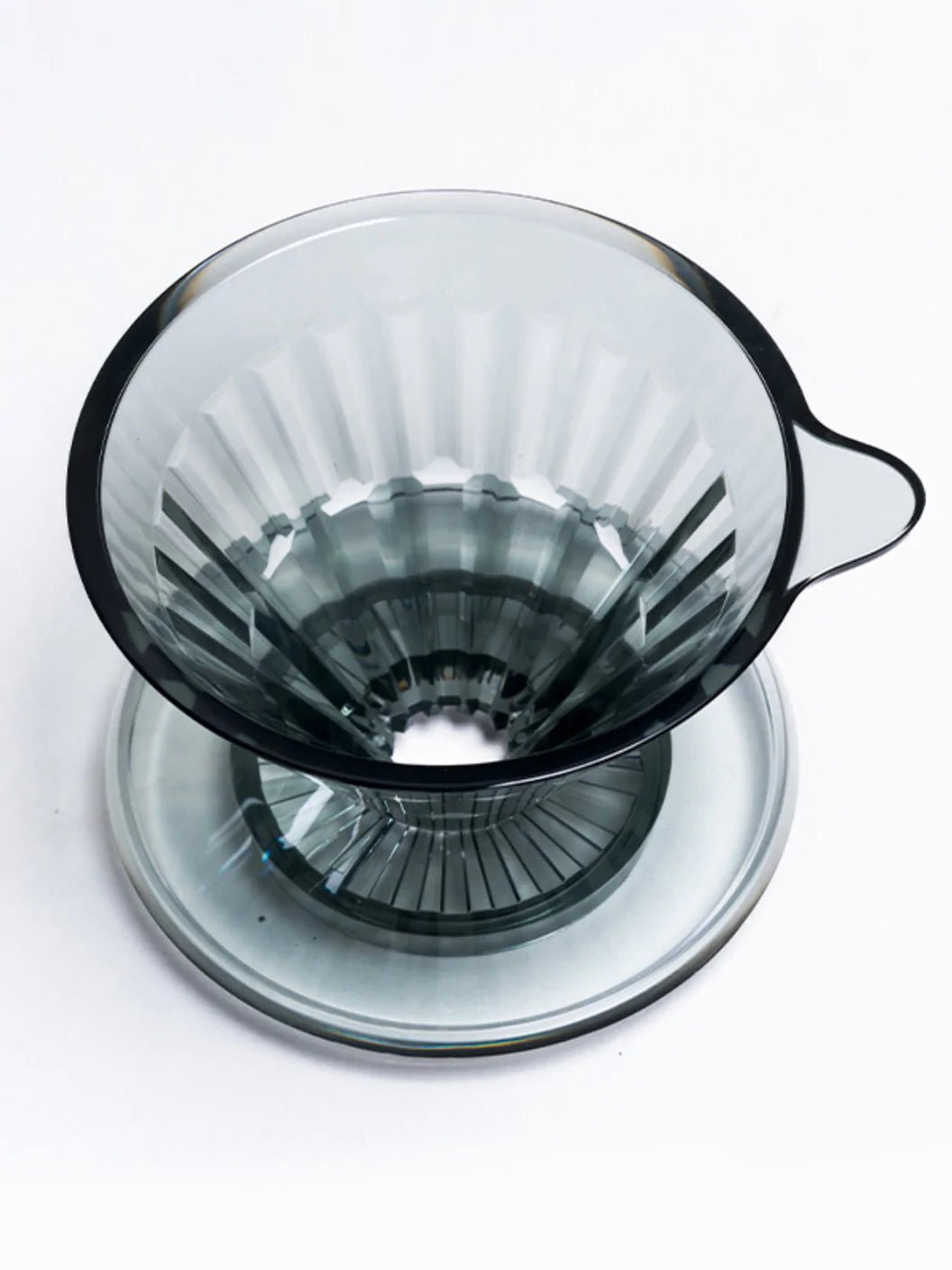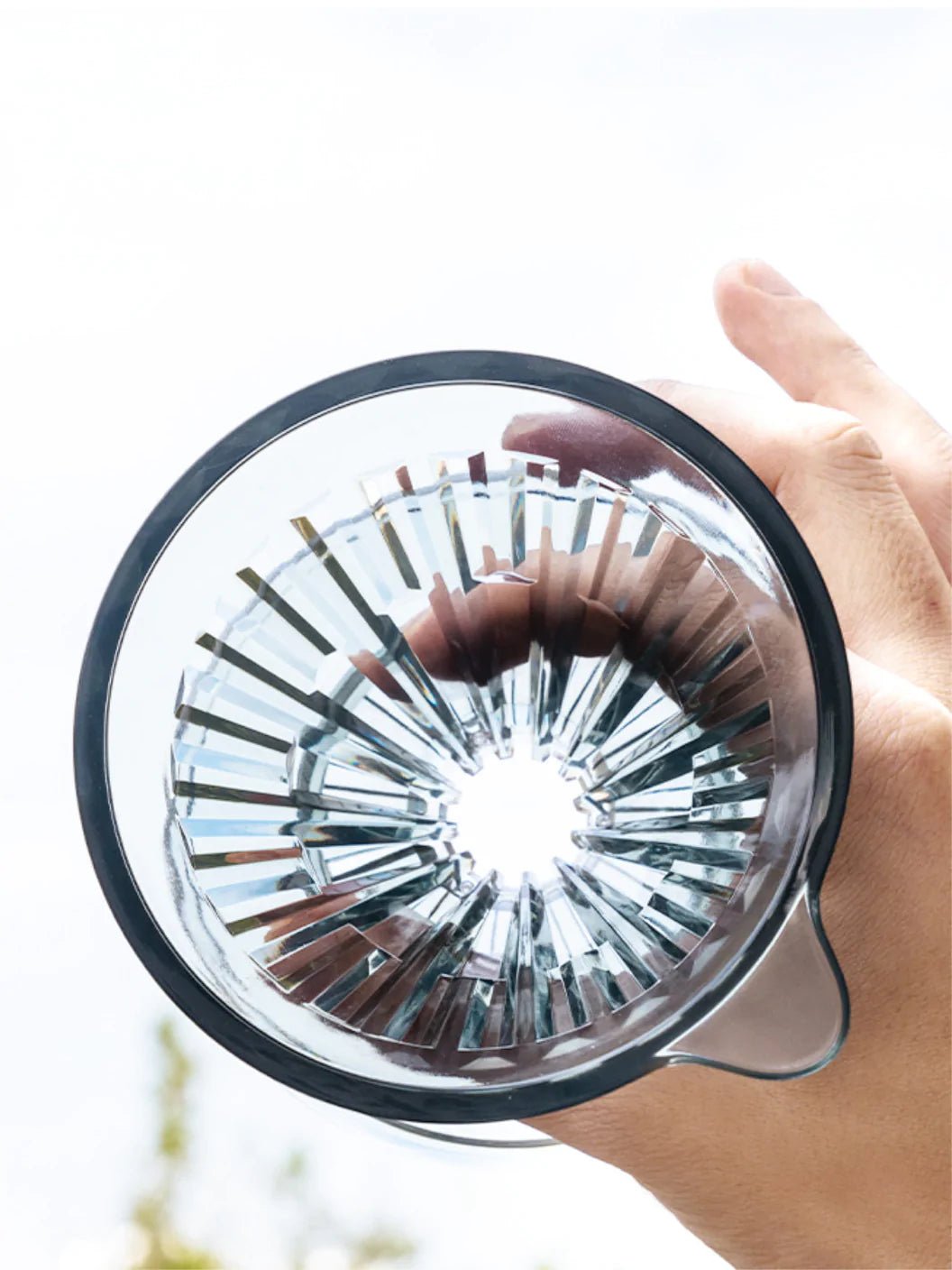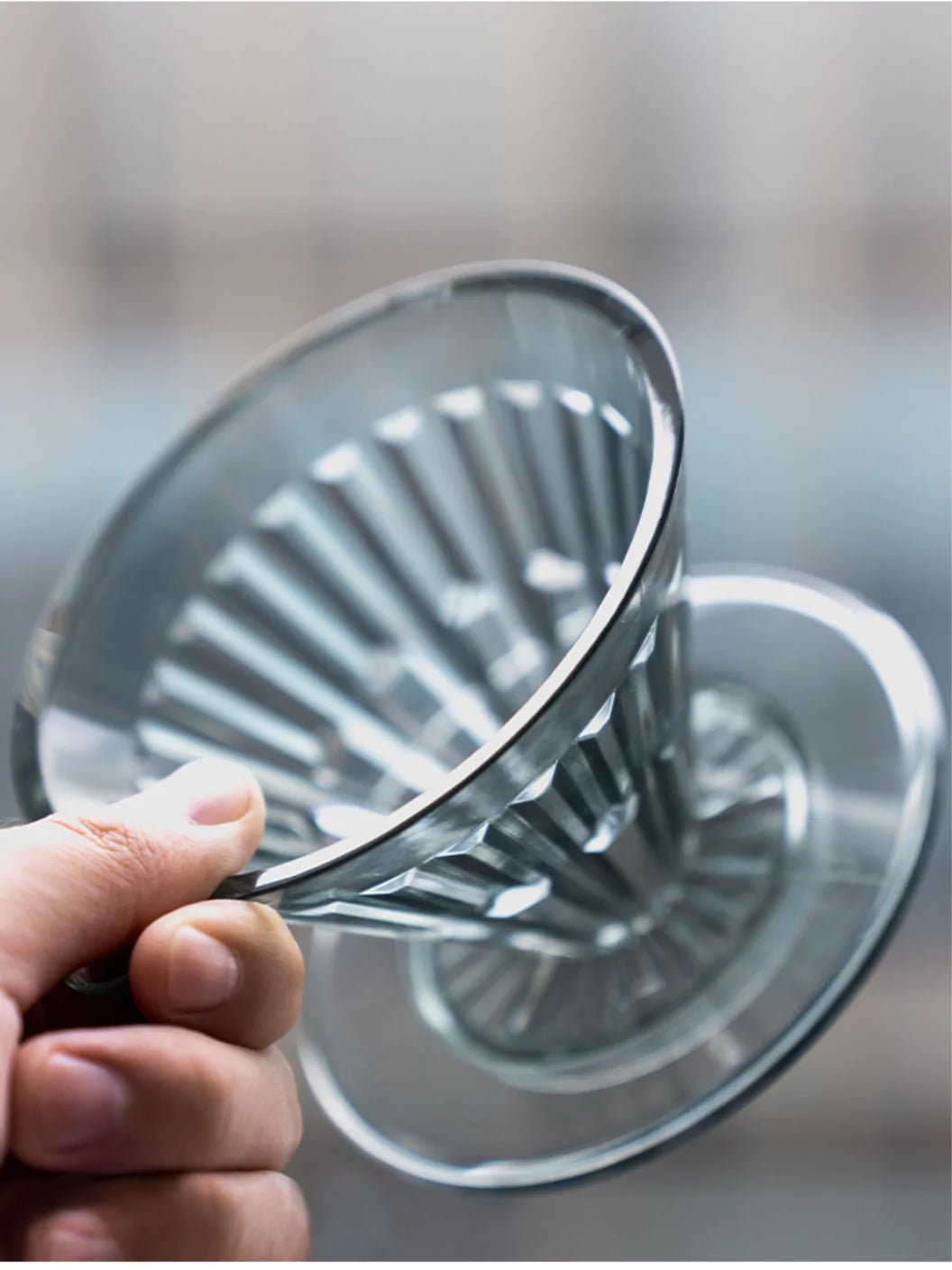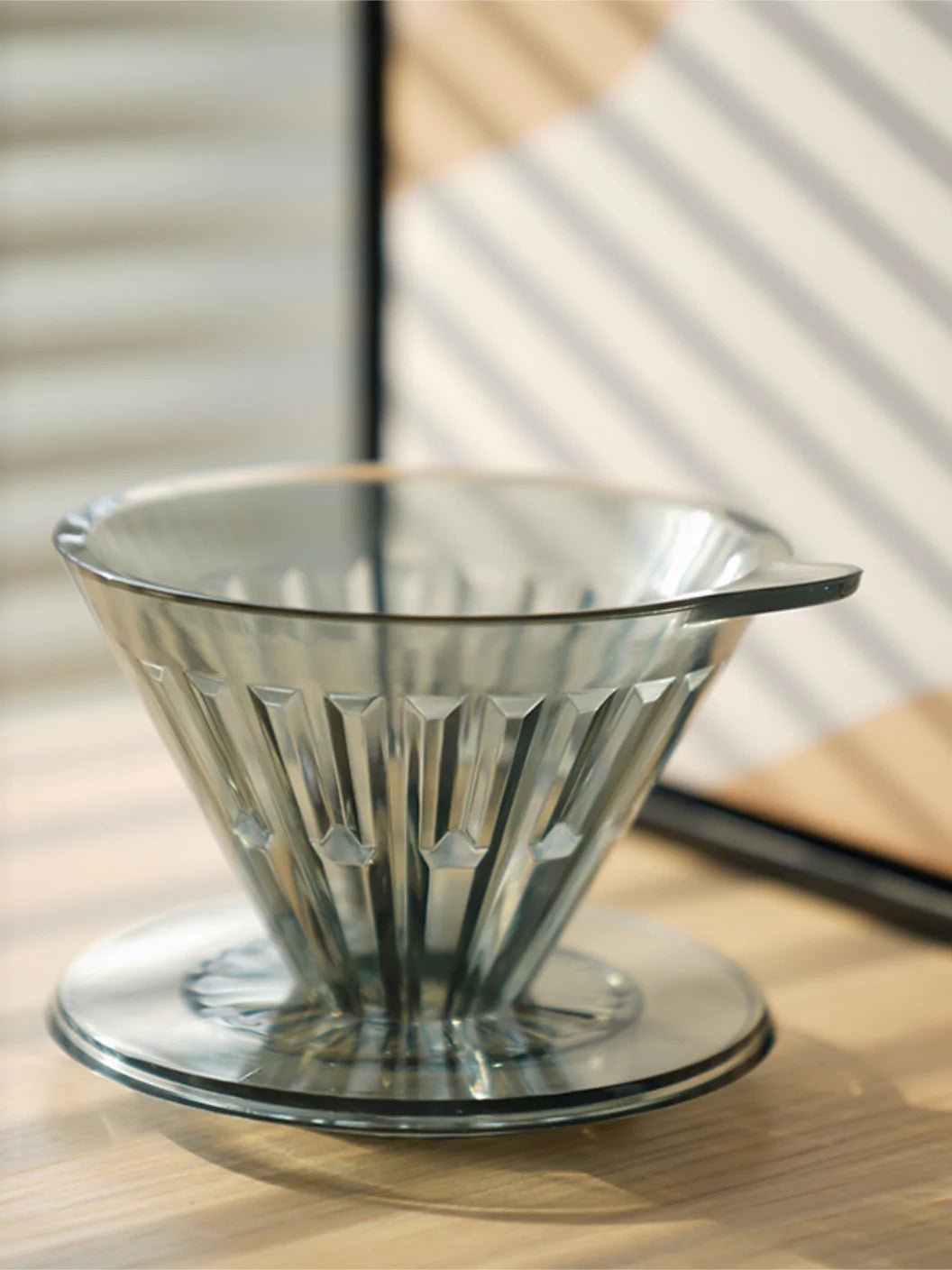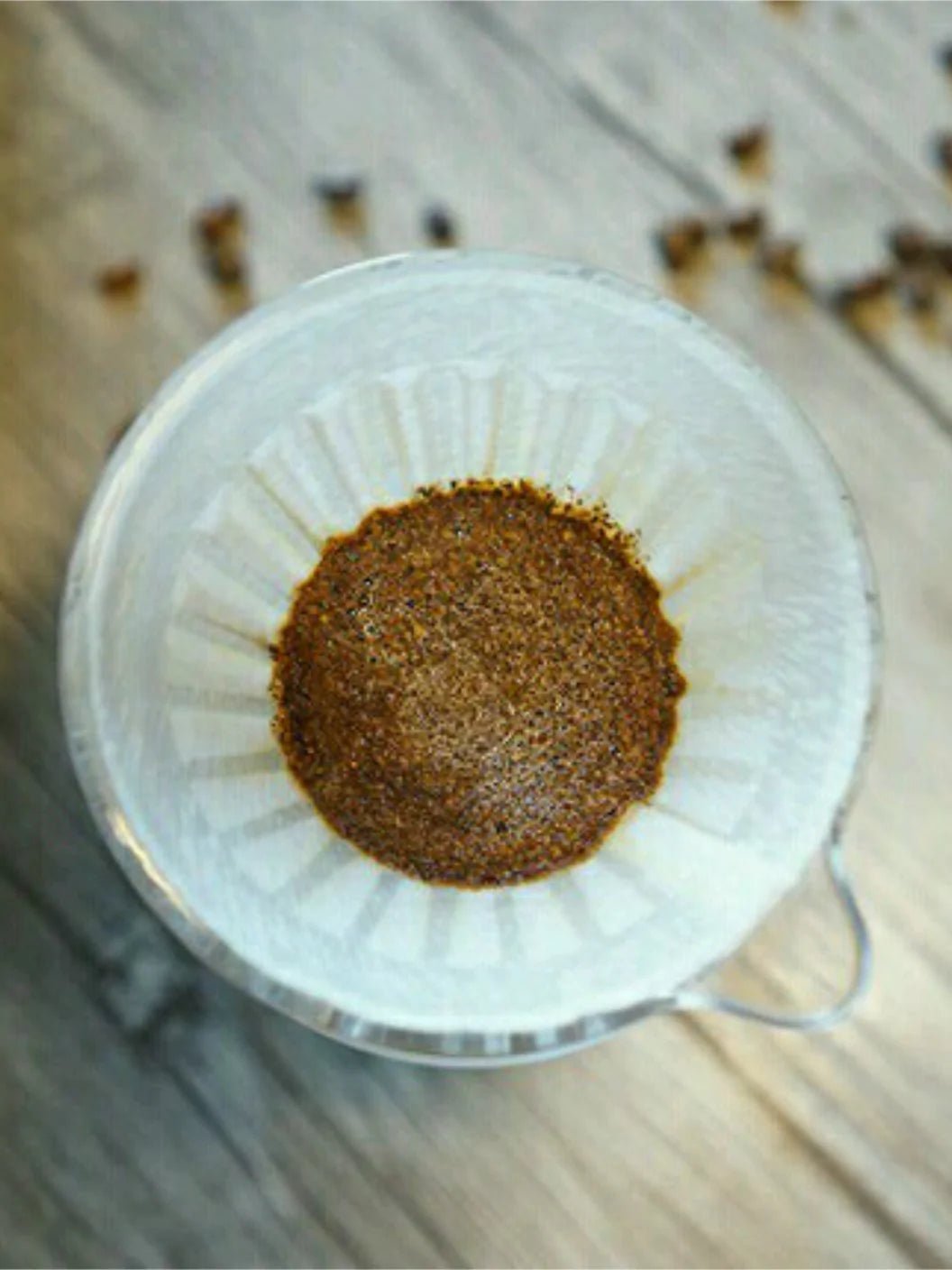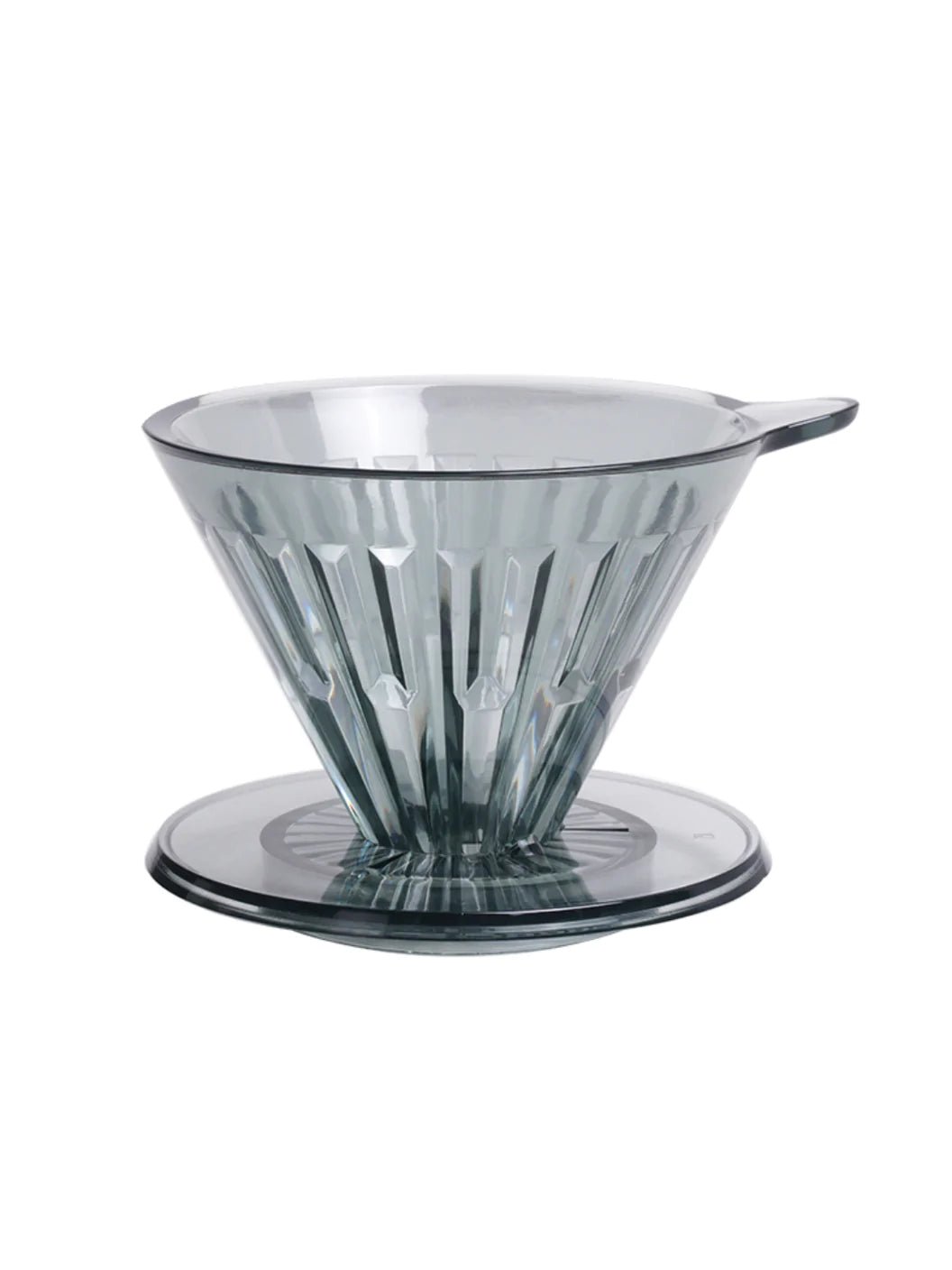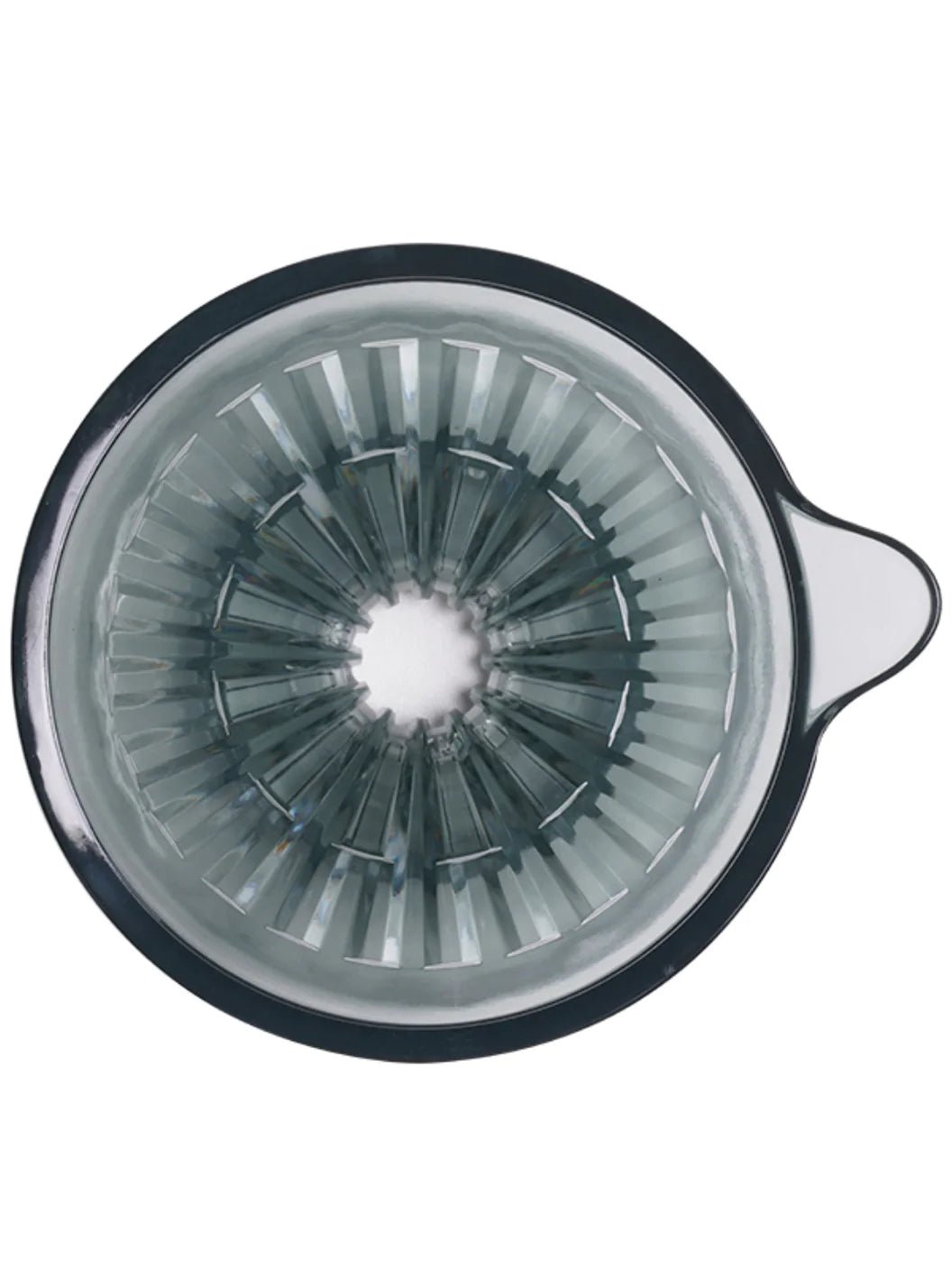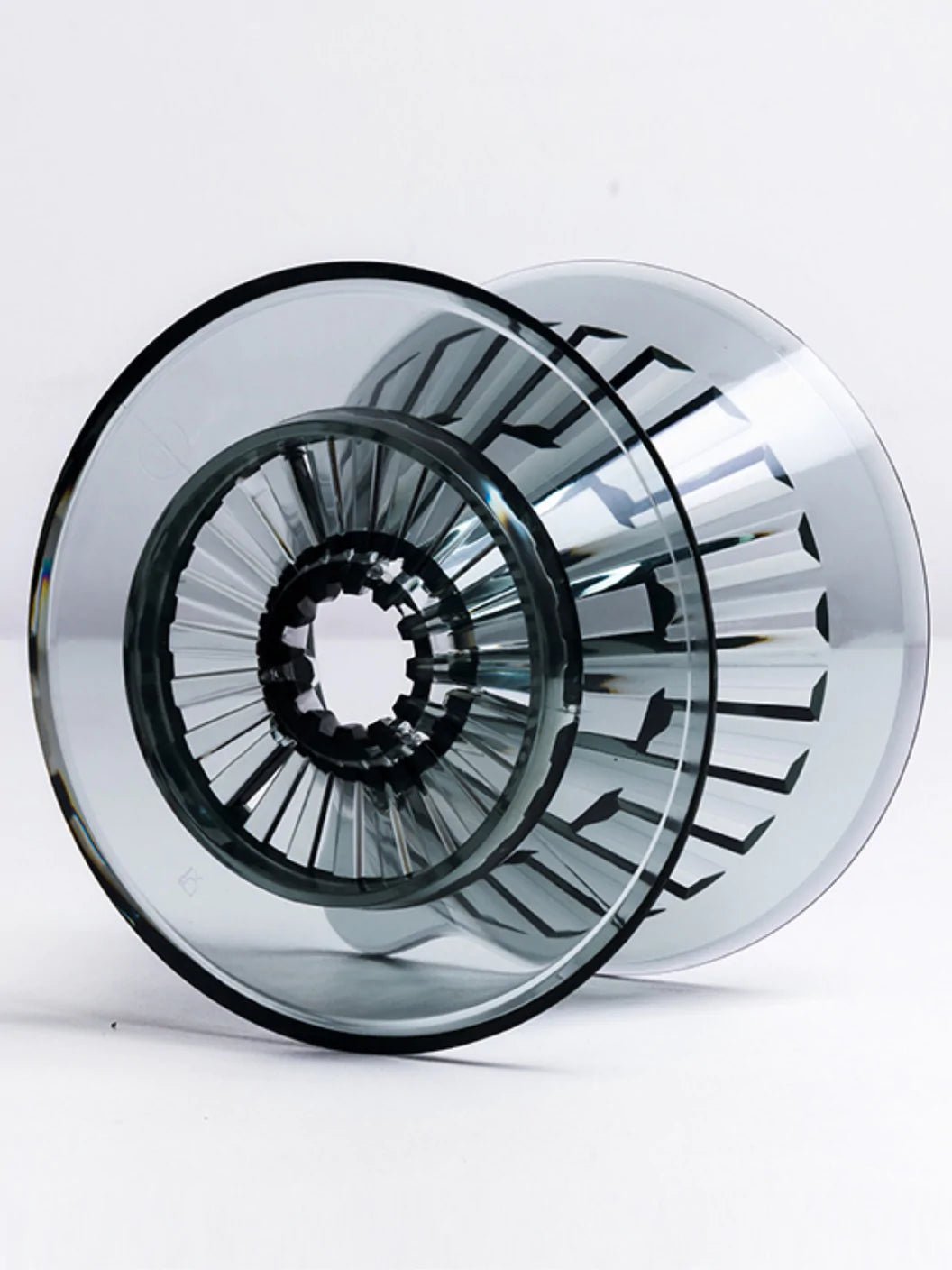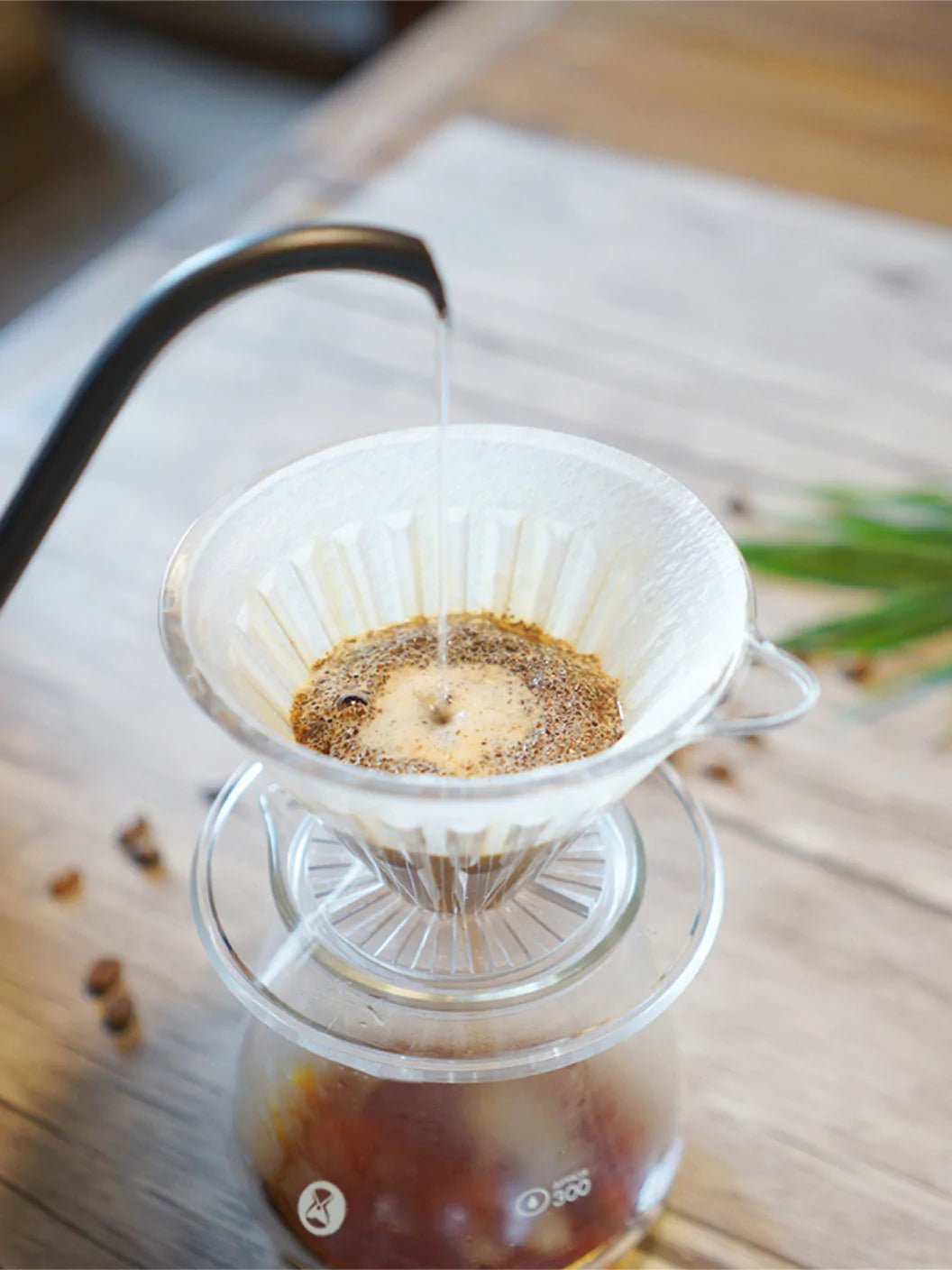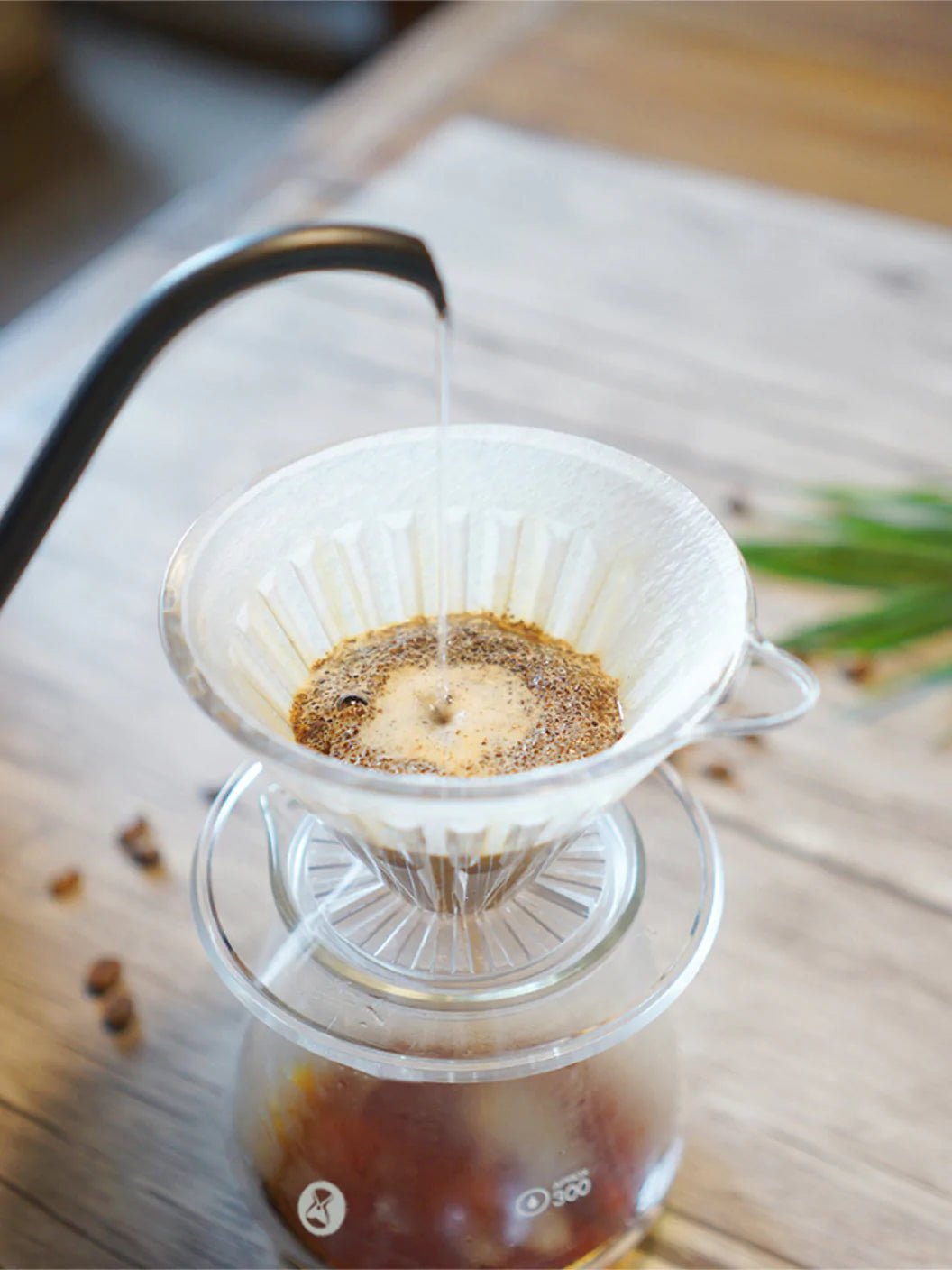 TIMEMORE Crystal Eye Dripper (Plastic)
Timemore
Timemore has created a fantastic, lightweight plastic version of the Crystal Eye Dripper. The unique design allows for easier to observe how your coffee is brewing. The grooves in the bottom third of the Timemore dripper allow for smoother flow, and combined with the ribs in the pouring area, create an ideal extraction.
Order now and get it on October 3, 2023 !
Free shipping over 75$ !
Customer service by coffee geeks
Returns accepted in 30 days
Carbon neutral deliveries
Description
Specs
Shipping & Returns
Your new V60 pour over coffee maker
Get ready to take your coffee brewing game up a notch! Timemore presents their latest and greatest innovation: the Crystal Eye Glass Coffee Dripper. This revolutionary design is divided into three zones, with each part tailored perfectly for optimal extraction of flavor from every grain of coffee in your pot – giving you an incredible cup made just as it should be - brewed right before your eyes.
3 Zone Design
With a smooth top portion, this filter can stick to the wall better than your average cling wrap. Moving down we've got an innovative concave middle section designed by Timemore experts - perfect for avoiding turbulence. Timemore recommend is the best area to continue adding water from as it breaks up turbulence and will be easier to control flow rate from.
In the third zone, you'll find grooves that make sure your coffee never gets stuck - no more clogging or over-extraction. Get ready to experience higher yields and tastier brews thanks to Crystal Eye technology which ensures water flows freely through the drip coffee maker! Is there anything better than delicious, smooth coffees? We think not.
Coffee Dripper Material
Timemore's lightweight plastic version of their "Crystal Eye Dripper" is the perfect cup of coffee battle companion. Made from PCTG plastic - tough, strong and resistant to all sorts of harsh chemicals, you don't have to worry about it breaking or spilling on the battlefield. But that's not all - this bad boy has a unique design which gives you full visibility of the brewing process so you can observe your coffee with far greater detail than ever before. Talk about being fully prepared for a coffee-based showdown!
Timemore Dripper Features
Redesigned Dripper Design – With three zones to help brew better filter coffee.
High Insulated PCTG Plastic – Durable material with high evenness of temperature stability.
1-2 & 2-4 Cup Size – Perfect for your everyday morning coffee.
Available in Clear and Transparent Black colourways in two sizes:

01 dripper (1-2 cups) (compatible with V60-01 filters)
02 dripper (2-4 cups) (compatible with V60-02 filters)

Heat Resistant PCTG Plastic
Includes Paper Filters
Shipping: Free shipping for orders over 75$ in Canada and USA. Shipping rates calculated at checkout. Cafe Fabrique is not responsible for any applicable import fees. International Orders are shipped at the risk of the buyer - Café Fabrique will not be responsible for lost/damaged items
Returns: Any item you're not completely satisfied with can be returned up to 30 days after you receive it. The cost of the item, minus initial shipping costs will be refunded.
Click here for the complete shipping policy.
Description
Specs
Shipping & Returns