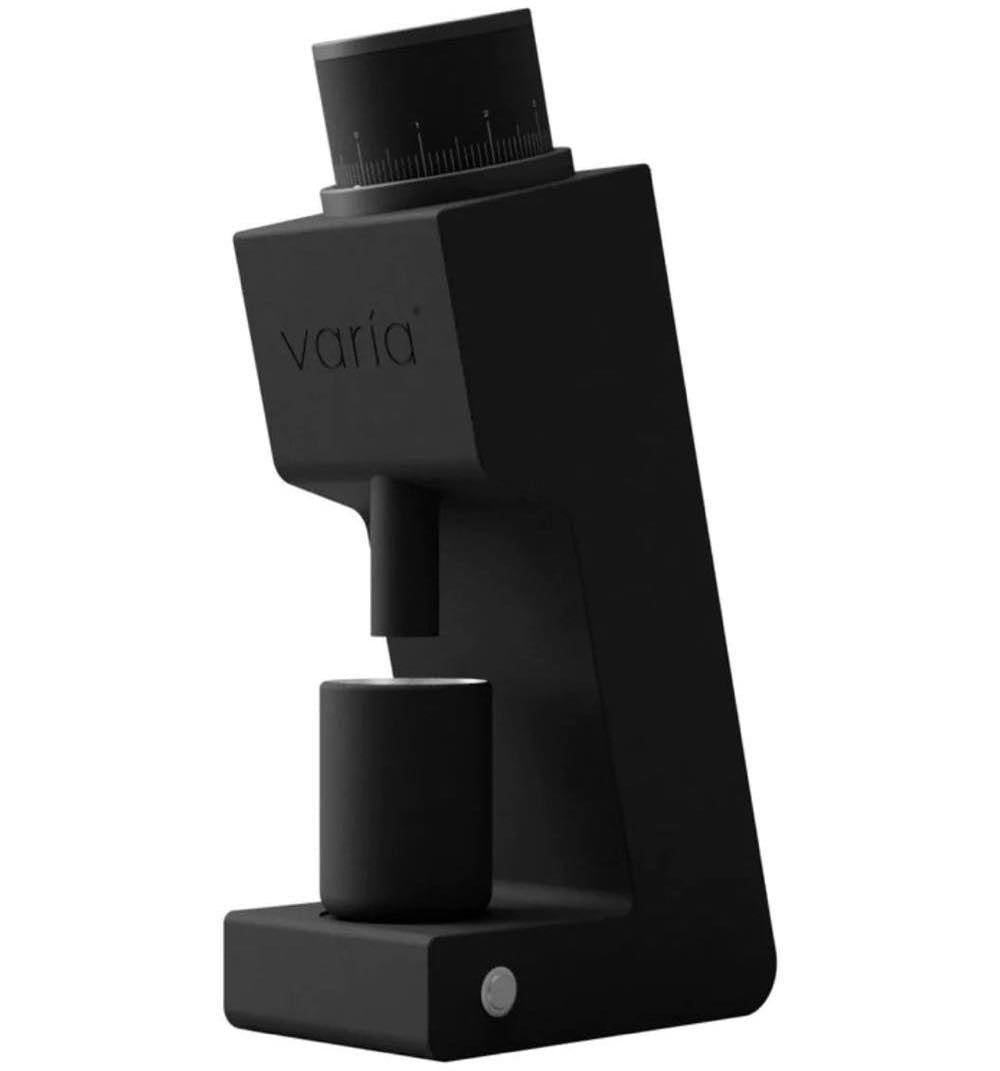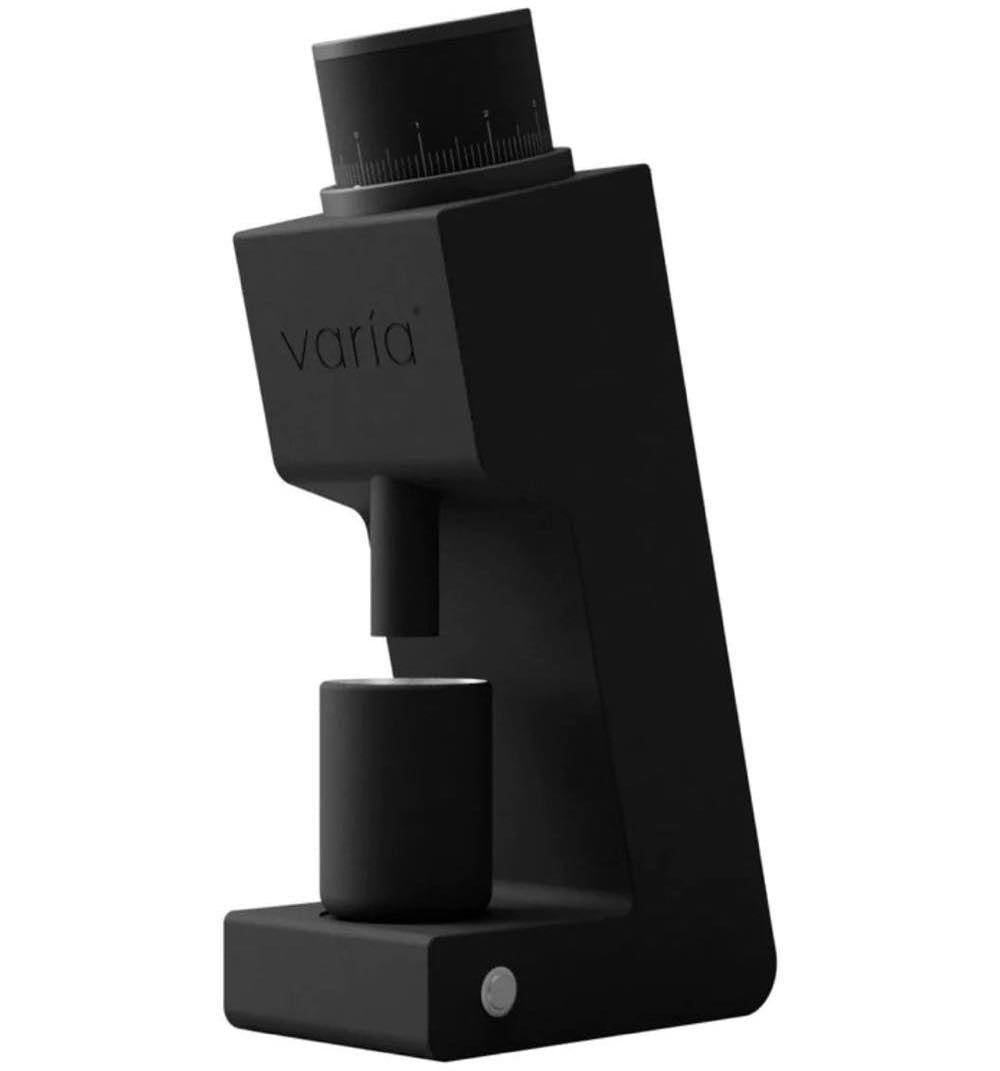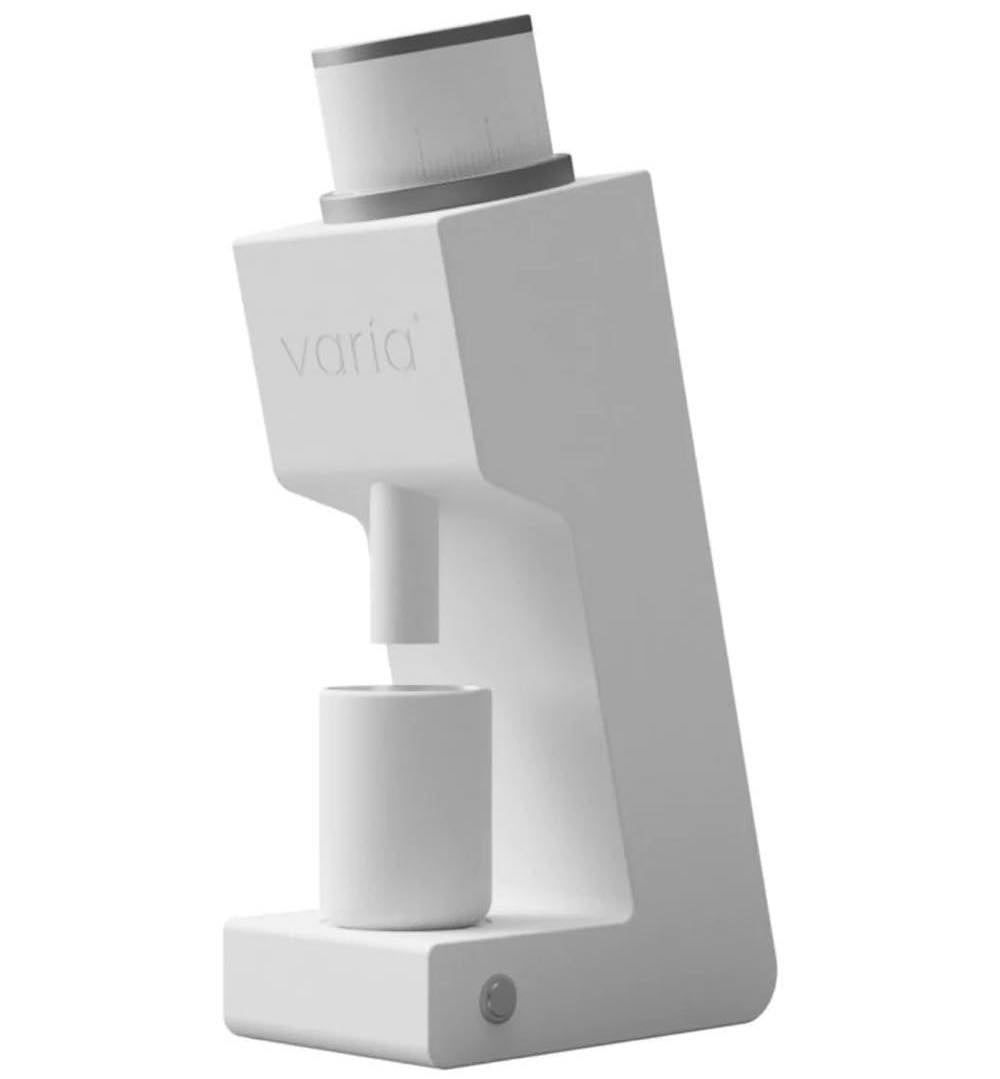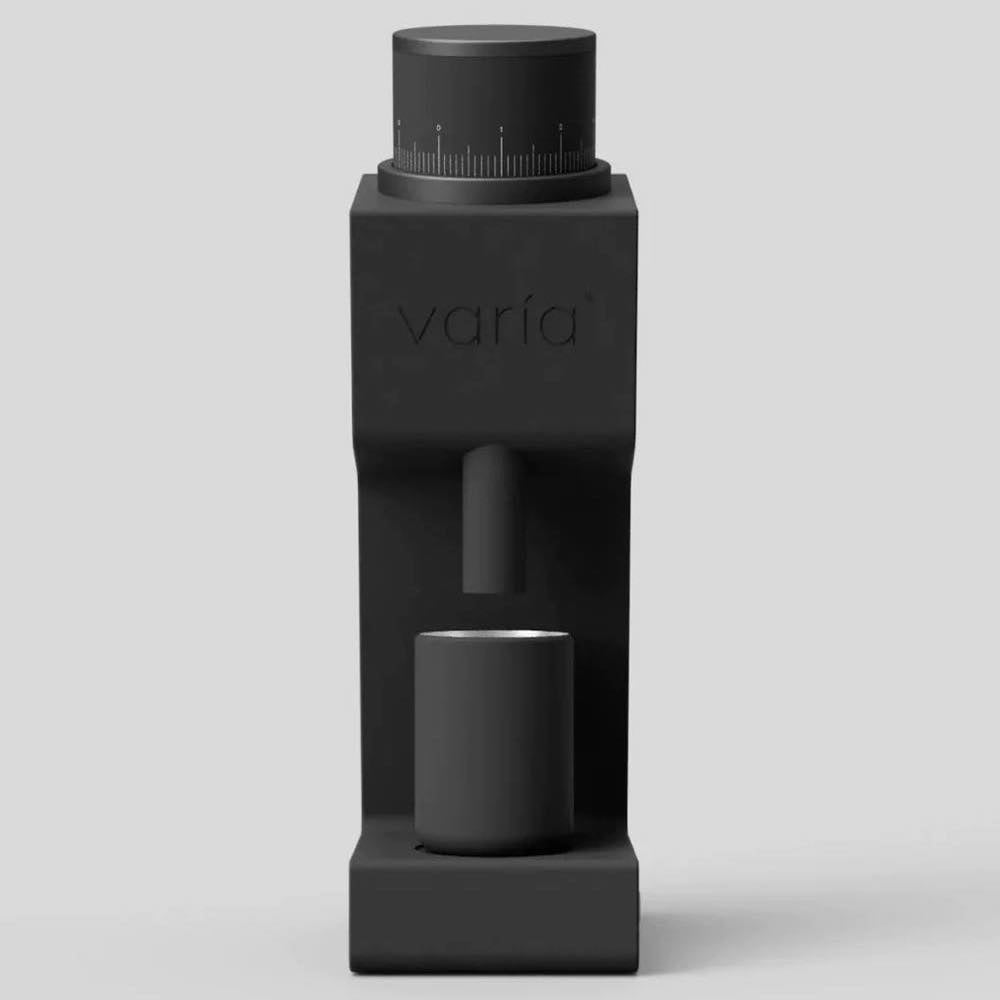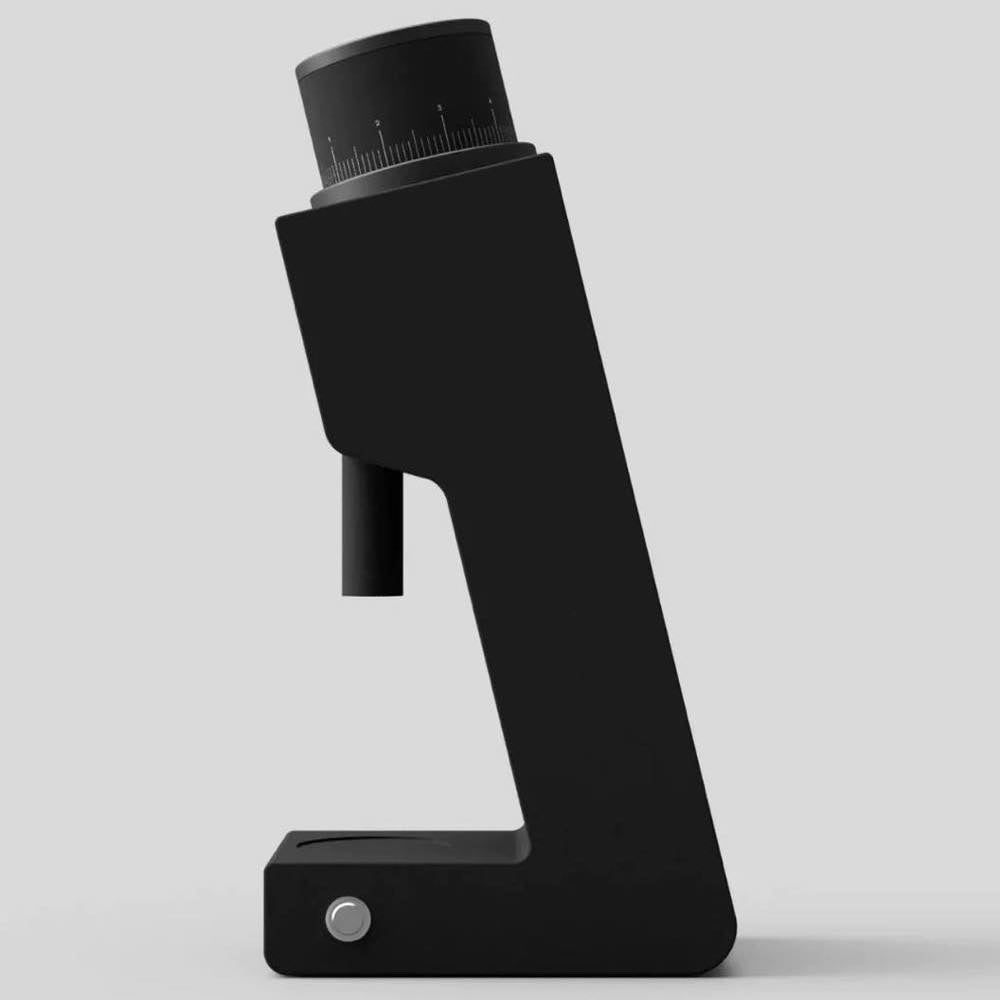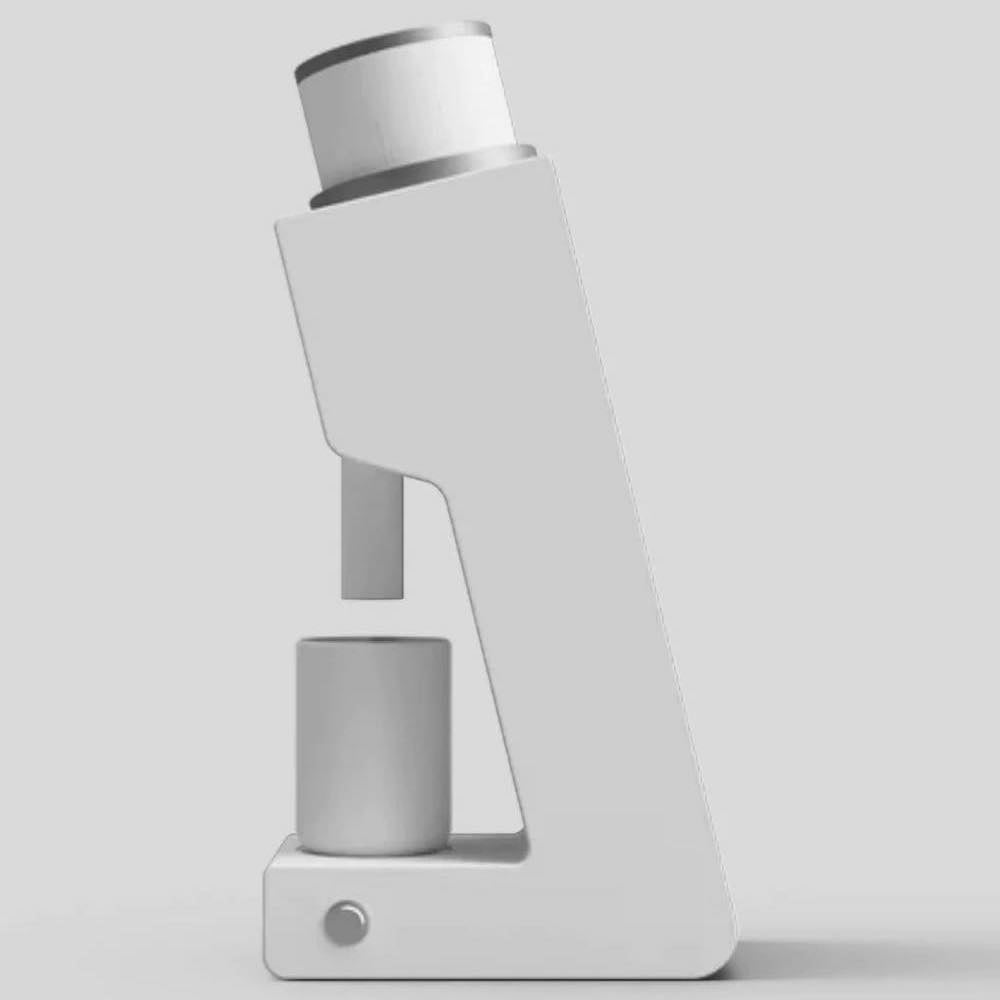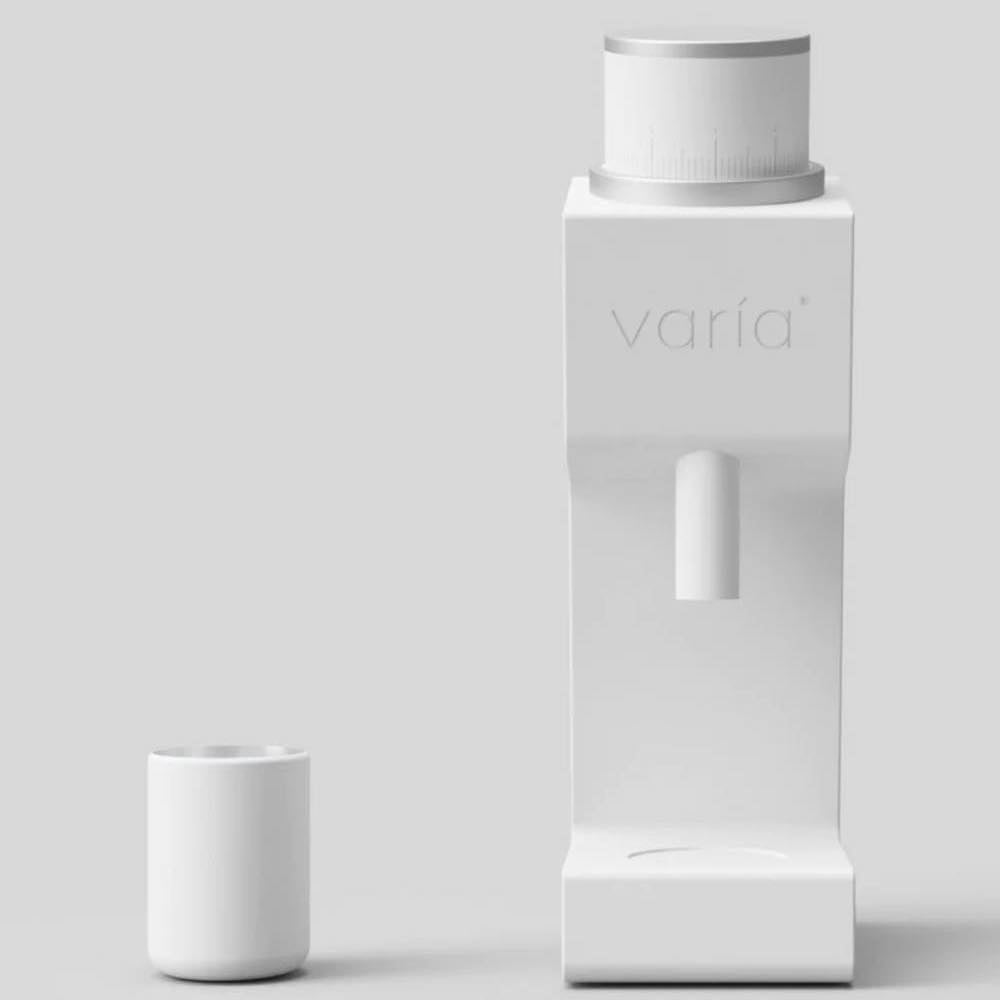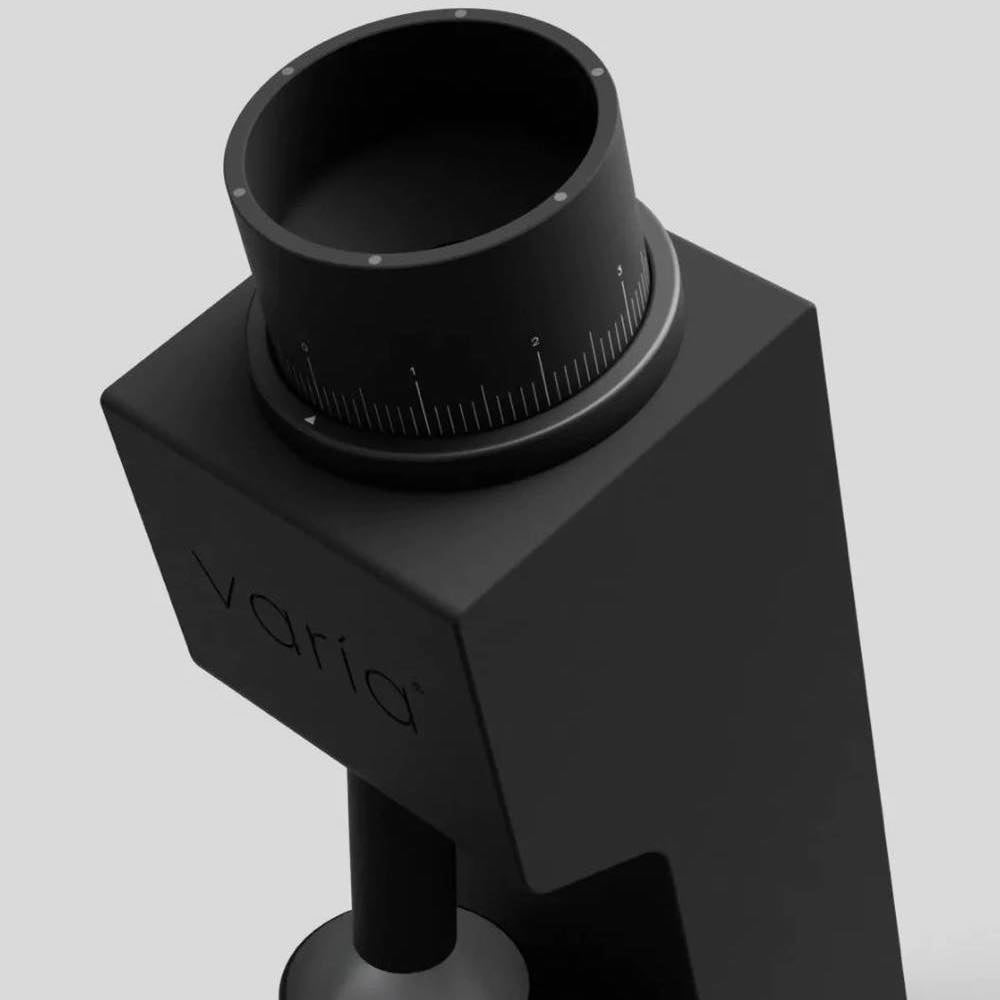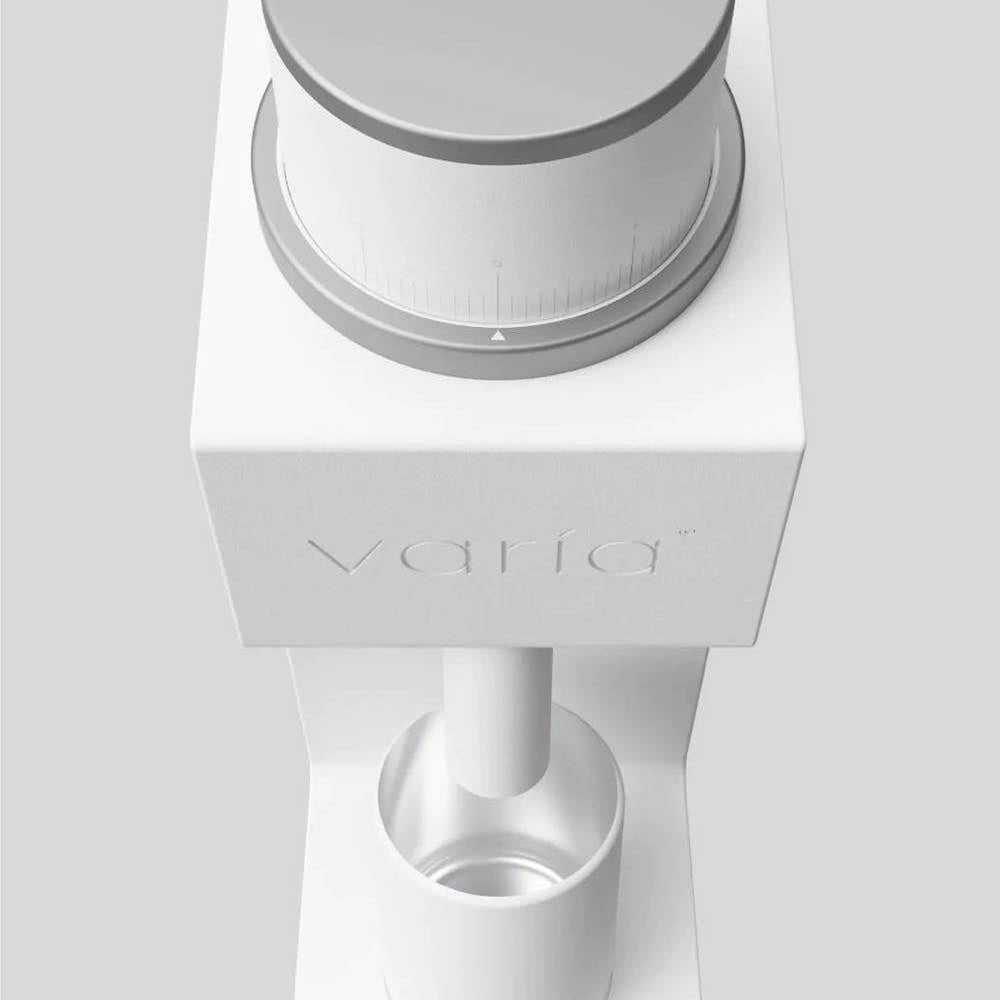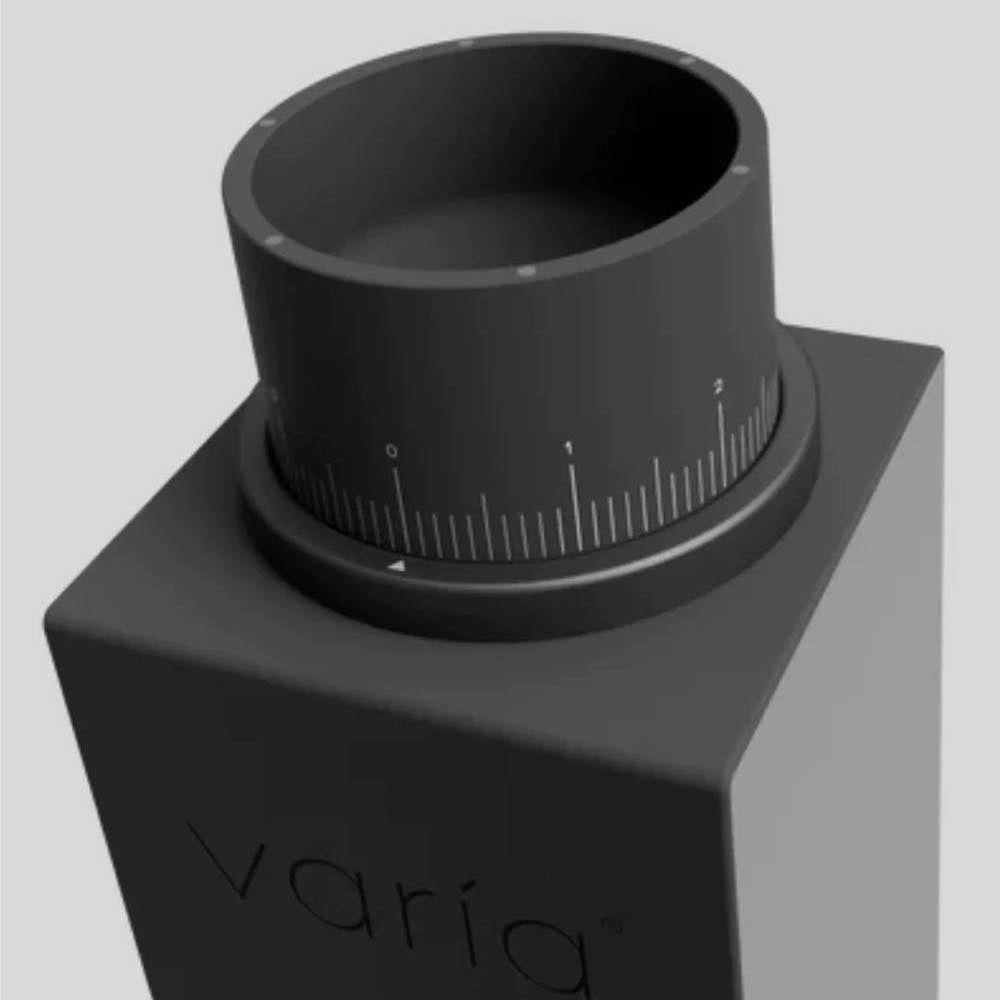 VARIA VS3 Grinder (2nd Gen)
Varia
The Varia VS3 is so precise, it's like wizardry in your kitchen! This wonder of a grinder lets you customize every cup with its stepless adjustment. Just give the 30g hopper a turn and you're off to exploring endless possibilities for brewing deliciousness - making this puppy an essential tool for any home barista worth their beans.
Order now and get it on October 3, 2023 !
Free shipping over 75$ !
Customer service by coffee geeks
Returns accepted in 30 days
1 year warranty
See it in action
Are you intrigued about the unique features of this product and interested in seeing it in action? Then, watch this quick video to get a better understanding.
Watch
Description
Specs
Shipping & Returns
COMPACT, POWERFUL WITH CONSISTENT ZERO RETENTION GRINDING
The Varia VS3 boasts precision stepless grind adjustments using a fine pitched thread with 0.02mm (20 microns) of relative burr shift per adjustment increment. Unleash your inner mad scientist and tinker away with the Varia VS3 Grinder!
With its precision stepless adjustment wheel, you can adjust it to nearly any setting imaginable - all at a press of 30g. So go ahead: create bold new flavors or perfect old favorites as every home barista should.
Read our full review here!
All around grinder
From espresso to French press, the Varia VS3 Grinder is a must-have for all coffee connoisseurs. This top of the line grinder ensures even grinds that surpass any expectations - perfect for crafting delightful drinks from your home barista station!
Zero Retention Focus
Get ready to dose coffee without any hassle! Our Varia VS3 (Varia Stepless 38mm) Electric Grinder has a sloped geometry with an acute angle of 76.5° that ensures zero retention and minimal purging when switching between different coffees - it's as easy as grinding 10g doses for smooth, seamless transitions every time.
A Refined User Experience
The intricate details of the user experience let you express yourself in style, thanks to integrated magnets that connect things like hopper and dosing cup. For added security, non-slip silicone feet keep the VS3 firmly attached to your countertop - no accidental jumps here!
CNC Machined Precision
You can rely on our die-cast space-grade aluminium alloy body and all critical parts CNC machined to an accuracy of 0.02mm for precise grinds at any time! Plus, its P5 angular contact bearings ensure the most consistent particle size results like no other - never worry about your coffee grounds being too powdery or coarse again!
Want to know more?  Read our full review!
Burr Size / Type: 38mm conical 6 core
Base Material: High nitrogen 420 Stainless Steel
Burr Material Hardness: HRC58
Burr Life: 150kg
Maximum recommended continuous grind time: 30 minutes + 1 hour rest after grinding
Grind Setting: Stepless adjustment / (20 Micron) relative vertical burr shift or 0.02mm per increment
Retention (10g Dose): With RDT
Grind Speed: Espresso: 0.363g/second / Filter: 0.571g/second
Hopper Capacity: 30g
Grinder Construction Material: ADC12 die cast and machined aluminium
Motor: 100W DC motor / 160RPM No load speed
Voltage: 100-240V
Torque: 28kg.cm
Dimensions: 147 x 90 x 310mm
Weight: 3.2kg
Included in the box:

1 x VS3 Grinder (Stainless Steel Supernova Burr Installed)
1 x User Manual
1 x DC power adapter (Includes selected AC power cord and plug)
1 x Magnetic dosing cup
1 x Silicone bellows for hopper
1 x 5mL RDT spray bottle
1 x Cleaning brush
1 x Replacement set of 4x burr chamber springs
1 x Allen key for burr housing screws
Shipping: Free shipping for orders over 75$ in Canada and USA. Shipping rates calculated at checkout. Cafe Fabrique is not responsible for any applicable import fees. International Orders are shipped at the risk of the buyer - Café Fabrique will not be responsible for lost/damaged items
Returns: Any item you're not completely satisfied with can be returned up to 30 days after you receive it. The cost of the item, minus initial shipping costs will be refunded.
Click here for the complete shipping policy.
Description
Specs
Shipping & Returns