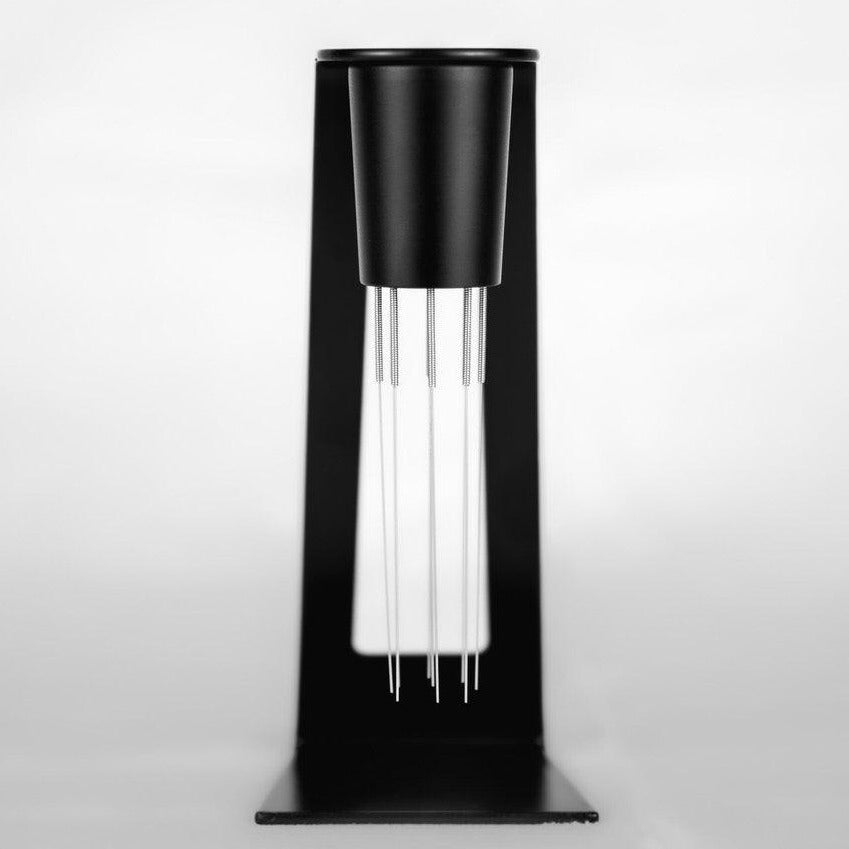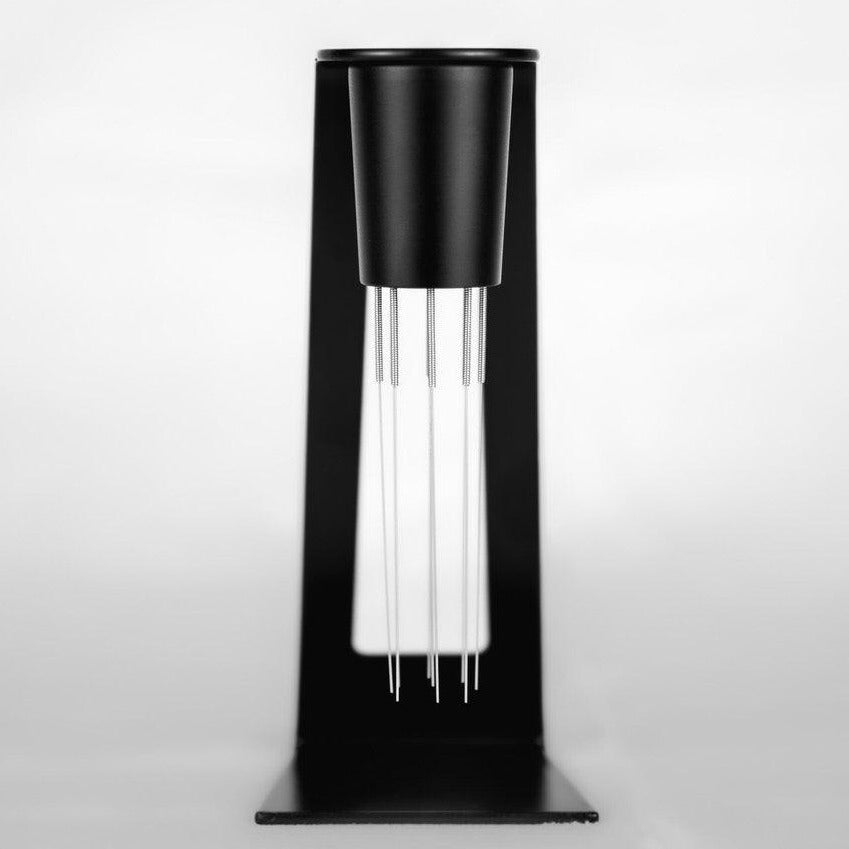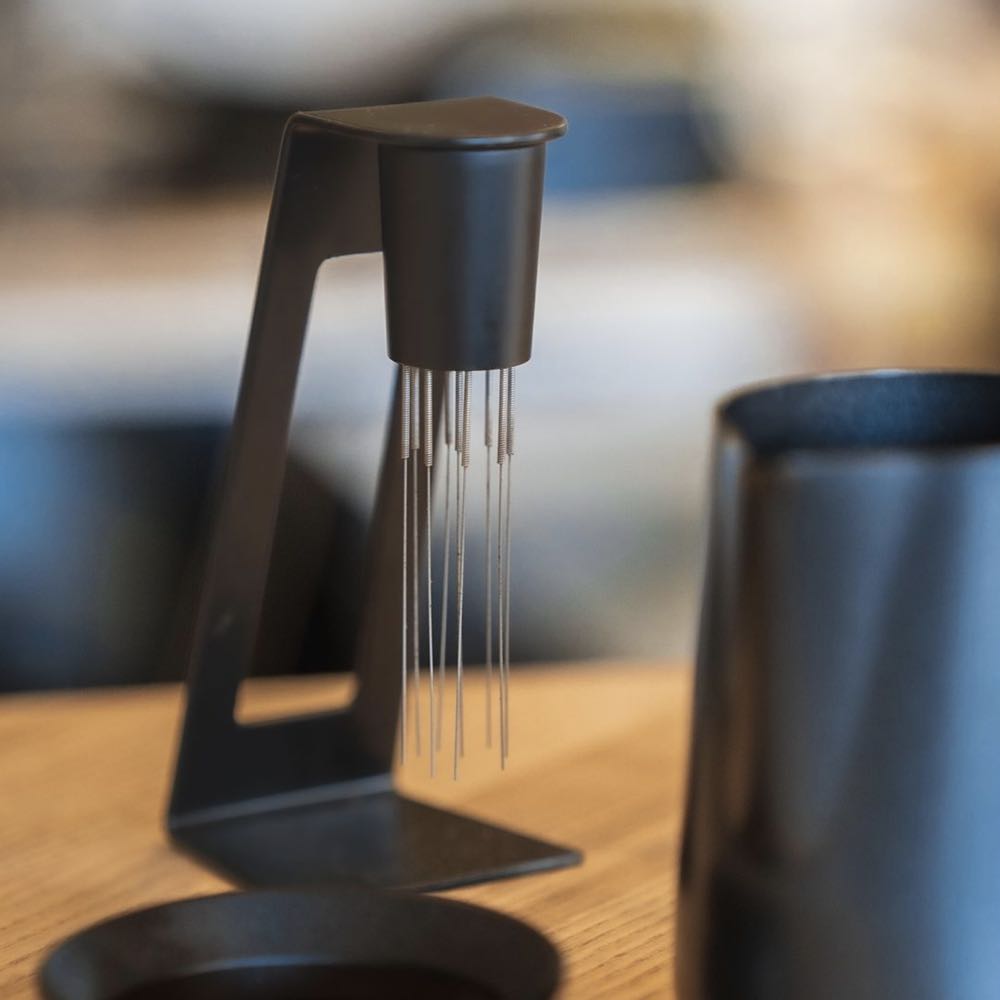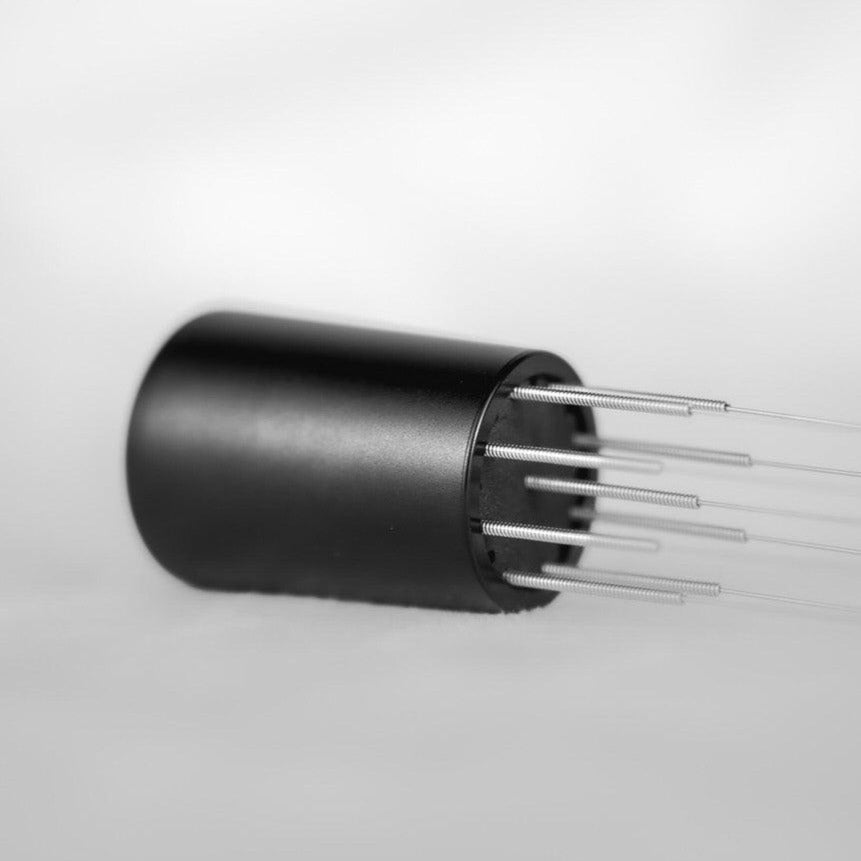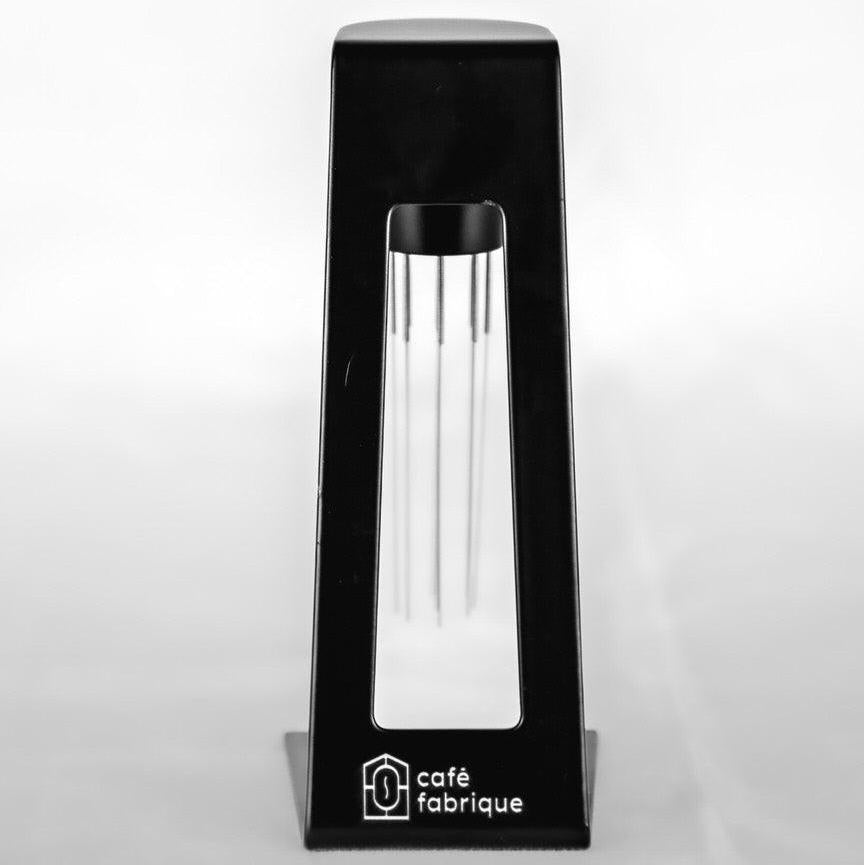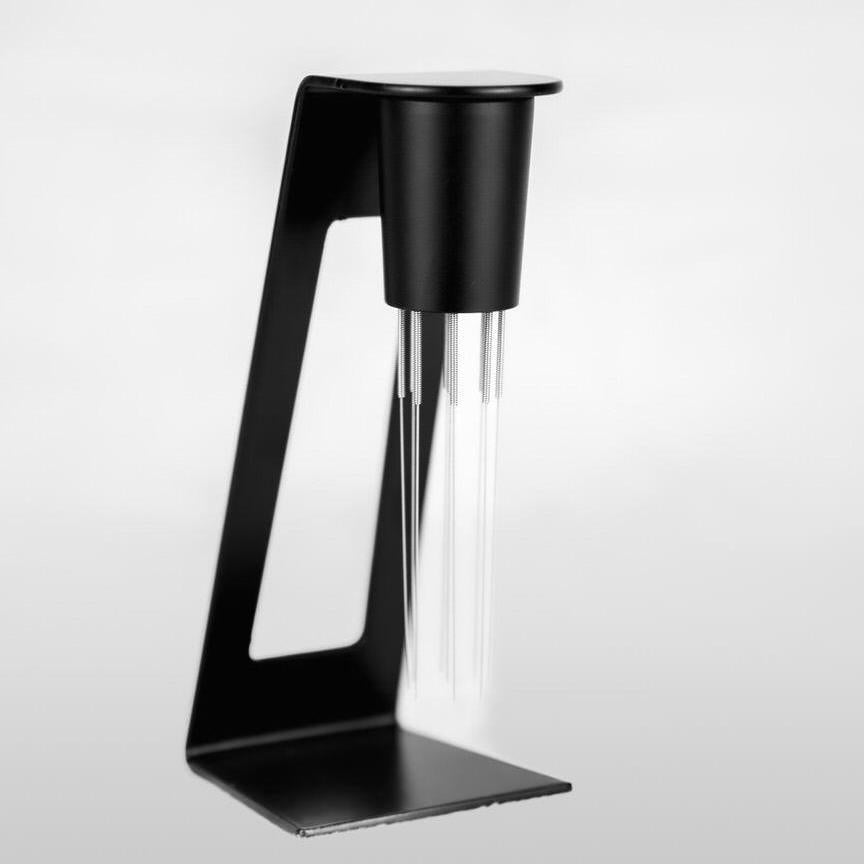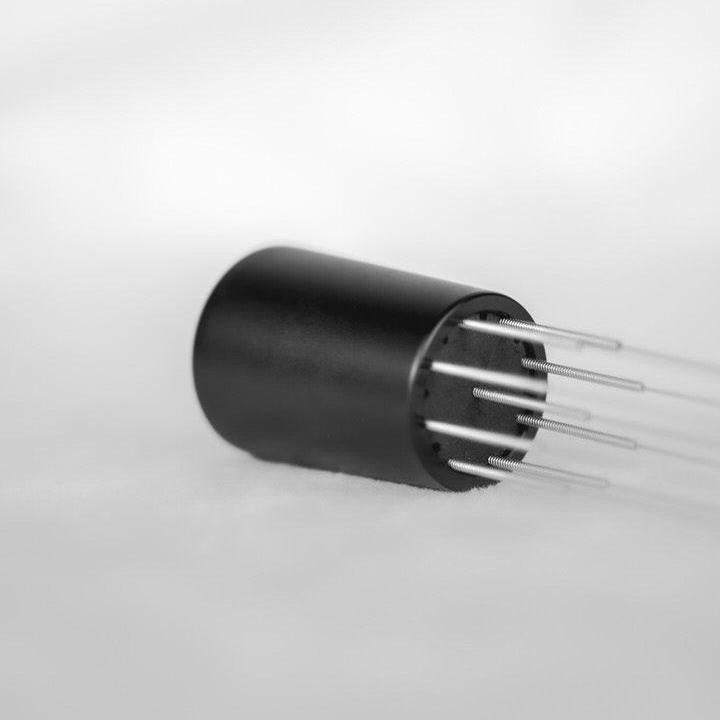 WDT Tool with Stand | Espresso Distribution Tool
Café Fabrique
Are you searching for the perfect espresso? Look no further, the Cafe Fabrique WDT Tool will improve your espresso extractions.
Order now and get it on October 4, 2023 !
Free shipping over 75$ !
Customer service by coffee geeks
Returns accepted in 30 days
Carbon neutral deliveries
See it in action
Are you intrigued about the unique features of this product and interested in seeing it in action? Then, watch this quick video to get a better understanding.
Watch
Description
Shipping & Returns
Improve Extraction
"Wait, what is WDT?"
That's OK, we can explain – it stands for Weiss Distribution Technique and is the perfect thing to improve your espresso extractions. This tool was developed by John Weiss and it combs the grounds with thin needles to distribute the coffee evenly.
Uniform Coffee Distribution
What does a WDT Tool do?
The Cafe Fabrique WDT tool allows you to even out your coffee grounds before tamping, break up any clumps, and make for a smooth, delicious espresso. By doing a deep WDT with the perfect espresso distribution tool, your coffee will have reduced channeling so that only the hot, deliciously brewed water will filter through.
Our new tool is made out of aluminum and attaches magnetically to the stand!
Innovative Design
Your new espresso coffee stirrer comes with amazing features:
●     Suitable for any portafilter basket and coffee machines
●     Customizable pin design with 9 x 0.35mm stainless steel needles – soft enough to avoid scratching the bottom of the basket (we don't use the pointy acupuncture needles)
●     A unique stand to provide a magnetic resting place for the coffee distributor
●     An optional station to place both the WDT tool and a 51-58.5mm tamper
Weiss Distribution Technique
How do you use the WDT espresso tool?
The WDT tool can improve everyone's espresso pour by combing the grounds in overlapping circles. There are two main ways to perform the WDT: shallow wdt and deep wdt. Whether you are a coffee enthusiast, home barista or working in a commercial environment, this technique will help make better espressos.
Delicious Espresso
Get better espresso by using this distribution tool, you reduce the chance of channeling by avoiding possible clumps that let the water though. This allows for more even extractions and consistency between shots. It is suitable for any portafilter espresso basket and coffee machine.
How About Filter Coffee?
Yes! You can use our WDT tools for pour over as well. The Wet Weiss technique is not only an effective way to achieve uniform saturation of your coffee grounds therefore a more even extraction. As a bonus, it's also fun to use!
Great in combination with a portafilter funnel and a puck leveler.
Is WDT tool worth it?
Yes, a WDT tool is worth it. WDT tools are honestly the ultimate game-changer.  This tool helps ensure that grounds are evenly distributed and extract quicker into your water resulting in more balanced extraction. So trust us when we say - investing in this tool is totally worth it!
Shipping: Free shipping for orders over 75$ in Canada and USA. Shipping rates calculated at checkout. Cafe Fabrique is not responsible for any applicable import fees. International Orders are shipped at the risk of the buyer - Café Fabrique will not be responsible for lost/damaged items
Returns: Any item you're not completely satisfied with can be returned up to 30 days after you receive it. The cost of the item, minus initial shipping costs will be refunded.
Click here for the complete shipping policy.
Description
Shipping & Returns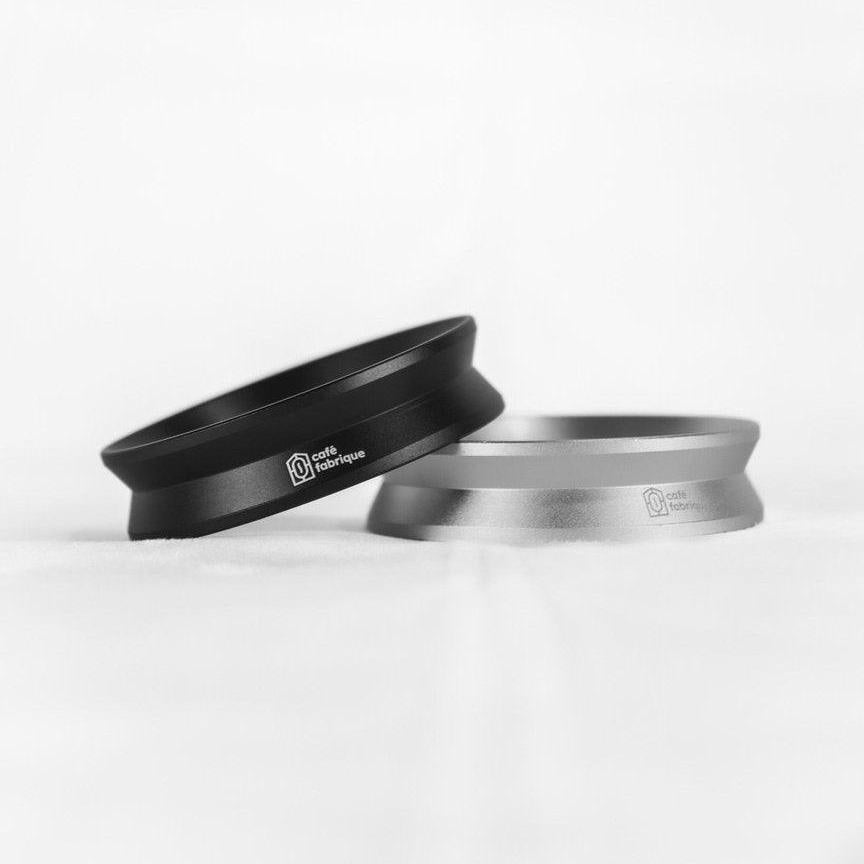 $22.00
Frequently bought together
Magnetic Portafilter Funnel - Espresso Dosing Ring
Tired of those pesky coffee grounds scattering everywhere during your grind or distribution process? Say hello to the aluminum dosing funnel, designed exclusively for your portafilter to keep the mess contained and your espresso tasting sweet.