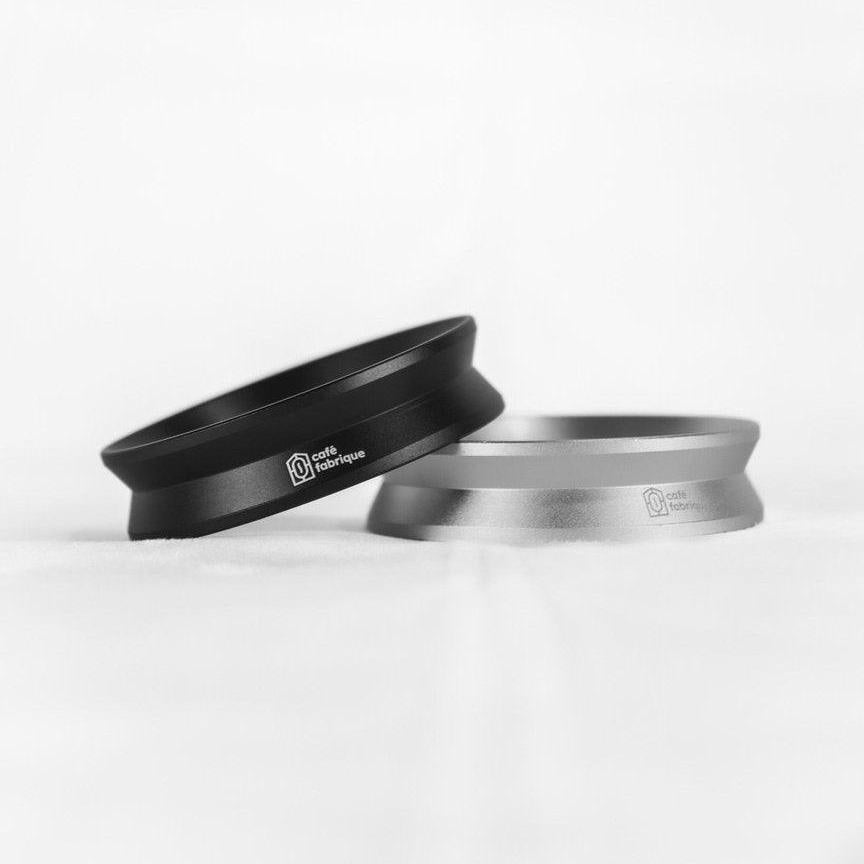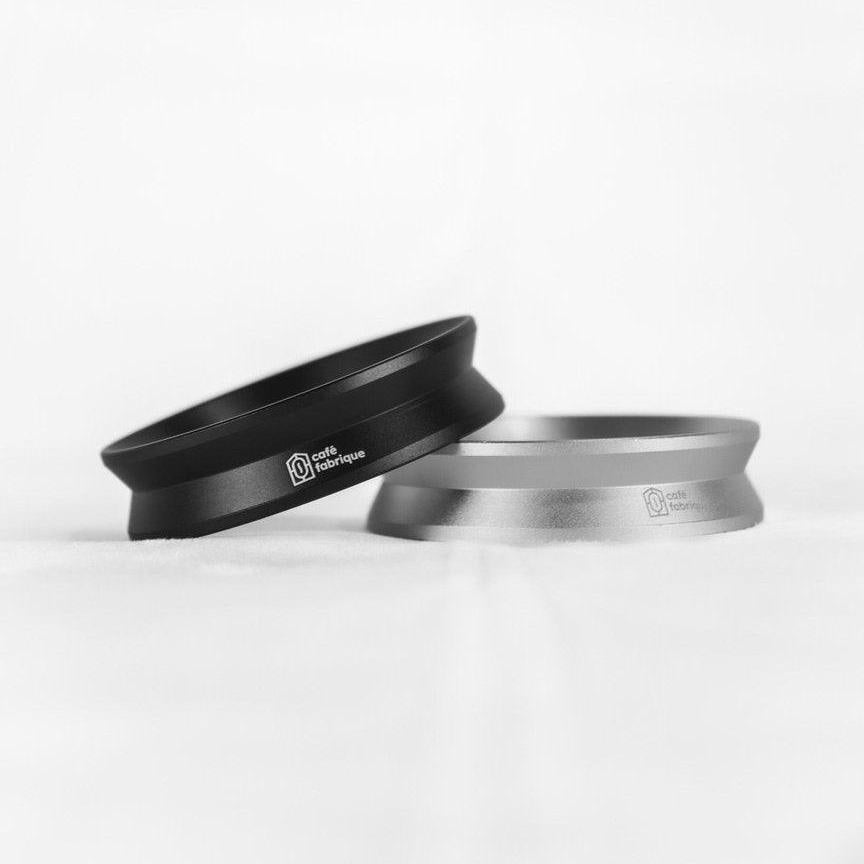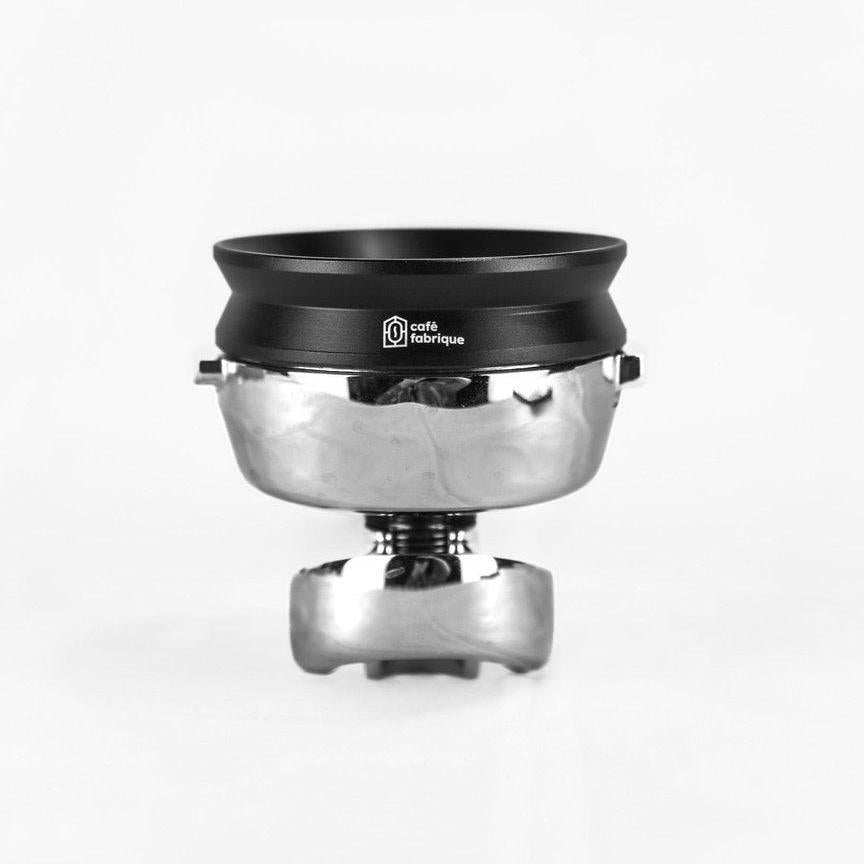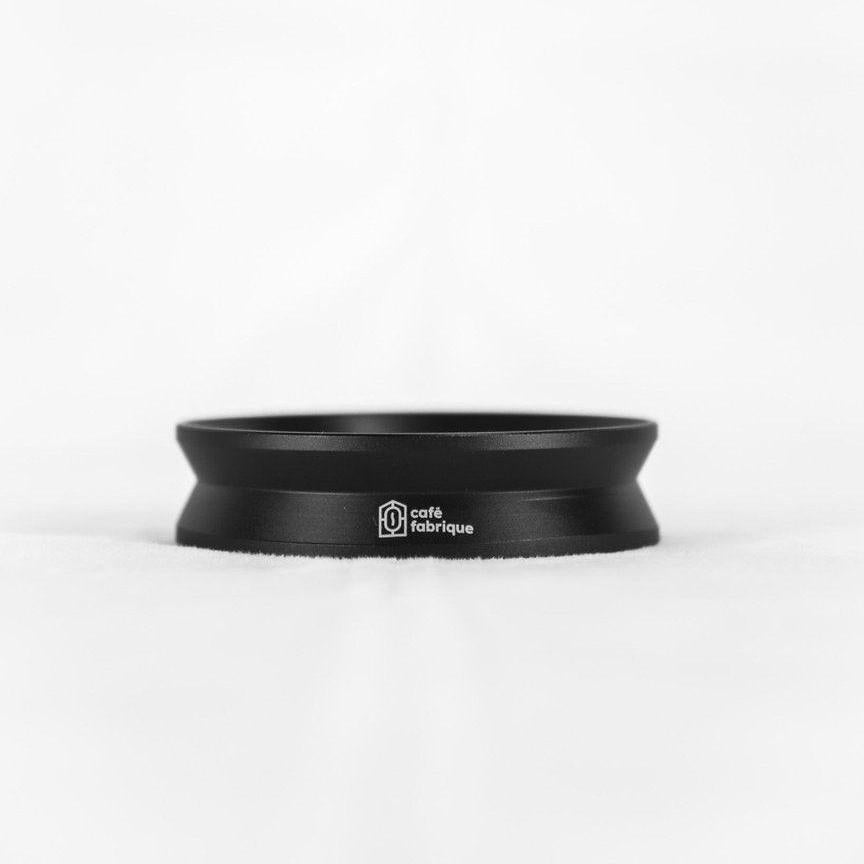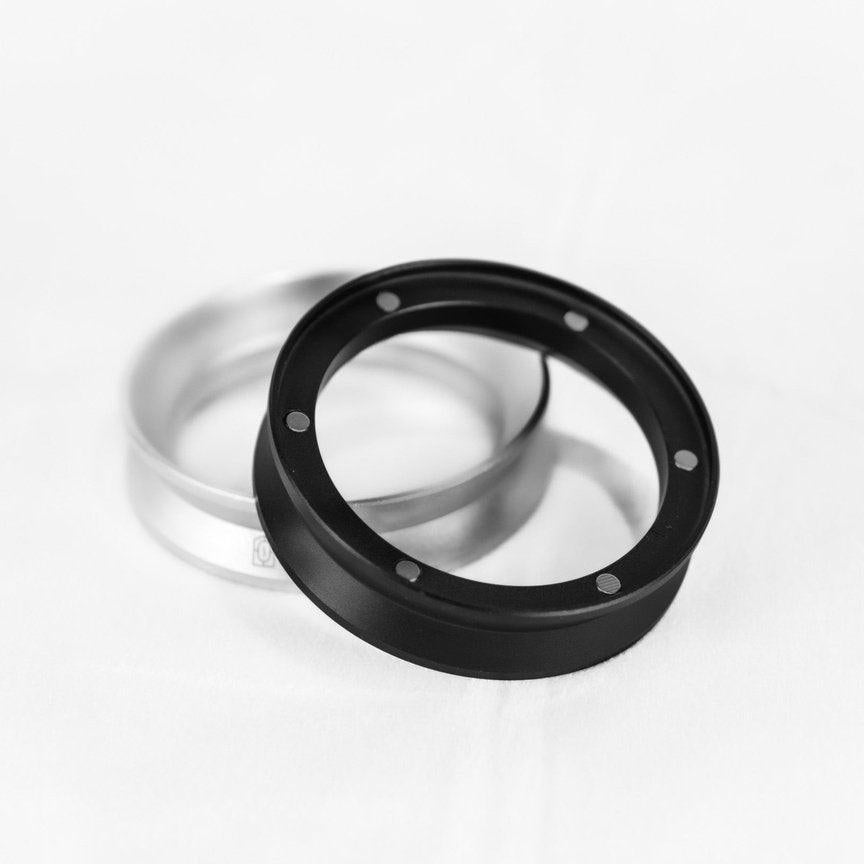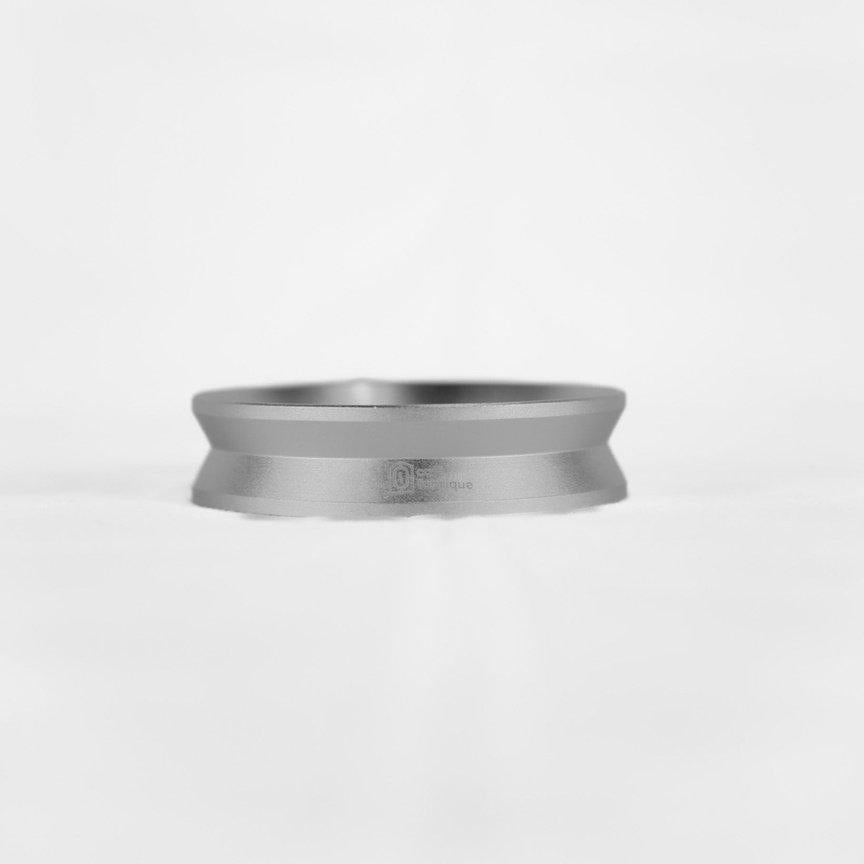 Magnetic Portafilter Funnel - Espresso Dosing Ring
Café Fabrique
Tired of those pesky coffee grounds scattering everywhere during your grind or distribution process? Say hello to the aluminum dosing funnel, designed exclusively for your portafilter to keep the mess contained and your espresso tasting sweet.
Order now and get it on October 4, 2023 !
Free shipping over 75$ !
Customer service by coffee geeks
Returns accepted in 30 days
Carbon neutral deliveries
See it in action
Are you intrigued about the unique features of this product and interested in seeing it in action? Then, watch this quick video to get a better understanding.
Watch
Description
Shipping & Returns
Espresso Funnel Overview
Maintaining a tidy espresso station isn't always easy, especially with those coffee grounds that seem to have a mind of their own. The Cafe Fabrique dosing funnel is here to be your espresso's best friend. Made for coffee enthusiasts, this funnel efficiently directs your freshly ground coffee straight into the portafilter. No fuss, no mess!
Design & Features
Magnetic & Mess Free
Our dosing funnel is intricately designed to minimize coffee spills. This funnel adheres securely to portafilters, ensuring minimal wastage during the dosing process. The added height of 18mm is a boon for coffee distribution, ensuring every grind finds its way to where it belongs.
Suitable for
Our funnel is not just a decent funnel; it's a versatile one. Whether you're using a 51, 53, or 58mm portafilter, our dosing funnel is designed to be a snug fit. It caters to a range of espresso machines, cementing its place among the must-have barista tools.
Minimal wastage when dosing process
Facilitates your grinds into your portafilter accurately and without a mess.
Stable on the portafilter

Say goodbye to wobbly funnels. With 6 magnetic points, our funnel offers fast and reliable installation. This means it sits steadily atop portafilters, ensuring a smooth coffee dosing experience.
Weiss Distribution Technique 
This funnel isn't just about directing those grinds. When paired with a WDT tool, it aids in breaking up clumps in your coffee grinds, guaranteeing a perfect consistency. It's every barista's dream for achieving that rich and delectable cup of espresso.
Shipping: Free shipping for orders over 75$ in Canada and USA. Shipping rates calculated at checkout. Cafe Fabrique is not responsible for any applicable import fees. International Orders are shipped at the risk of the buyer - Café Fabrique will not be responsible for lost/damaged items
Returns: Any item you're not completely satisfied with can be returned up to 30 days after you receive it. The cost of the item, minus initial shipping costs will be refunded.
Click here for the complete shipping policy.
Description
Shipping & Returns