18
Jan
The 7 Best Coffee Shops in Quebec City - A Guide for the Thirsty Traveler
1 comment
Post by : Jasmin Tétreault
Popular posts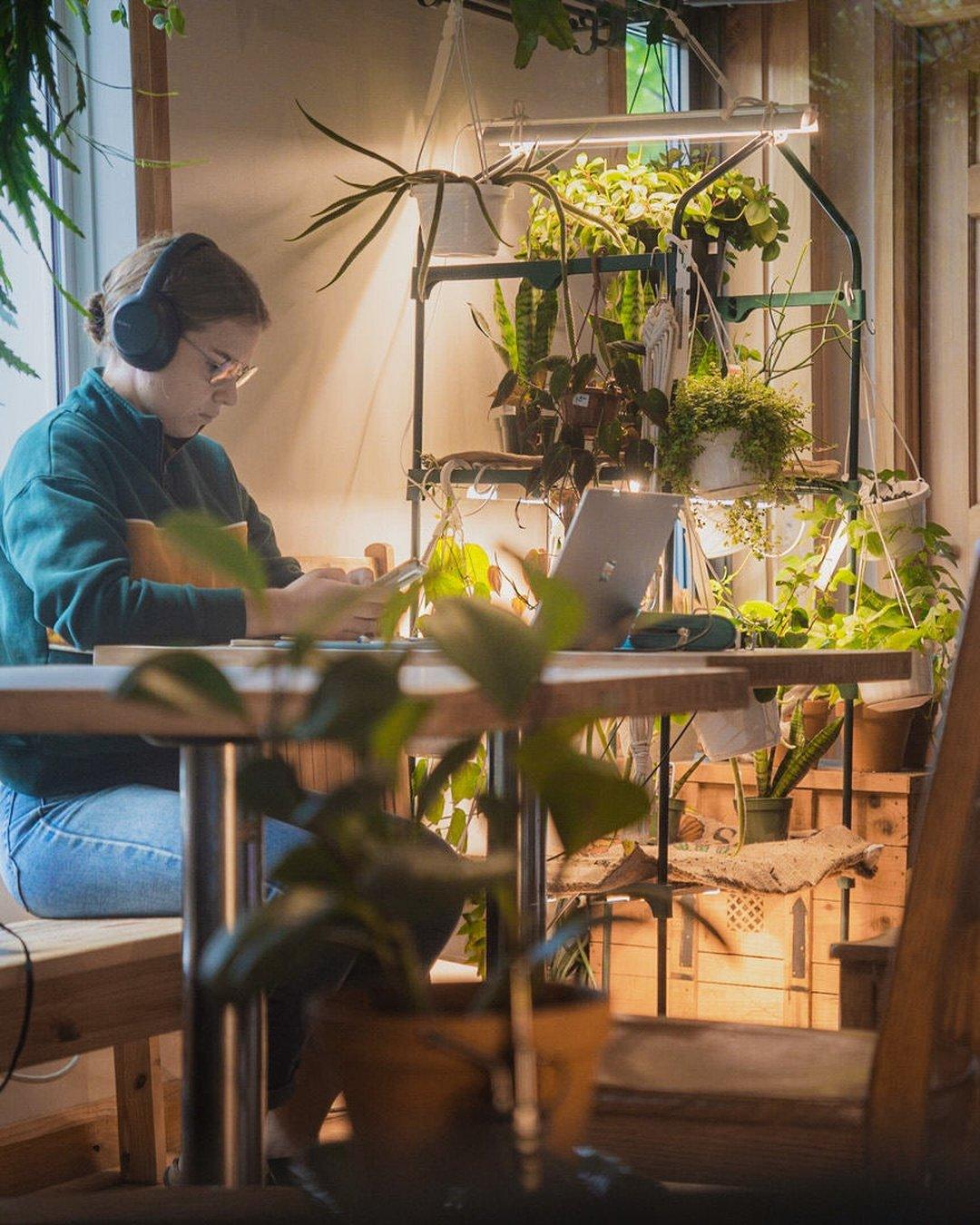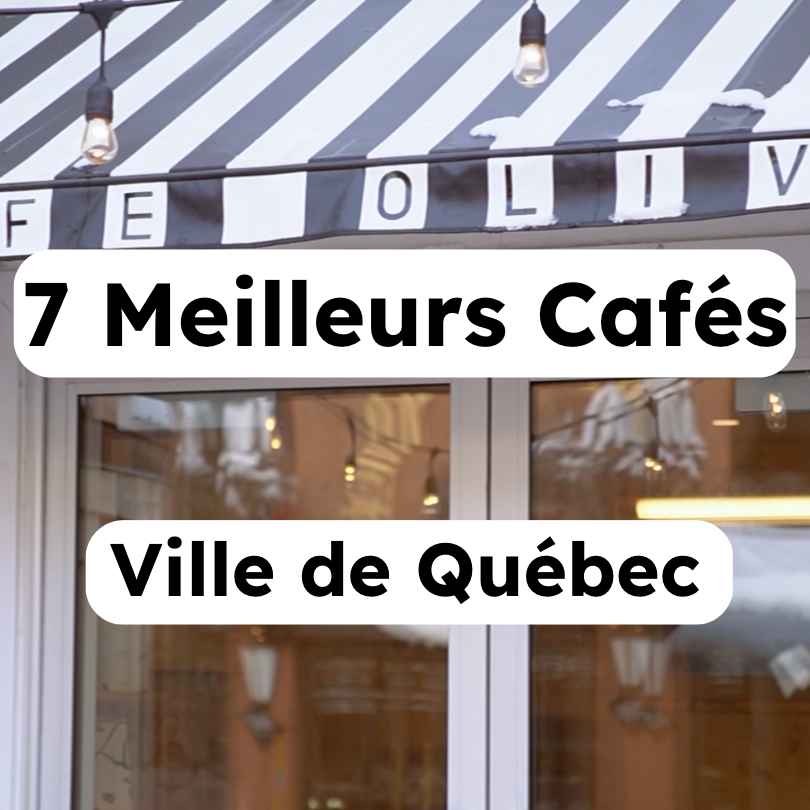 If you're looking for a caffeine fix during your travels to Quebec City, then you've come to the right place. Quebec City is a beautiful, vibrant city with a rich culture and history. And while it's known for its history, there's something else that Quebec City has to offer—a thriving coffee scene! Whether you're a tourist looking for the perfect spot to grab a cup of joe, or an avid fan of coffee looking for some new places to explore, this guide will provide an overview of the best coffee spots in town. 
Coffee Culture in Quebec City 
Quebec City is home to some truly amazing coffee shops that offer up delicious brews and unique atmospheres. From cozy cafés tucked away on cobblestone streets to modern specialty shops offering up unique flavors and hip vibes, there is something for everyone here. In addition to being passionate about their coffee, many of these establishments serve up locally sourced food items such as pastries and sandwiches, perfect for when you need a bite alongside your beverage. 
The Coffee Shops
Cantook
At Cantook, a small coffee shop where coffee comes to life. They don't just roast our coffee in-house - they research, observe and savor its intricacies in a quest for the perfect cup! Aromas and delicate tasting notes tell the story of this never-ending journey to quality.
If you're out to get a filter coffee, you won't be deceived. I had the chance to try out two coffees, one from Kenya and the other from Costa Rica. Needless to say, both we exceptional!
Café Olive
Cafe Olive is a hidden gem in Quebec and coffee enthusiasts will love it! Not only are their coffee beans sourced from one of the most reputed roasters in Denmark, La Cabra, but they also serve great flat whites that are out of this world. From the design to the ambiance, Cafe Olive is sure to impress you - with its minimalistic and clean look, and light colors that make the small space feel bigger.
Seating is very limited but they have a stand-up bar as well as a small corner table and some outdoor seating too - so no matter what mood you're in, Café Olive has something for you. Go and try their amazing coffee today!
Kogi
Ah, Kogi. What's not to love? It's the go-to spot in Limoilou and we totally get why. They have all the essentials: good coffee, delicious sandwiches, and infectious energy that comes from their passionate owners. Yes, of course we're talking about the amazing young couple running the show here.
There's nothing quite like heading out to Kogi for a quick study break and leaving with a smile on your face – something everyone deserves!
DeTerroir
I spent some time at deTerroir during their first week of opening and I can acknowledge that this place is your go-to for impeccable coffee experiences! The barista informed me that they source their beans as close to the farm as possible so I could wholly trust their commitment to quality.
Not only that, deTeroir also has an on-site boutique stocked with unique cups and other products from local artists – definitely Instagrammable material here!
If you're a coffee gear fanatic, then this place will truly rock your world as they have a Kees van der Westen espresso machine! 
Nektar
If you're looking for the perfect place to do some work, studying, or daydreaming, With its dynamic ambience, Nektar is the spot! Not only can you get your daily caffeine fix, but they also have plenty of seating to sprawl out and get comfortable while collecting your thoughts.
Saint-Henri
When visiting Saint-Henri coffee shop, you'll enter a unique atmosphere. From the moment you step in through those huge glass doors, your senses will be stimulated by the vibe of the place.
They don't just serve great coffee either - you can also enjoy gourmet sandwiches and salads as well as some freshly made delicious donuts! Whether you choose to grab a cup on the go or spend some quality time here relaxing and enjoying a feast, you won't regret your visit to Saint-Henri!
Faux Mouvement
If spending an afternoon at a cozy coffee shop is your kind of thing, then Faux Mouvement is your go-to place. Located in the stunning Quartier Petit Champlain, it's the perfect marriage between modern vibes and old architecture.
The specialty coffees from Pilot Coffee Roasters out of Toronto is delightful and absolutely worth trying out
Plus, if running is your thing, they have a local club so you can join in! I have only visited this spot once, however, I'm already dreaming of going back -- if only I lived in Quebec city!
Whether you're looking for cozy café vibes or modern specialty shops serving up innovative drinks, Quebec City has something for every type of coffee lover out there! From Café Olive to Faux Mouvement, each shop offers its own unique experience that can be enjoyed any time—so why not explore them all? And don't forget—while visiting these spots make sure to check out some other local attractions too; after all, there's more than just coffee shops hiding away in this historic city! So what are you waiting for? Grab your favorite mug and start exploring today!.