21
Aug
The 6 Best Coffee Shops In the Laurantians (North Shore)
0 comment
Post by : Louis-Charles Blais
Popular posts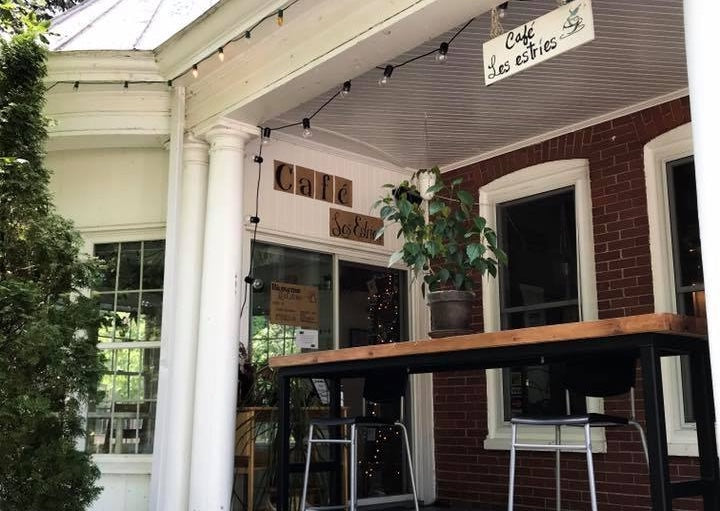 Explore the Laurantians' coffee scene. From Blainville to Sainte-Agathe-des-Monts, find unique coffee spots. These cafes are more than caffeine stops—they celebrate coffee culture. Dive into our guide and discover North Shore's best coffee.
Nordik Micro-Torréfacteur - Best Coffee Shop Blainville
In the heart of Blainville lies Nordik Café, established in 2019. This micro-roastery serves exceptional coffee, whips up delicious meals, and even has brunch to kickstart your day. Plus, the café also offers an on-site store with artisanal products like coffee, wines, and aromatic teas.
687 Bd du Curé-Labelle, Blainville, QC J7C 2J5
Olodge Café Plein Air - Piedmont
In Piedmont, Olodge café-boutique stands out. Originating from Saint-Sauveur, it carved a niche with its unique boutique café concept. Owners, Odrey and Julien, nature aficionados, redesigned a building to harmonize history with modernity. Their offerings span from fresh local dishes to a range of coffee and beverages, all amidst a spacious, stylish setting. Cyclists also benefit from an in-house bike workshop.
670 Bd des Laurentides, Piedmont, QC J0R 1K0
La Petite Voisine - Saint-Jérôme
Motivated by their deep appreciation for coffee, Paméla and Simon launched "La Petite Voisine" in Saint-Jérôme's downtown area. Intent on revitalizing the district, they aim to offer high-quality coffee in a welcoming ambiance. They're also active on social media, emphasizing the café's role in fostering genuine human connections.
7 Rue de la Gare, Saint-Jérôme, QC J7Z 2B5
Les Allumées - Sainte-Thérèse
Les Allumées stands out not just as a café but as a fervent community. They celebrate life's simplicities and prioritize genuine connections. Their dedication is evident in their exceptional coffee and strong ties with local artisans, ensuring unparalleled quality in every cup and product. They also host events and want everyone to feel welcome and part of their big café family.
34 Rue Blainville O, Sainte-Thérèse, QC J7E 1W9
Kohi- Micro-torréfacteur - Prévost
In Prévost, Marie-Andrée and Daniel started KOHI, a notable third-wave micro-roastery. Their passion for coffee shines bright inside KOHI's HQ. Their mantra, Coffee>Everything, reflects in their product and knowledge. Whether you have a traditional or adventurous palate, KOHI has something for you, having earned accolades from the Th3rdwave Awards. When journeying North, don't miss a visit to KOHI
953 Chem. du Lac Écho Local 108A, Prévost, QC J0R 1T0
Vox Micro-Torréfacteur - Sainte-Agathe-des-Monts
Éric Lemieux launched a specialty roastery in 2021. Named Vox, it's located in Sainte-Agathe-des-Monts. He enhanced Mouton Noir with a coffee roasting machine, all the while preserving its bistro charm. With a distinctive ambiance, Vox is recognized for its artisanal flavors, thanks to collaborations with artists and the leadership of expert barista, Stéphanie Gagné. 
1 Rue Préfontaine E, Sainte-Agathe-des-Monts, QC J8C 1R5