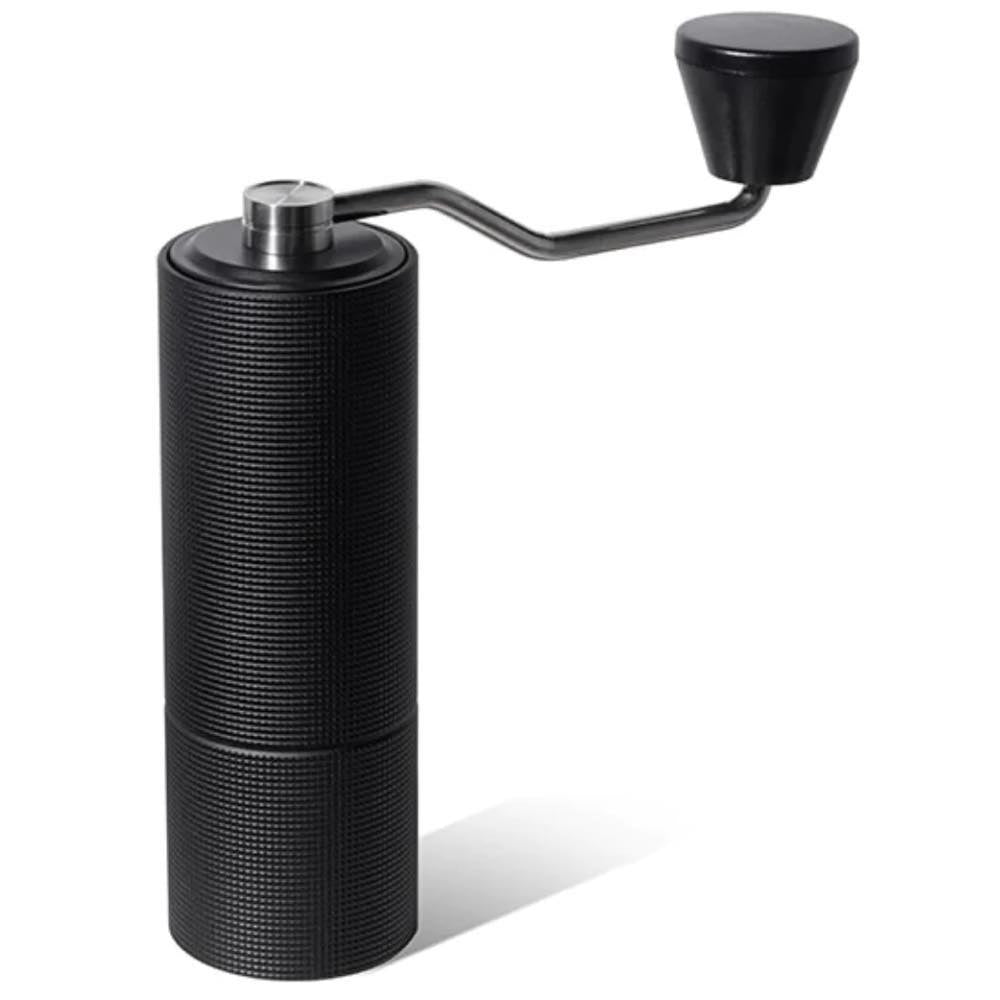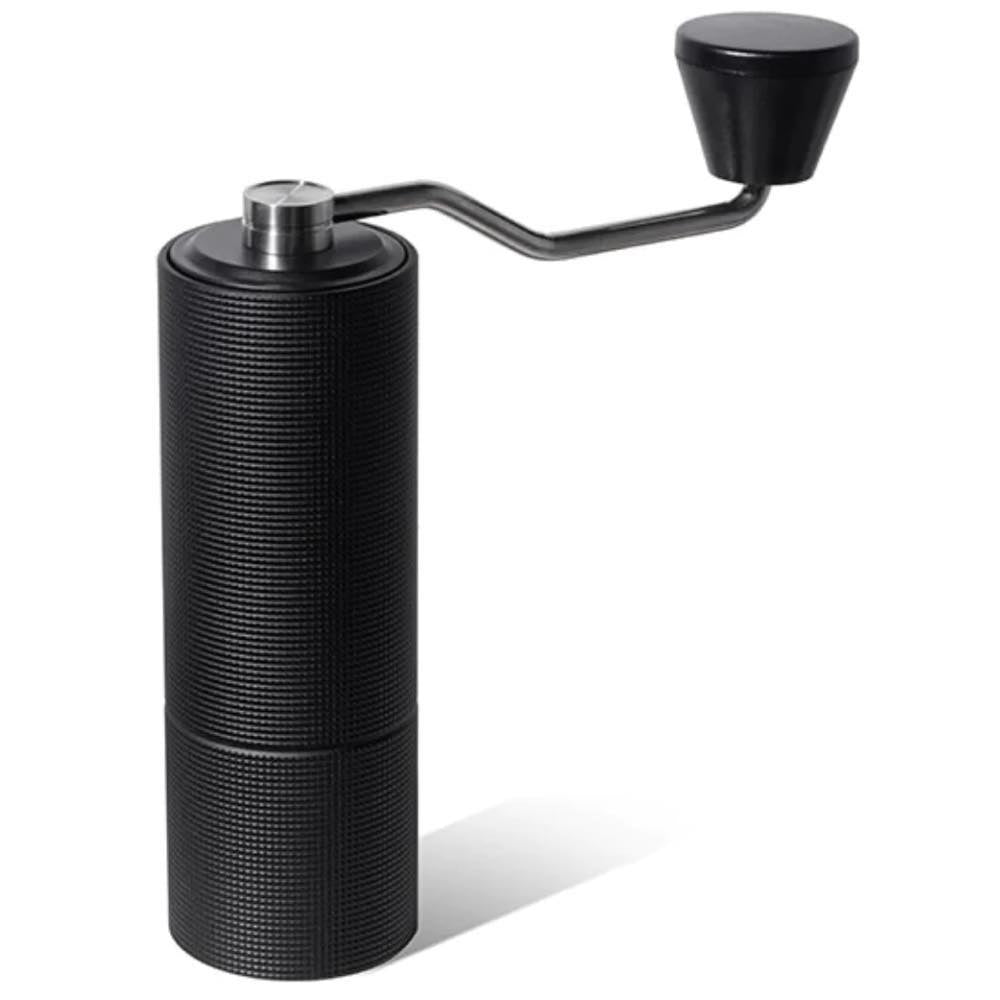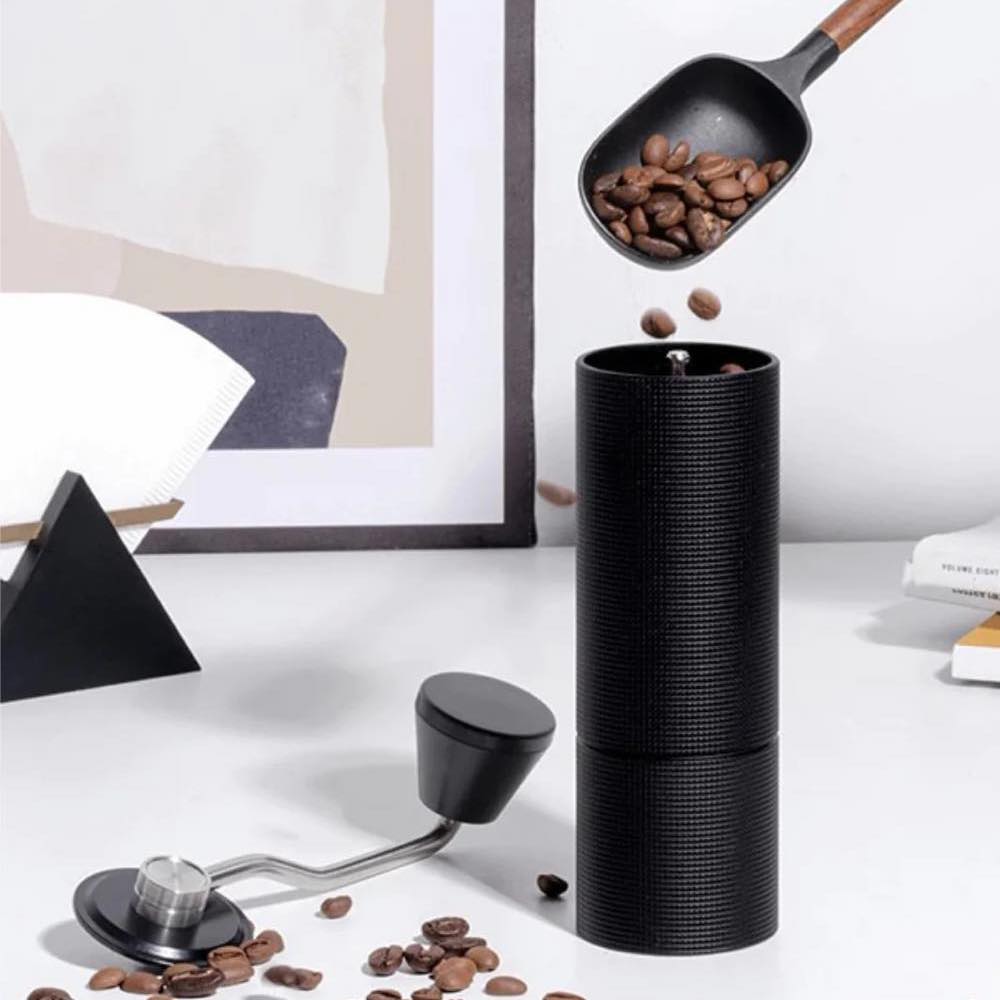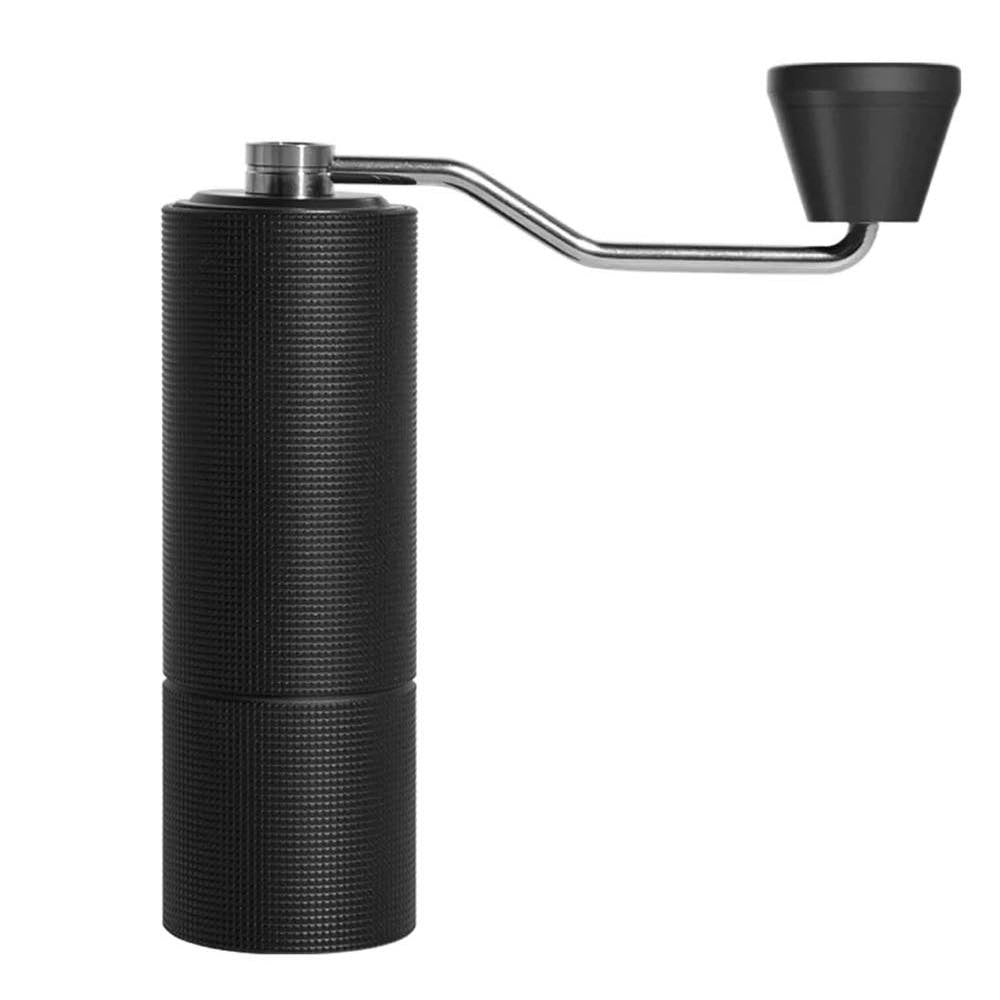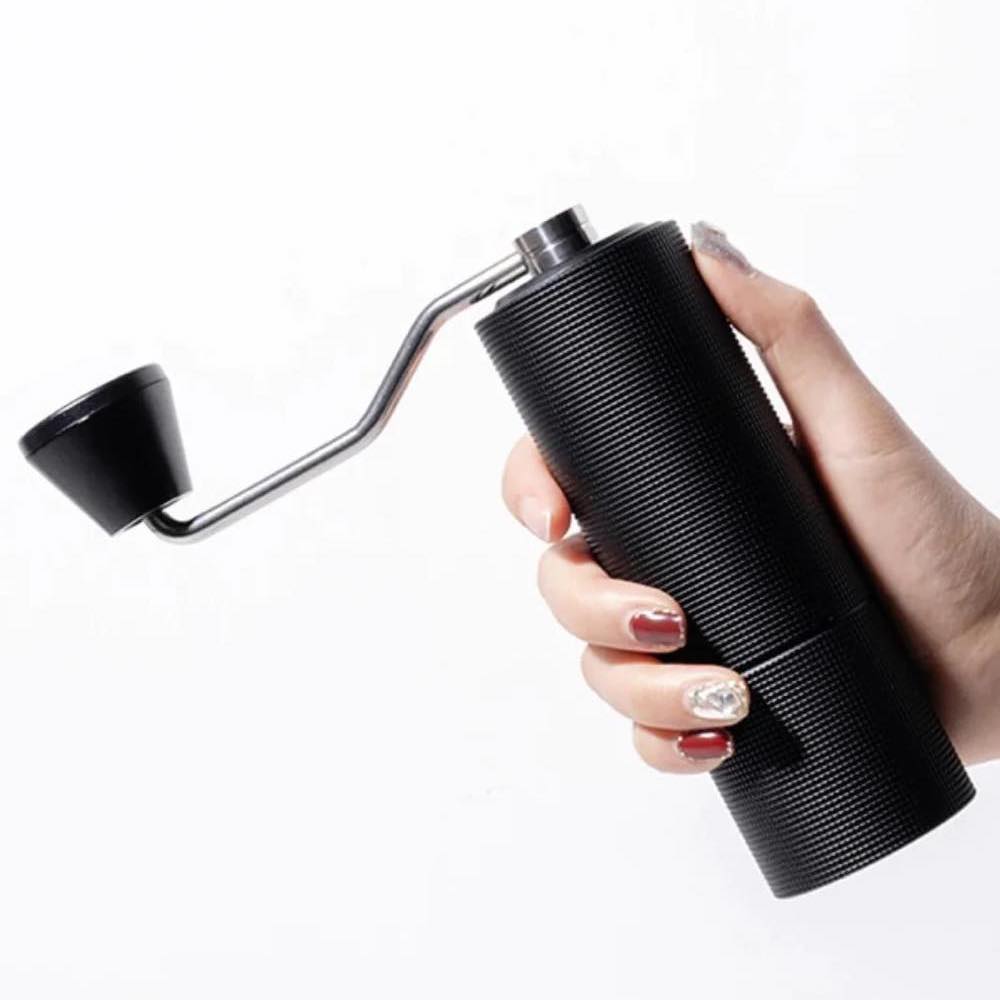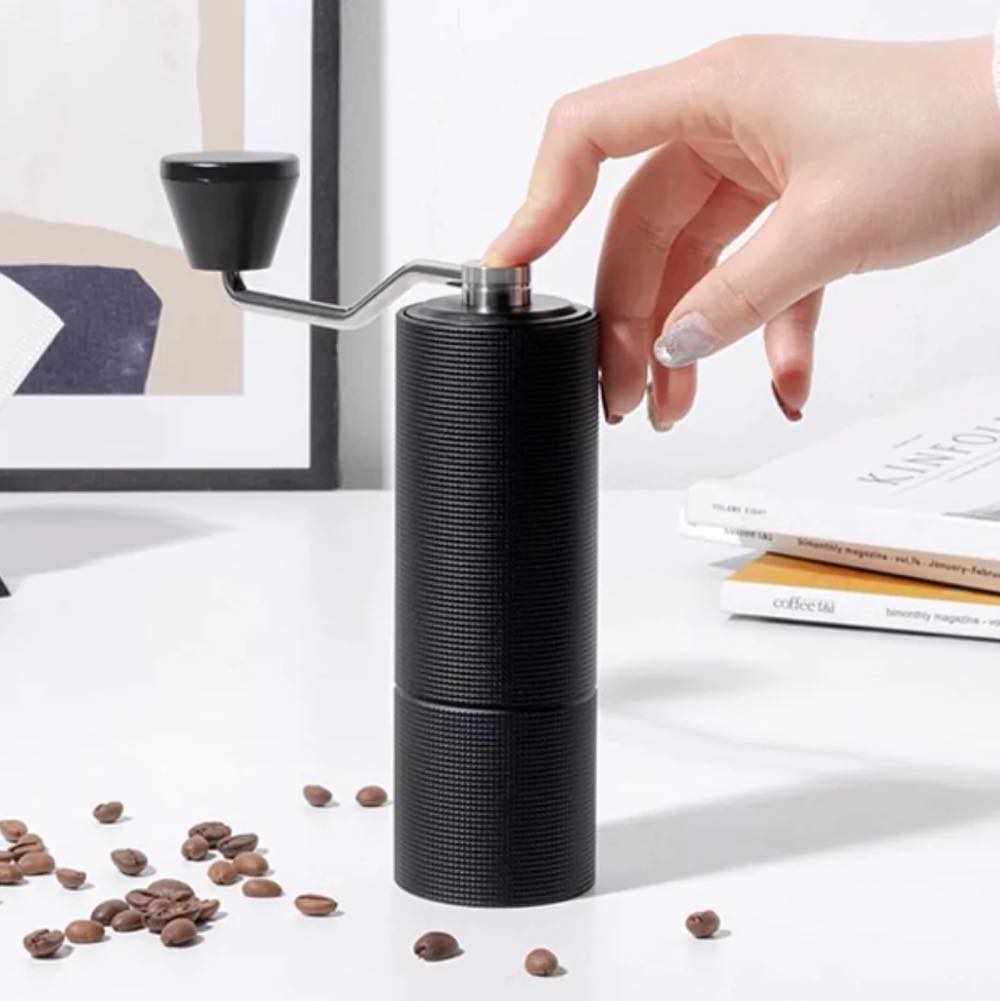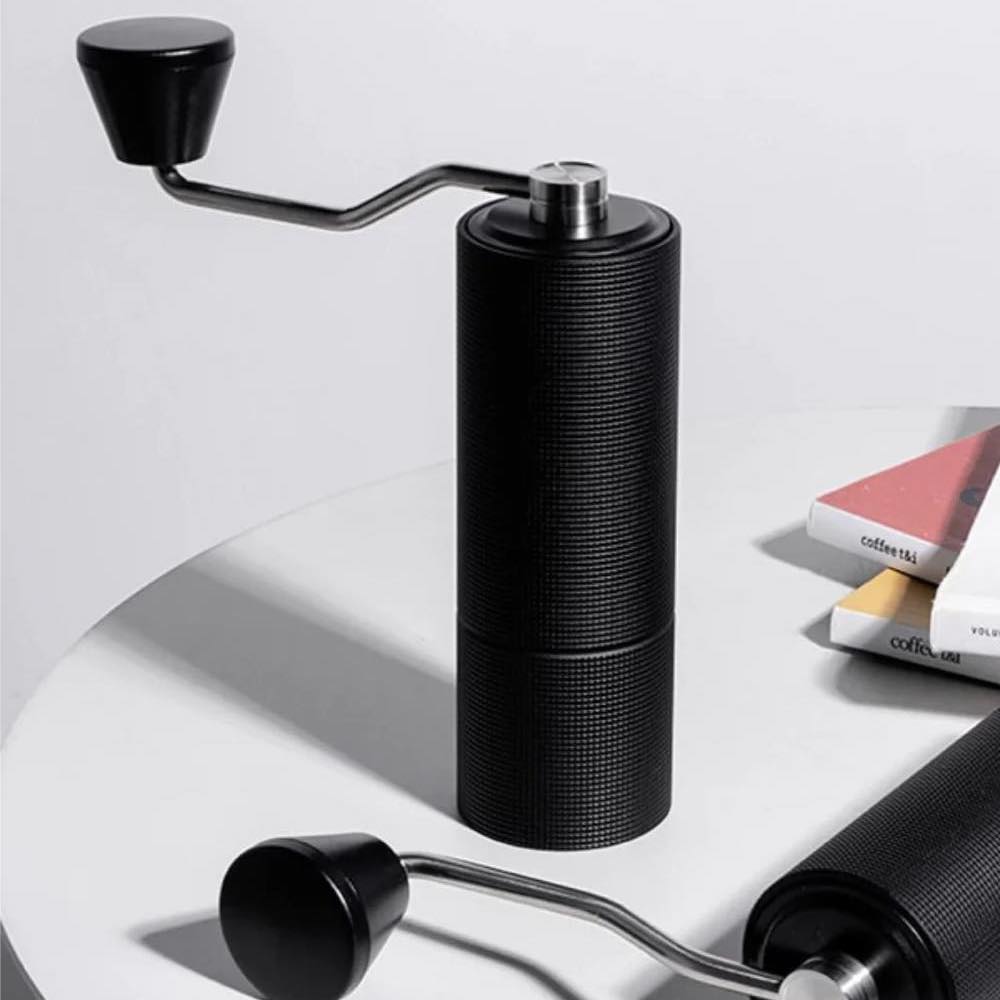 TIMEMORE Chestnut C3 Hand Grinder
Timemore
If you're looking for a high quality, affordable coffee grinder that can handle grinding coffee with ease then look no further than the Timemore C3. Plus same excellent grind consistency as all Timemore products - what more could anyone want?
Free shipping over 75$ !
Customer service by coffee geeks
Returns accepted in 30 days
Carbon neutral deliveries
See it in action
Are you intrigued about the unique features of this product and interested in seeing it in action? Then, watch this quick video to get a better understanding.
Watch
Description
Specs
Shipping & Returns
Design
The body is made out of black aluminum with a textured surface that makes it easy to hold on too. The crank and burrs are both stainless steel, providing durability for years ahead!
It also features a dual ball bearing drive assembly which ensures a smooth and stable function.  Includes an aluminum bin for greater durability - there are no worries about breakage or loss during use either.
We have a full review on the Timemore Chestnut C3!
New Burr Set
Timemore has introduced its latest "spike to cut" (S2C) technology in the new burrs, which is evident from the vertical lines on the top of the inner burr's cutting surface. This innovation is meant to pre-cut the beans, resulting in a more uniform distribution of ground coffee.
The TimeMore C3 is an excellent choice for those who are looking for a high-quality coffee grinder that can deliver consistent and delicious coffee. With its conical burr grinding system, stepless adjustment, high-speed grinding, and ceramic burrs, the TimeMore C3 is a standout product in the market. Whether you're a seasoned barista or a coffee enthusiast, the TimeMore C3 is a product that you should consider adding to your coffee setup.
FAQ
Is Timemore C3 worth it?
The Timemore C3 is a remarkable manual coffee grinder that is perfect for both espresso and filter brewing. Despite its low price, it boasts exceptional construction quality and is considered one of the most cost-effective options in the manual grinder market.
The most significant difference between the C2 and C3 is the new burr set. Both models employ 38mm conical steel burrs, however, the design of the burrs has been thoroughly revised in the C3. Timemore has introduced "spike to cut" technology, also known as S2C, in the new burrs. The design features vertical lines on the upper cutting surface of the inner burr that are intended to precut the beans and produce a more uniform distribution of grounds.
Is Timemore Chestnut C3 good for espresso?
The C3 stands out for its ability to consistently produce finely ground coffee, even at its finest setting. However, it is worth noting that the stepped adjustment system makes it a bit challenging to find the optimal grind size. Once you find the appropriate grind, you can further optimize the taste by adjusting the dose and preparing the puck accordingly.
CNC Cut HRC55-58 Sharp Stainless Steel Burr Set
Dual Bearing Concentric Burr Shaft Stabilization
Materials: Aluminum Alloy, Stainless Steel, Polycarbonate
Capacity: ~25g
Size: 147x52mm (5.8x2.05in)
Includes a grinder brush
Shipping: Free shipping for orders over 75$ in Canada and USA. Shipping rates calculated at checkout. Cafe Fabrique is not responsible for any applicable import fees. International Orders are shipped at the risk of the buyer - Café Fabrique will not be responsible for lost/damaged items
Returns: Any item you're not completely satisfied with can be returned up to 30 days after you receive it. The cost of the item, minus initial shipping costs will be refunded.
Click here for the complete shipping policy.
Description
Specs
Shipping & Returns