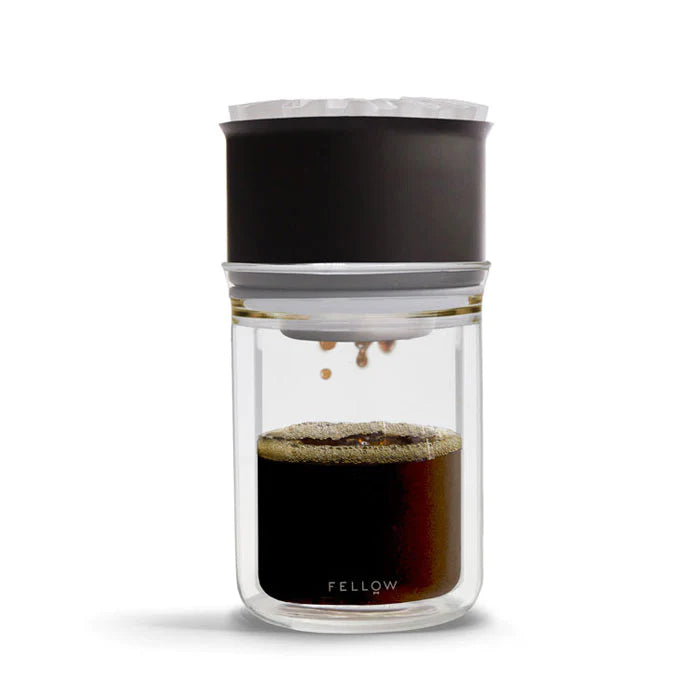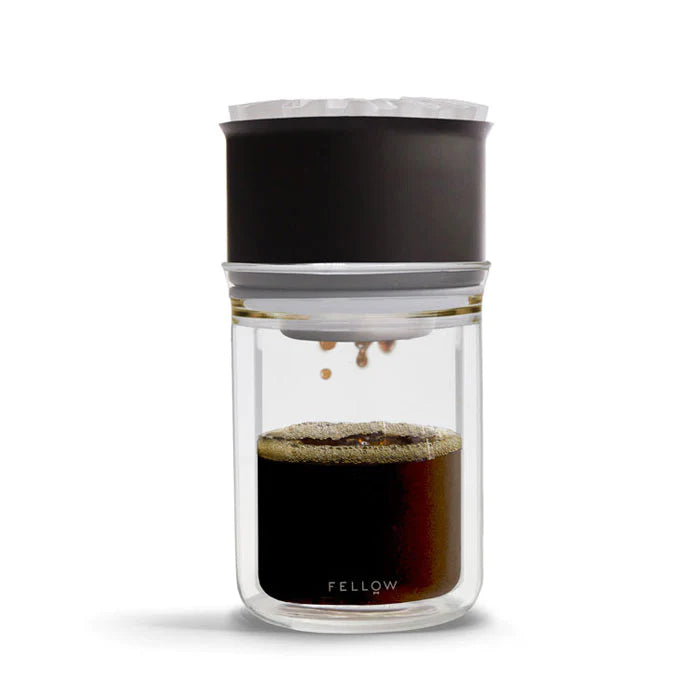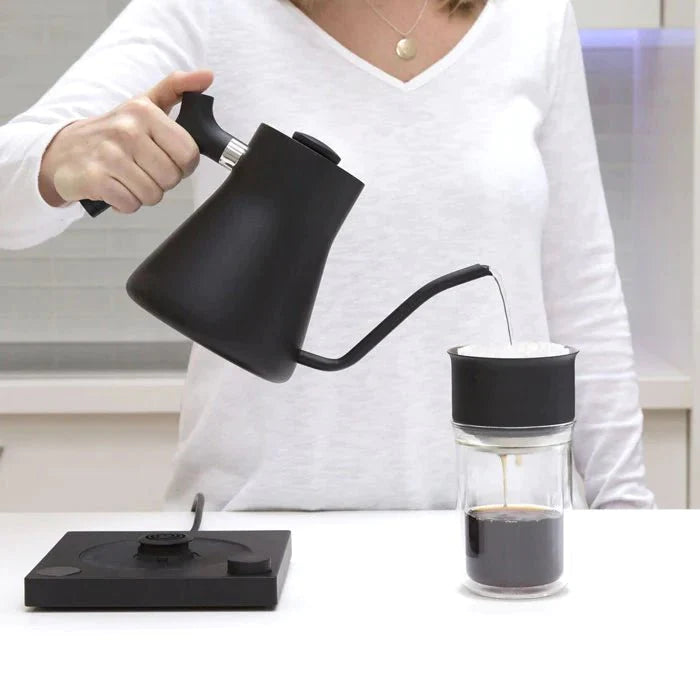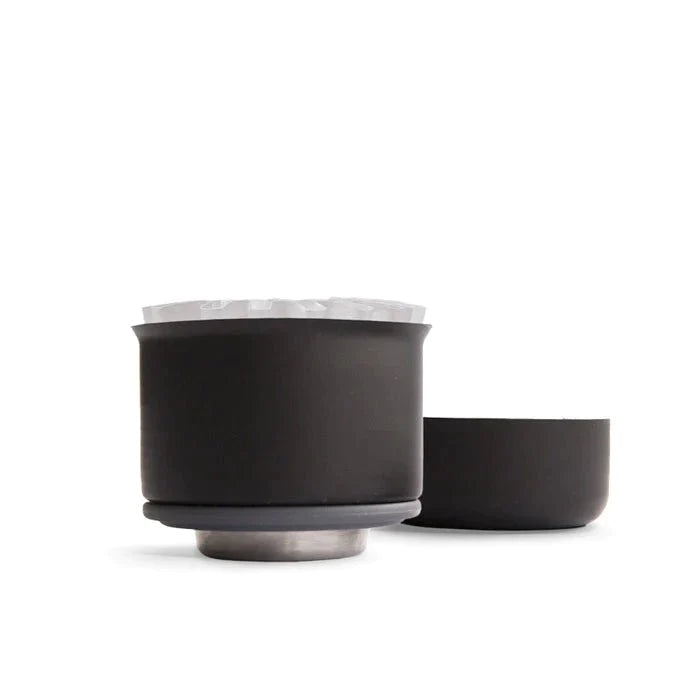 FELLOW Stagg X Pour-Over Set
Fellow
Achieve perfect pour-over every time using Stagg's flat-bottomed dripper, featuring a unique hole and bump pattern for exceptional taste and smooth drainage.
Order now and get it on October 3, 2023 !
Free shipping over 75$ !
Customer service by coffee geeks
Returns accepted in 30 days
Carbon neutral deliveries
See it in action
Are you intrigued about the unique features of this product and interested in seeing it in action? Then, watch this quick video to get a better understanding.
Watch
Description
Specs
Shipping & Returns
Fellow Stagg X Dripper
Improve your coffee brewing skills with the Stagg [X] dripper, which utilizes a distinct hole pattern to eliminate clogging, a steep slope for efficient brewing, a ratio aid for accurate measurements, and is compatible with the widely-used Kalita Wave 185 paper filters.
Great in combination with the Filter Smoosher!
Read our full review here!
Stainless steel dripper
With Stagg X, stainless steel performance and temperature control are unparalleled. Its double-wall insulation maintains consistent temperature for a flawlessly brewed cup, and retains heat for longer.
Increased contact time
The Stagg X and Kalita Wave pour-overs have similar designs, but one key difference stands out: the Stagg X opts for a sleek tall structure while its counterpart takes on a wider, more compact form. Fellow took this design choice is engineered to increase coffee-to-water contact, effortlessly boosting extraction for a more flavorful cup!
Ratio Aid
No scale? No problem. A built-in ratio aid ensures you use the correct amount of beans every time, while the cup doubles as a drip-catcher. Additionally, it comes with a funnel to help add coffee grounds and a detachable bottom that can act as a drip catcher after you brew. The drip catcher also has markings to help you measure coffee if you don't have a scale. All three pieces fit together so they are easy to travel with or store together.
Stagg Tasting Glass

Get ready to taste coffee like never before with Stagg Tasting Glasses. Designed to showcase every flavor note, these glasses are the perfect way to elevate your morning brew. Pair them with Stagg [X] or Stagg [XF] Drippers for the ultimate coffee experience.
Take your coffee-drinking experience to the next level with glassware that brings out the best in your brew. Designed with double-wall insulation to keep your coffee hot, Fellow's handblown cups are made of borosilicate glass to ensure the purest flavor possible.
Stagg [X] Dripper:
1 cup brew (300ml/10oz)
Vacuum insulated for ultimate heat retention during your brew. Stainless steel body, silicone gasket.
Steep slope to increase coffee-to-water contact and boost extraction.
No clog drainage hole and bumps.
Ratio aid measures out 1-2 servings so you always know the right amount of coffee to add. Ratio aid also acts as a drip cup for when you're done brewing.
Stagg Tasting Glass:
Single to double wall – easy to sip single wall. Double wall body to keep your drinks hotter and colder for longer.
Handblown and borosilicate – the Arnold Schwarzenegger of glass.
Flared lip – outward flared lip delivers coffee to front of tongue for more flavor.
Set comes with one, 10oz Tasting Glass
Stagg Paper Filters:
30 flat bottom paper filters
Shipping: Free shipping for orders over 75$ in Canada and USA. Shipping rates calculated at checkout. Cafe Fabrique is not responsible for any applicable import fees. International Orders are shipped at the risk of the buyer - Café Fabrique will not be responsible for lost/damaged items
Returns: Any item you're not completely satisfied with can be returned up to 30 days after you receive it. The cost of the item, minus initial shipping costs will be refunded.
Click here for the complete shipping policy.
Description
Specs
Shipping & Returns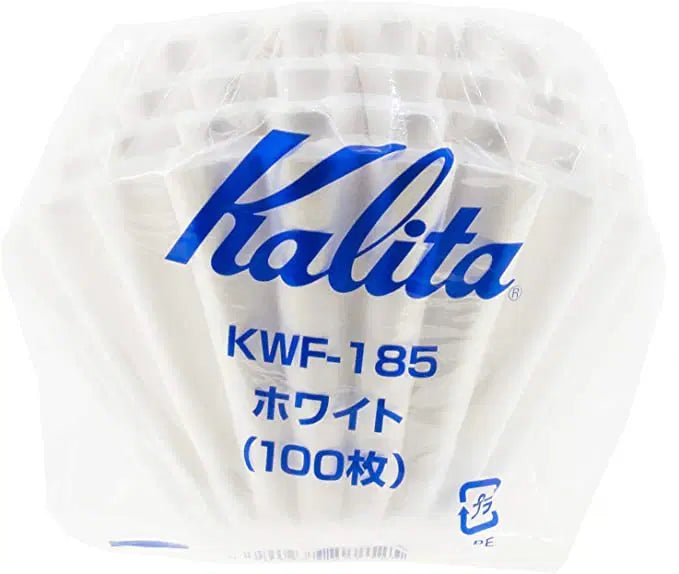 $11.00
Frequently bought together
Kalita Wave 185 Filters White
Enjoy a delicious cup of coffee brewed with Kalita's 185 Wave Dripper Coffee Brewer and its 100 pack of flat-bottom, rippled side filters! These top-quality white paper filters promise an ideal flow every time – so you can sit back and savor the perfect brew.