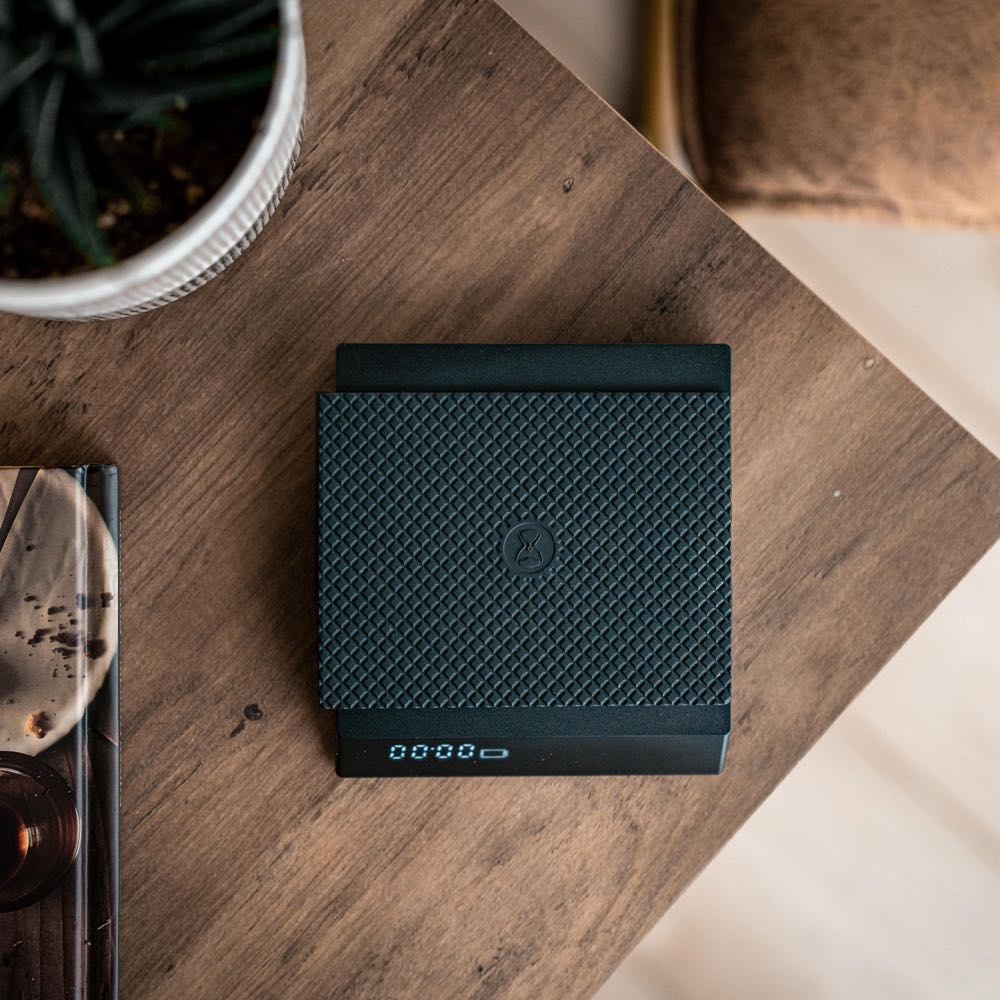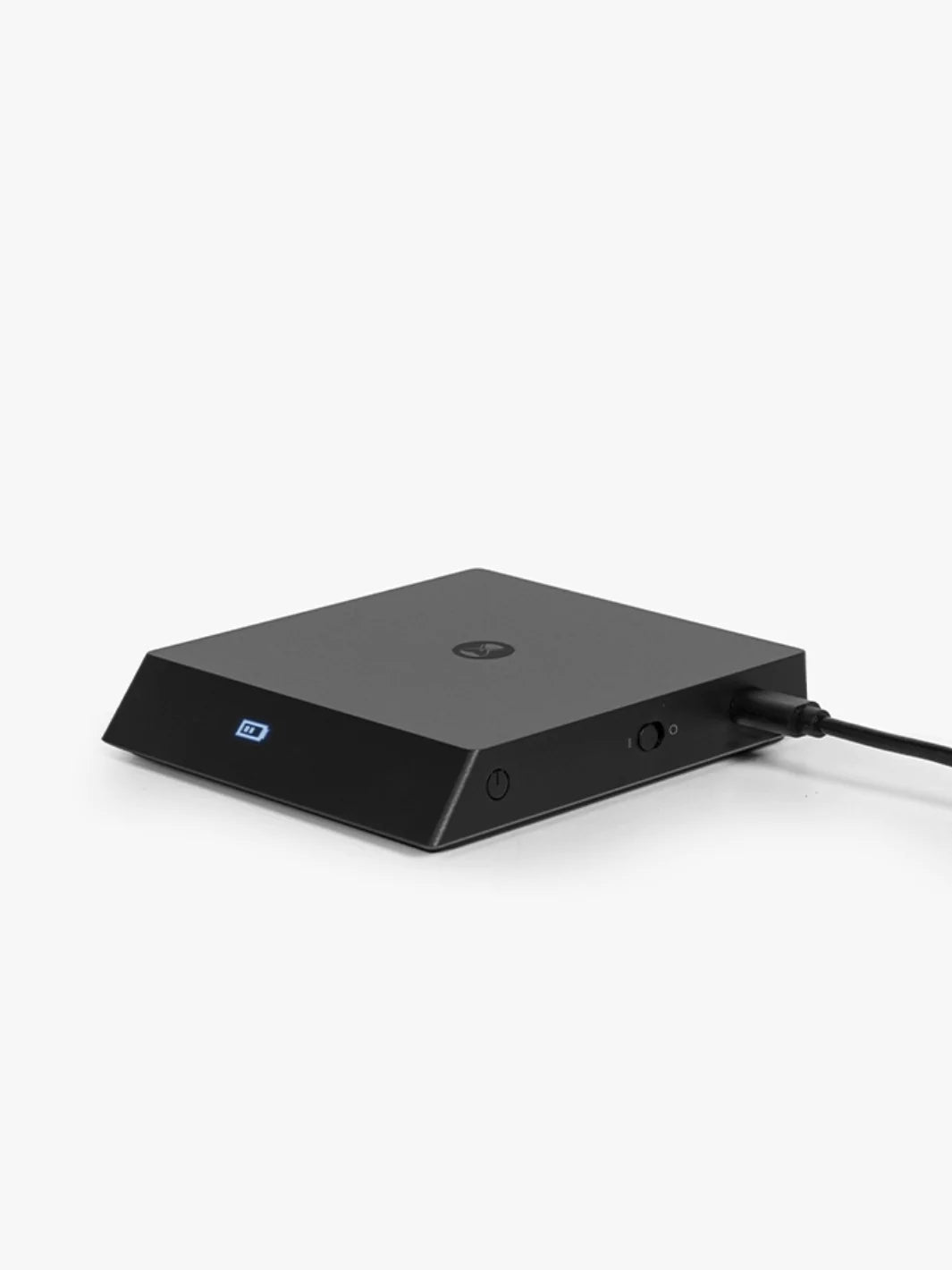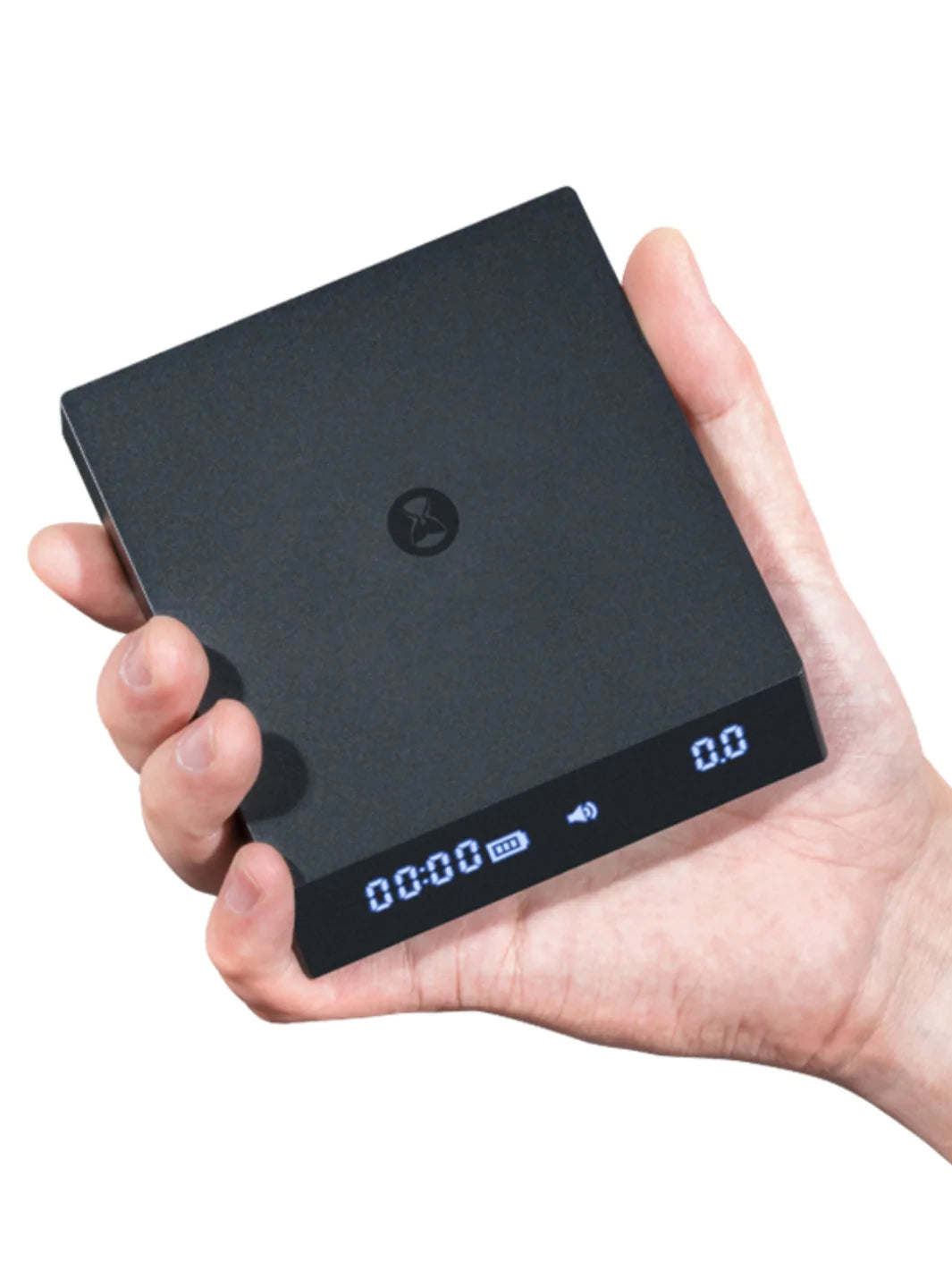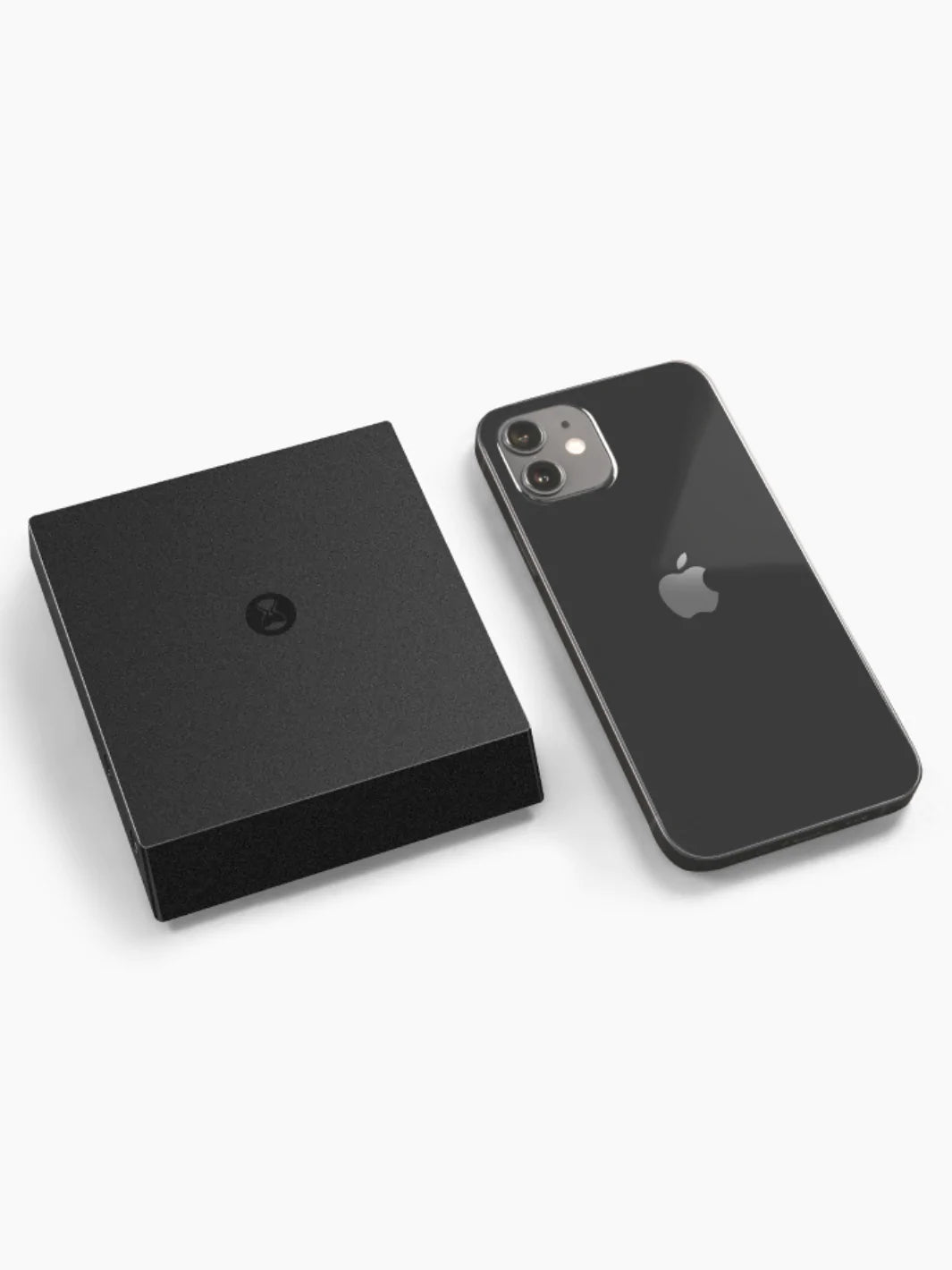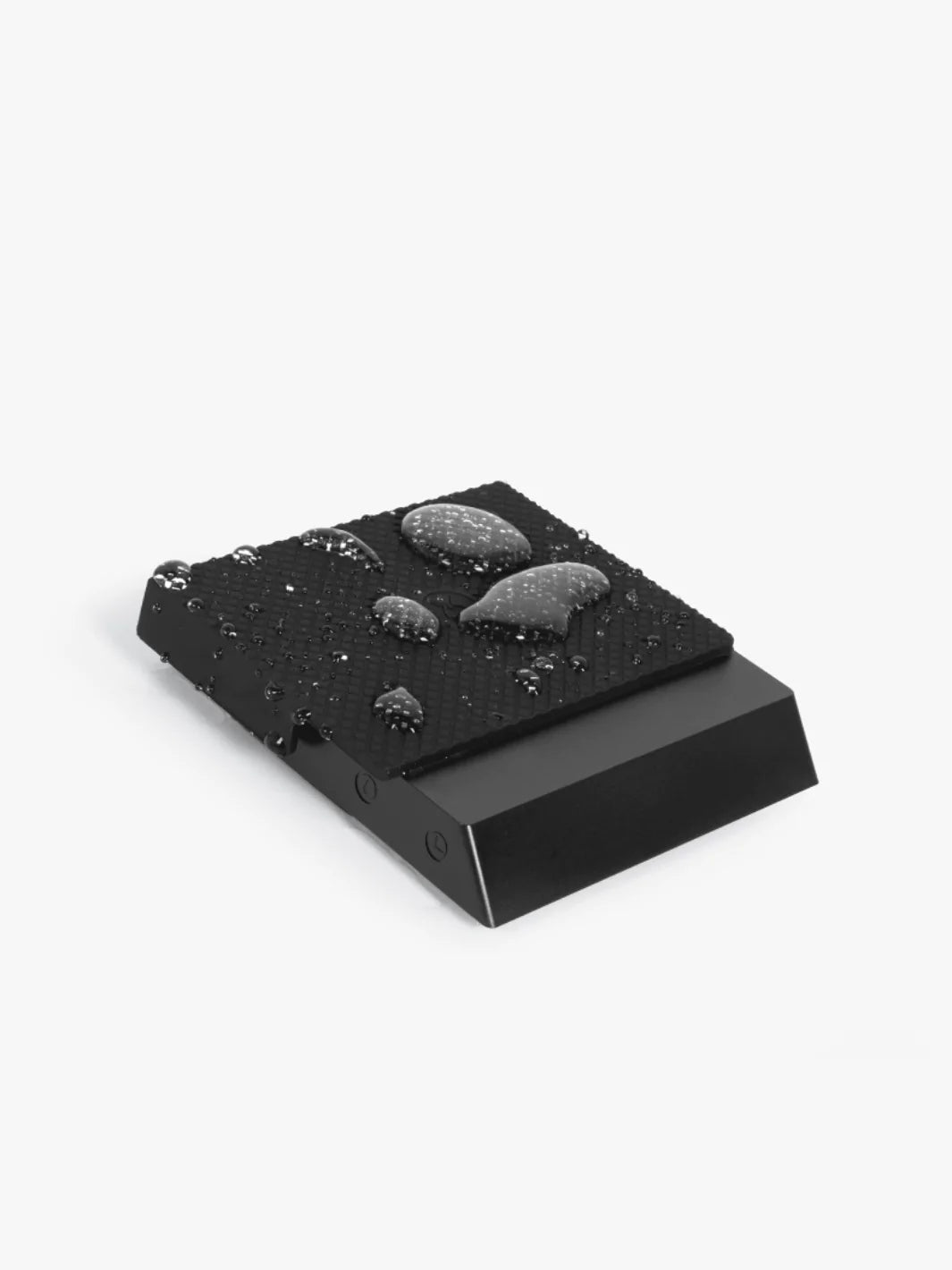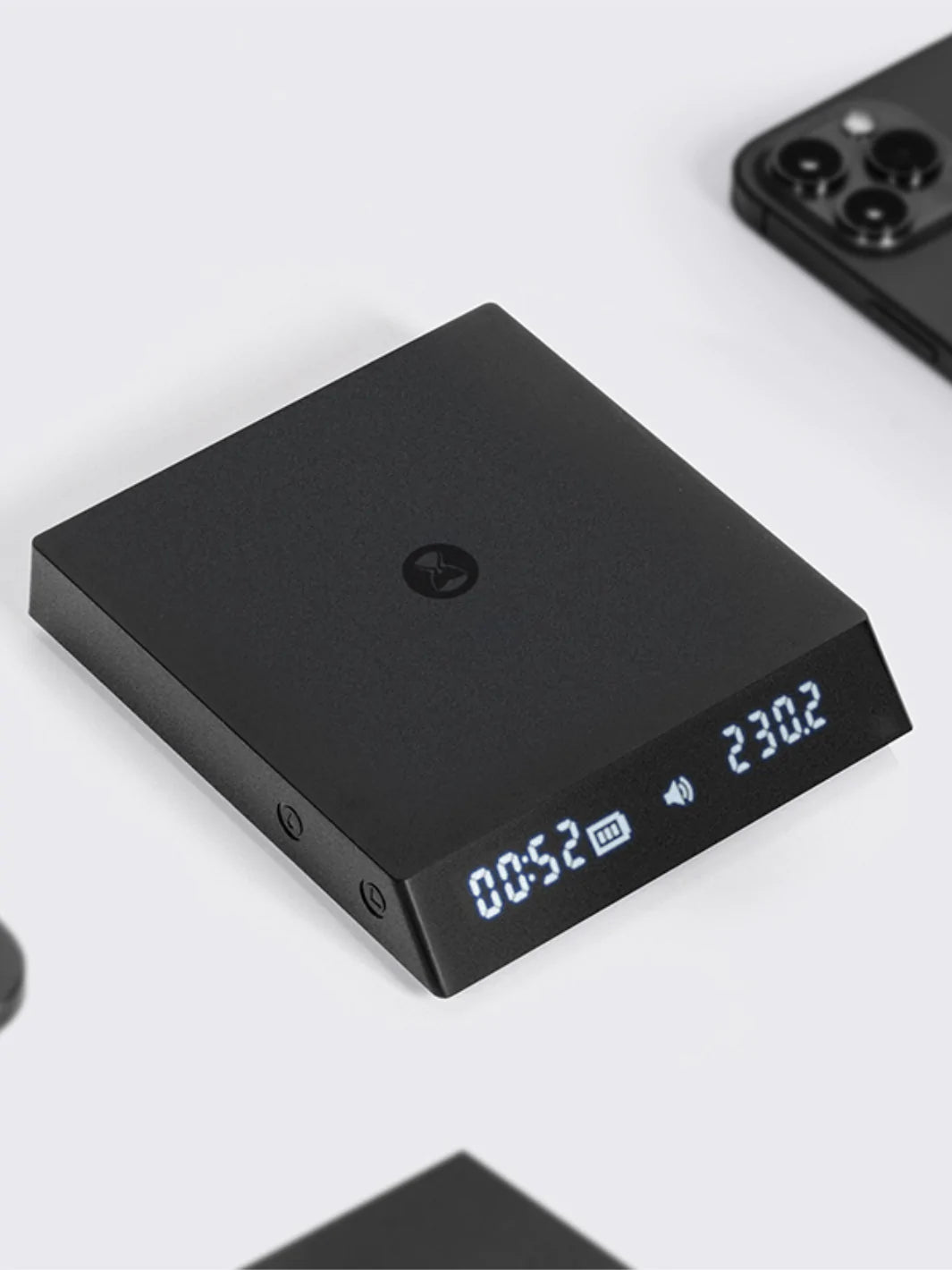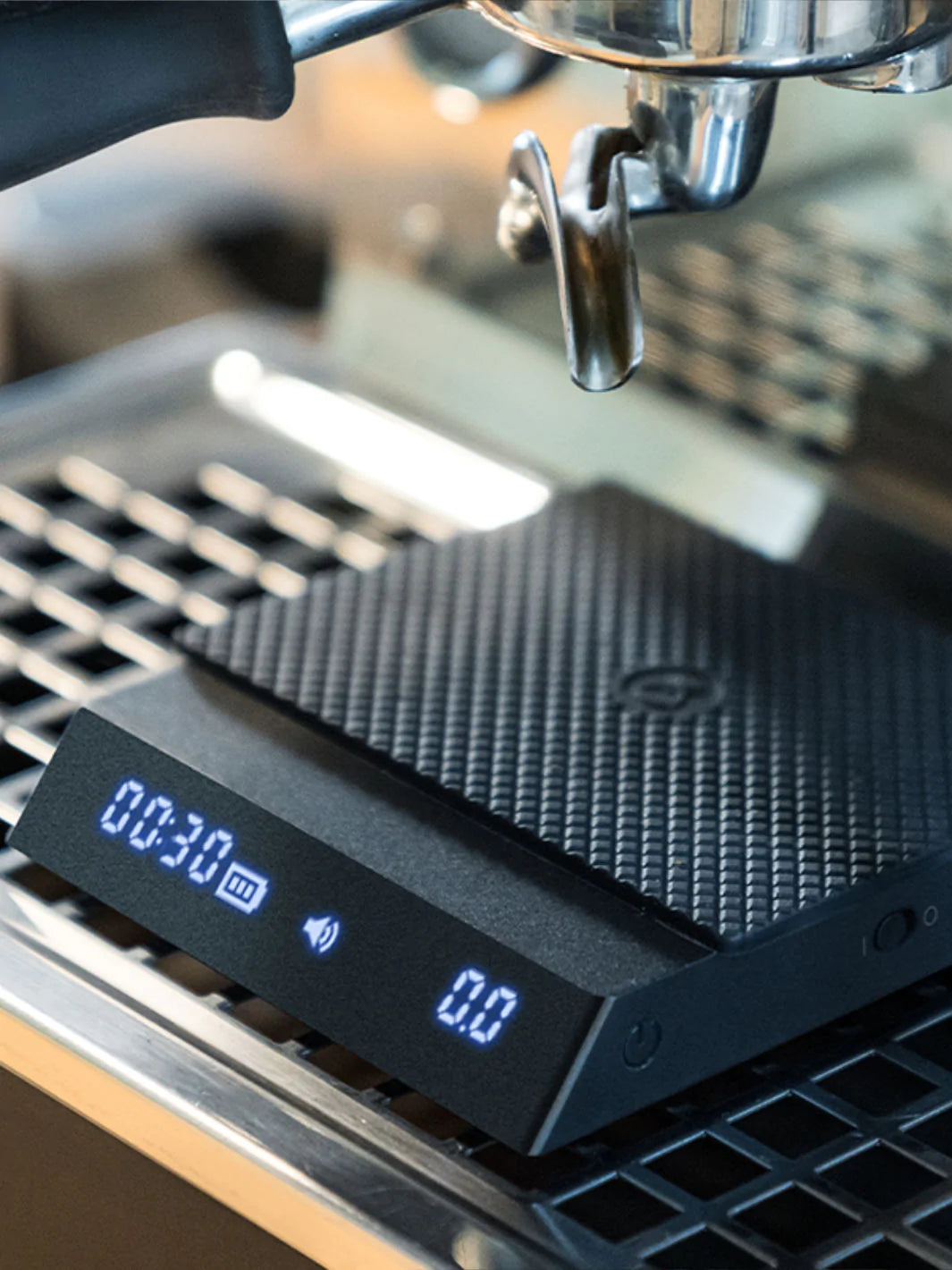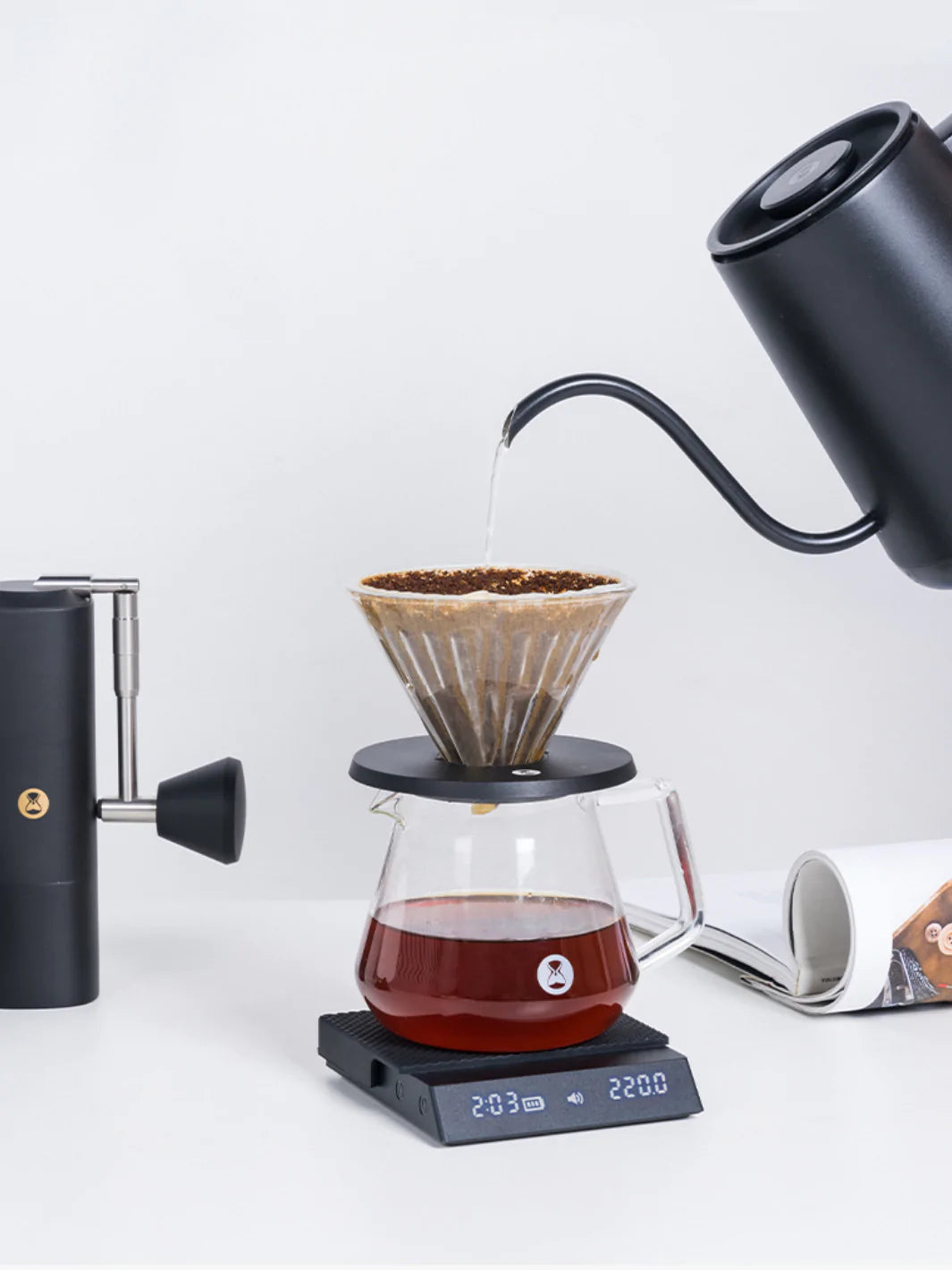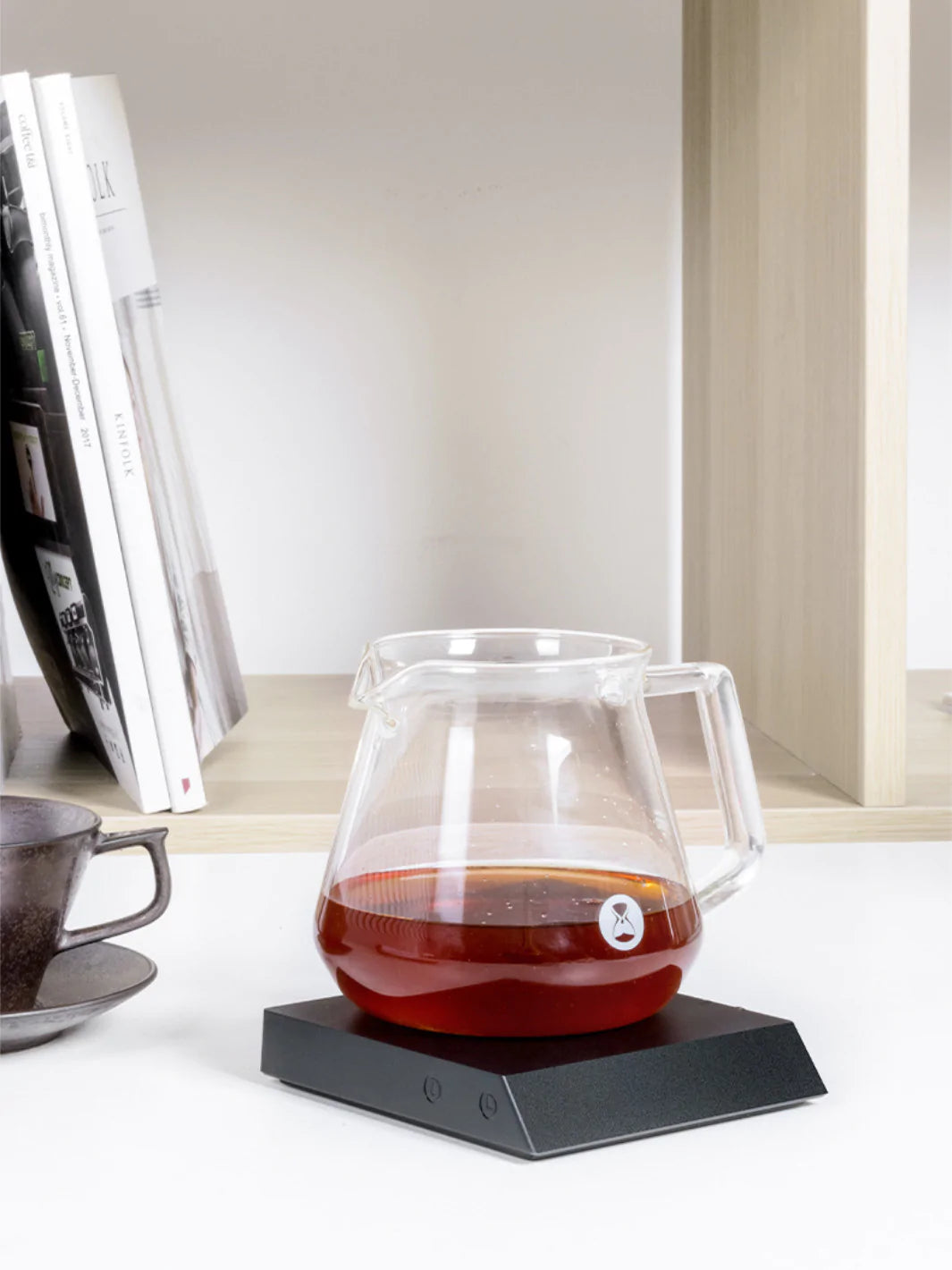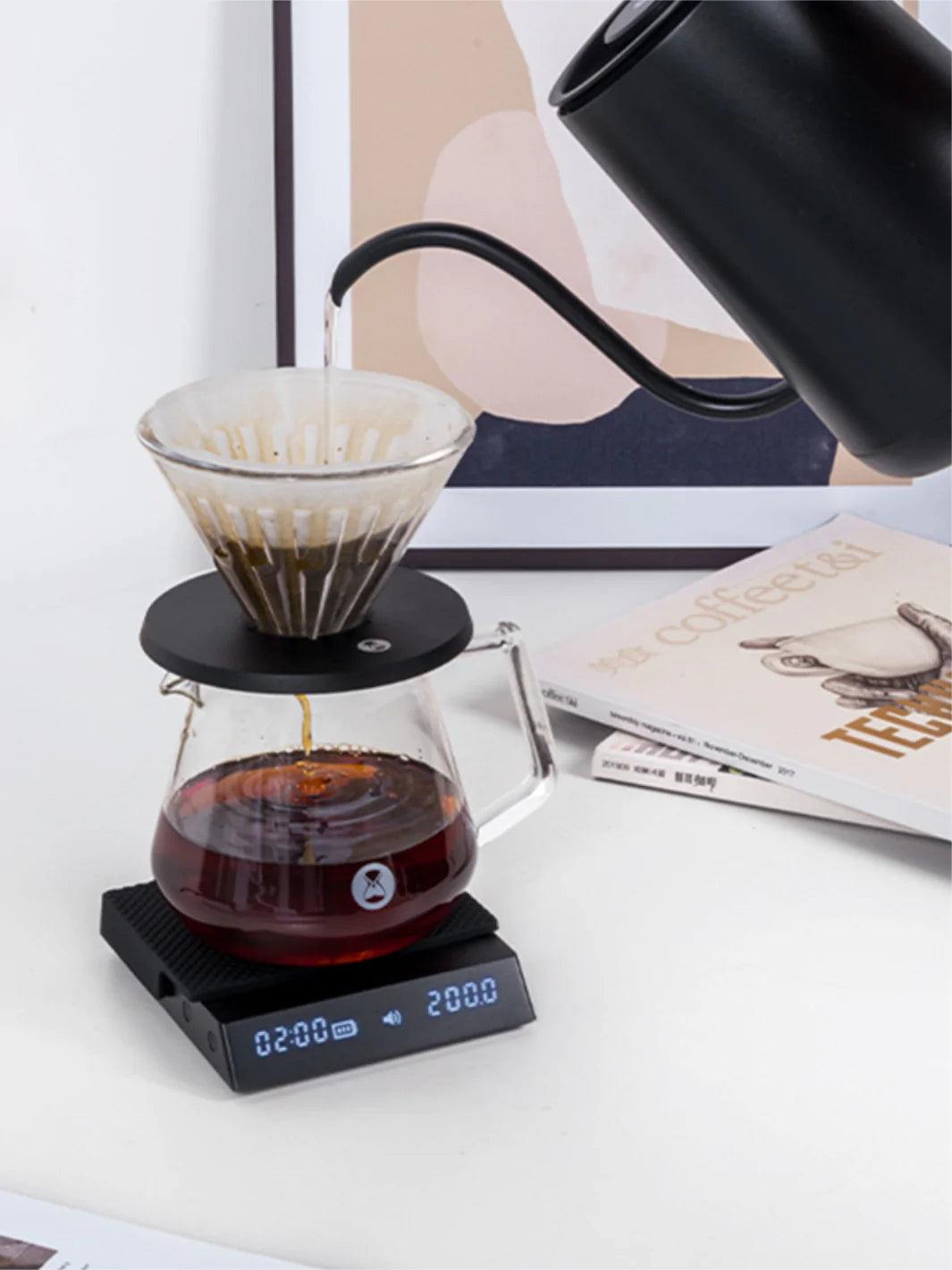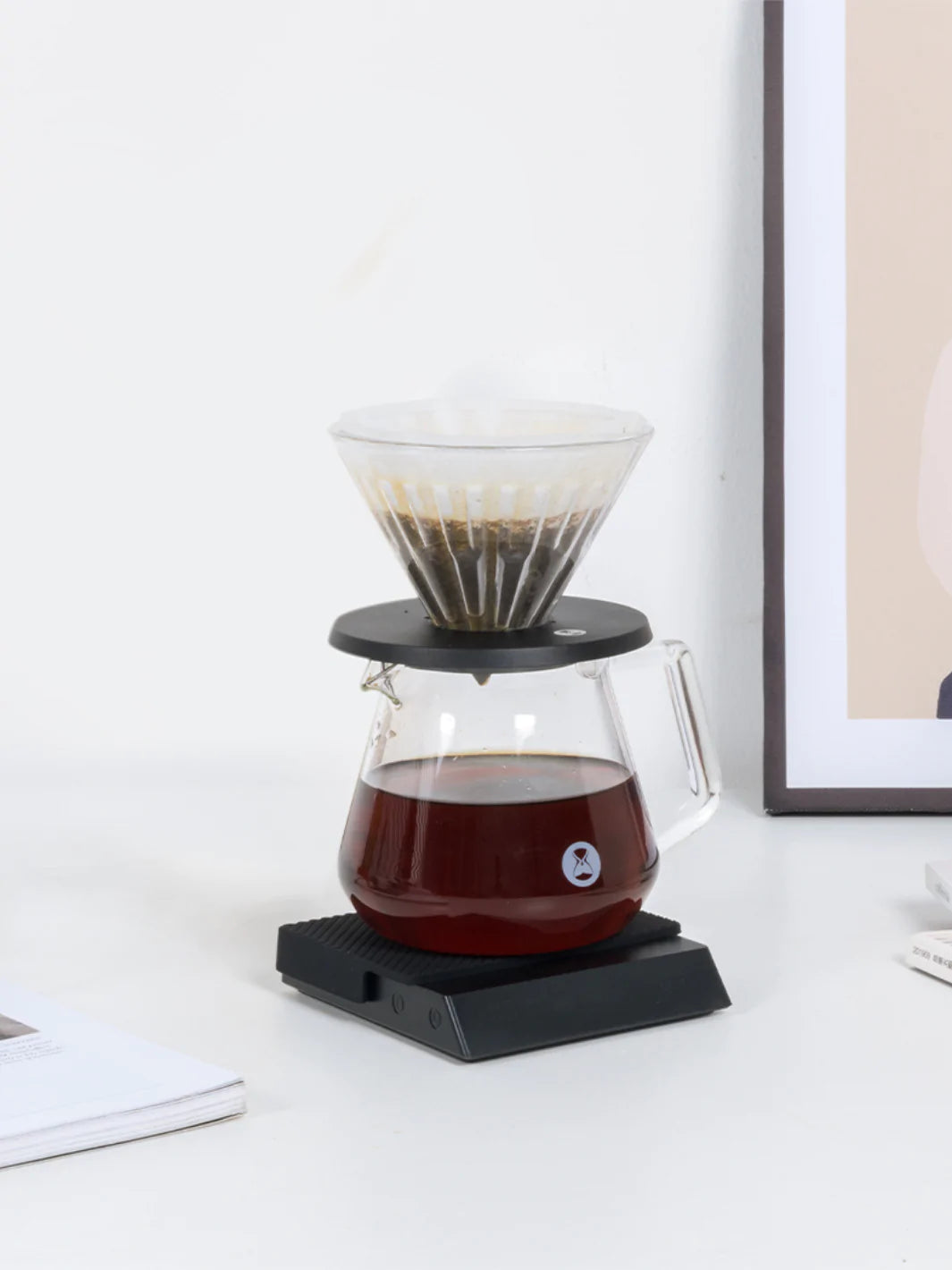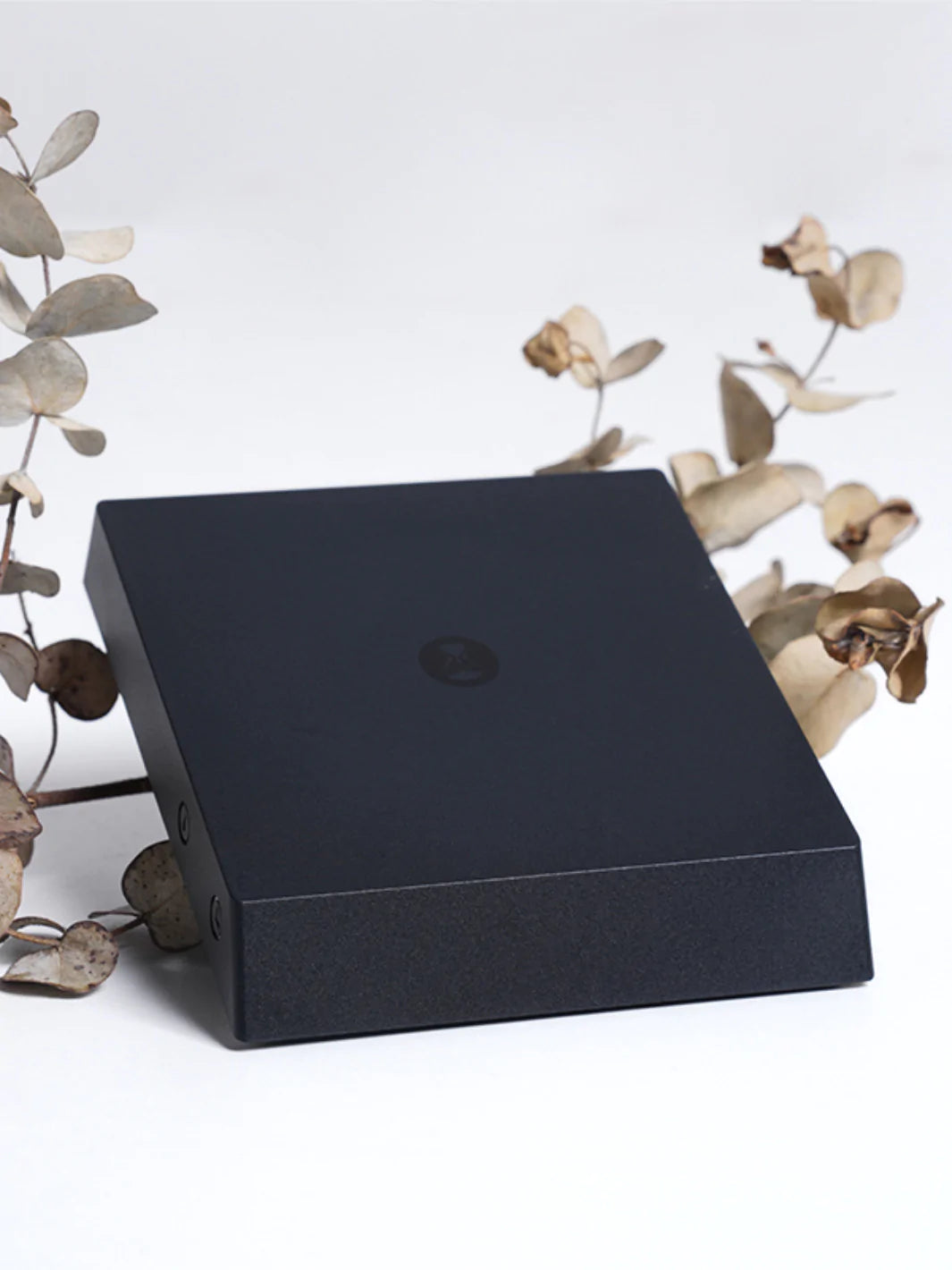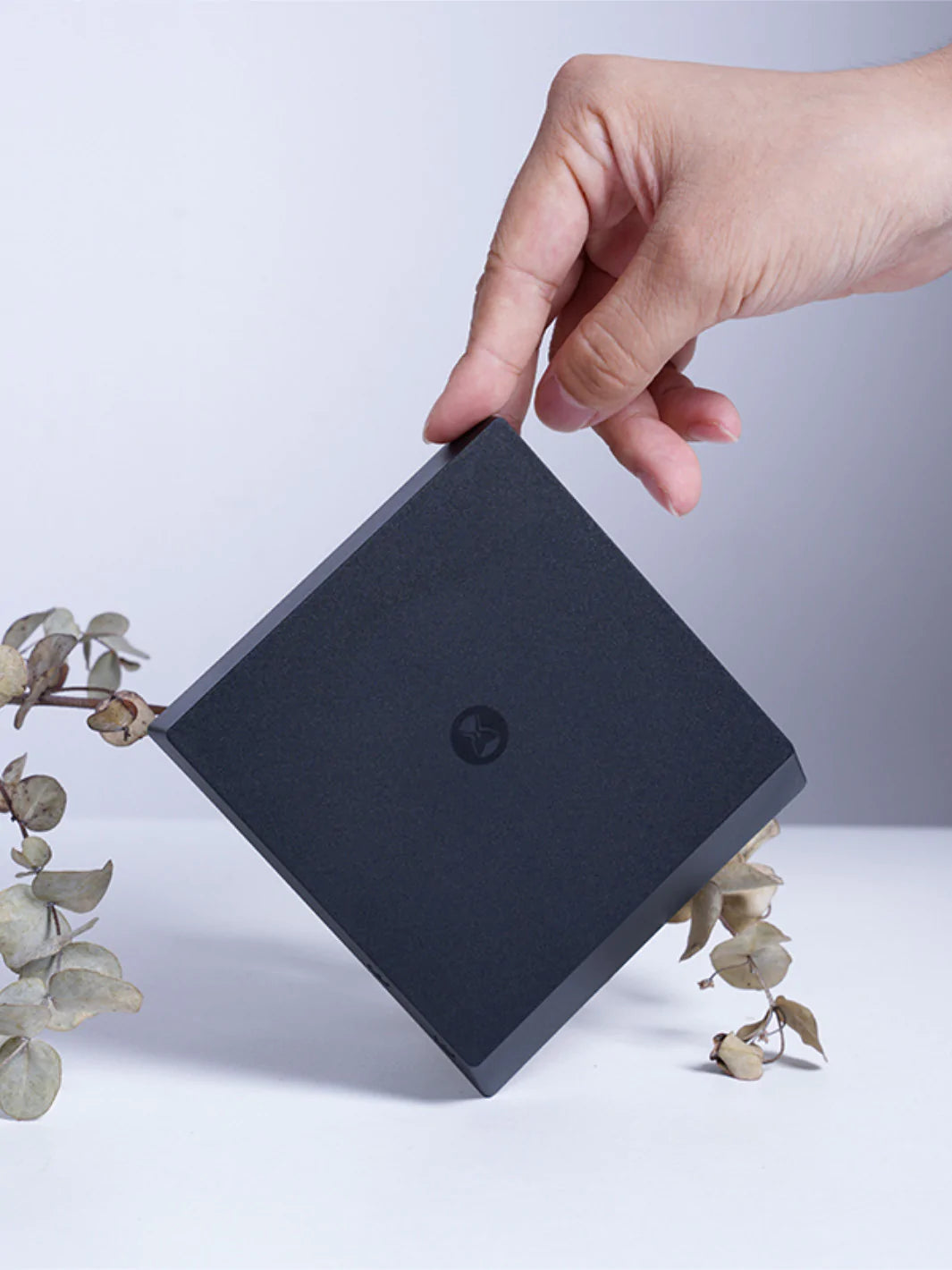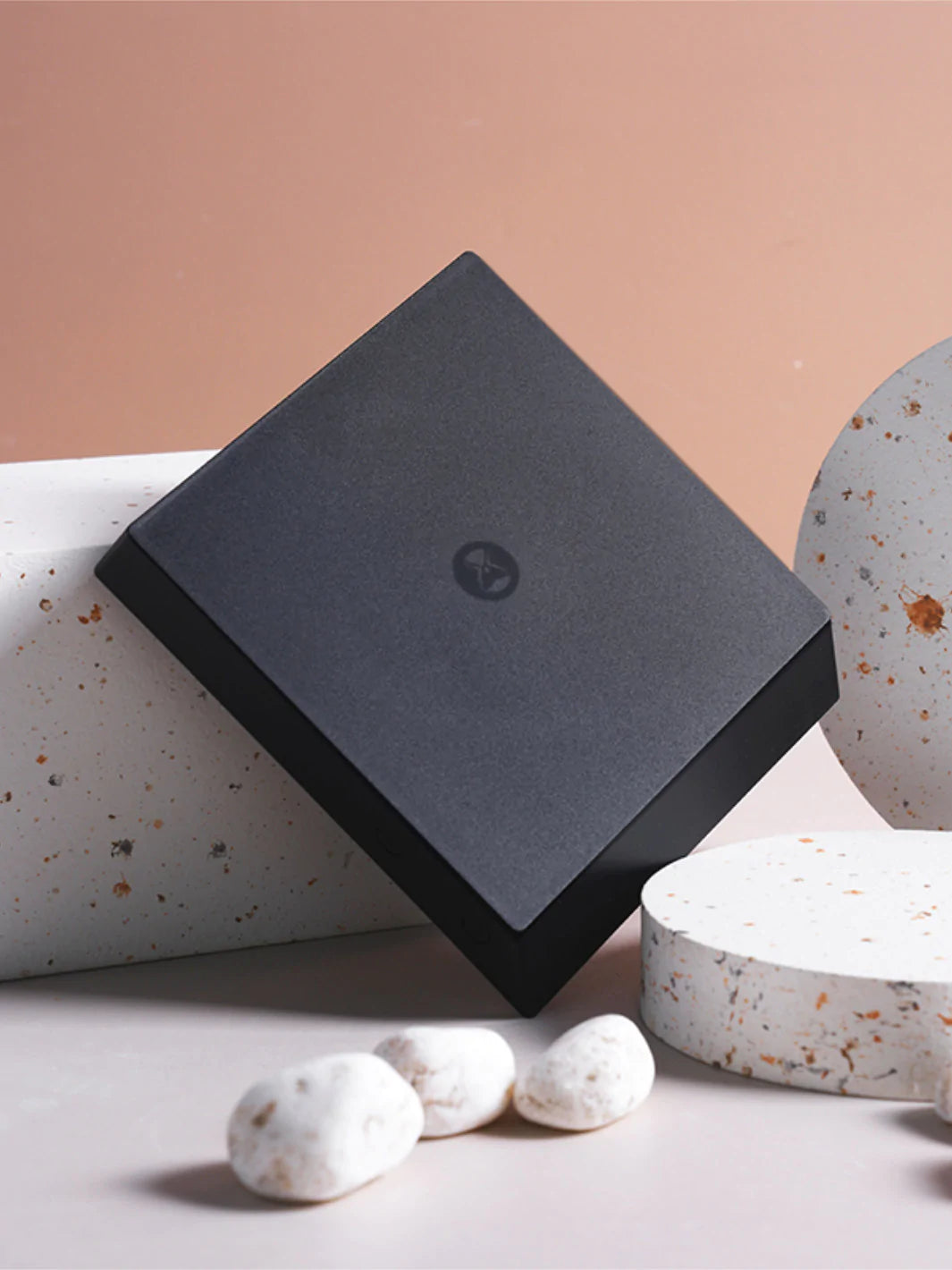 TIMEMORE Black Mirror Nano Coffee Scale
Timemore
Get ready to make barista-level espresso right at home! The Black Mirror Nano scale has all the bells and whistles you need, like auto-taring, auto-timing and flow-rate tracking that will fit on your espresso machine tray. Now's your chance to transform into a coffee master in no time.
Order now and get it on October 3, 2023 !
Free shipping over 75$ !
Customer service by coffee geeks
Returns accepted in 30 days
1 year warranty
See it in action
Are you intrigued about the unique features of this product and interested in seeing it in action? Then, watch this quick video to get a better understanding.
Watch
Description
Specs
Shipping & Returns
The Black Mirror Nano Design
Ever wanted to feel like an alchemist, performing magic tricks with your own personal advanced tech? Now you can! The Black Mirror Nano scale is a tiny wonder featuring auto-taring, auto-timing and flow tracking. It's so light (under 250g!) that it easily fits in any pocket or wizard hat - but don't let its small size deceive you; this magical device has the capacity to detect weights from 0.1g all the way up 2kgs! Plus USB C charging and physical buttons make sure quick & easy usage each time.
Read our full review here!
Responsiveness
When it came to brewing coffee, precision is key! The Timemore Black Mirror Nano coffee scale has proven itself time and time again to be reliable and exact in its measurements. Not only that, but it is impressively responsive; even for slight changes in weight and measurements, the scale is able to pick it up quickly giving an accurate readout.
Can be calibrated
Its advanced weighing technology allows for accuracy and consistency in each brew, and it can be easily calibrated for any desired measurement.
Water resistant
The Timemore Black Mirror scale sets itself apart from others on the market as it features a unique "shell" design where the exposed upper part completely covers the weighing mechanism - making it more water-resistant than most of its competition.
Rechargeable
The Timemore Black Mirror coffee scale is staying ahead of the curve with a USB-C charging port. Faster, more reliable, and capable of powering up in no time--in fact, one full charge can get you up to 7 hours of usage!
Capacity: 2kg - do not exceed maximum weight capacity
Accuracy: 0.1g
Storage: -10°C to 55°C
Surface Temperature Resistance: -10°C to 60°C or -20°C to 100°C with Silicone Pad
USB-C Rechargeable 1600mAh 3.7V Lithium Ion Battery with LED battery indicator
Maximum timer capability: 59:59
Includes: Scale, Silicone Server Pad, USB-C charging cable
Top Surface of Scale is Waterproof, However the USB-C Charging Port is Not - do not allow the scale to submerge in any liquid
Warranty: 1 year Limited
Size: 11.5 x 10 x 2 cm / 4.5 x 4 x 0.8 in
Weight: 230 g / 0.6 lbs
Shipping: Free shipping for orders over 75$ in Canada and USA. Shipping rates calculated at checkout. Cafe Fabrique is not responsible for any applicable import fees. International Orders are shipped at the risk of the buyer - Café Fabrique will not be responsible for lost/damaged items
Returns: Any item you're not completely satisfied with can be returned up to 30 days after you receive it. The cost of the item, minus initial shipping costs will be refunded.
Click here for the complete shipping policy.
Description
Specs
Shipping & Returns