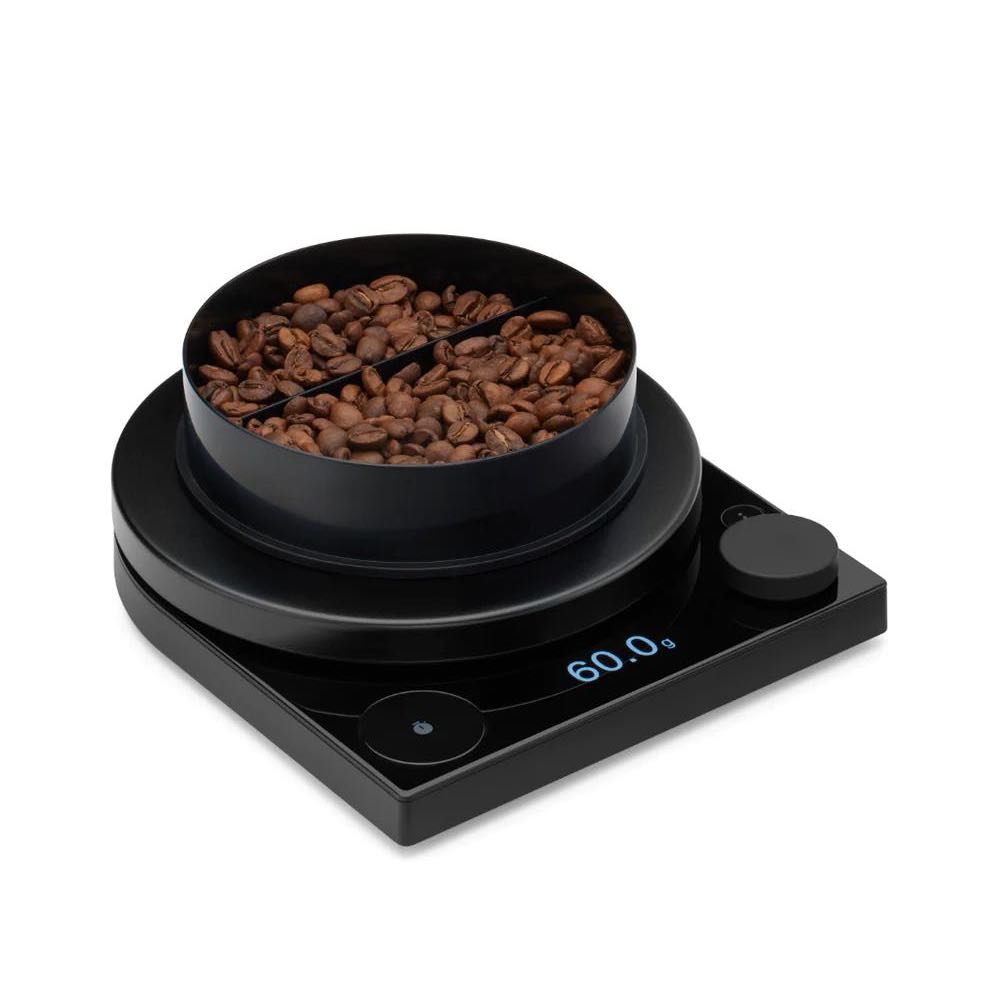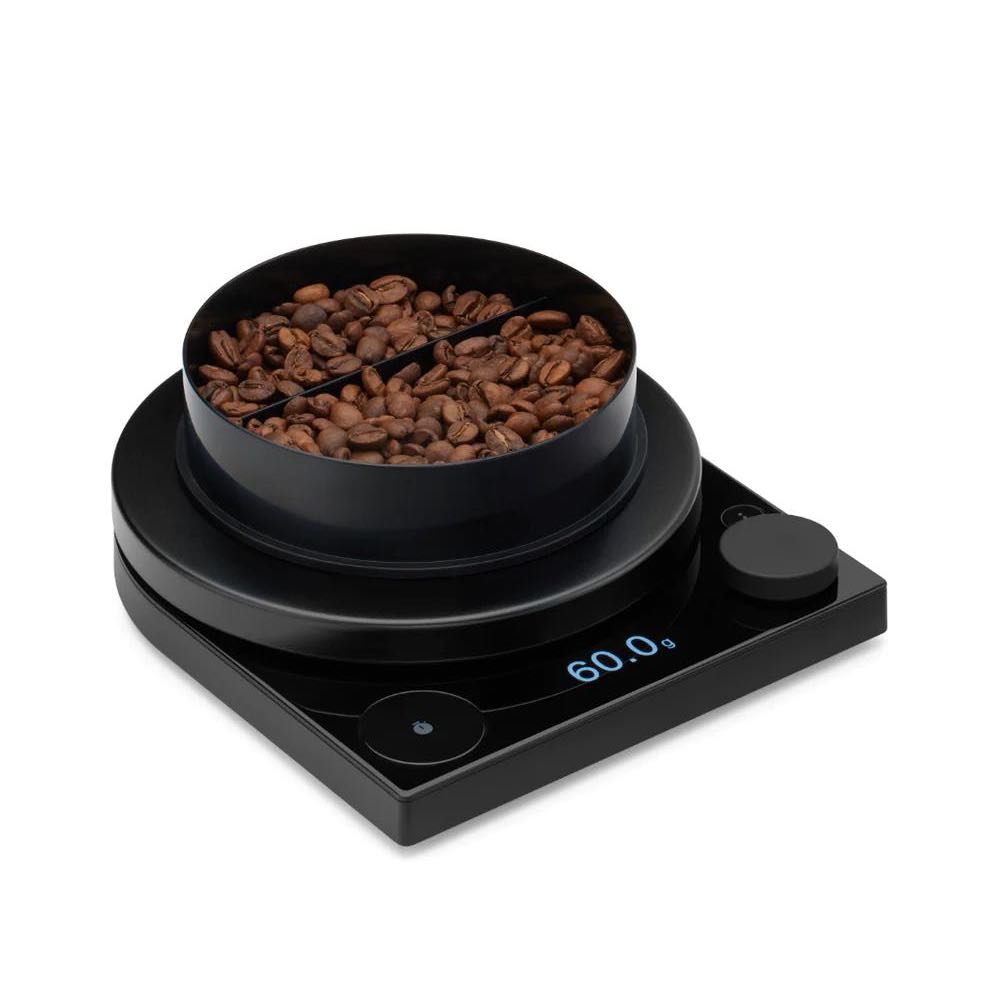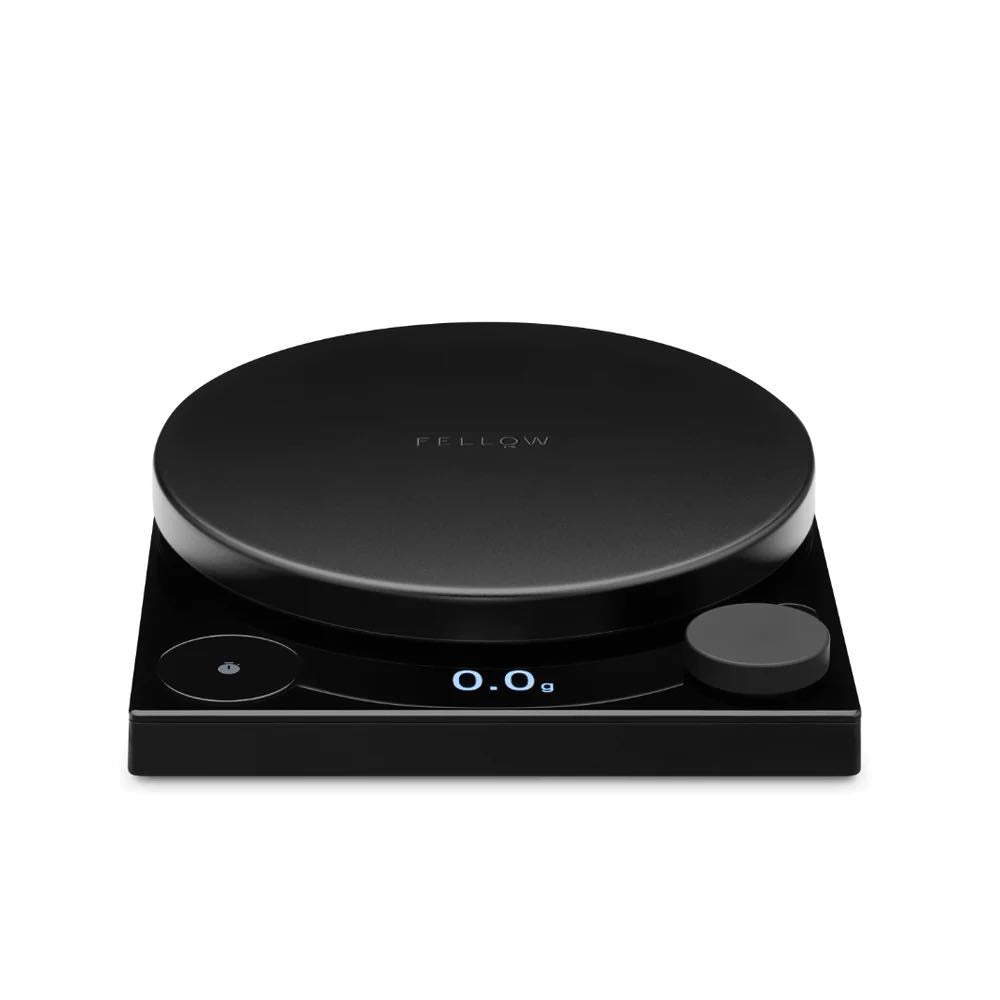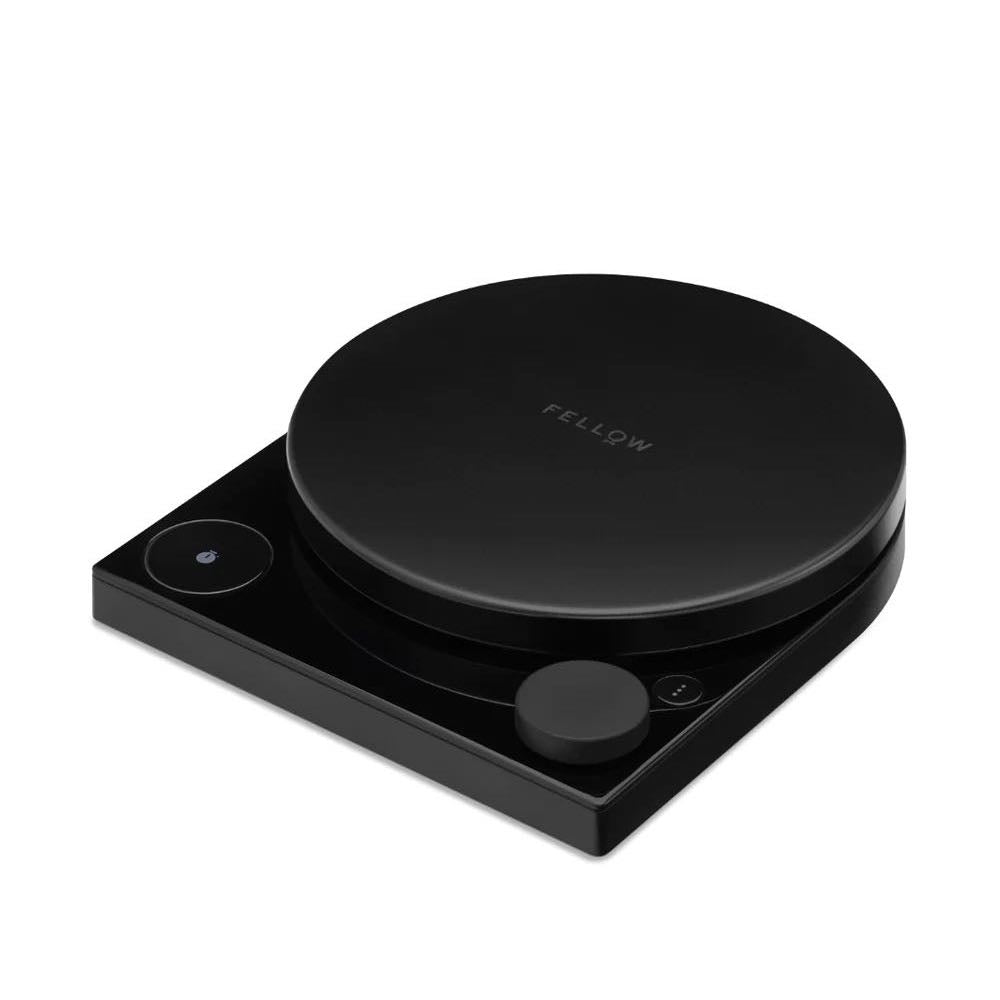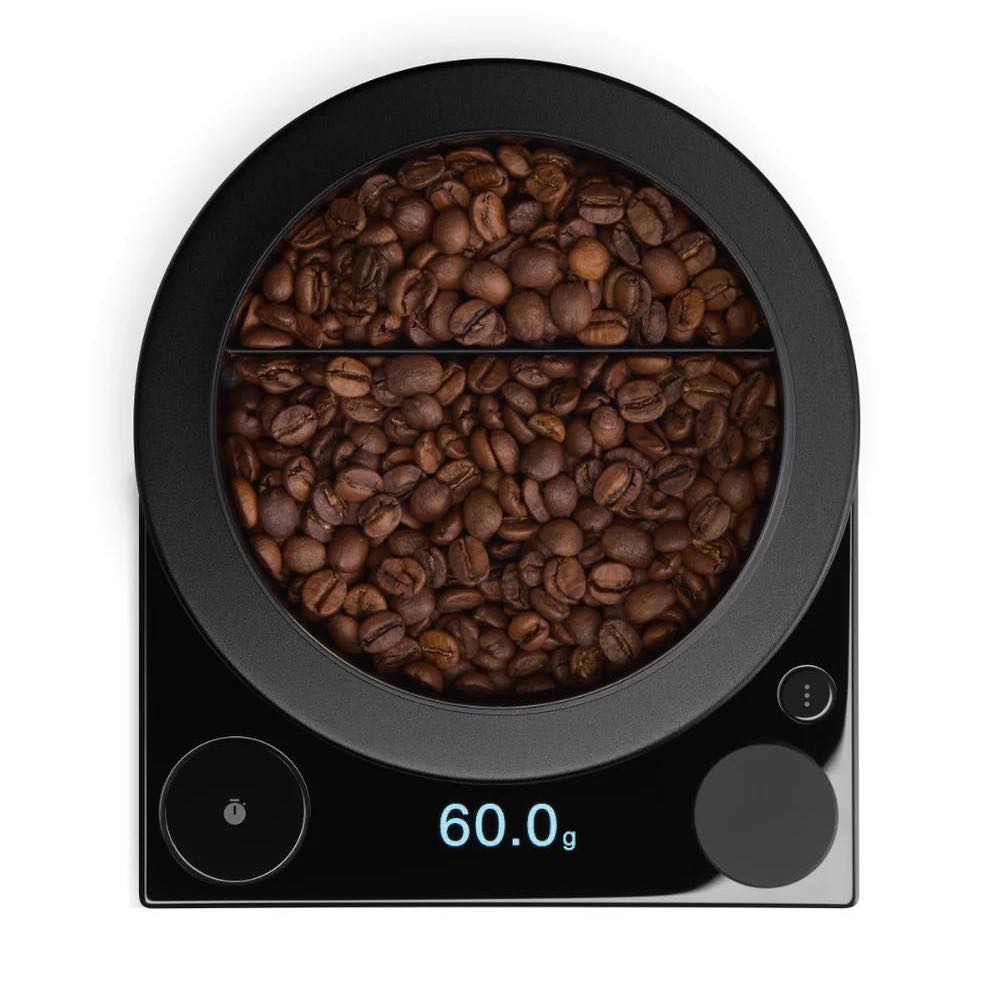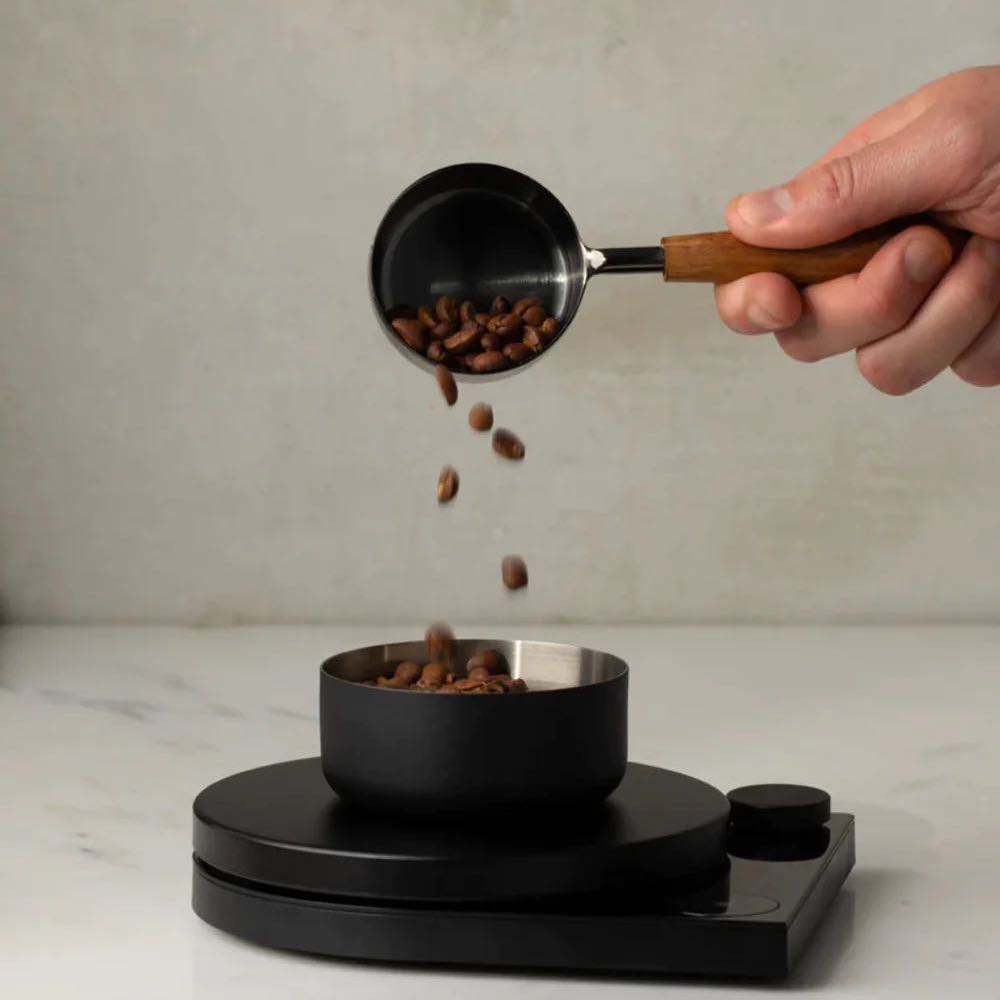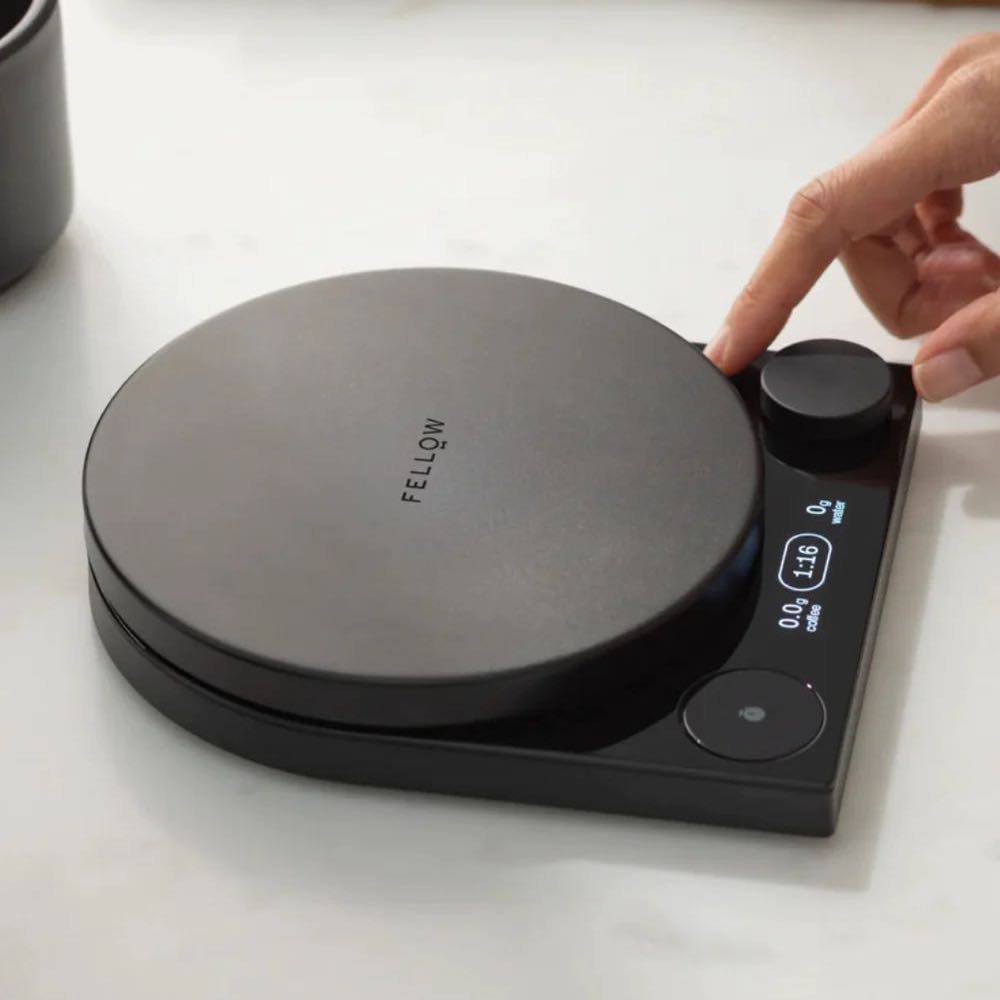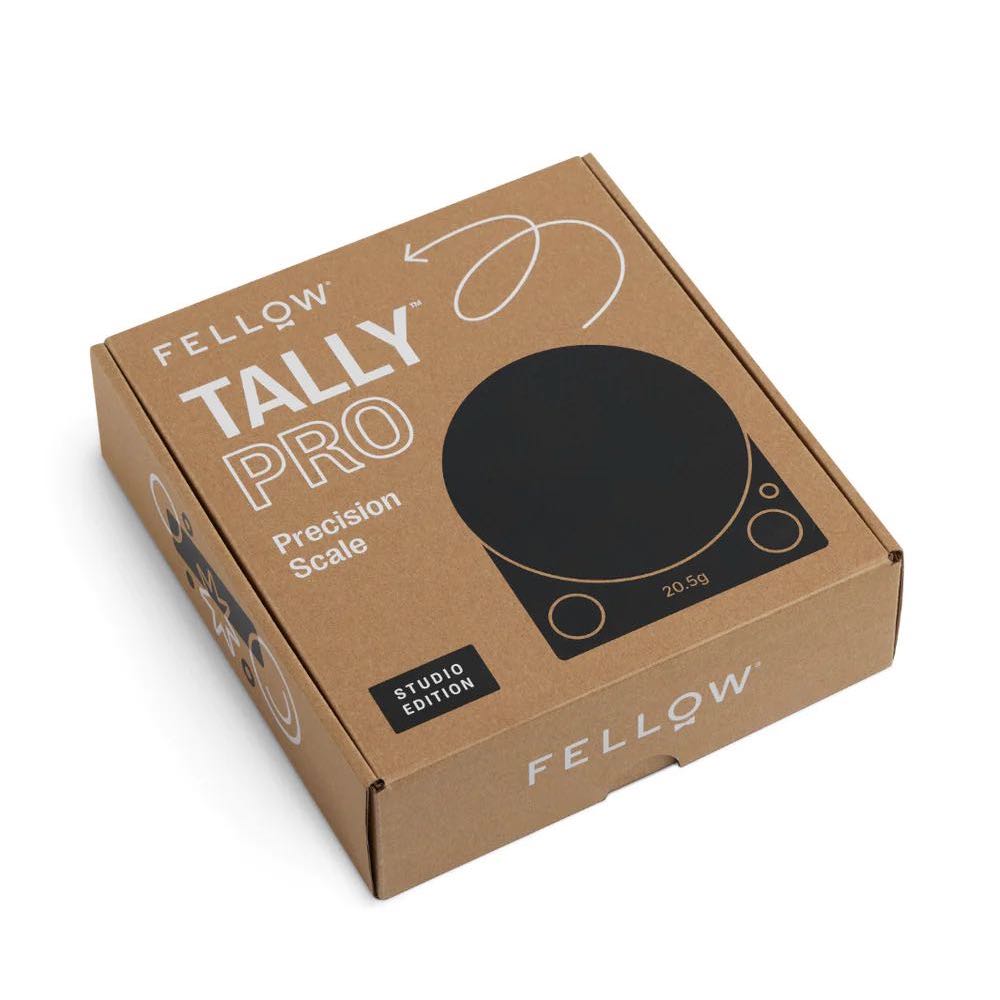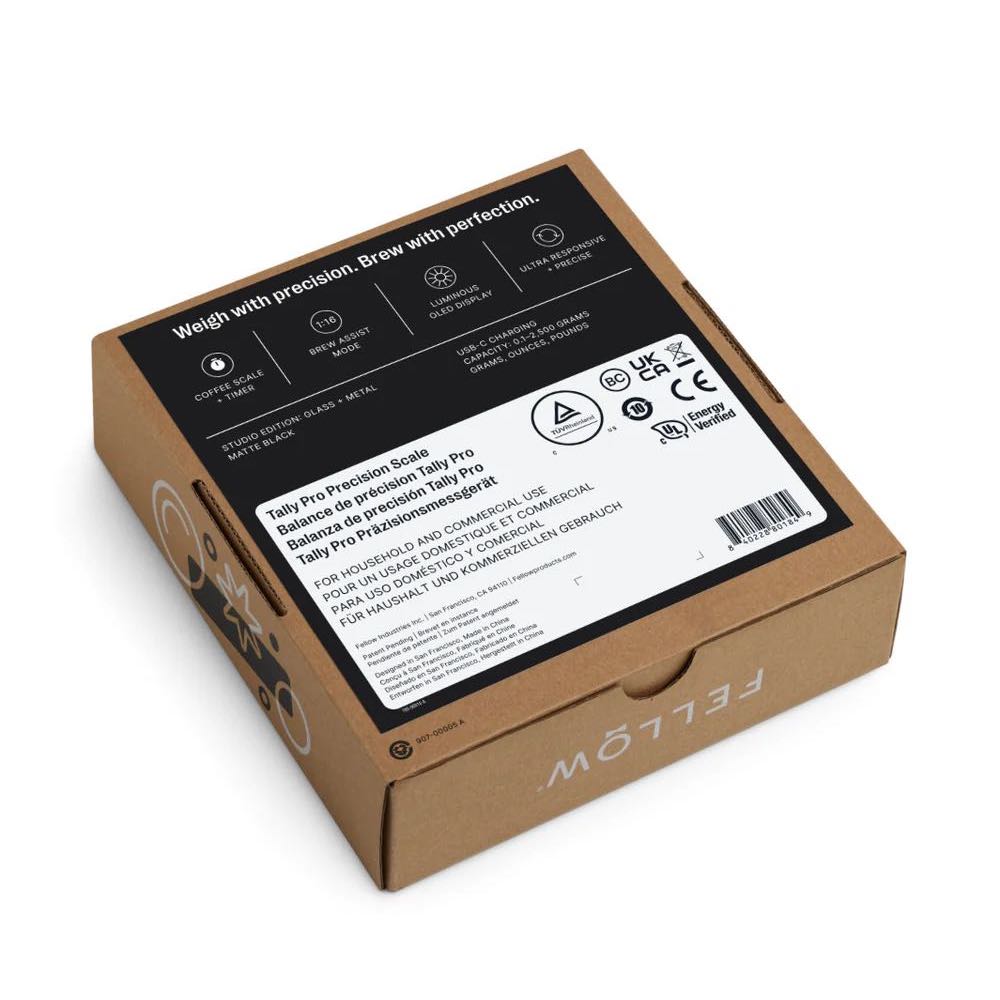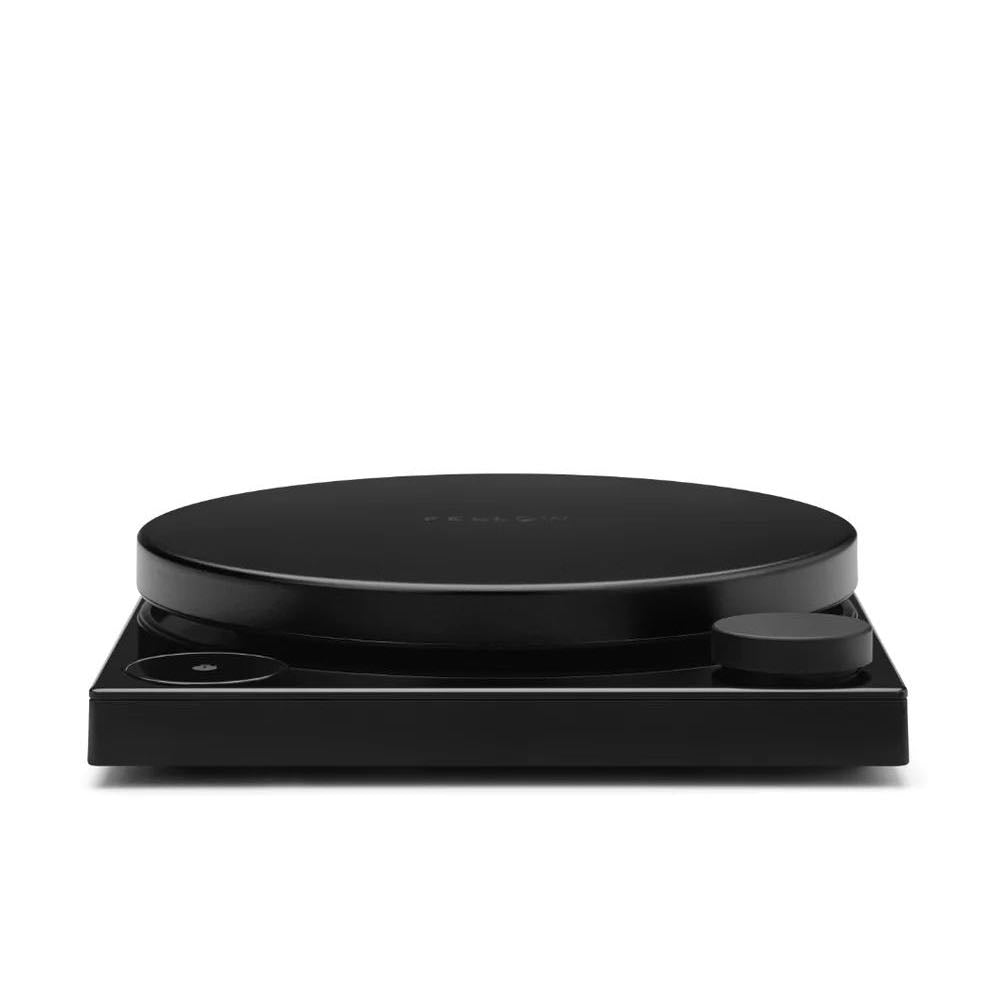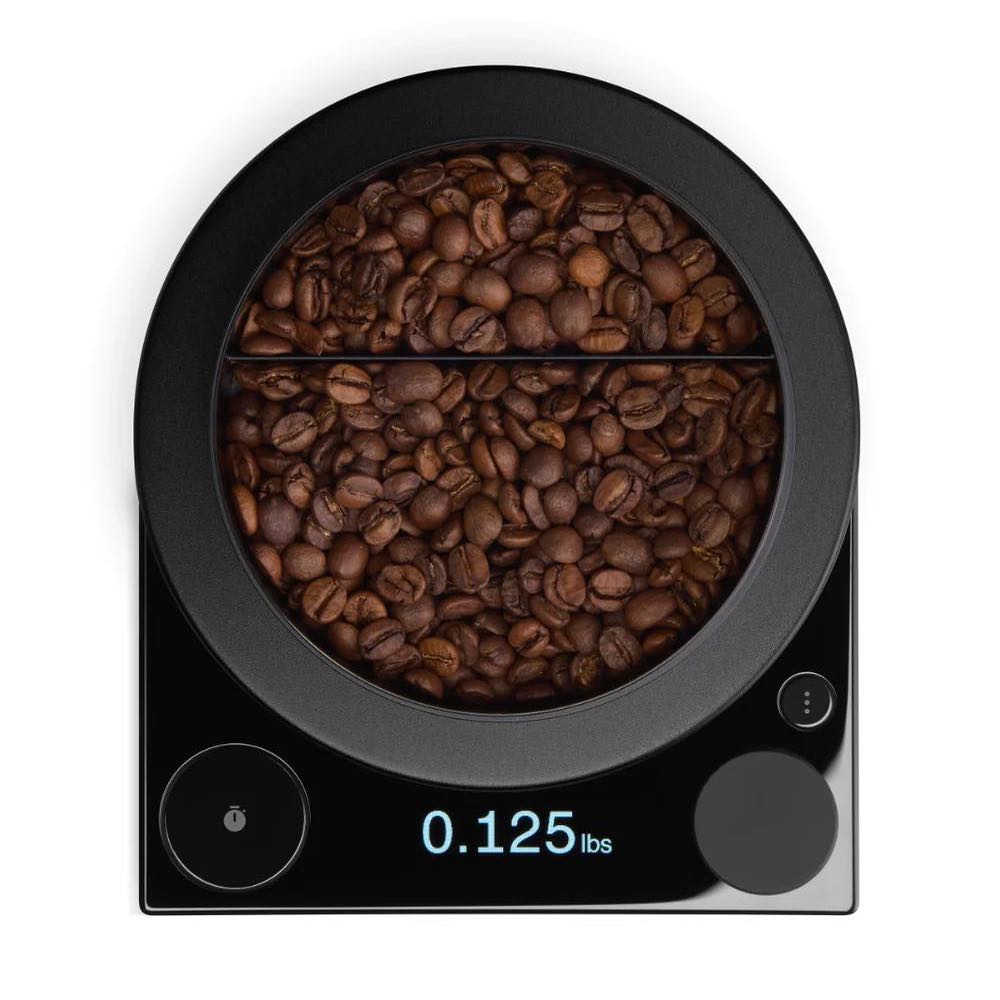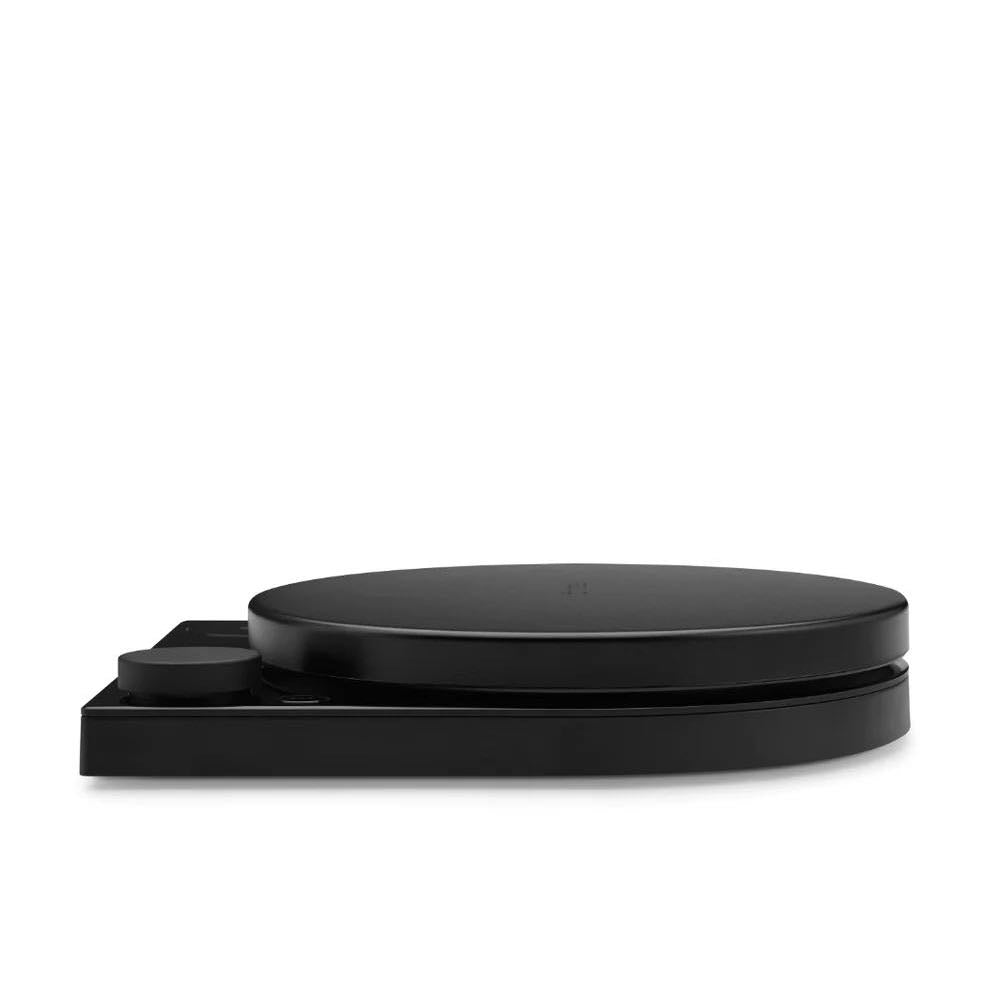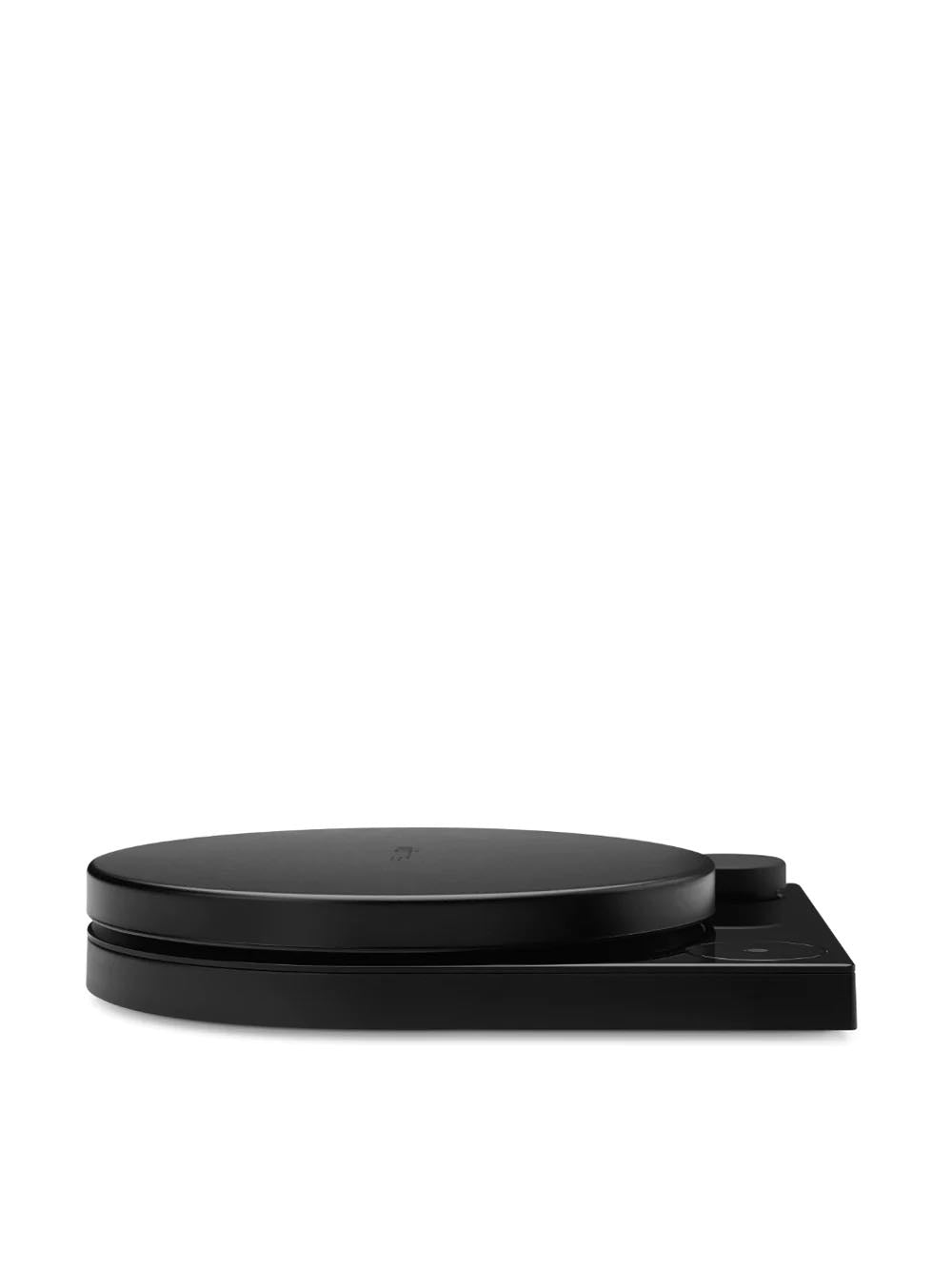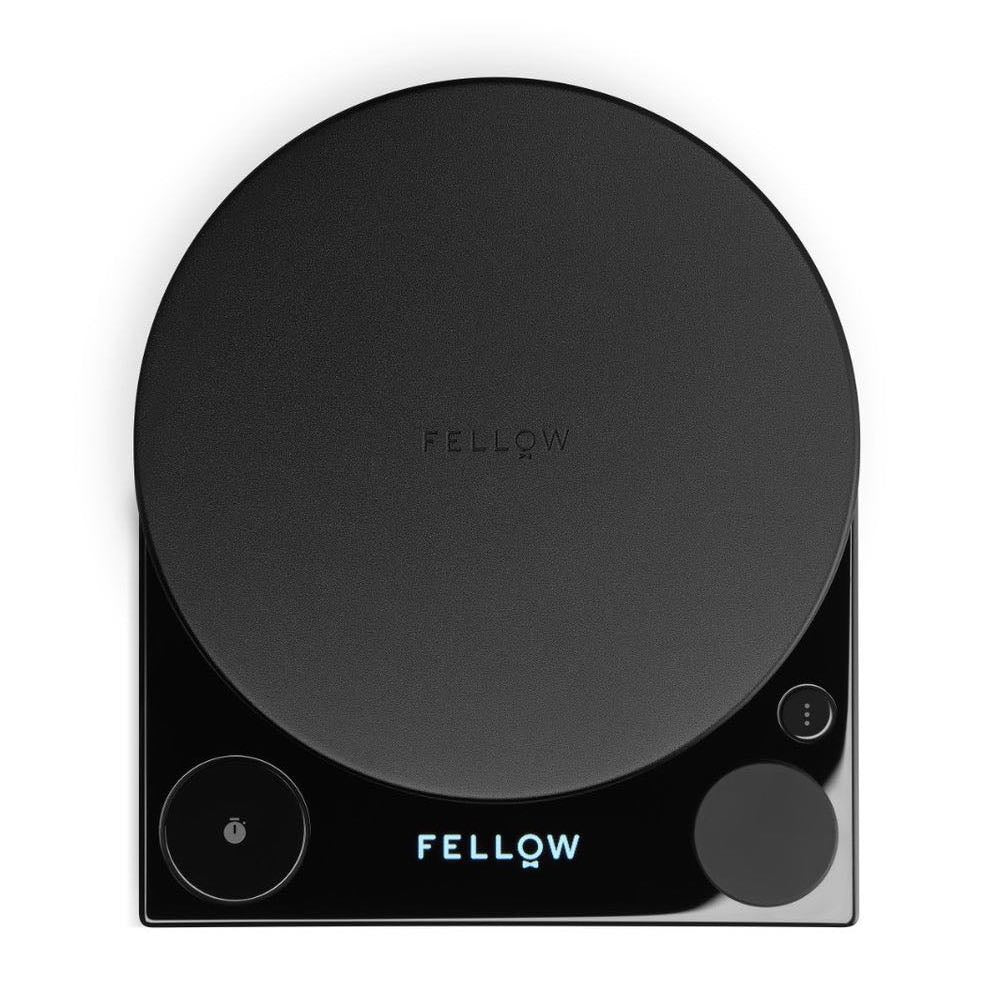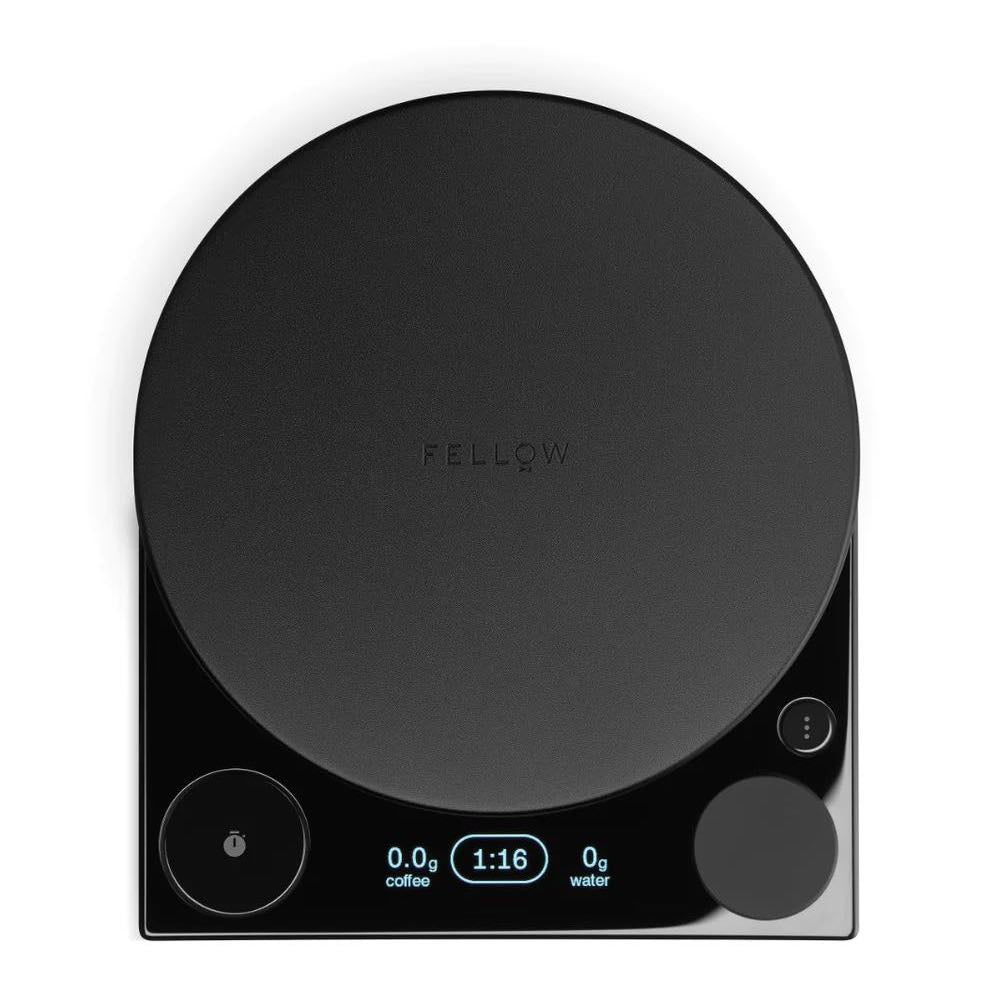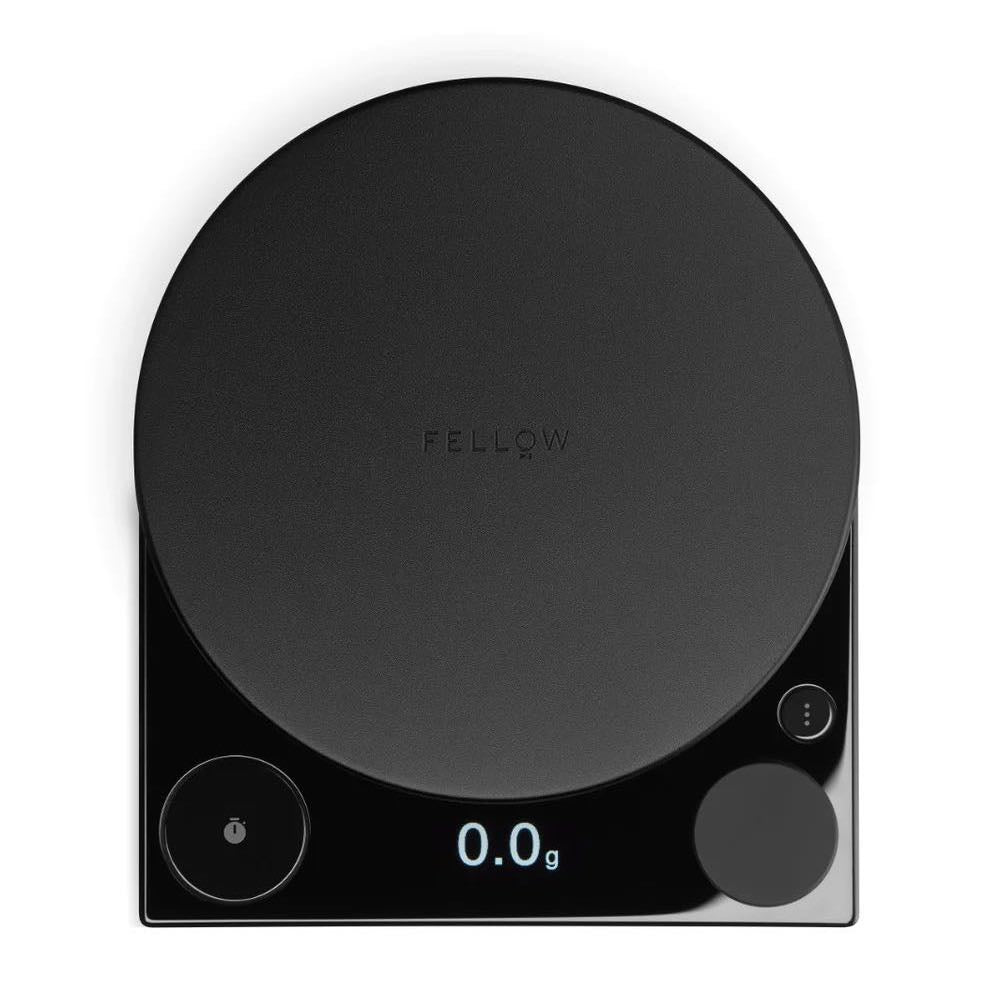 Fellow Tally Pro - Precision Scale (Studio Edition)
Fellow
Fellow's Tally is a coffee scale revolutionizing pour-over brewing with its three seamless modes: Brew Assist, Timer, and Weight. It pairs exceptional accuracy with a clear OLED display, tactile controls, and a durable, easy-clean design, transforming your coffee-making experience.
Order now and get it on October 1, 2023 !
Free shipping over 75$ !
Customer service by coffee geeks
Returns accepted in 30 days
1 year warranty
See it in action
Are you intrigued about the unique features of this product and interested in seeing it in action? Then, watch this quick video to get a better understanding.
Watch
Description
Specs
Shipping & Returns
Fellow Tally Pro Overview
A new precision scale
Fellow introduces Tally, the ultimate coffee scale, with a meticulous design for unmatched precision. It features three brewing modes for consistently perfect pour-overs. Instant ratio calculations and exceptional accuracy are presented on a crisp OLED display.
Loaded with brewing features
Experiment and refine your recipes easily, elevating your pour-over to professional standards. Its unique Brew Assist™ Mode provides instant calculations, and there's no need for a separate calculator. Timer Mode is ideal for experienced brewers, displaying timer and weight simultaneously. For diverse usage, choose Weight Mode
Durable scale design
The OLED display is bright, clear, and coupled with tangible metal controls. With precision to a tenth of a gram and quick stabilization, Tally is exceptionally responsive. Plus, it's built for longevity, with a removable weigh pan ensuring it's easy to clean.
Features
Brew Assist™ Mode
A first of its kind feature. Brew Assist™ Mode provides instant ratio calculations and keeps you on track throughout the pourover process. Put away the calculator.
Timer Mode
For experienced brewers, Timer Mode shows a side-by-side timer and weight in grams so you can perfect your pour-over with minimal distractions.
Weight Mode
To weigh small goods beyond coffee, use the versatile Weight Mode to easily measure in grams, ounces, pounds, and milliliters of water.
Luminous OLED Display and Tactile Controls
No silicone mat, no touchscreen. Tally's luminous OLED screen and satisfying metal touchpoints are on a different scale. Whether in bright sunlight or a dim room, the stunningly clear OLED screen is easily readable so you're never in the dark.
Ultra Responsive and Precise
Accurate to the tenth of a gram and highly responsive to quick weight stabilizing, Tally is as fast and precise as you can get.
Made To Measure, Mess-Free
With a long battery life, durable premium design, and a removable weigh pan for easy cleaning, Tally goes the distance.
Dimensions (LxWxH): 177mm x 150mm x 33mm (7inx 5.9inx 1.3in)
Weight: 553.5g (1.22lbs)
Max Capacity: 2500g (5.5lbs)
Materials: Silicon, glass, stainless steel, anodized aluminum, plastic
Units: g, oz, lbs, ml
Repeatability: 0.1g
Electrical: 5 V, 1 A, USB-C compatible, Lithium ion rechargeable battery
Cord Length: 1000mm (39.4in)
Shipping: Free shipping for orders over 75$ in Canada and USA. Shipping rates calculated at checkout. Cafe Fabrique is not responsible for any applicable import fees. International Orders are shipped at the risk of the buyer - Café Fabrique will not be responsible for lost/damaged items
Returns: Any item you're not completely satisfied with can be returned up to 30 days after you receive it. The cost of the item, minus initial shipping costs will be refunded.
Click here for the complete shipping policy.
Description
Specs
Shipping & Returns