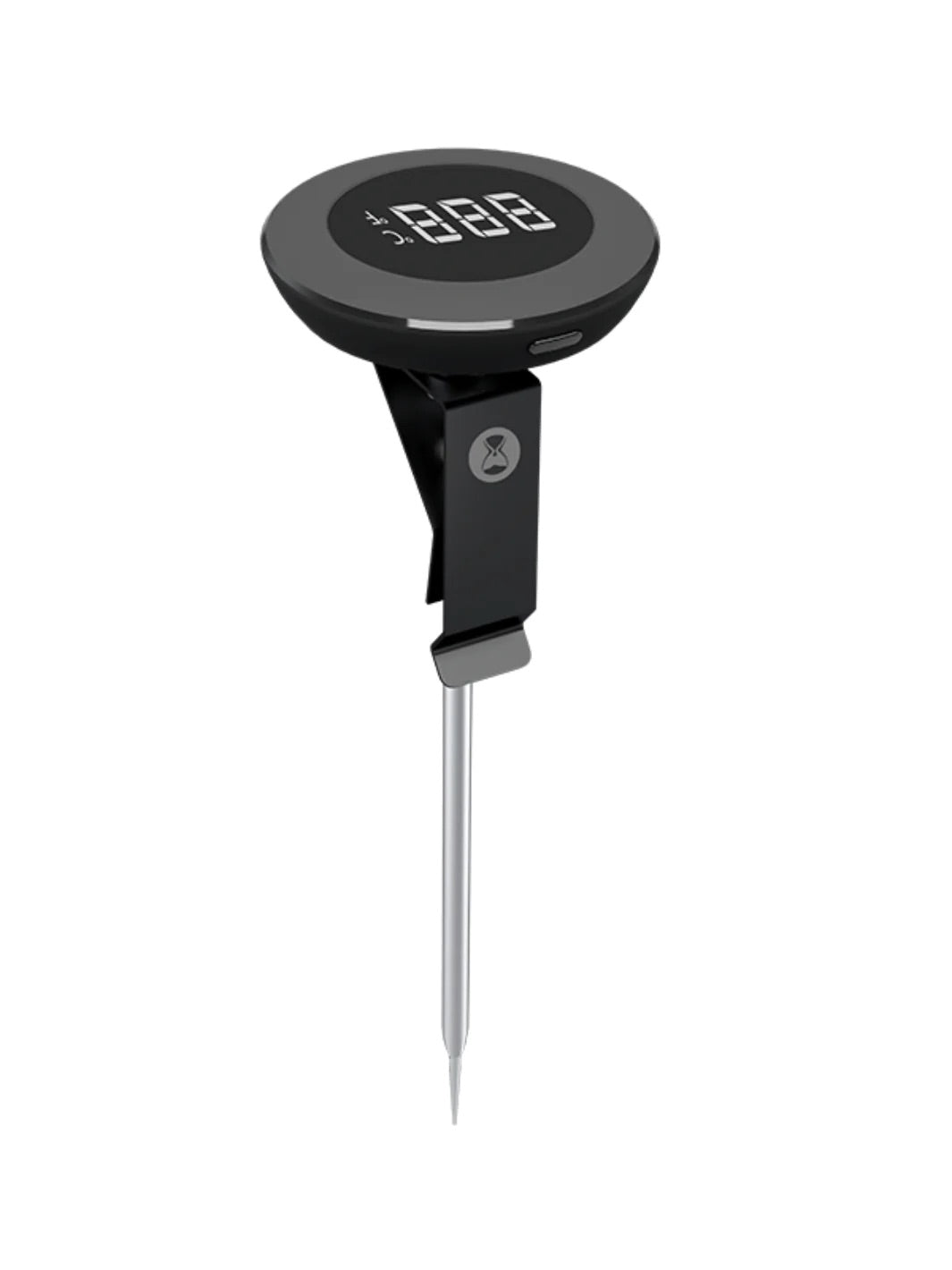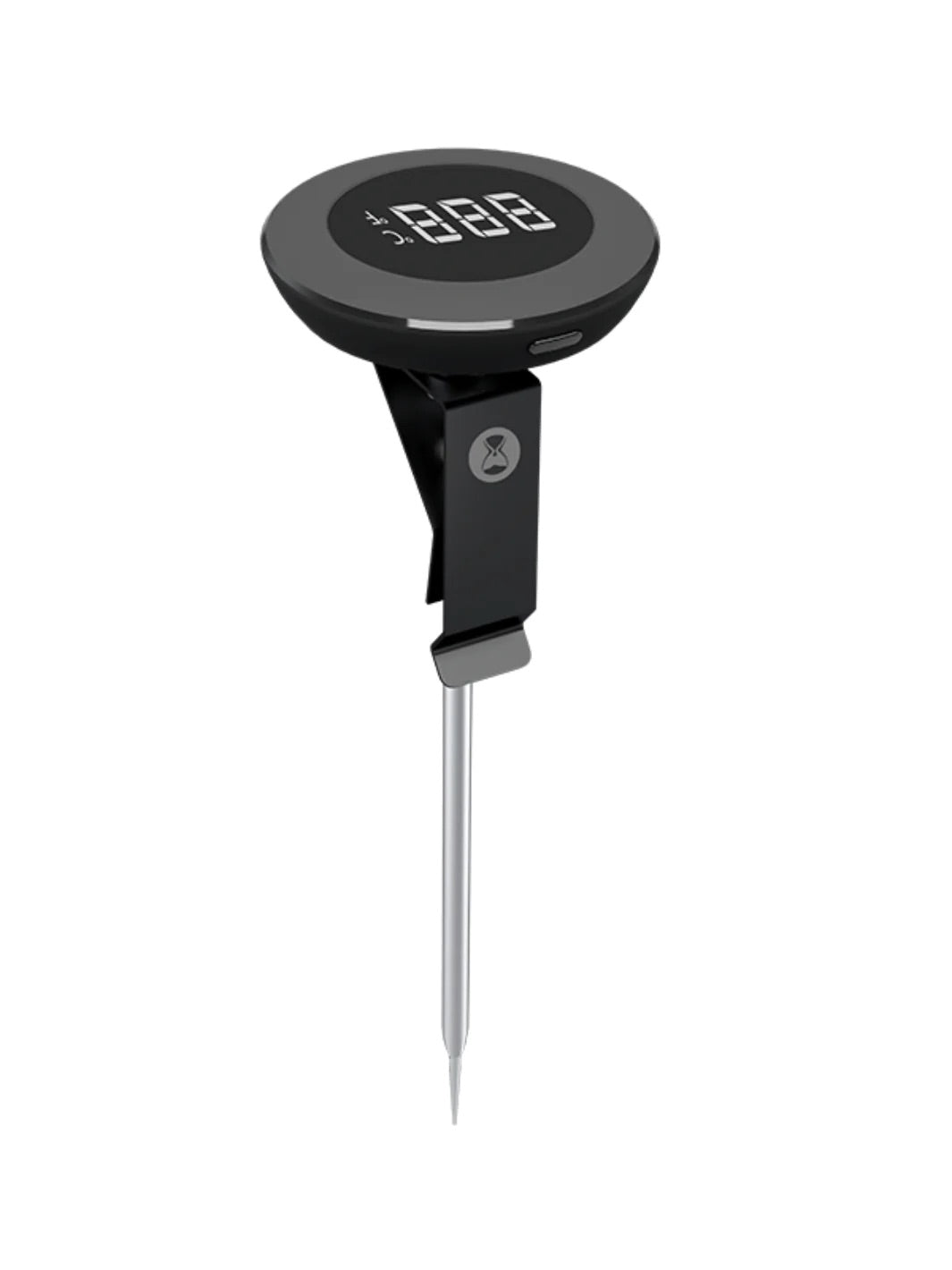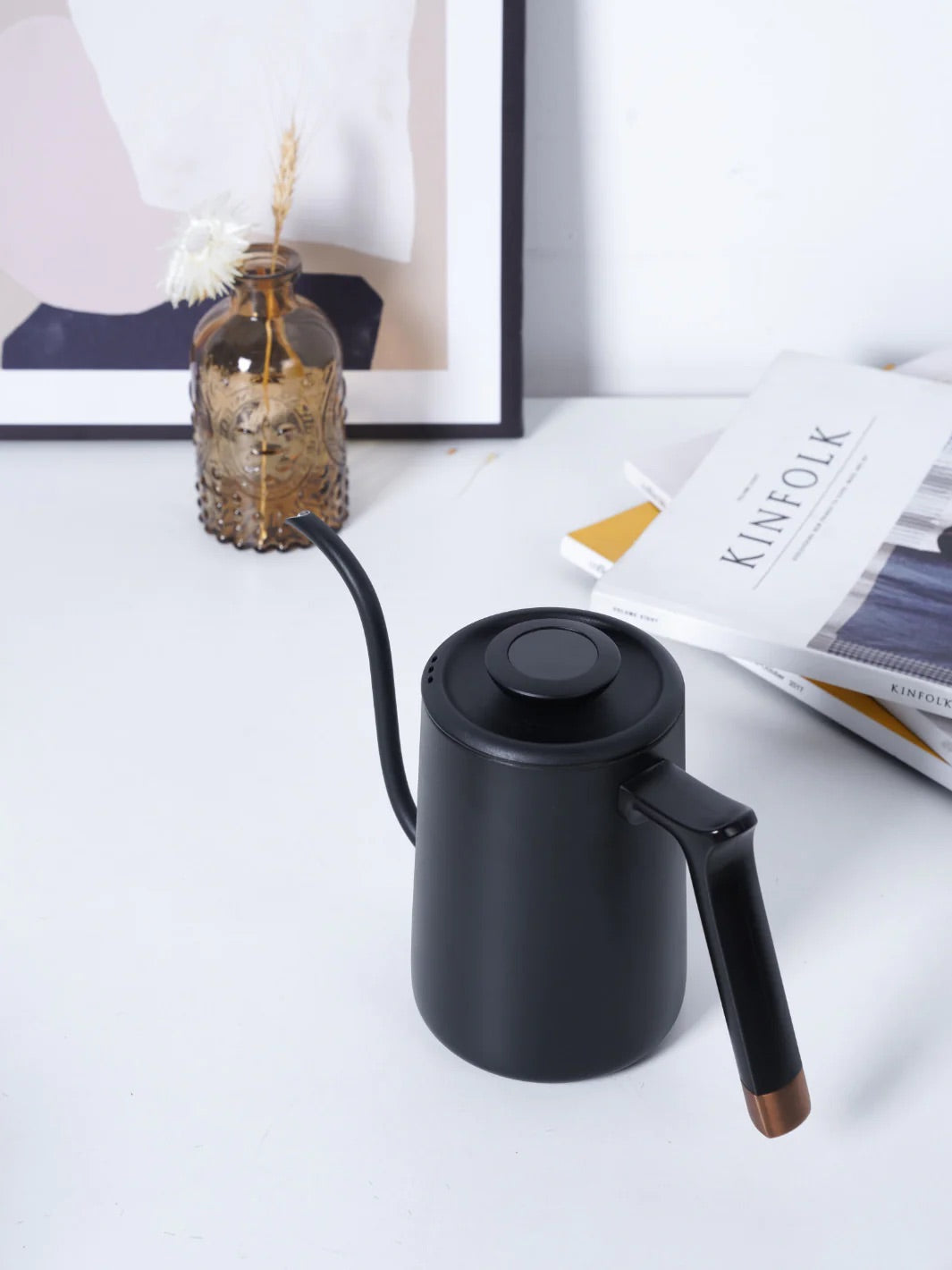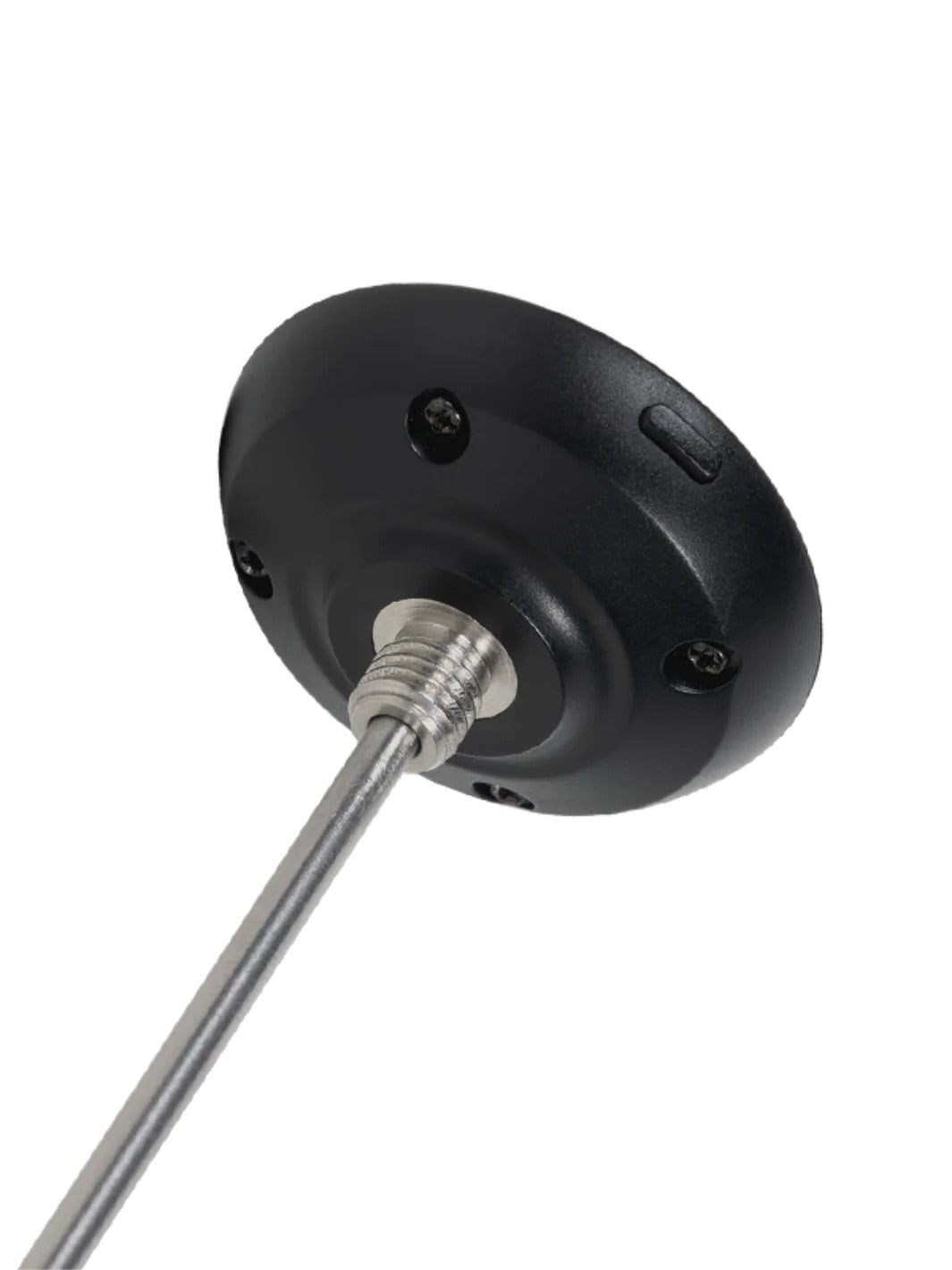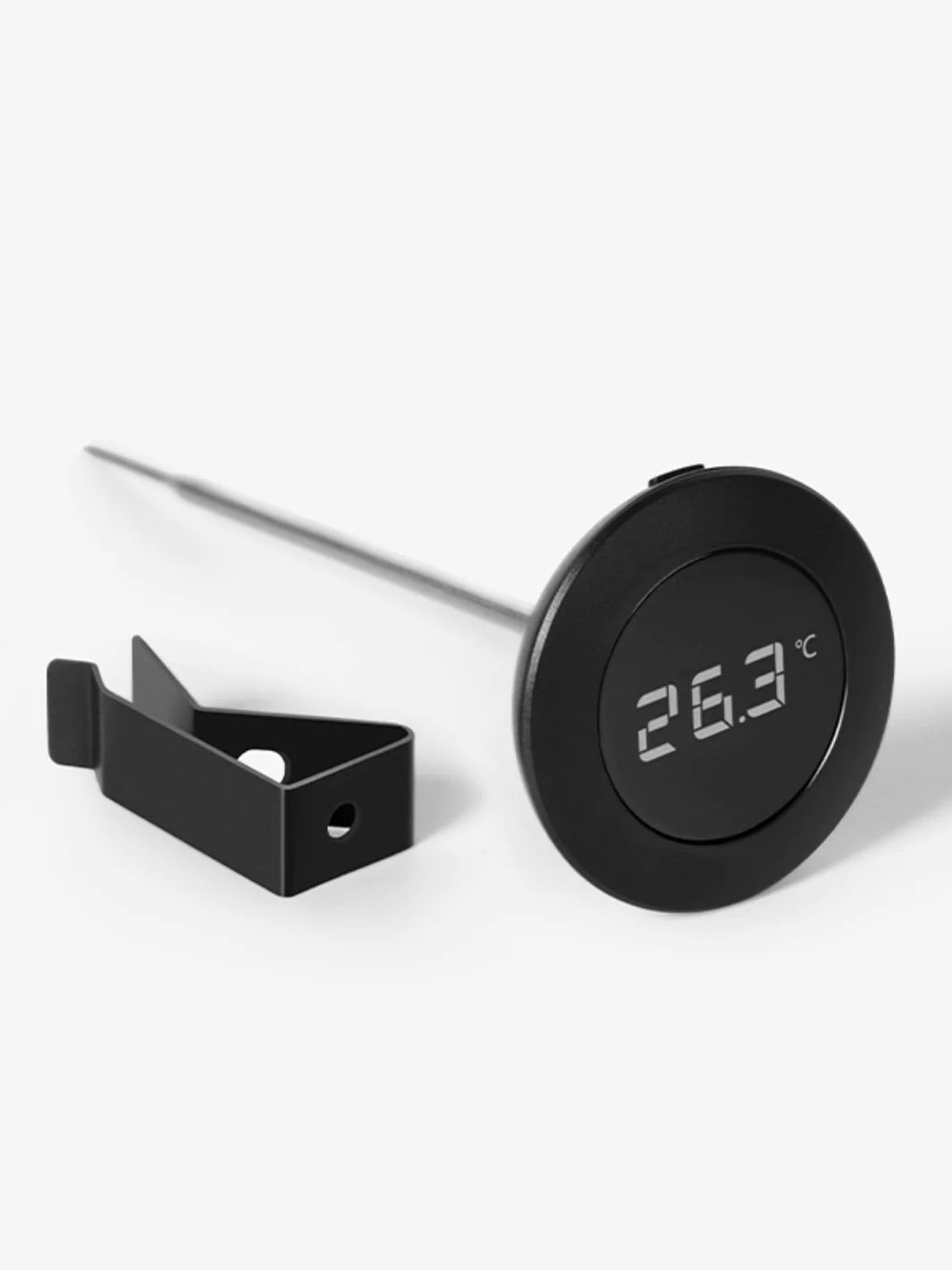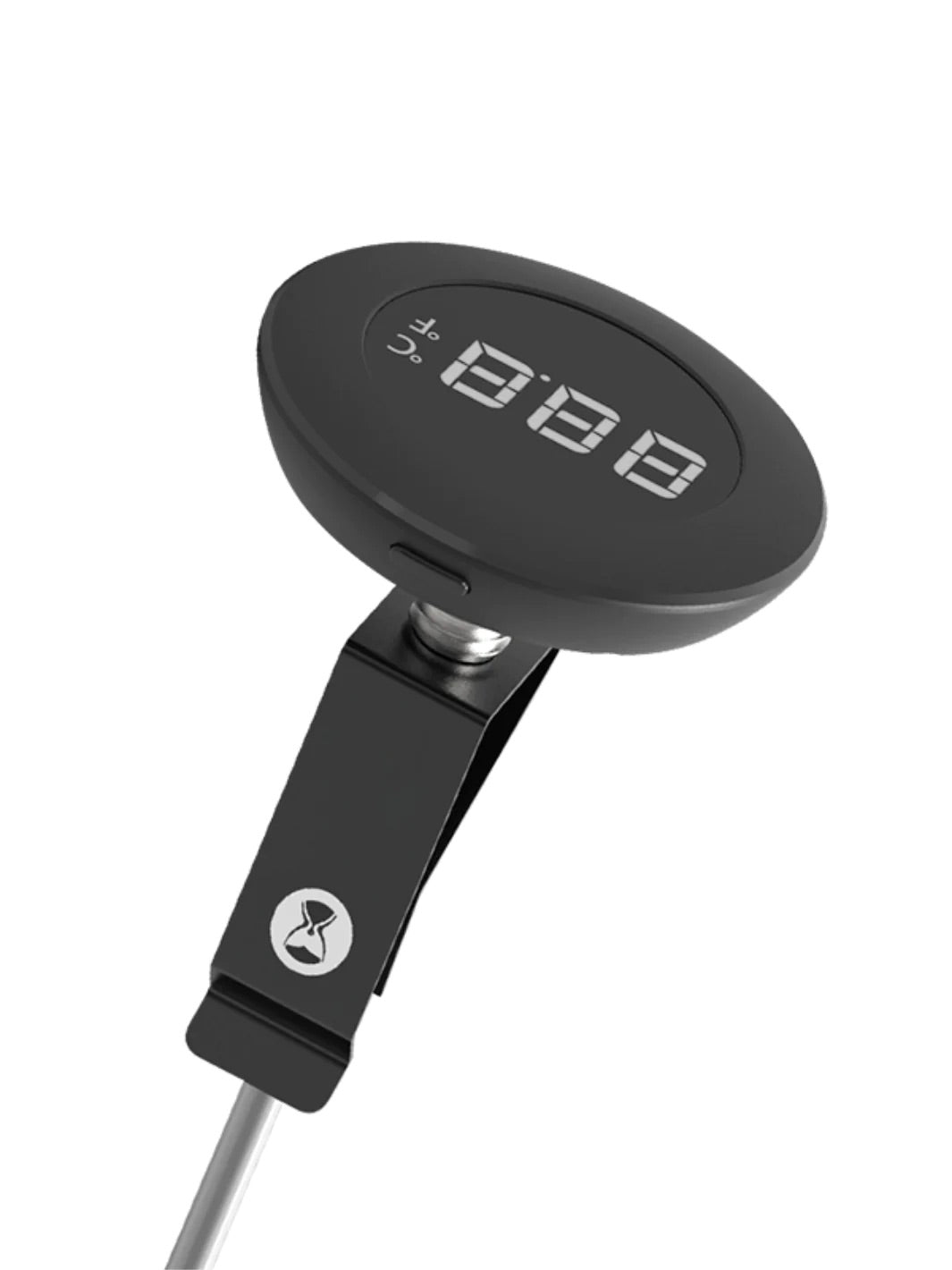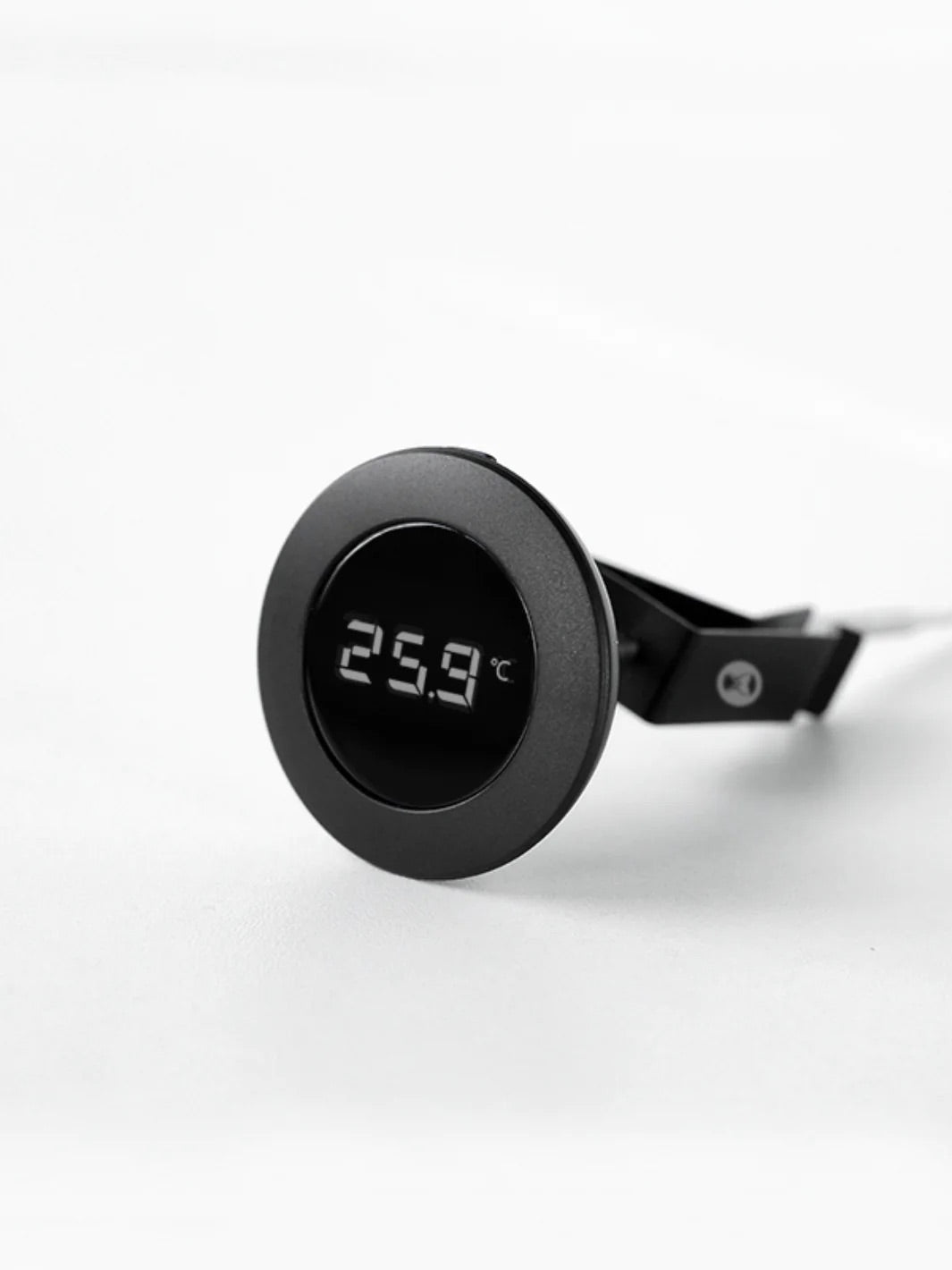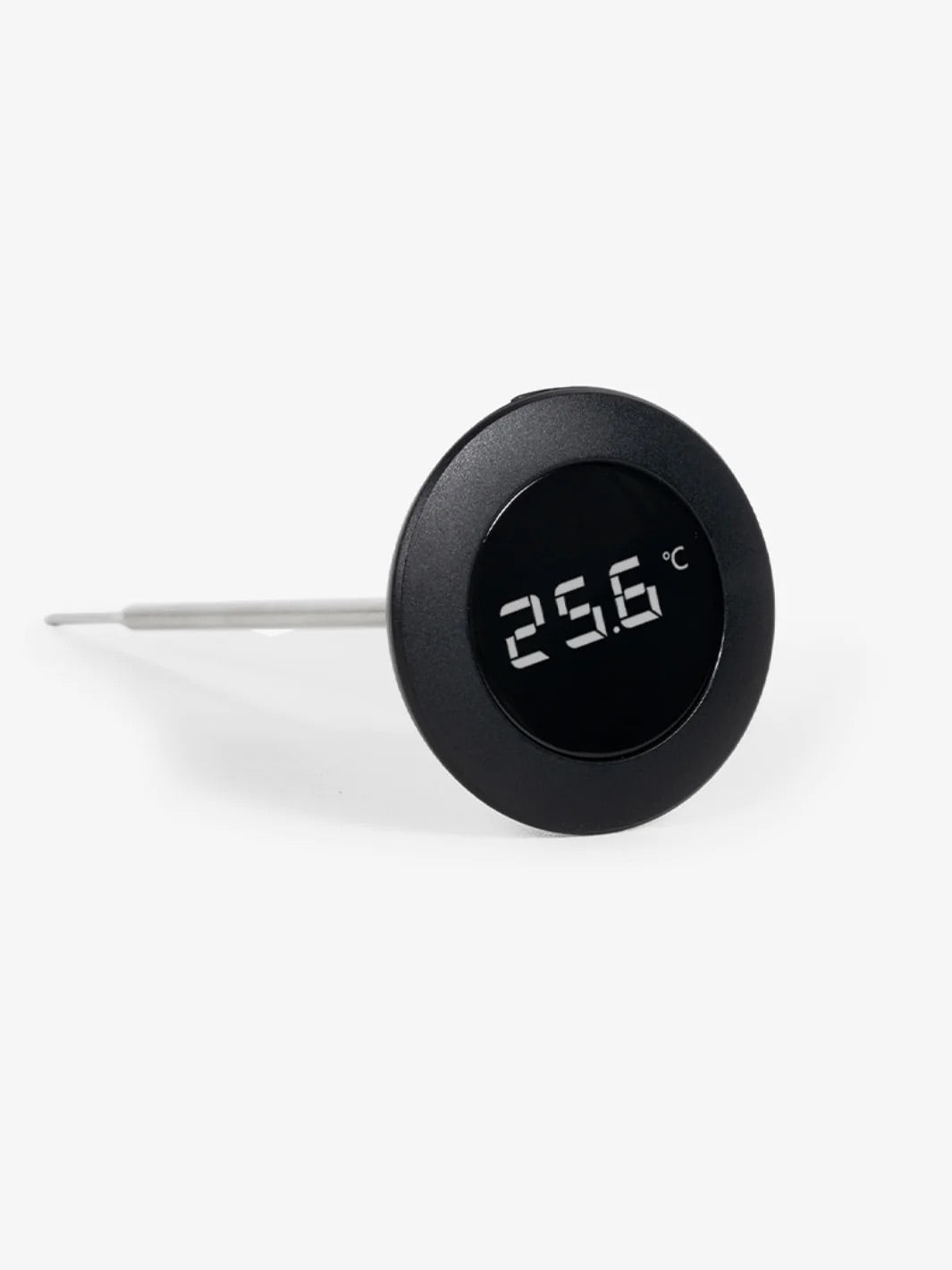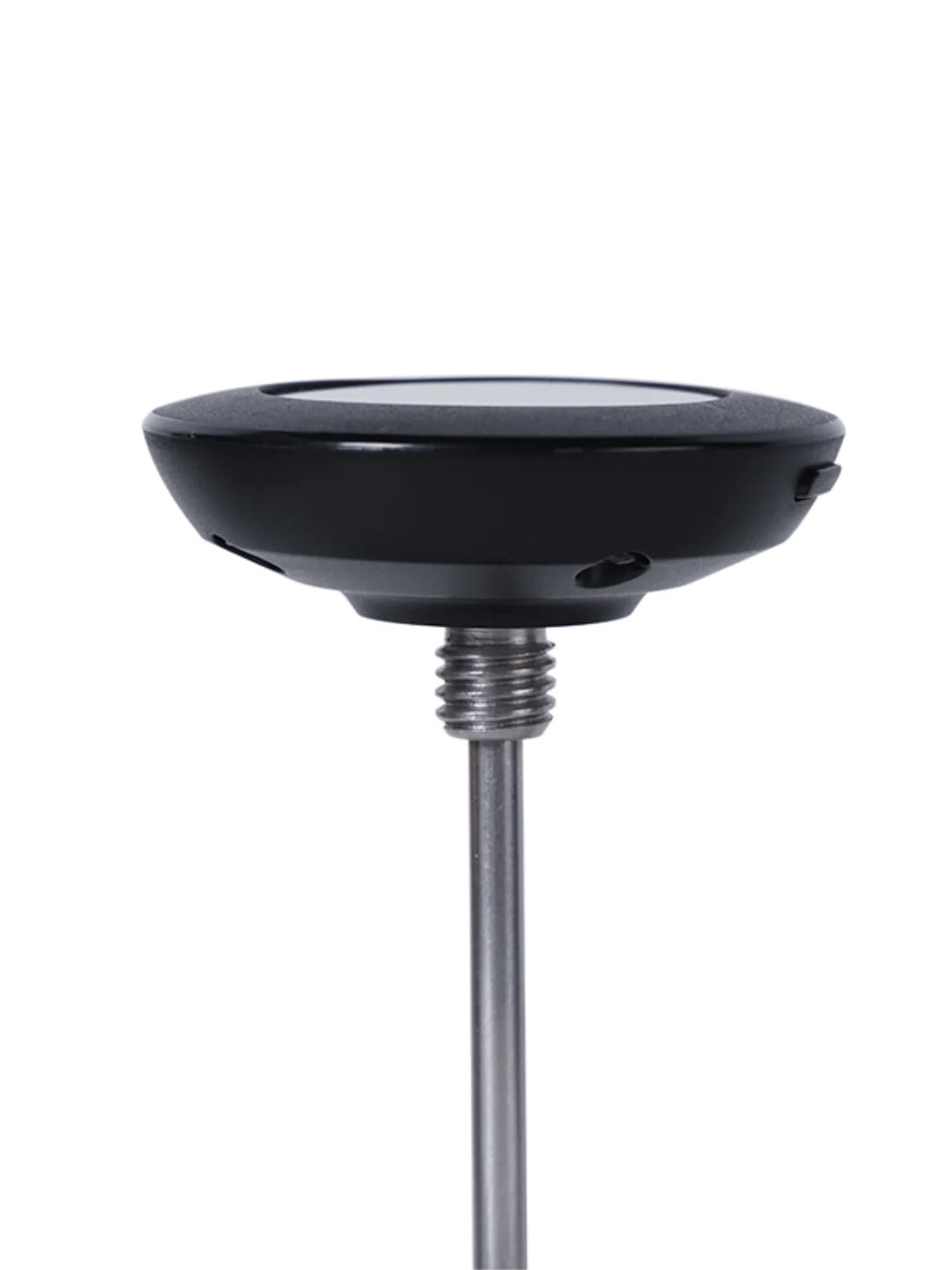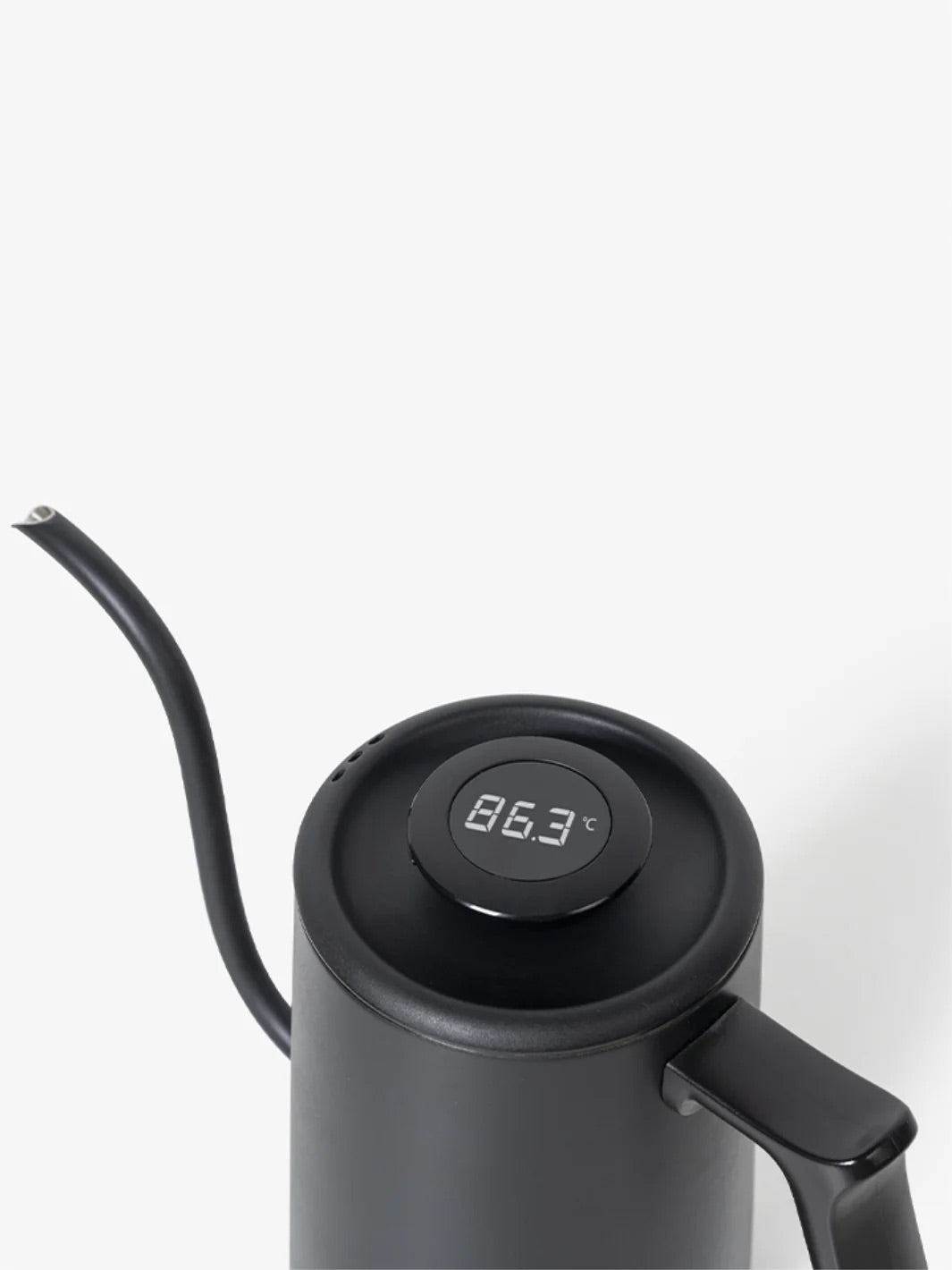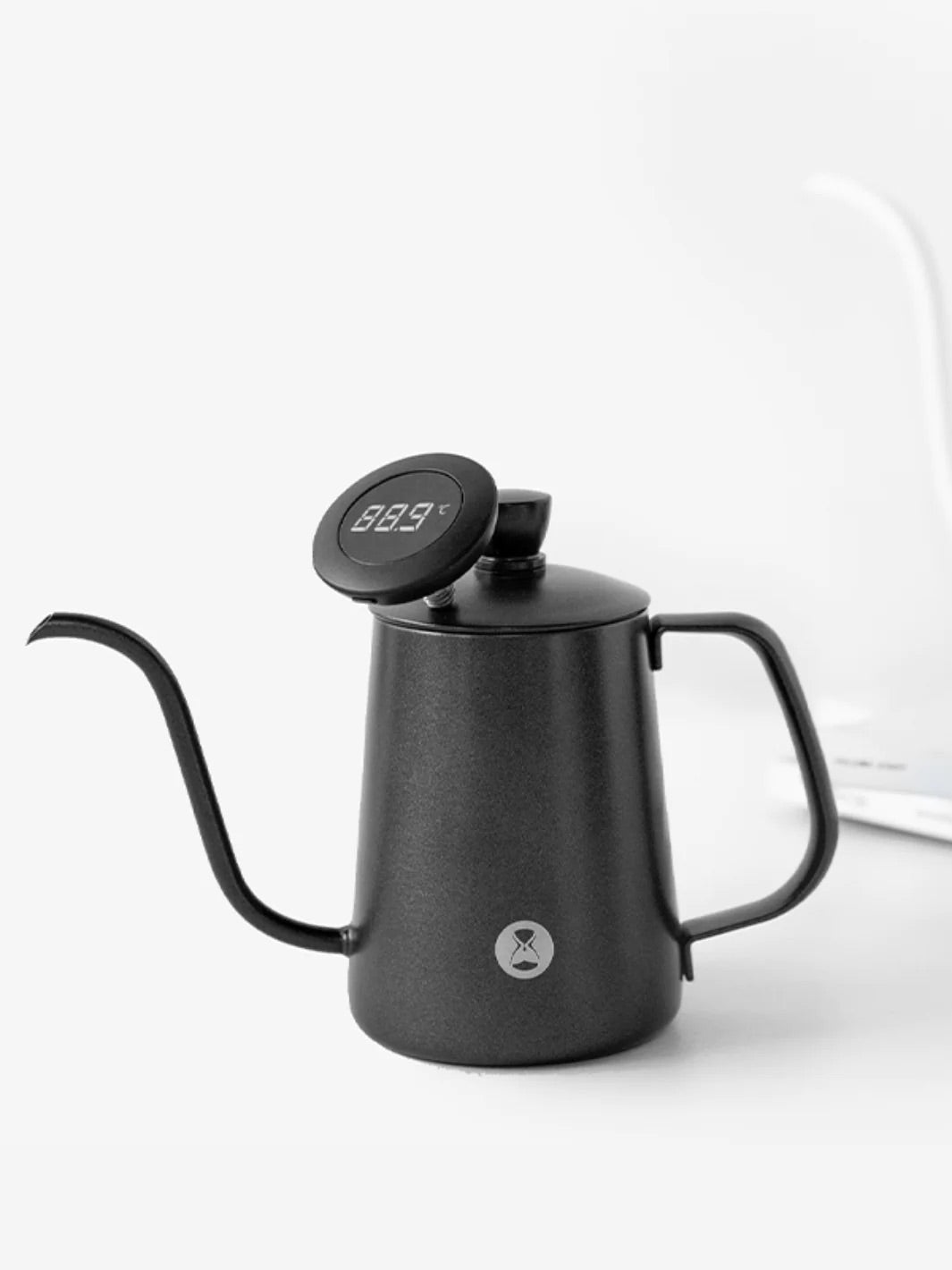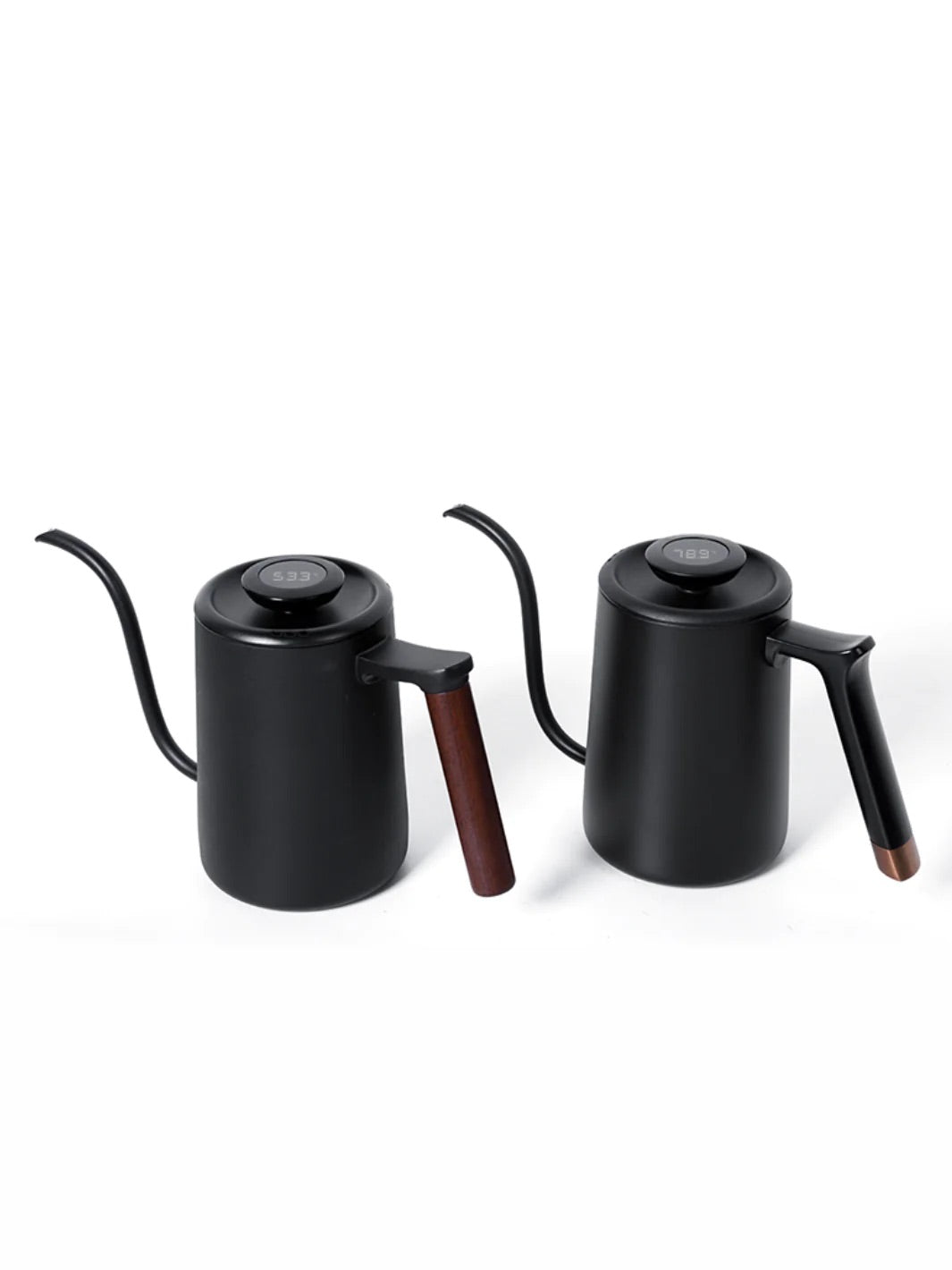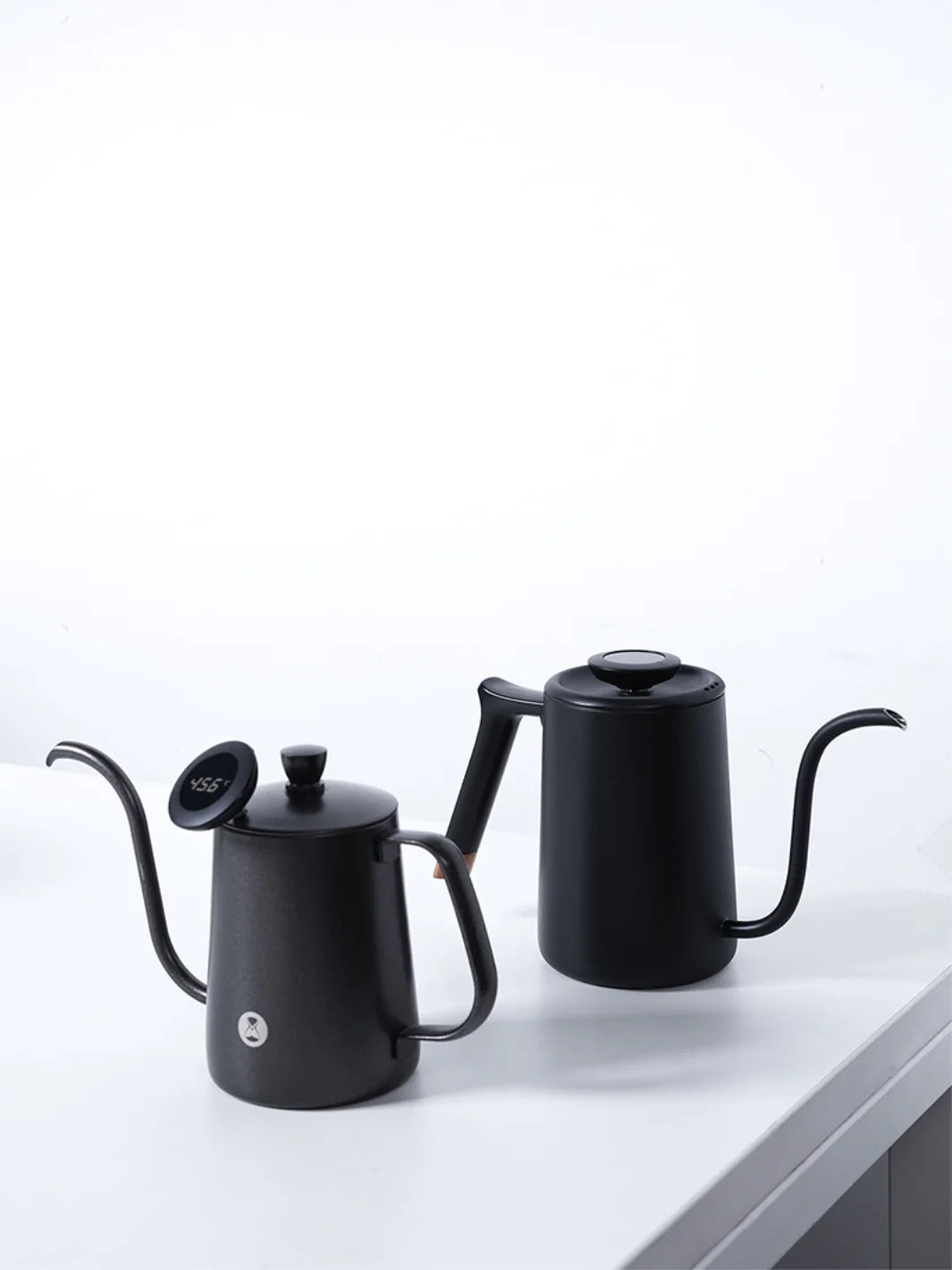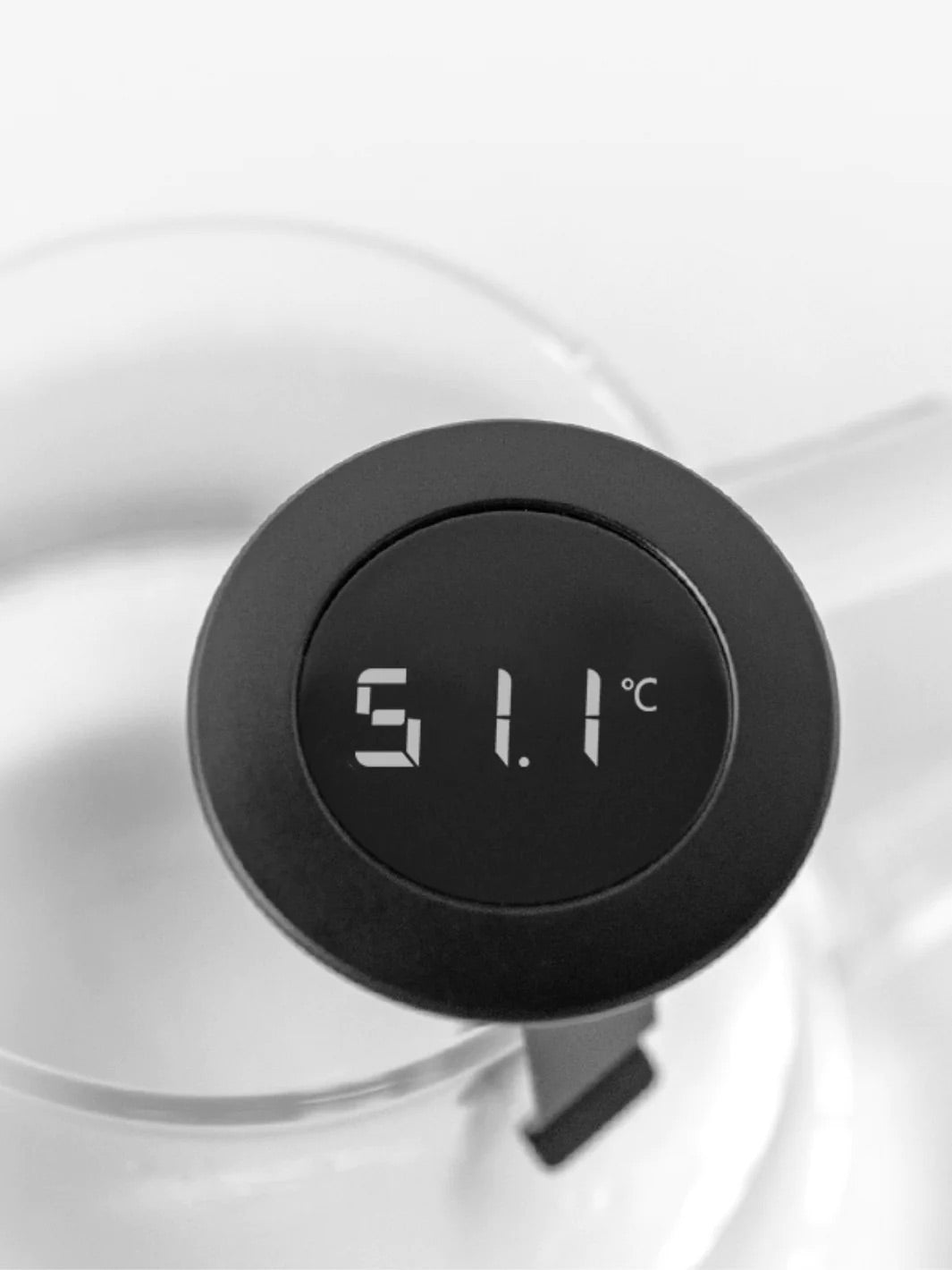 TIMEMORE Digital Thermometer
Timemore
Timemore has ingeniously merged prompt response, readability, and sleek design aesthetics in a recognizable form factor with the aid of their digital thermometer. It can be easily installed into the lid of your Timemore Fish kettle, or affixed to milk steaming pitchers or saucepans using the provided clip.
Free shipping over 75$ !
Customer service by coffee geeks
Returns accepted in 30 days
Carbon neutral deliveries
Description
Specs
Shipping & Returns
Digital Thermometer Overview
Introducing Timemore's digital thermometer - an innovative device designed to deliver instant temperature readings with precision accuracy. It's engineered with a sleek design aesthetic that elevates its overall appeal. The thermometer is crafted in a familiar form factor for ease of use and convenience.

You can install the thermometer into the lid of your Timemore Fish kettle or use the included clip to mount it on milk steaming pitchers or saucepans. This versatility allows you to use the thermometer in various settings, making it a valuable tool in your kitchen.
Features
Easy-to-read display
Quickly gives accurate temperature
Handy clip to secure it to the side of your milk pitcher
Compatible with many kettles
Measures in Fahrenheit or Centigrade.
Accuracy: 0.1 below 100°C
Temperature range: –20-120°C
Can replace the lid knob on your Fish Youth or Fish Pure kettle
Fits in the lid hole of your Fish 03 kettle
One (1) CR2032 button battery included
Removable clip included
Units: °C/°F
Range: -20°C to 120°C
Accuracy: 0.1°C
Dial Height: 14mm
Dial Diameter: 43.5mm
Probe Height: 115mm
Weight: 22.6g
Materials: ABS, Stainless Steel
Shipping: Free shipping for orders over 75$ in Canada and USA. Shipping rates calculated at checkout. Cafe Fabrique is not responsible for any applicable import fees. International Orders are shipped at the risk of the buyer - Café Fabrique will not be responsible for lost/damaged items
Returns: Any item you're not completely satisfied with can be returned up to 30 days after you receive it. The cost of the item, minus initial shipping costs will be refunded.
Click here for the complete shipping policy.
Description
Specs
Shipping & Returns