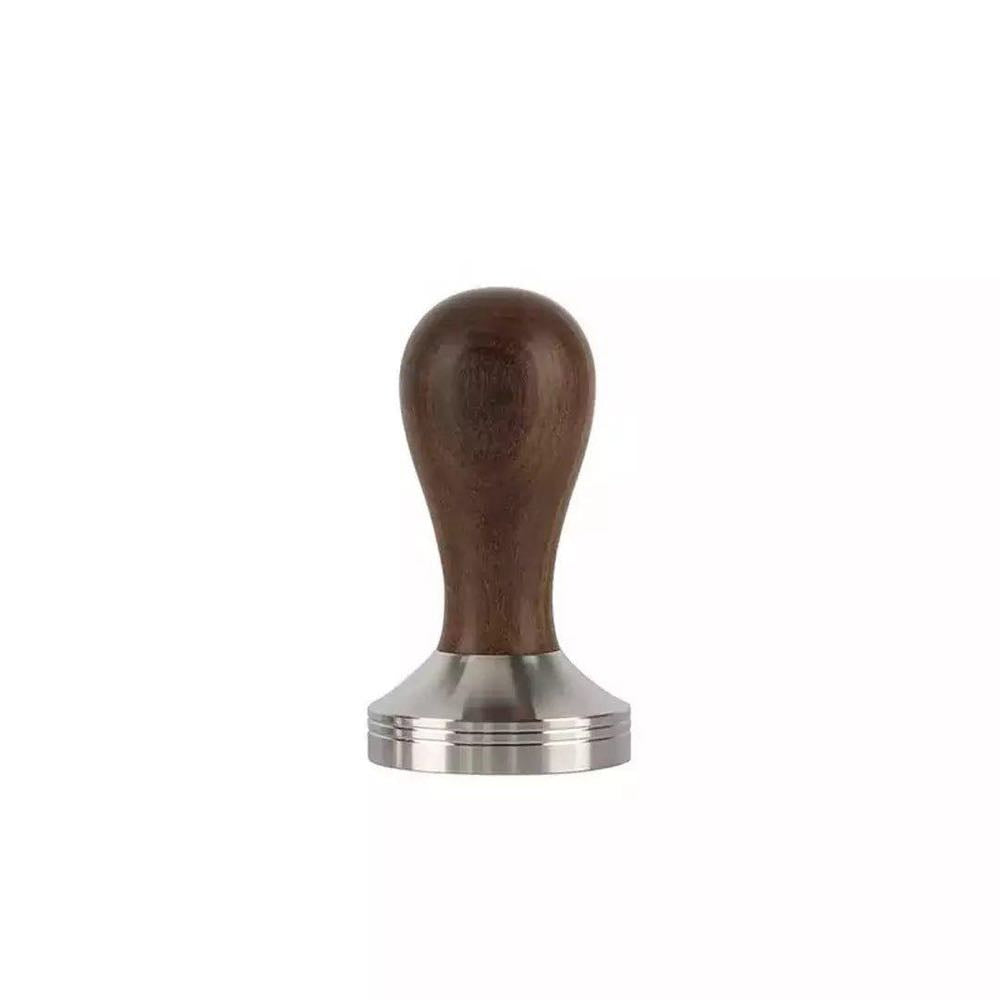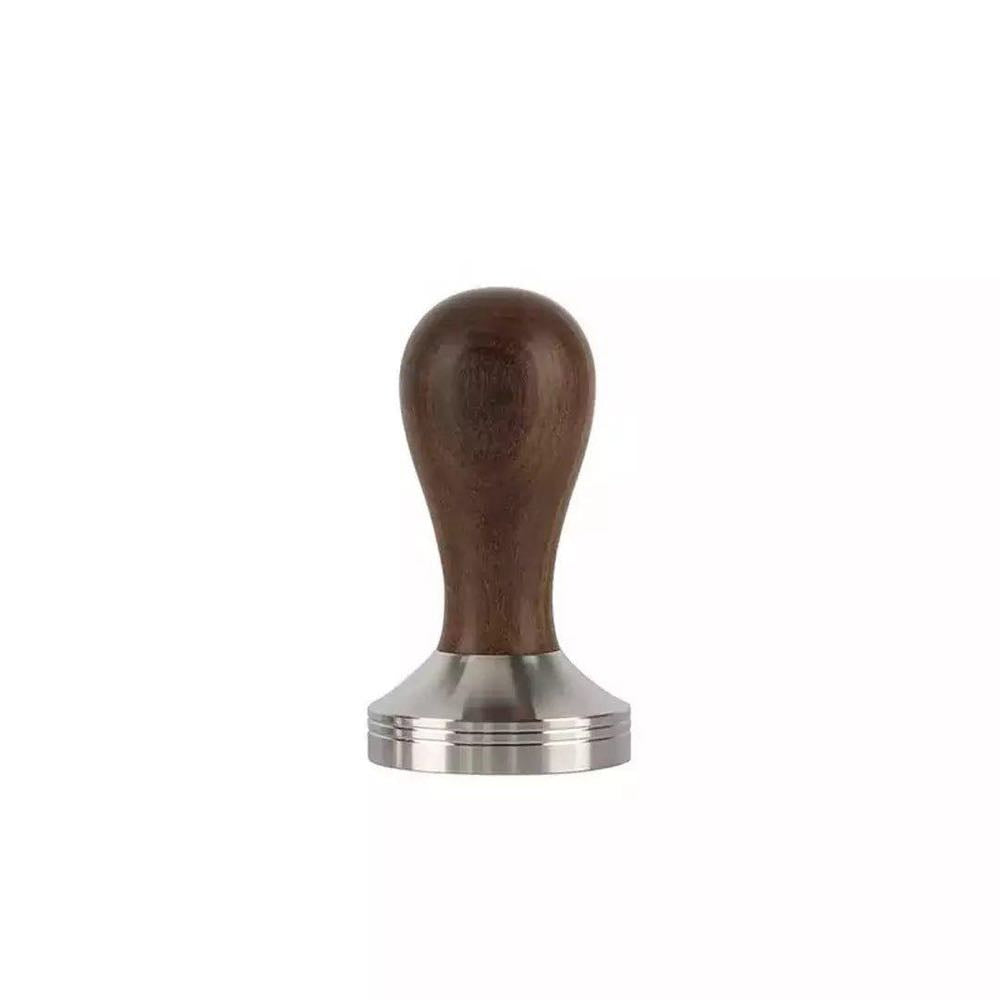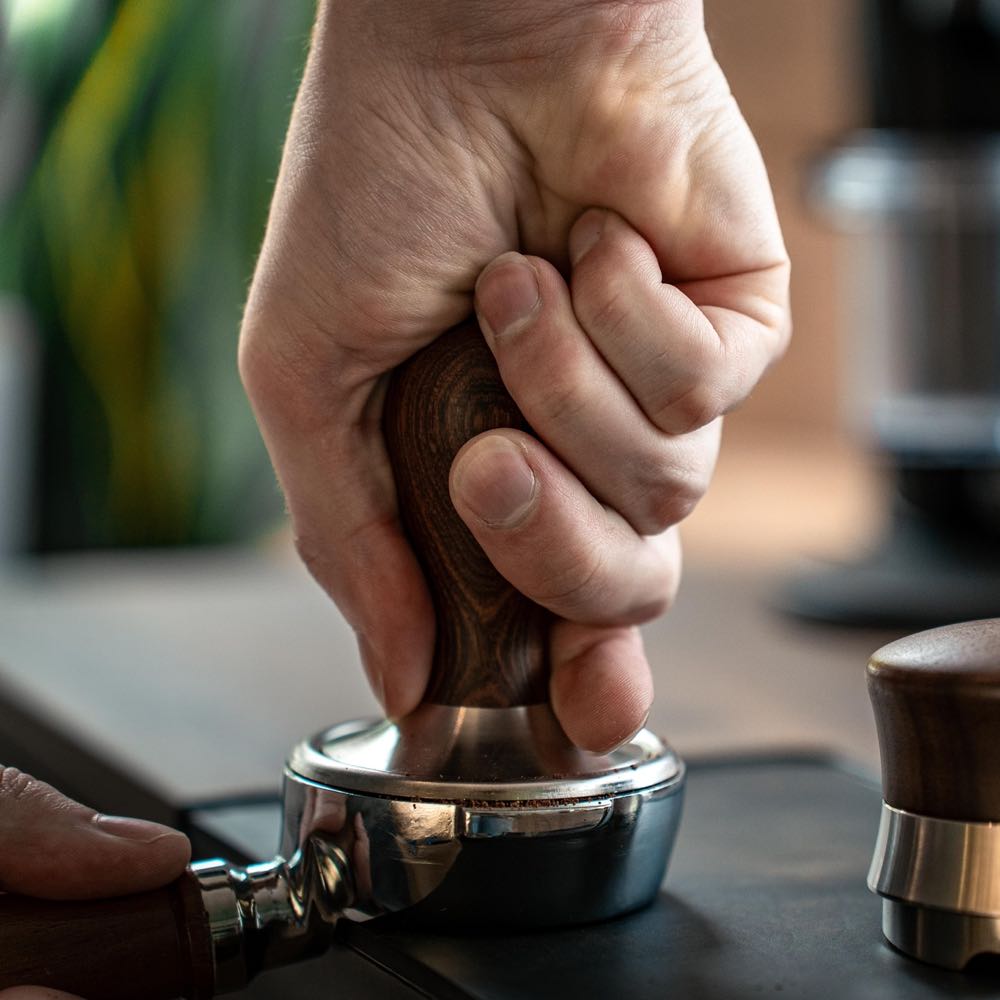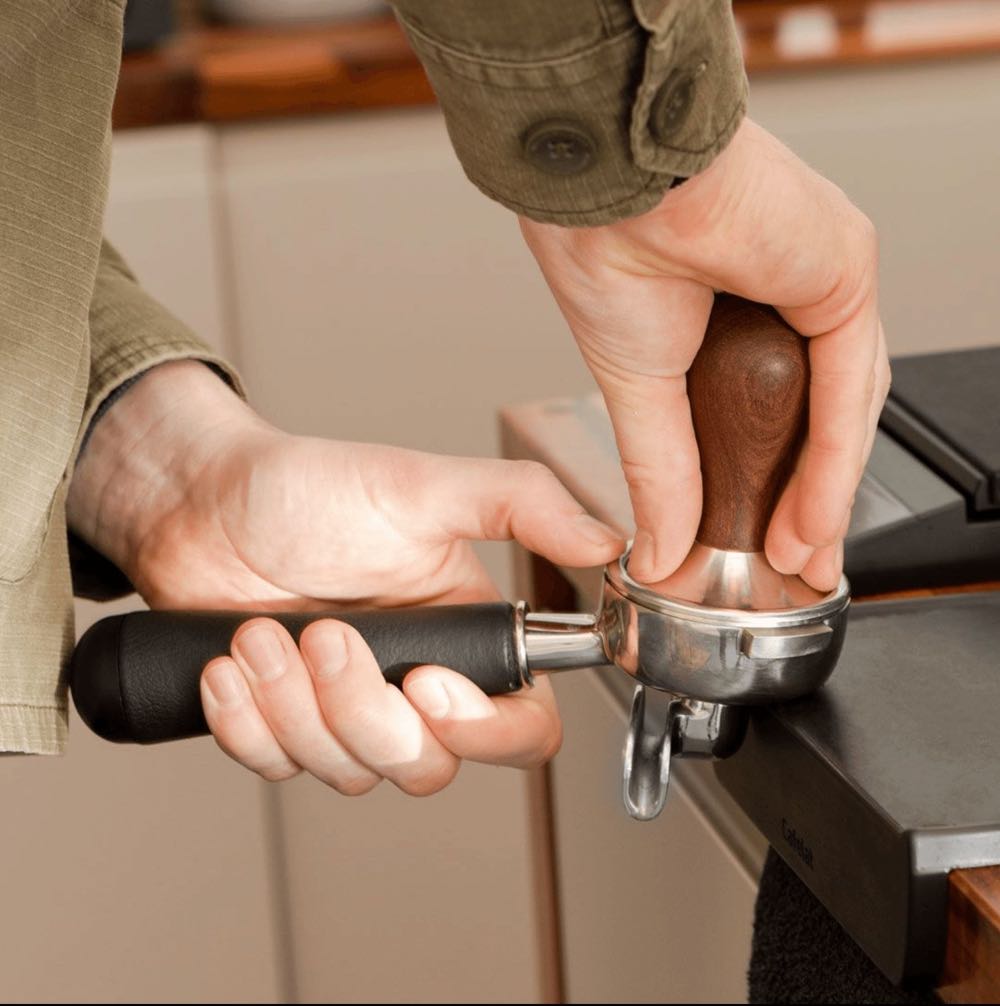 Espresso Precision Tamper - 51, 53.2 & 58.5 mm
Café Fabrique
Our super-precise cutting means that the ring can fit snugly in the basket and you don't end up with an untapped ring of grounds.
Order now and get it on December 17, 2023 !
Free shipping over 75$ !
Customer service by coffee geeks
Returns accepted in 30 days
Carbon neutral deliveries
Description
Shipping & Returns
Tamping is a vital part of creating a perfect shot of espresso – it is the act of pressing the grounds into the dosing funnel to make sure that you get the optimum flavor from your coffee shot.
But it is vital you have a great quality espresso tamper to make sure that you do the job well – so that you can apply the right amount of pressure that makes your coffee not too bitter and not too watery, but just right (basically, if Goldilocks decided to drink coffee instead of eating porridge…)

Precision Espresso Tamper Design
Our Cafe Fabrique high-quality 58mm tamper has a 304 stainless steel tamping surface, made with precision by a CNC machine. The reason we go so super-precise with our cutting is so that the ring can fit snugly in the basket and you don't end up with an untapped ring of grounds that can channel water into the coffee and leave you with a sub-par espresso! We make one of the best espresso tampers you can find!
●     Choice of beautiful rosewood or black rosewood handles
●     Ergonomically made with a precision flat base, for both comfort and the perfect tamping position
●     The 58mm tamper provides you with the perfect, vertical pressure for your perfect espresso shot, no air pockets
Sizes available in:
They are precisely made to the diameter of your portafilter basket and we have one to fit any home espresso machine
51mm coffee tamper
53mm & 54mm tamper -> 53.2mm
58 mm tamper -> 58.5mm
Great in combination with a distribution tool. For more information about tamping and coffee distribution, click here!
Shipping: Free shipping for orders over 75$ in Canada and USA. Shipping rates calculated at checkout. Cafe Fabrique is not responsible for any applicable import fees. International Orders are shipped at the risk of the buyer - Café Fabrique will not be responsible for lost/damaged items
Returns: Any item you're not completely satisfied with can be returned up to 30 days after you receive it. The cost of the item, minus initial shipping costs will be refunded.
Click here for the complete shipping policy.
Description
Shipping & Returns