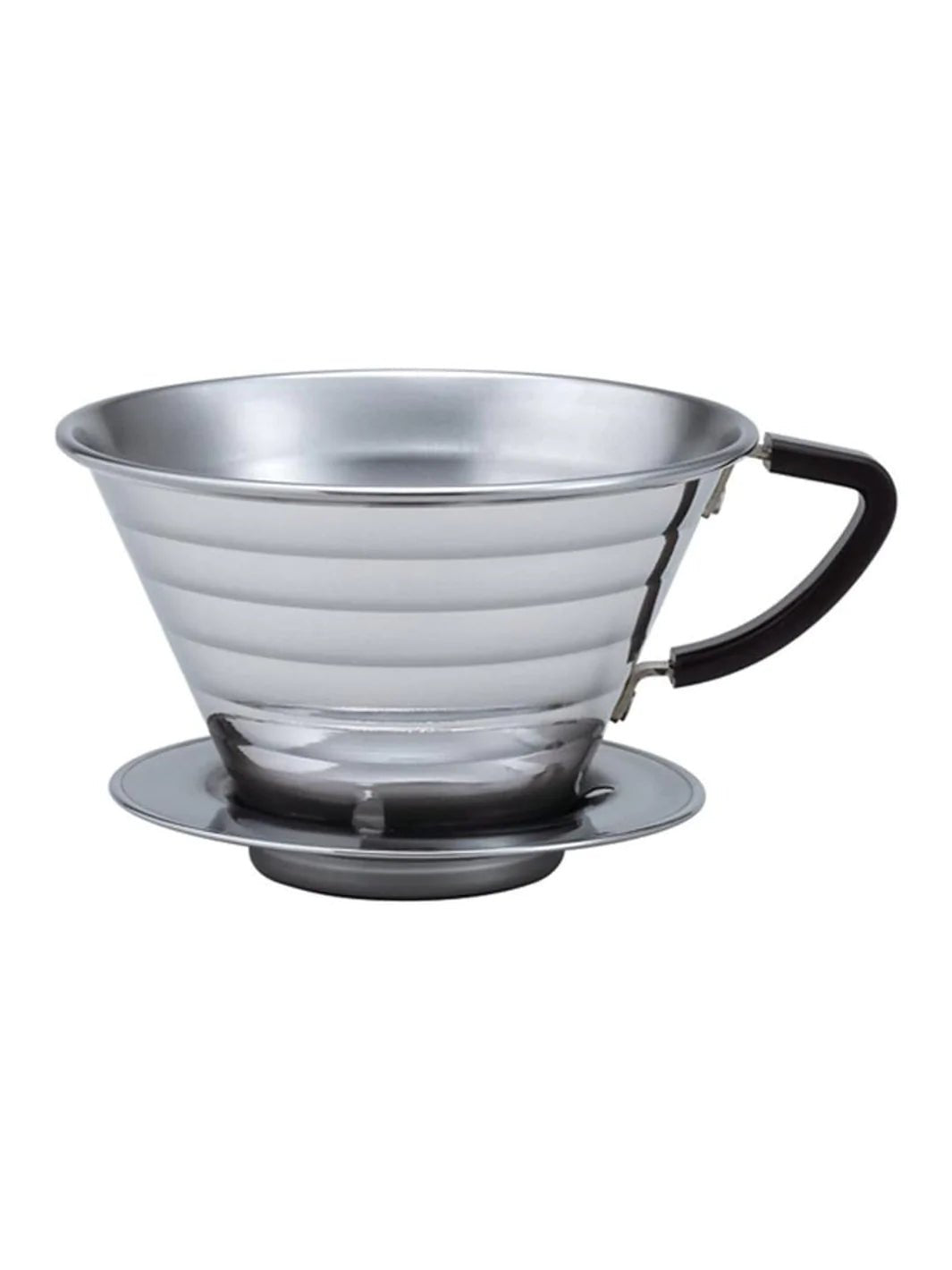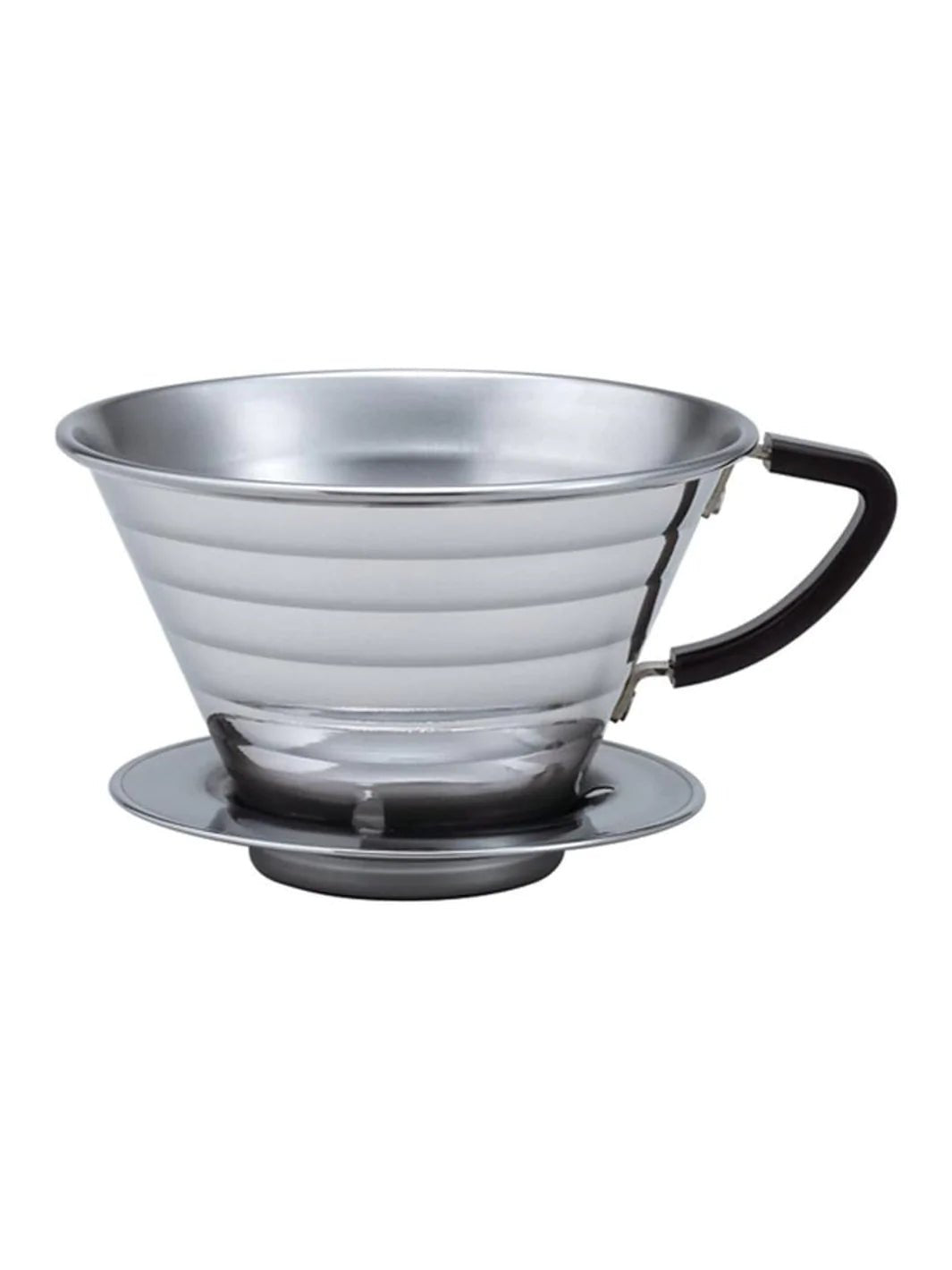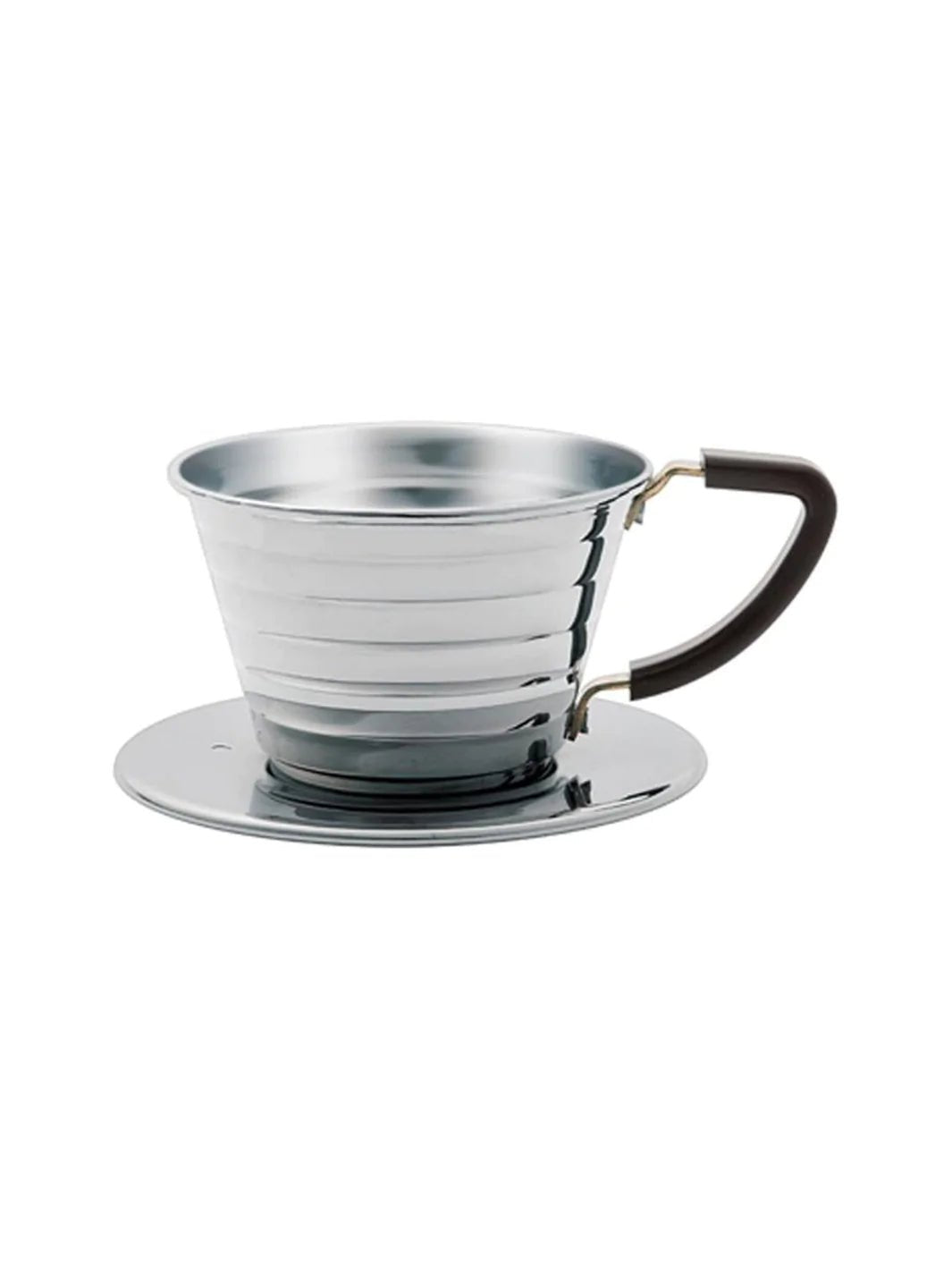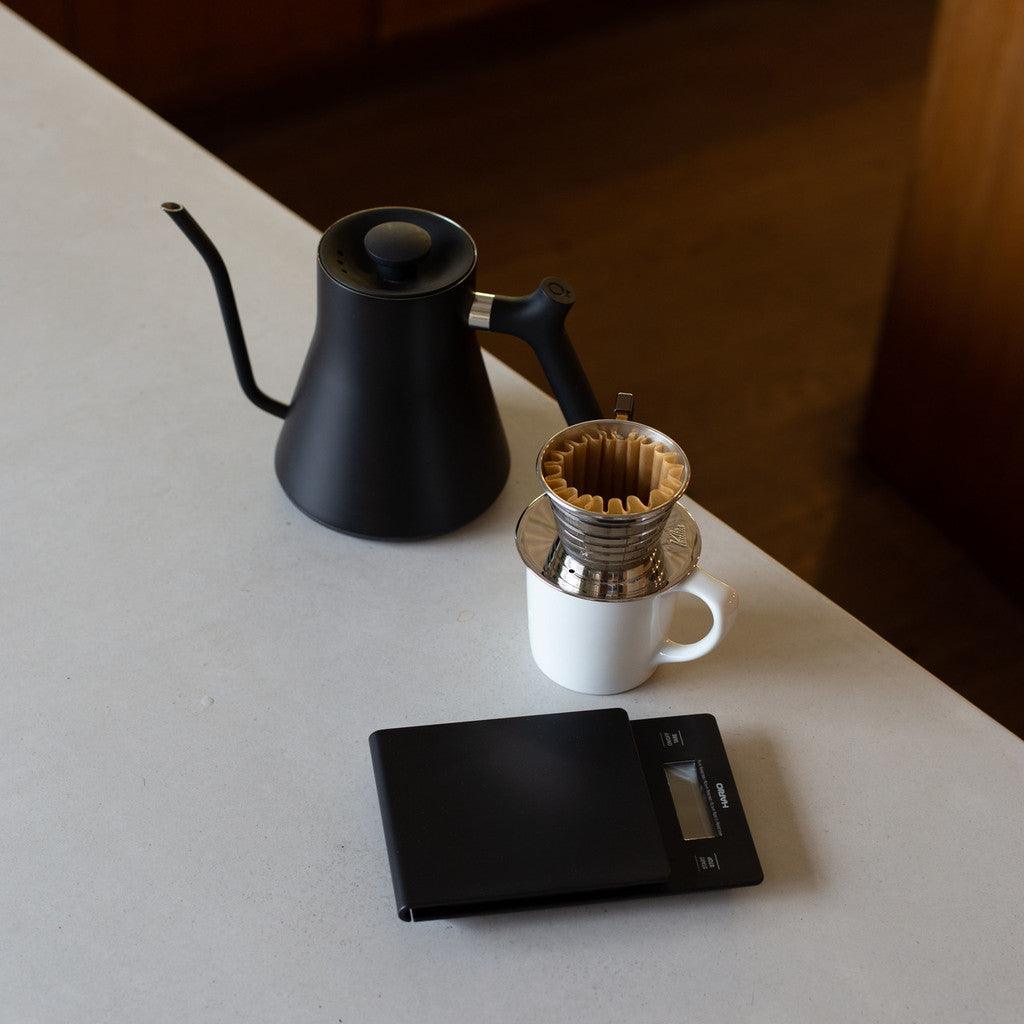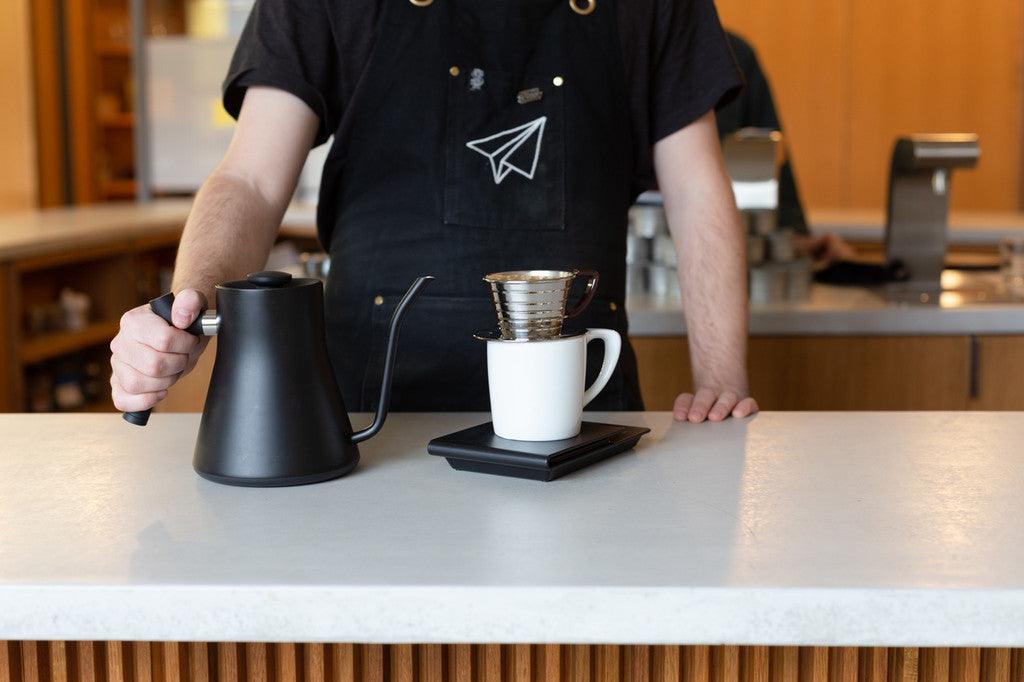 KALITA Wave Stainless Steel Dripper 185 & 155
Kalita
Brew like the pros with this stainless steel dripper. Its flat-bottom and controlled flow rate ensures a consistently sweet, yet complex brew that's sure to impress – plus it's durable enough for professional competitions or specialty cafes while still being dishwasher-safe!
Order now and get it on December 17, 2023 !
Free shipping over 75$ !
Customer service by coffee geeks
Returns accepted in 30 days
Carbon neutral deliveries
See it in action
Are you intrigued about the unique features of this product and interested in seeing it in action? Then, watch this quick video to get a better understanding.
Watch
Description
Specs
Shipping & Returns
What is the Kalita Wave?
This stainless steel dripper is the coffee connoisseur's dream! Not only is it durable and dishwasher-safe, but its flat bottom ensures a consistently smooth extraction of your morning joe. Even better? The controlled flow rate results in an exquisite cup with sweet yet complex flavor - enough to impress even the toughest specialty cafes or professional barista competitions!
Available in 155 (1-2 cups) and 185 (1-4 cups) sizes.
What is special about Kalita?
The Wave pour over dripper stands apart from average drippers with its distinctive flat, three-holed bottom design, concentrating the water flow for a more intense coffee experience.
With its distinctive ridged filters and insulating design, the Wave creates a perfect balance of water to air for an unbeatable cup that's warm all the way through. It's no wonder it stands out as one of our top pick pour over brewers year after year!
The benefit of flat bottom brewers
Kalita's Wave dripper was designed with simplicity and flavor extraction in mind. Its unique flat bottom surface provides a stable, predictable way to control water flow while promoting an even bed of coffee grounds for maximum aromatic potential - giving your cup the most flavorful!
The Kalita Wave 155 Vs. 185: Which Is For You?
With the Wave series, you can brew a cup for one or enough to share. How much coffee you make depends on which model of Kalita Wave - 155 will give you that perfect solo pour over while 185 is ideal if multiple cups are needed! All models come with unique features like a flat bottom and three small holes in their filter cone making it easy to craft your own flavorful masterpiece every time.
Stainless steel
Dishwasher safe
Wave 155 suitable for brewing 1-2 cups and uses

 

Kalita Wave 155 filters
Wave 185 suitable for brewing 1-4 cups and uses

 

Kalita Wave 185 filters
Size:

Wave 155: 105 × 105 × 57mm
Wave 185: 115 × 115 × 66mm

Weight:

Wave 155: 82g
Wave 185: 160g

Made in Japan
Shipping: Free shipping for orders over 75$ in Canada and USA. Shipping rates calculated at checkout. Cafe Fabrique is not responsible for any applicable import fees. International Orders are shipped at the risk of the buyer - Café Fabrique will not be responsible for lost/damaged items
Returns: Any item you're not completely satisfied with can be returned up to 30 days after you receive it. The cost of the item, minus initial shipping costs will be refunded.
Click here for the complete shipping policy.
Description
Specs
Shipping & Returns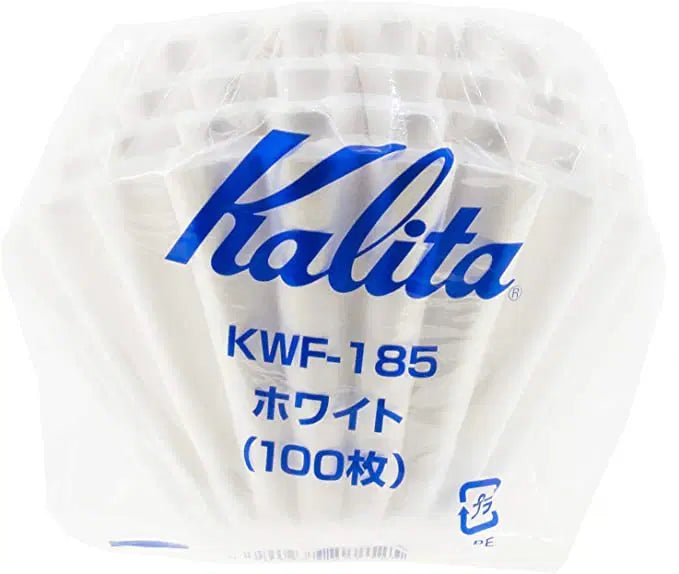 $10.00
Frequently bought together
Kalita Wave 185 Filters White
Enjoy a delicious cup of coffee brewed with Kalita's 185 Wave Dripper Coffee Brewer and its 100 pack of flat-bottom, rippled side filters! These top-quality white paper filters promise an ideal flow every time – so you can sit back and savor the perfect brew.