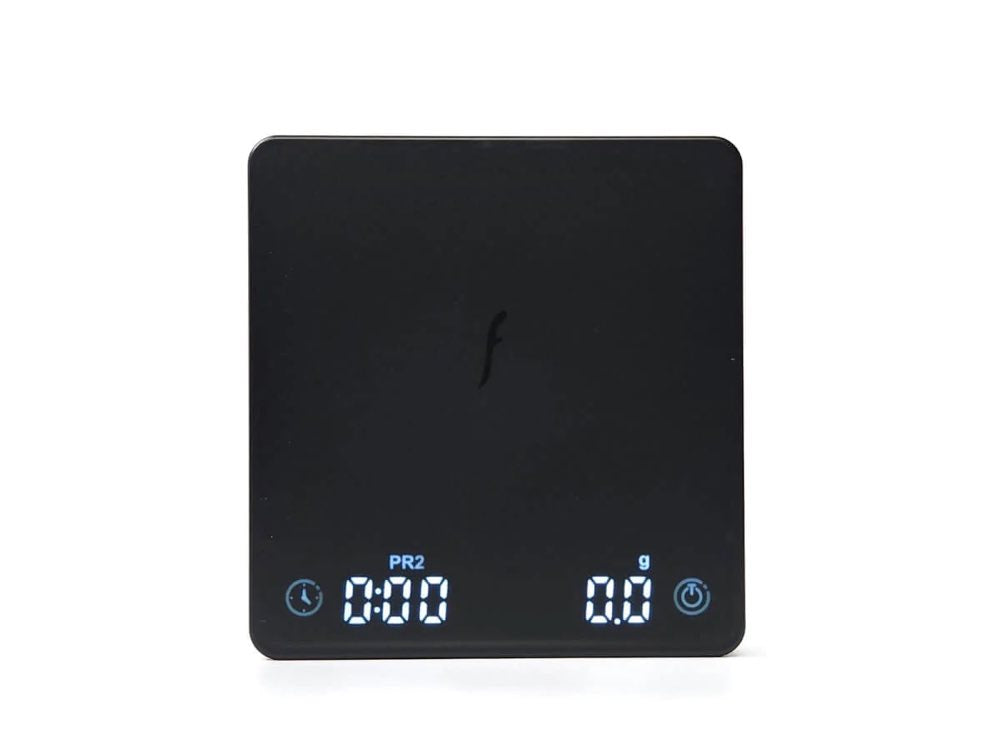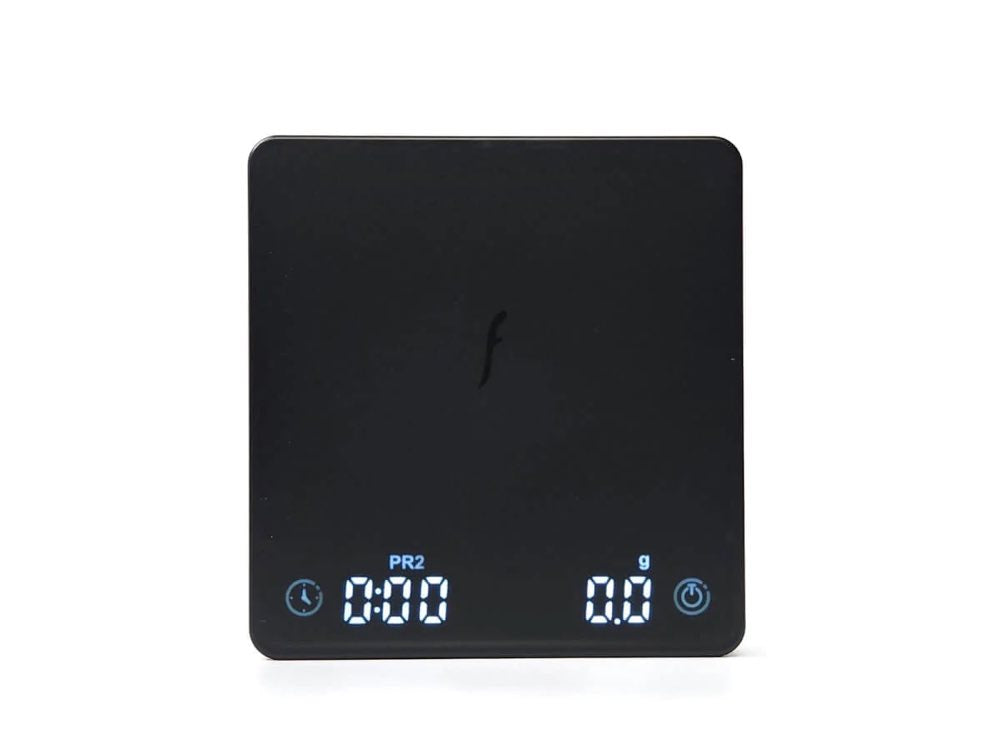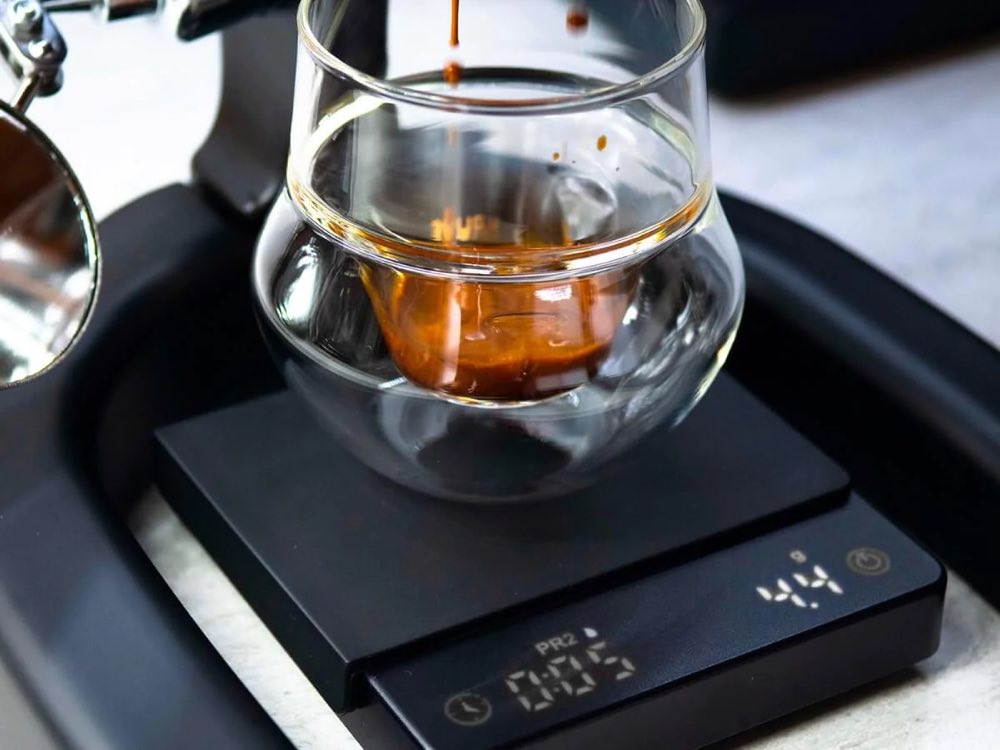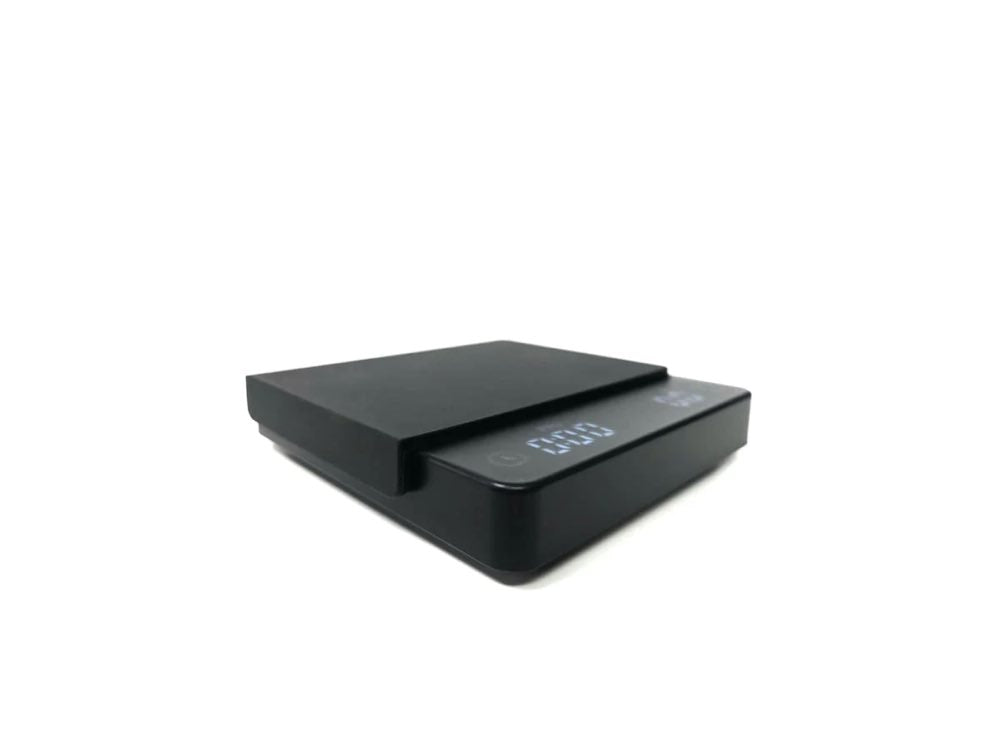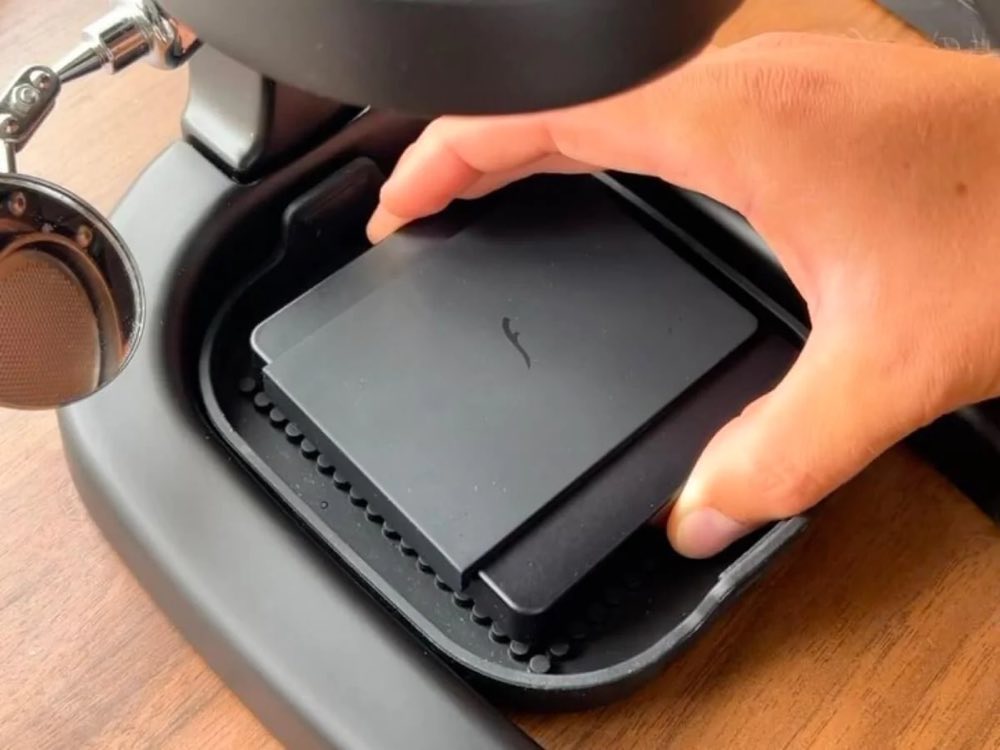 Flair Brew Scale
Flair
Measure all your espresso brewing inputs and outputs with the Flair Brew Scale. Ensure consistent, repeatable results while dosing and tracking your brew ratios and flow rate. Fits under all Flair Espresso Makers.
Order now and get it on December 17, 2023 !
Free shipping over 75$ !
Customer service by coffee geeks
Returns accepted in 30 days
1 year warranty
See it in action
Are you intrigued about the unique features of this product and interested in seeing it in action? Then, watch this quick video to get a better understanding.
Watch
Description
Shipping & Returns
Flair Brew Scale Overview
The Flair Brew Scale is the perfect fit for the drip trays on all of Flair's espresso makers, from the NEO Flex to the 58. It's also the perfect fit for the coffee brewer in search of the tastiest, most repeatable shots of espresso!
Volumetrics leads to imperfect measurements in espresso brewing; scoops to measure coffee beans and shot glasses with volume markings to measure yield cannot be counted on when brewing by recipe. The Flair Brew Scale will provide you with the most accurate measurements—down to 0.1g, and auto-tare and auto-time functions that will keep your brews on point!
3 Modes
Pre-Infusion Mode starts the clock at first drips and keeps it running all the way through until you lift the cup. Perfect for recipes that call for long holds and blooms.
Auto Mode starts the timer at first drips and stops it as soon as no flow has been sensed for 02 seconds. Perfect for slow ramps straight to pressure with no pre-infusion steps.
Manual Mode let's you start and pause the timer manually throughout the brew, as well as tare and re-tare as necessary. Perfect for filter and other brewing methods.
Key Features
3 Brewing Modes
Hidden LCD
Water Resistant
Accuracy to 0.1 g, Max capacity 2,000 g
Long-lasting, Rechargeable Battery (Type-C USB)
5 min Auto-Off Battery Saving Mode
Shipping: Free shipping for orders over 75$ in Canada and USA. Shipping rates calculated at checkout. Cafe Fabrique is not responsible for any applicable import fees. International Orders are shipped at the risk of the buyer - Café Fabrique will not be responsible for lost/damaged items
Returns: Any item you're not completely satisfied with can be returned up to 30 days after you receive it. The cost of the item, minus initial shipping costs will be refunded.
Click here for the complete shipping policy.
Description
Shipping & Returns