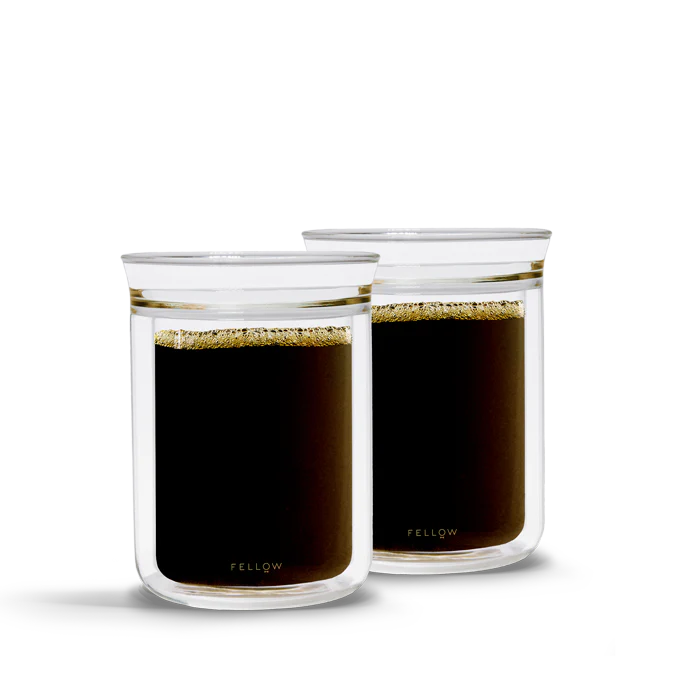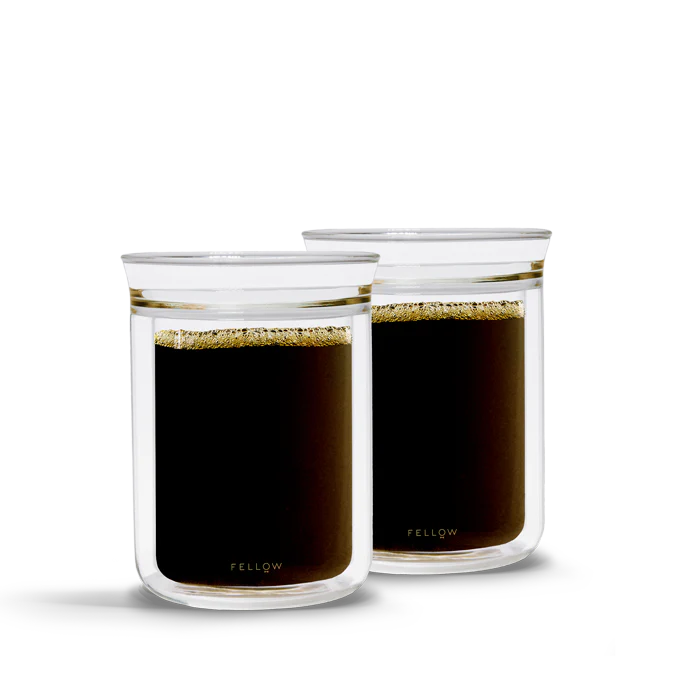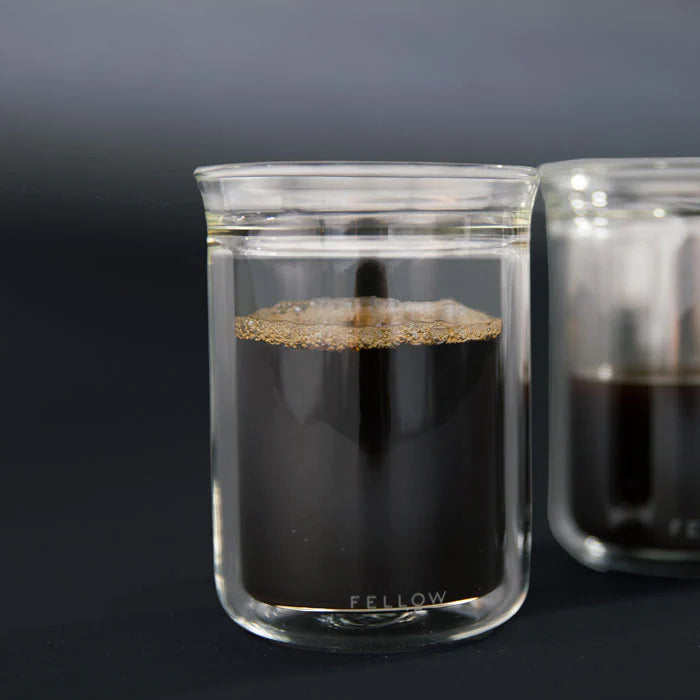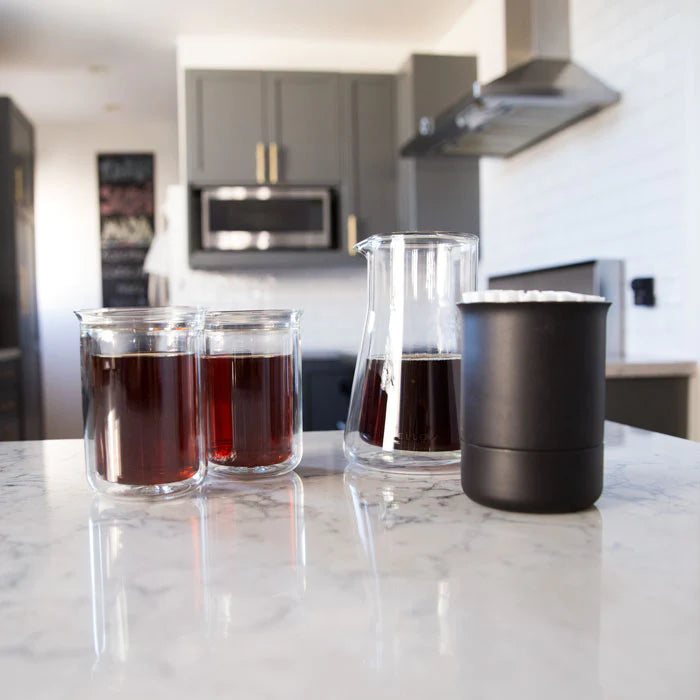 FELLOW Stagg Double Wall Tasting Glasses - Set of 2
Fellow
Single to double wall – easy to sip single wall. The Fellow Stagg double wall body to keep your drinks hotter and colder for longer. Hand blown and borosilicate – the Arnold Schwarzenegger of glass. Flared lip – outward flared lip delivers coffee to front of tongue for more flavor. Glasses come as a pair.
Order now and get it on October 3, 2023 !
Free shipping over 75$ !
Customer service by coffee geeks
Returns accepted in 30 days
Carbon neutral deliveries
See it in action
Are you intrigued about the unique features of this product and interested in seeing it in action? Then, watch this quick video to get a better understanding.
Watch
Description
Specs
Shipping & Returns
Discover the Full Spectrum of Coffee Flavors with Fellow Tasting Glasses
Coffee lovers everywhere will appreciate the effortless sophistication and technical know-how that goes into the creation of these innovative tasting glasses. Designed to demystify the art of tasting notes, these glasses are hand-blown from borosilicate and double-walled for insulation and comfort. The flared lip of these glasses delivers coffee to your entire palate, allowing you to taste the full spectrum of flavors in every sip.
Features and Benefits of The Stagg Tasting Glasses
Single to double wall design: Enjoy easy sipping with the single wall design, and keep your drinks hotter or colder for longer with the double wall body.
Hand-blown borosilicate: These glasses are the Arnold Schwarzenegger of the glass world, offering exceptional durability and strength.
Flared lip design: The outward flared lip delivers coffee to the front of your tongue for maximum flavor enjoyment.
Pair of glasses included: You'll receive two glasses with your purchase, so you can share the experience with a friend or loved one.
The Science Behind Fellow Tasting Glasses
The design of these glasses is based on scientific principles, aimed at optimizing your coffee tasting experience. The flared lip ensures that coffee is delivered to the entire palate, allowing you to taste all the notes and flavors that make each blend unique. The double-walled design helps to maintain the temperature of your coffee, enhancing your enjoyment of each sip.
Invest in Your Coffee Experience Today 
Don't settle for mediocre coffee experiences any longer. Invest in these innovative tasting glasses and unlock the full spectrum of coffee flavors. Whether you're enjoying your morning cup at home or hosting a coffee-tasting event, these glasses are sure to impress. Order yours today and discover a whole new world of coffee enjoyment.
Individual Capacity: 10oz
Handblown Borosilicate Glass
Set of Two (2) Glasses
Shipping: Free shipping for orders over 75$ in Canada and USA. Shipping rates calculated at checkout. Cafe Fabrique is not responsible for any applicable import fees. International Orders are shipped at the risk of the buyer - Café Fabrique will not be responsible for lost/damaged items
Returns: Any item you're not completely satisfied with can be returned up to 30 days after you receive it. The cost of the item, minus initial shipping costs will be refunded.
Click here for the complete shipping policy.
Description
Specs
Shipping & Returns