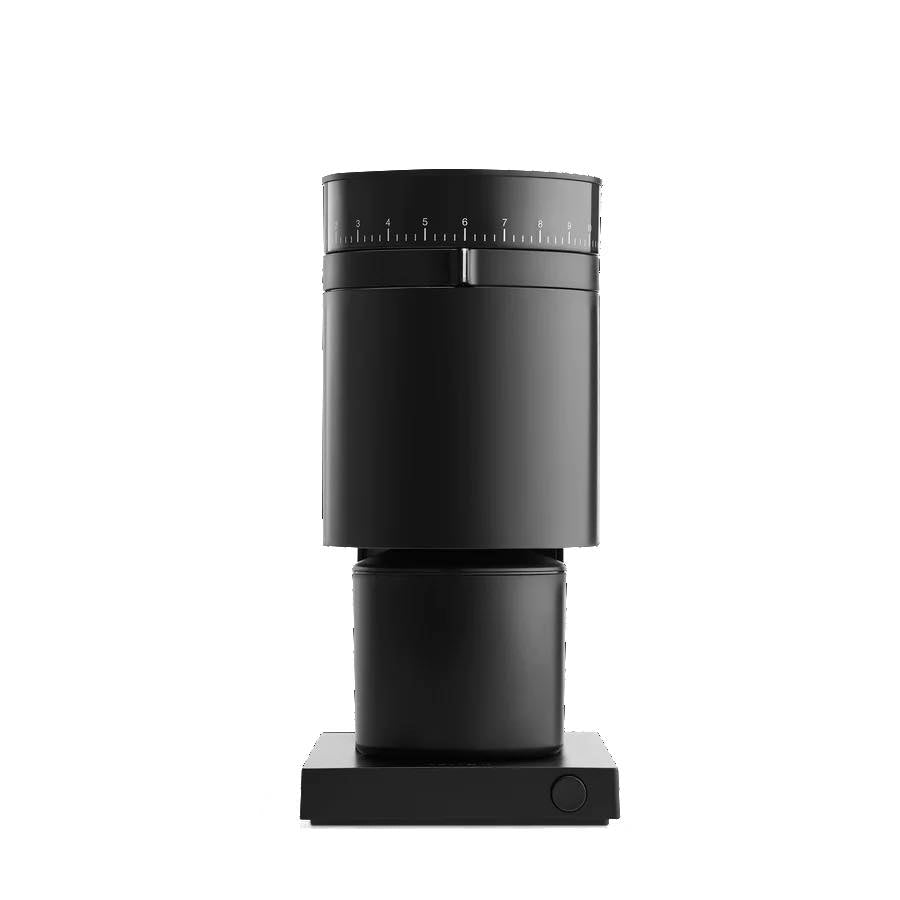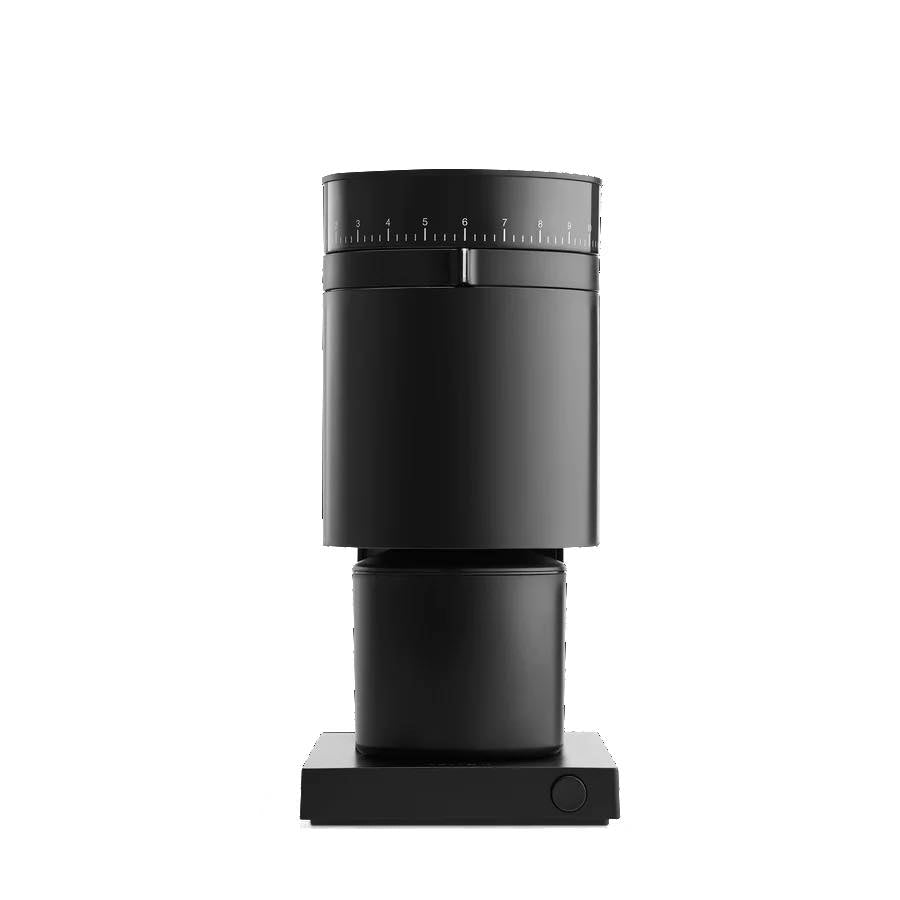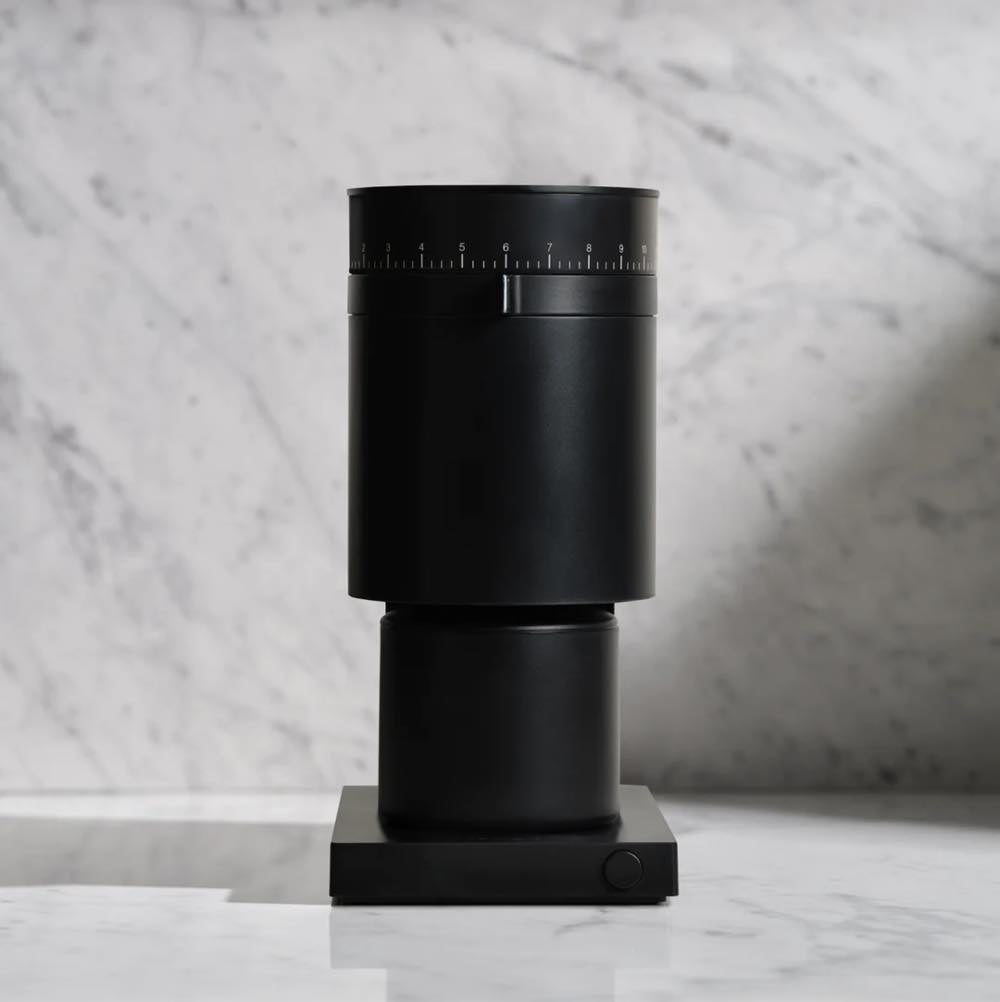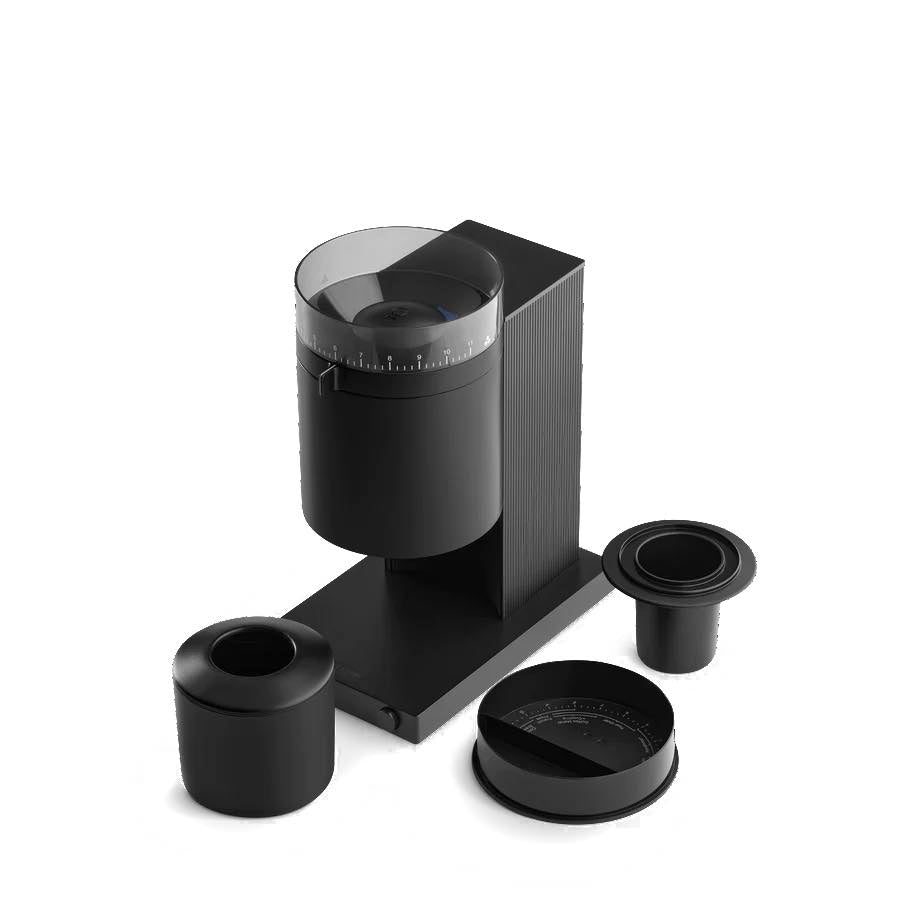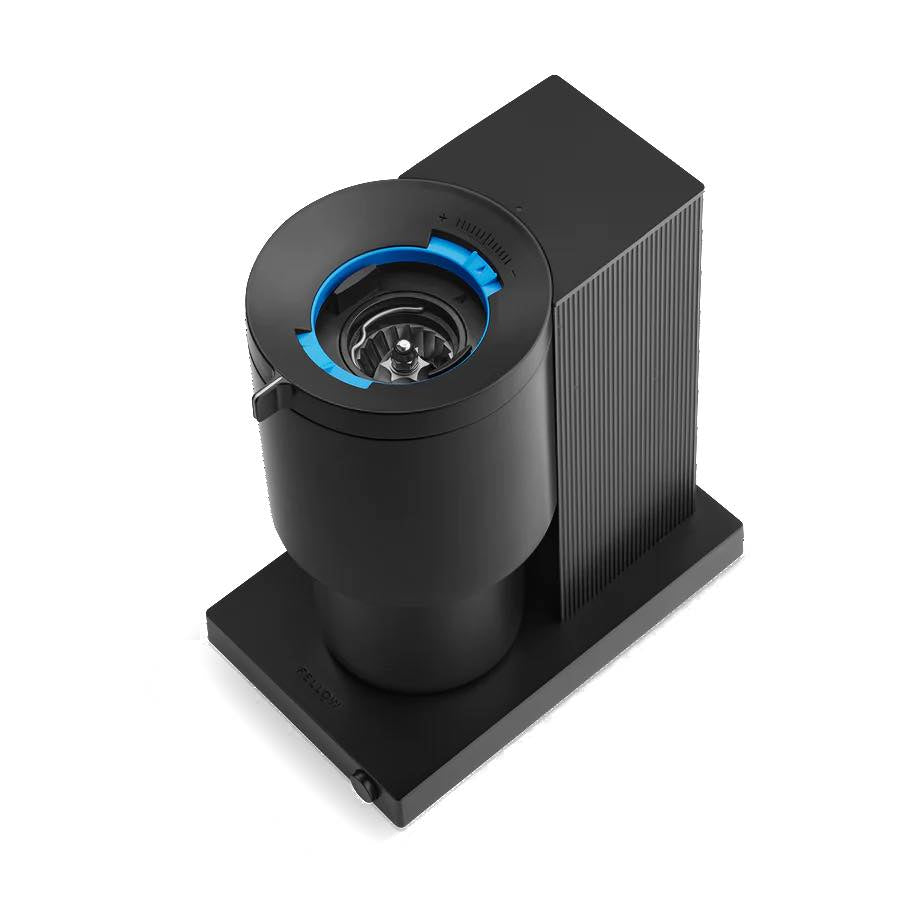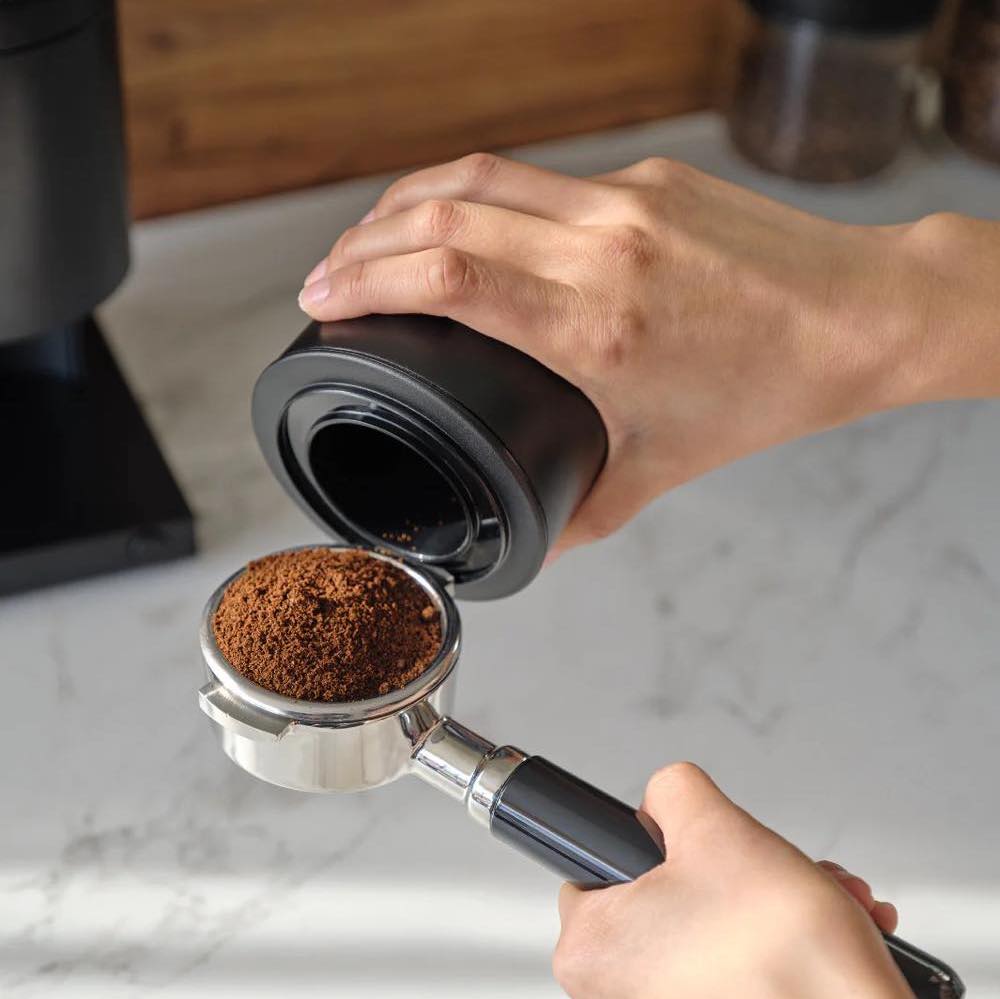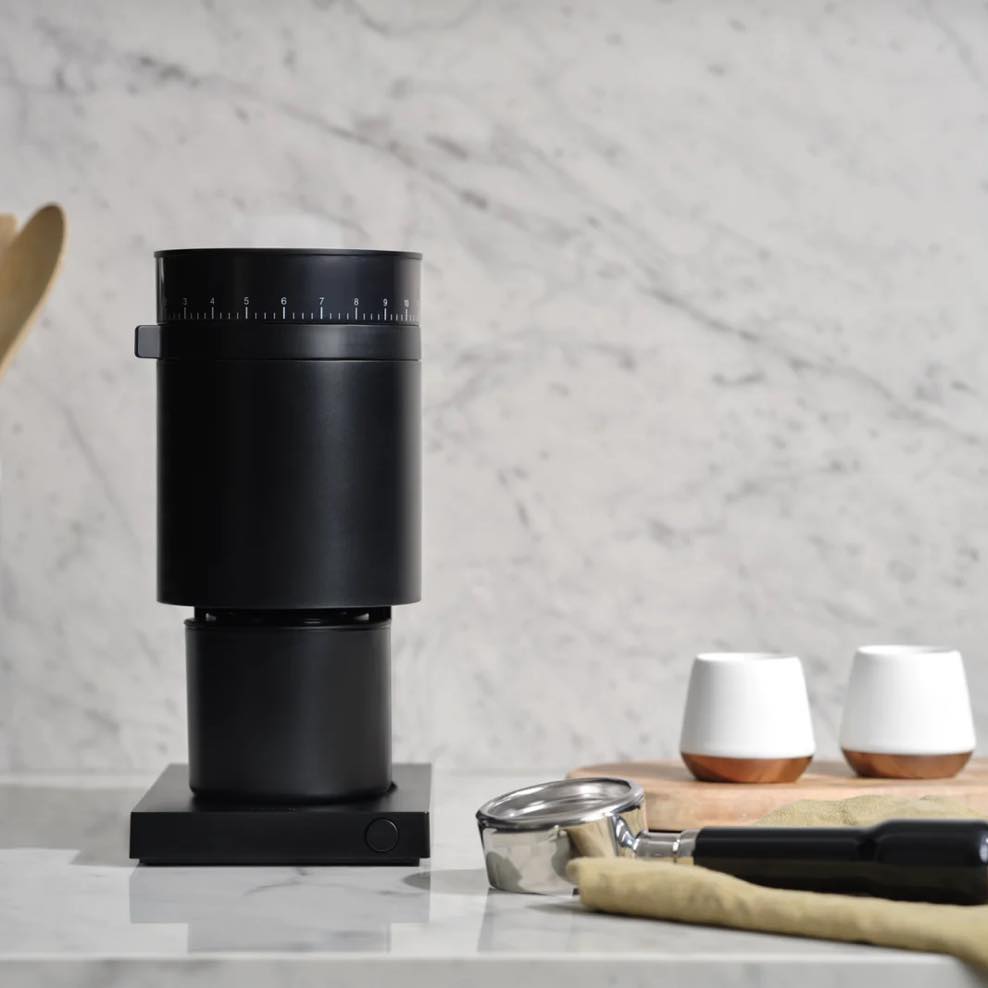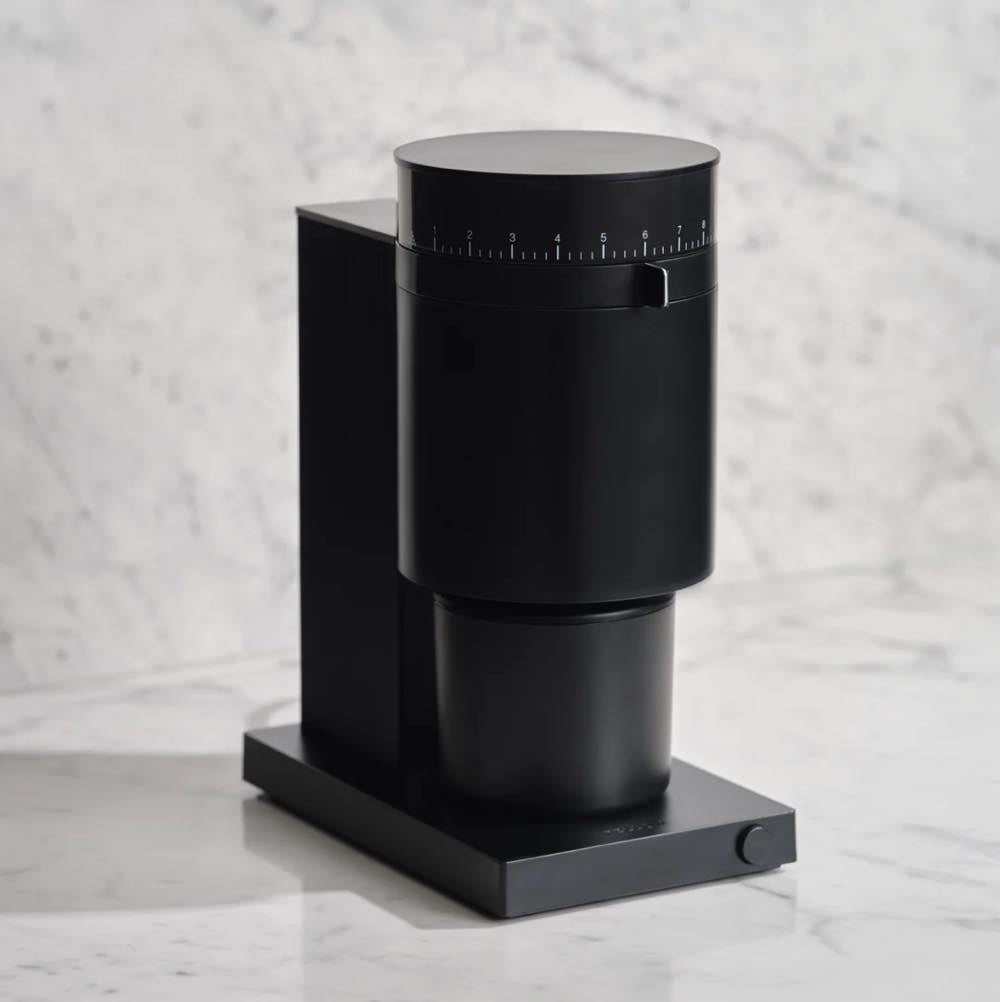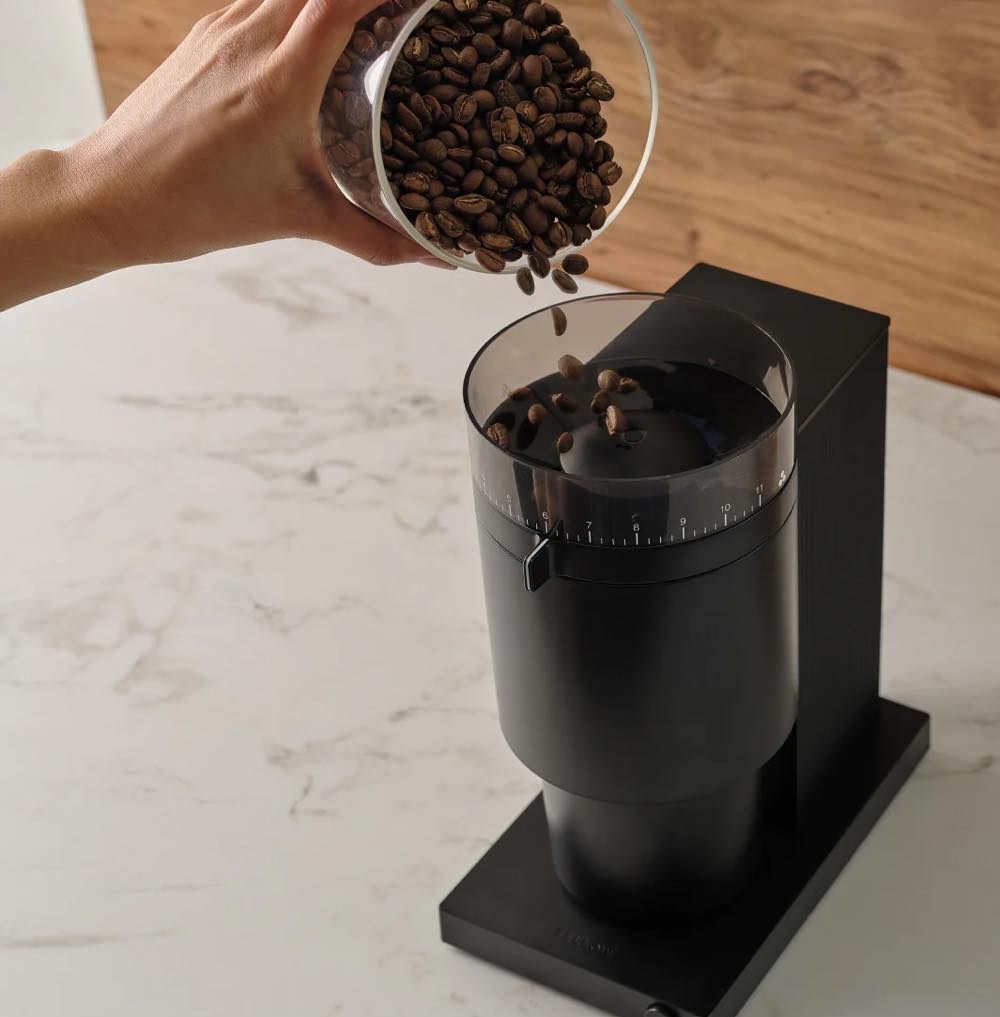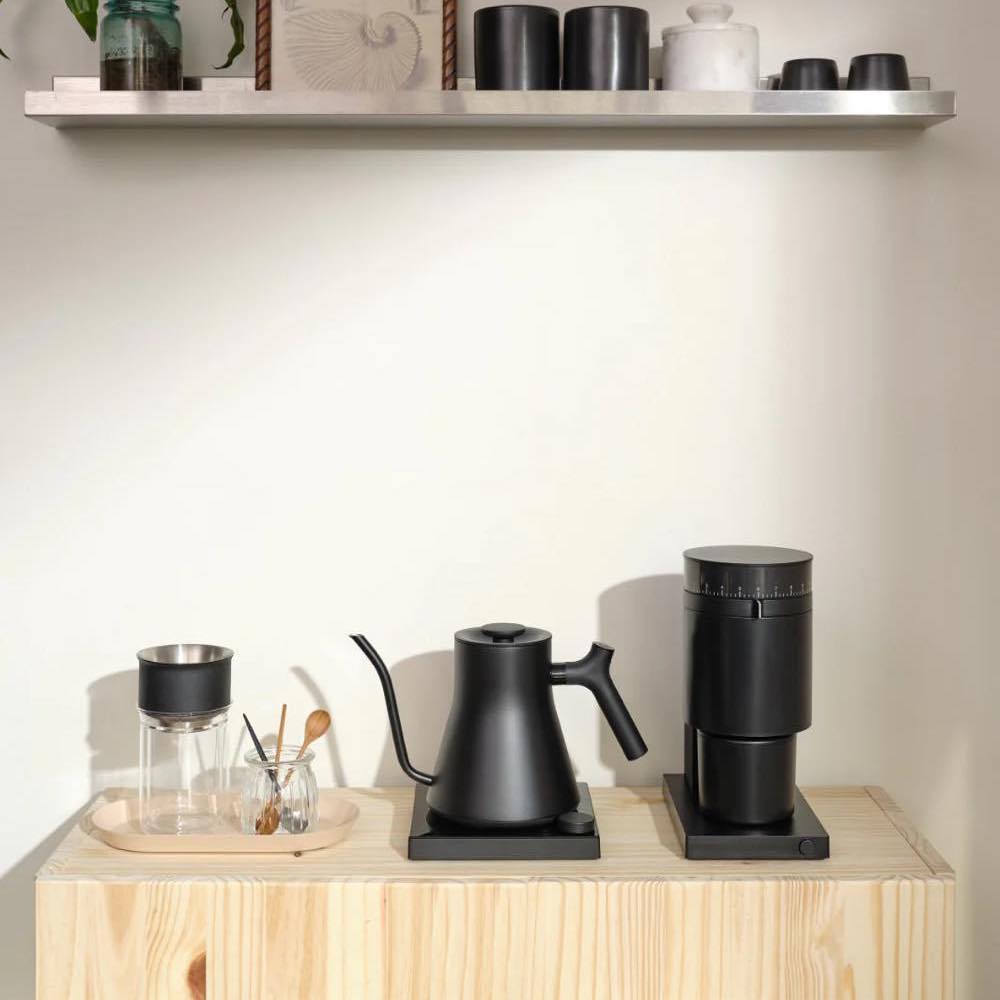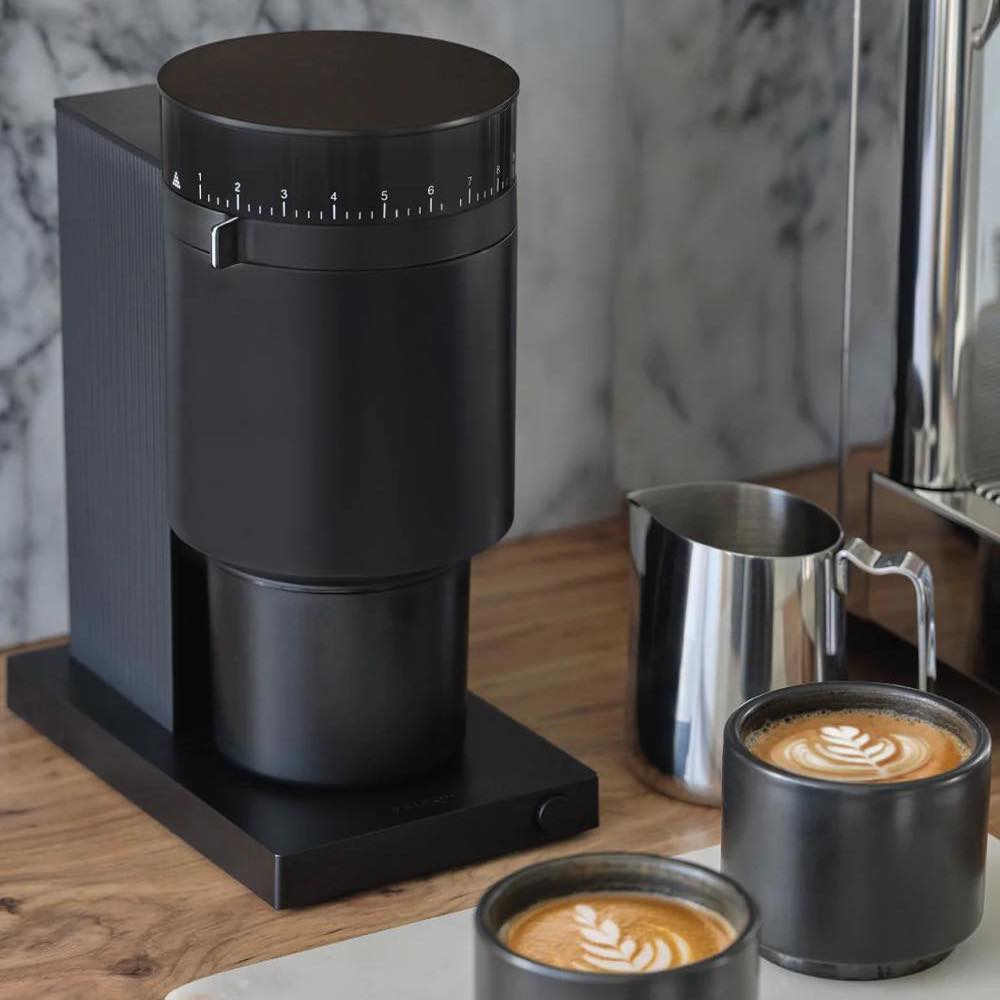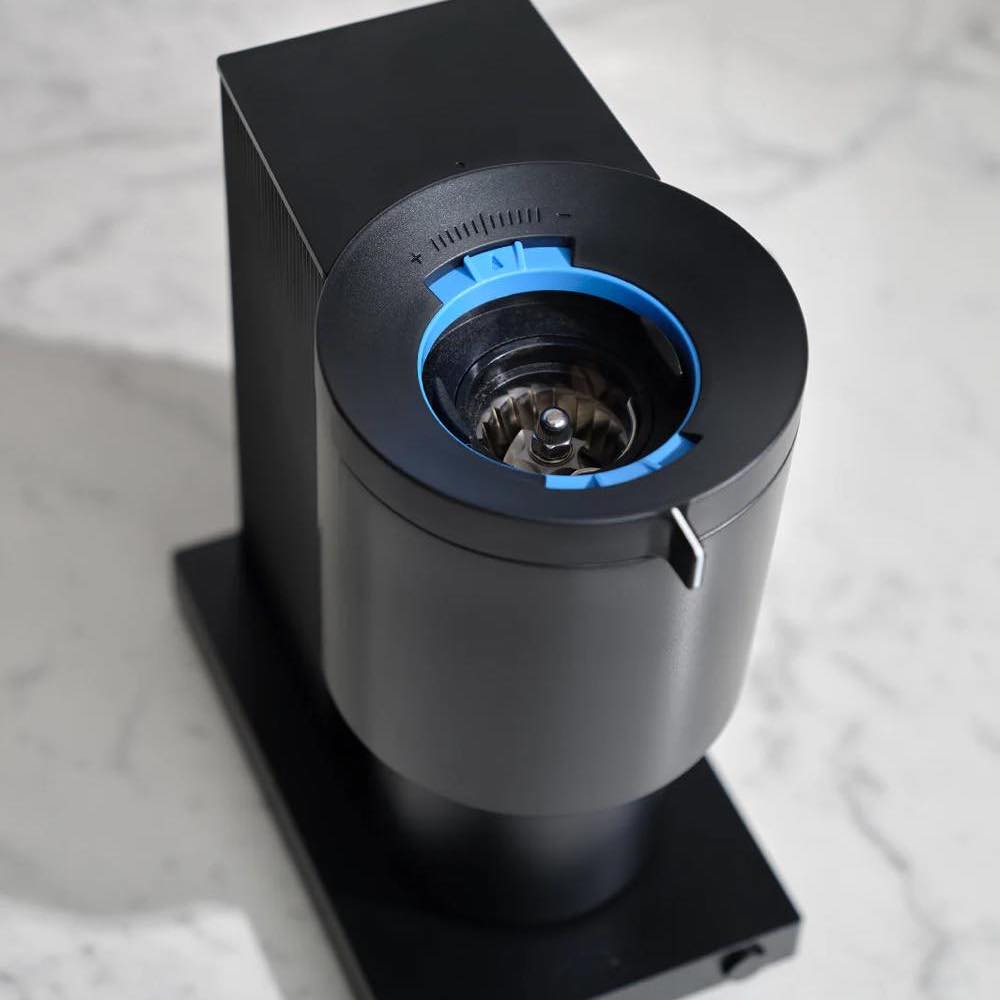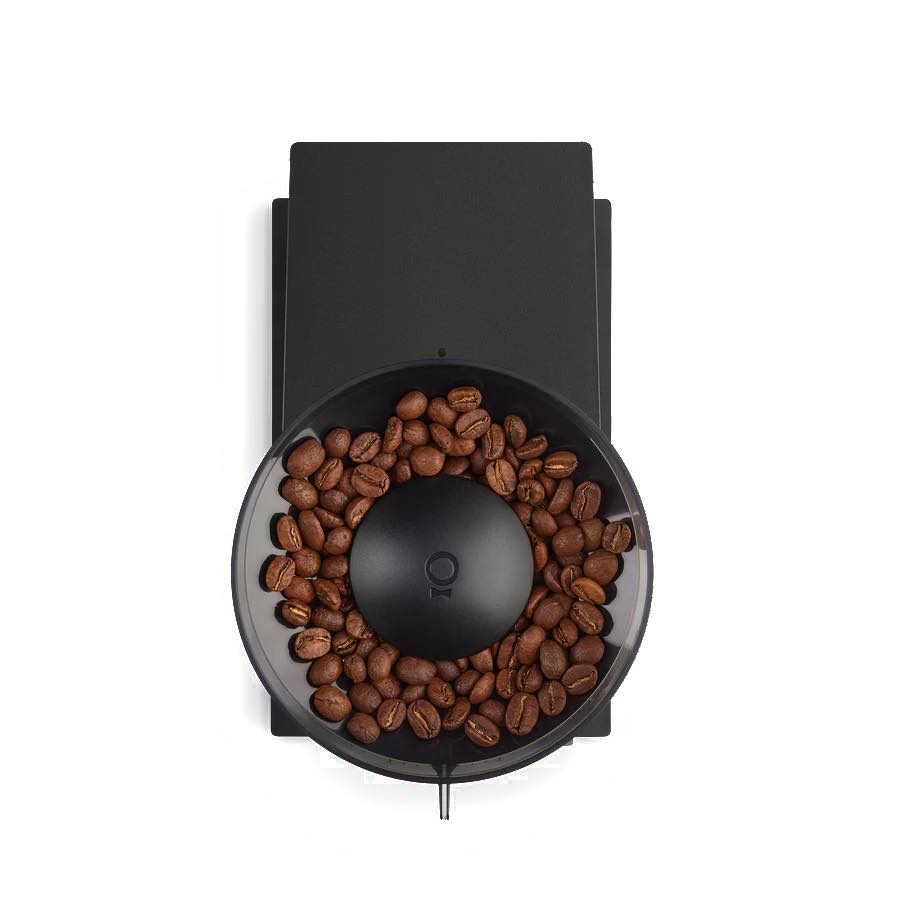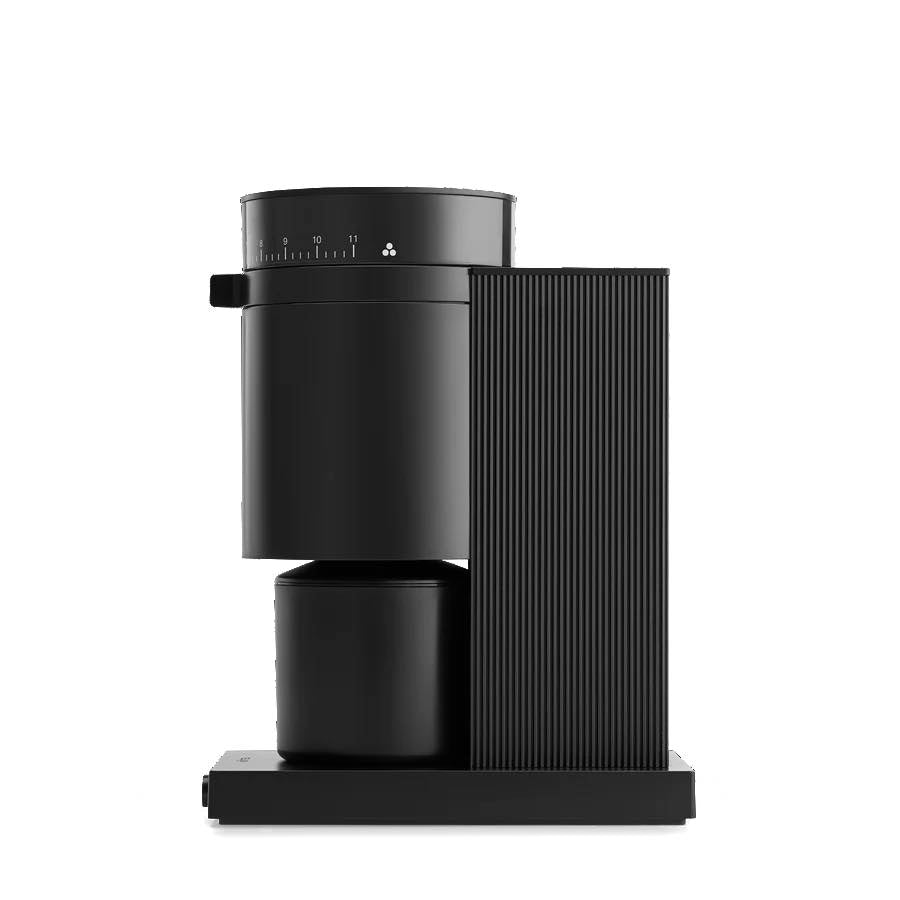 FELLOW Opus - Conical Burr Grinder
Fellow
The mighty and versatile Fellow Opus all-purpose grinder possesses the unparalleled ability to unleash the complete potential of your coffee beans, irrespective of the nature of the grind - be it espresso or cold brew.
Order now and get it on October 4, 2023 !
Free shipping over 75$ !
Customer service by coffee geeks
Returns accepted in 30 days
1 year warranty
See it in action
Are you intrigued about the unique features of this product and interested in seeing it in action? Then, watch this quick video to get a better understanding.
Watch
Description
Specs
Shipping & Returns
New Conical Burrs
Introducing the C6-40 Burly Burrs™ - a state-of-the-art 6-blade 40 mm conical burr set, powered by a robust motor capable of generating a staggering 6Nm of torque. With this unparalleled combination, the C6-40 Burly Burrs™ can produce exquisitely flavored grinds that have earned it the seal of approval from certified Q Graders, the coffee industry's equivalent of master sommeliers.

Features
41+ Precision Settings: Plus expanded range and granularity using the inner ring.

110 g Load Bin Capacity: Brew what you want, up to 12 cups of coffee.

Single Dose Loading: Grind only what you need, so beans stay extra fresh.

Timed Autostop: Automatically shuts off after the last bean is ground.

Anti-Static Technology: Grinds stay in your brewing device, rather than your countertop.

6-blade 40 mm conical burrs

6 Nm of torque with 350 RPM burr speed
All Purpose Grinder
Opus is an exceptional grinder that offers a complete set of features to elevate your coffee brewing experience. The volumetric dosing lid allows for precise measurement of beans, providing enough grounds for up to 12 cups of coffee.
Additionally, the load bin lid provides a convenient grind guide, ensuring that you never lose your bearings while grinding. With the inner ring, you can make precise adjustments to achieve the desired grind size. Moreover, the unique no-tool calibration feature allows you to keep your settings in check with ease.
Low Retention Grinder
Opus presents a grinding machine with a direct drop-down design that allows the coffee beans to move from the load bin to the catch without any retention of the grinds. In addition to that, it is equipped with anti-static technology and a spouted catch, which ensures cleanliness while using the machine. All these features come in a stunning and space-efficient design, which can be a focal point on your countertop.
Want to know more? Read our full review!
Usage: Opus was designed for grinding for espresso, pour-over, electric coffee makers, French press, AeroPress®, and cold brew.
Dimensions (LxWxH): 210 mm x 129 mm x 268 mm
Weight: 4 lb / 1.81 kg
Grinds Capacity: 110 g
Cord Length: 1 m
Power: 120 VAC, 60 Hz
Materials: High-quality ABS/PC/PP plastics, stainless steel burr set
Warnings: CA Prop 65
Shipping: Free shipping for orders over 75$ in Canada and USA. Shipping rates calculated at checkout. Cafe Fabrique is not responsible for any applicable import fees. International Orders are shipped at the risk of the buyer - Café Fabrique will not be responsible for lost/damaged items
Returns: Any item you're not completely satisfied with can be returned up to 30 days after you receive it. The cost of the item, minus initial shipping costs will be refunded.
Click here for the complete shipping policy.
Description
Specs
Shipping & Returns