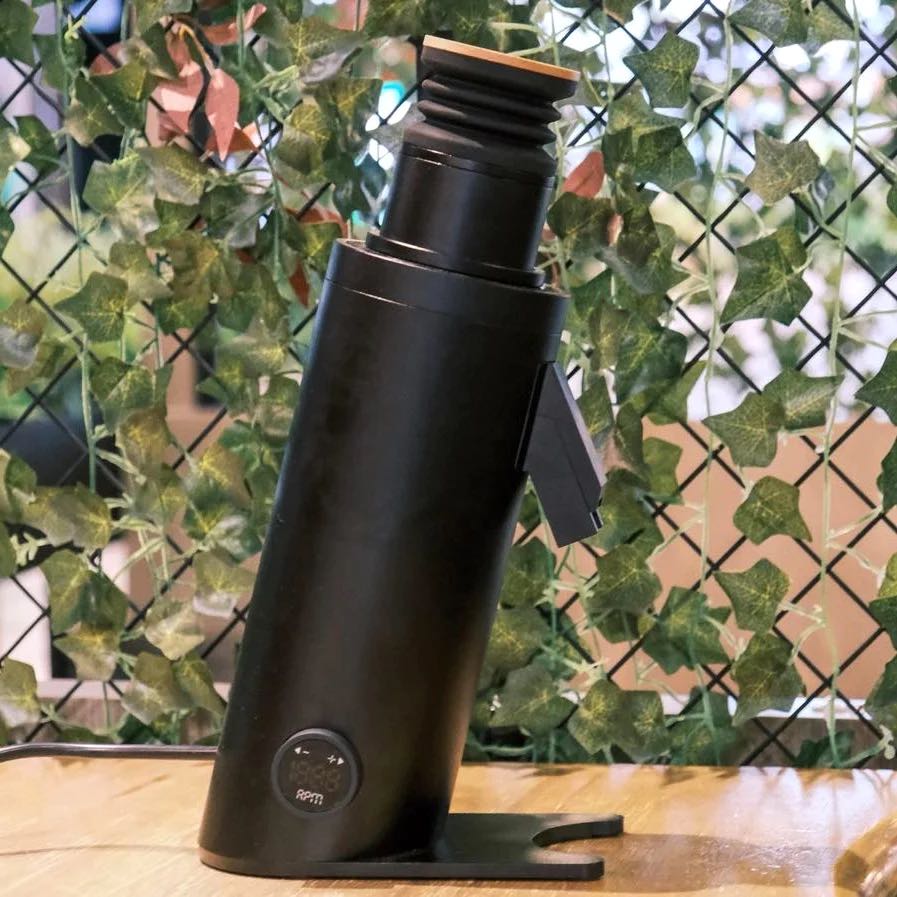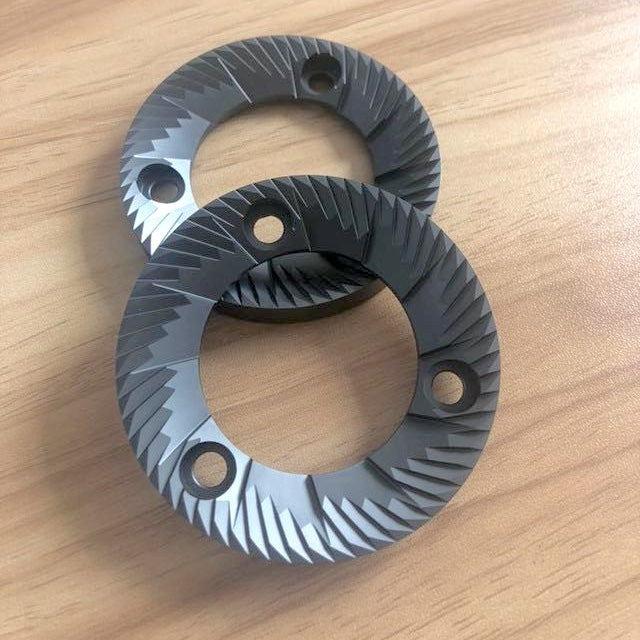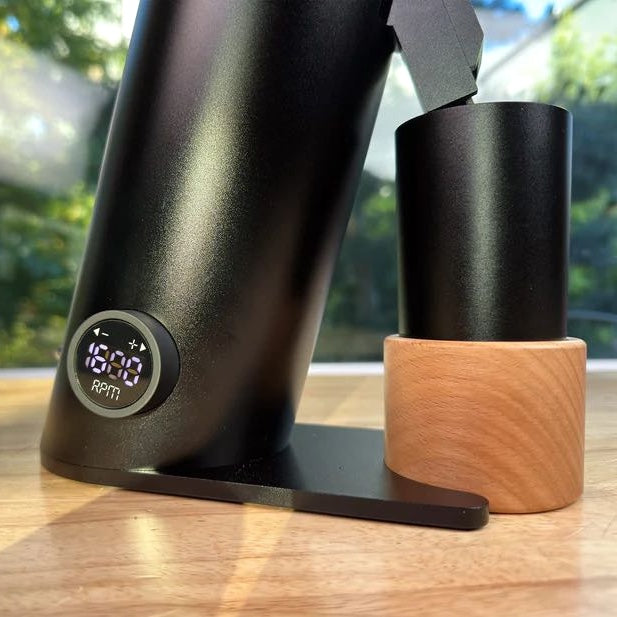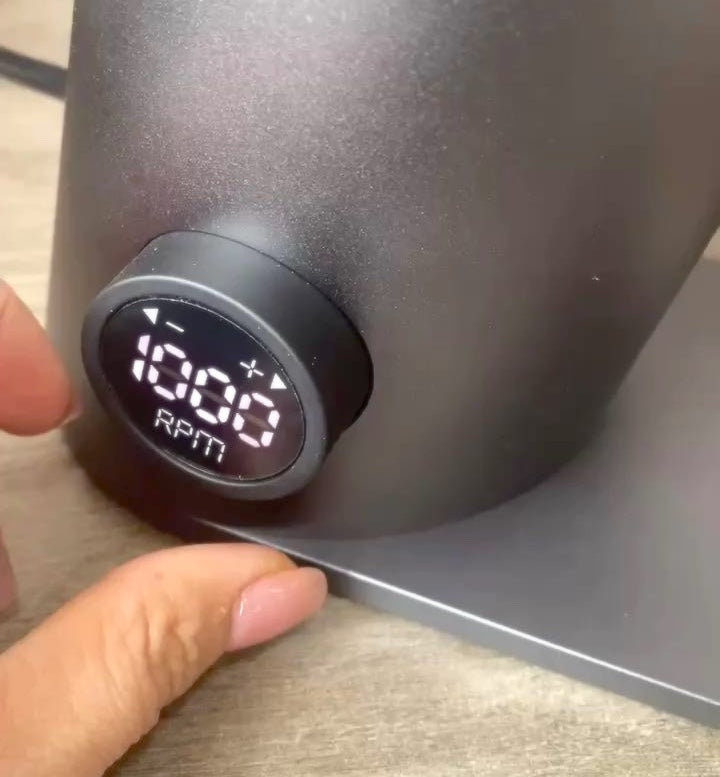 DF64V - Variable Speed Coffee Grinder - Single Dose
DF64
Upgrade your coffee routine with the DF64V. Crafted as a versatile grinder, it conquers every grind from pour over to espresso with ease. Its ultra-low retention, sleek compact size, stepless adjustment, and variable speed don't just make it good—they make it a must-have for every coffee lover.
Free shipping over 75$ !
Customer service by coffee geeks
Returns accepted in 30 days
1 year warranty
Description
Specs
Shipping & Returns
DF64V Overview

Meet the DF64V, the new standard-setter from the minds behind the DF64 grinder. It meshes 64mm burrs with a variable speed motor to deliver that perfect, fluffy grind you love—minus the clumping. Packed with features like DLC burrs, a removable chute, resilient aluminum body, metal dosing cup, and stylish wooden details, the DF64V is the epitome of quality and performance.
Espresso & Pour Over
The DF64V was ingeniously designed to be a versatile grinder, performing optimally across the entire spectrum from pour over to espresso. Its exceptional features such as extremely low retention, compact size, stepless adjustment, and variable speed.
Features
Variable Speed: Brushless 300W DC motor with variable speed control from 600-1800RPM.   Stalling or clogging may occur if using low RPM for fine grinds.
Single dosing: No hopper design combined with the blowing hopper means no stale coffee; only put in the exact amount of beans needed.
64mm DLC flat burrs: Comes standard with 64mm DLC (Diamond-like-coating) flat burrs that will last 10x longer than standard steel burrs (~3000kg).  
Extremely low retention (ELR): The DF64V has been designed to minimizes retention.
Stepless Micrometric Adjustments: Unlimited adjustments with the stepless adjustment collar.
Easy to clean:  Simply unscrew the collar all the way to access and clean the burrs.  The DF64V also features a magnetic chute that can easily be removed for cleaning.
Premium look: The painted aluminum body combined with the real wood accents give the DF64V a premium and durable look.
Upgrade to SSP Burrs
Upgrade to SSP burrs for even better results! Note that the adjustment lever may need to be reset due to the burrs being a slightly different thickness than the OEM burrs.
| | |
| --- | --- |
| Burrs | 64mm DLC burrs |
| Adjustments | Stepless Micrometric |
| Motor  | 110/120V, 300W |
| Dosing | Manual |
| Hopper Capacity | 50g  (plus 30g in grinding chamber) |
| Depth | 20.0cm 7.9") |
| Height | 33.0cm (13.0") |
| Width | 10.0cm (3.9") |
| Weight | 3.9kg (8.6lbs) |
| Made in | China,  burrs made in Italy |
| Manufacturer Warranty | 1 year |
| Best suited for | Espresso, Pour Over |
This grinder is sold under multiple names as the manufacturer allows private labelling.  It is also known as the Turin DF64, G-Iota and Solo. 
Shipping: Free shipping for orders over 75$ in Canada and USA. Shipping rates calculated at checkout. Cafe Fabrique is not responsible for any applicable import fees. International Orders are shipped at the risk of the buyer - Café Fabrique will not be responsible for lost/damaged items
Returns: Any item you're not completely satisfied with can be returned up to 30 days after you receive it. The cost of the item, minus initial shipping costs will be refunded.
Click here for the complete shipping policy.
Description
Specs
Shipping & Returns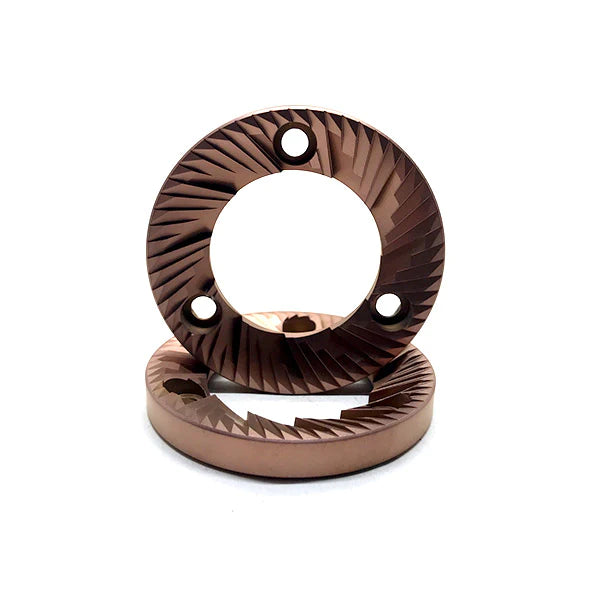 $189.00
Frequently bought together
SSP 64mm Burrs - Red Speed EP & MP
SSP Grinding Solution burrs are the ultimate choice for coffee enthusiasts looking for the perfect grind. Made of high-quality cast-iron material and featuring a durable Red Speed (AlTiN) coating, these burrs boast a custom geometry and unique top and bottom design, ensuring a consistent grind and unparalleled taste in every cup. Upgrade to the best with SSP Grinding Solution burrs.