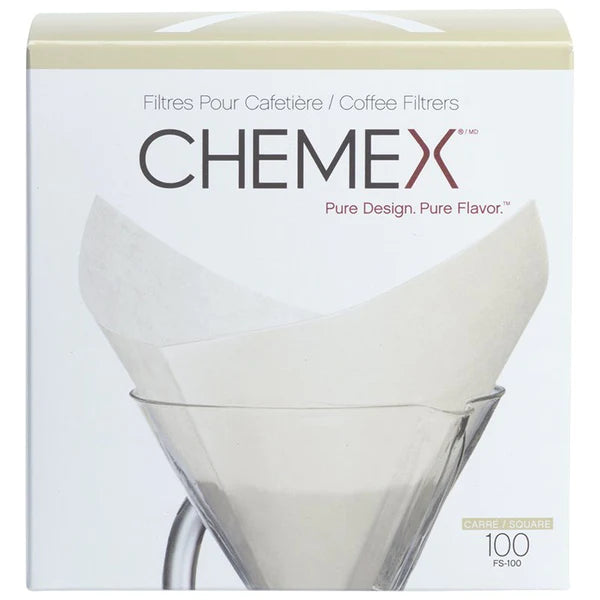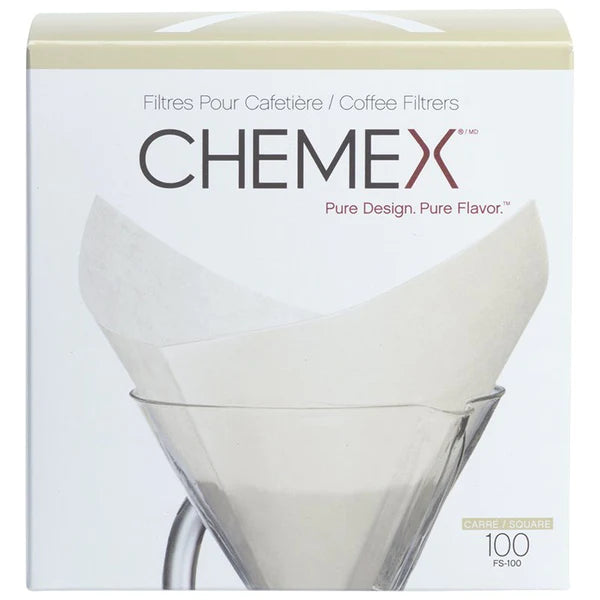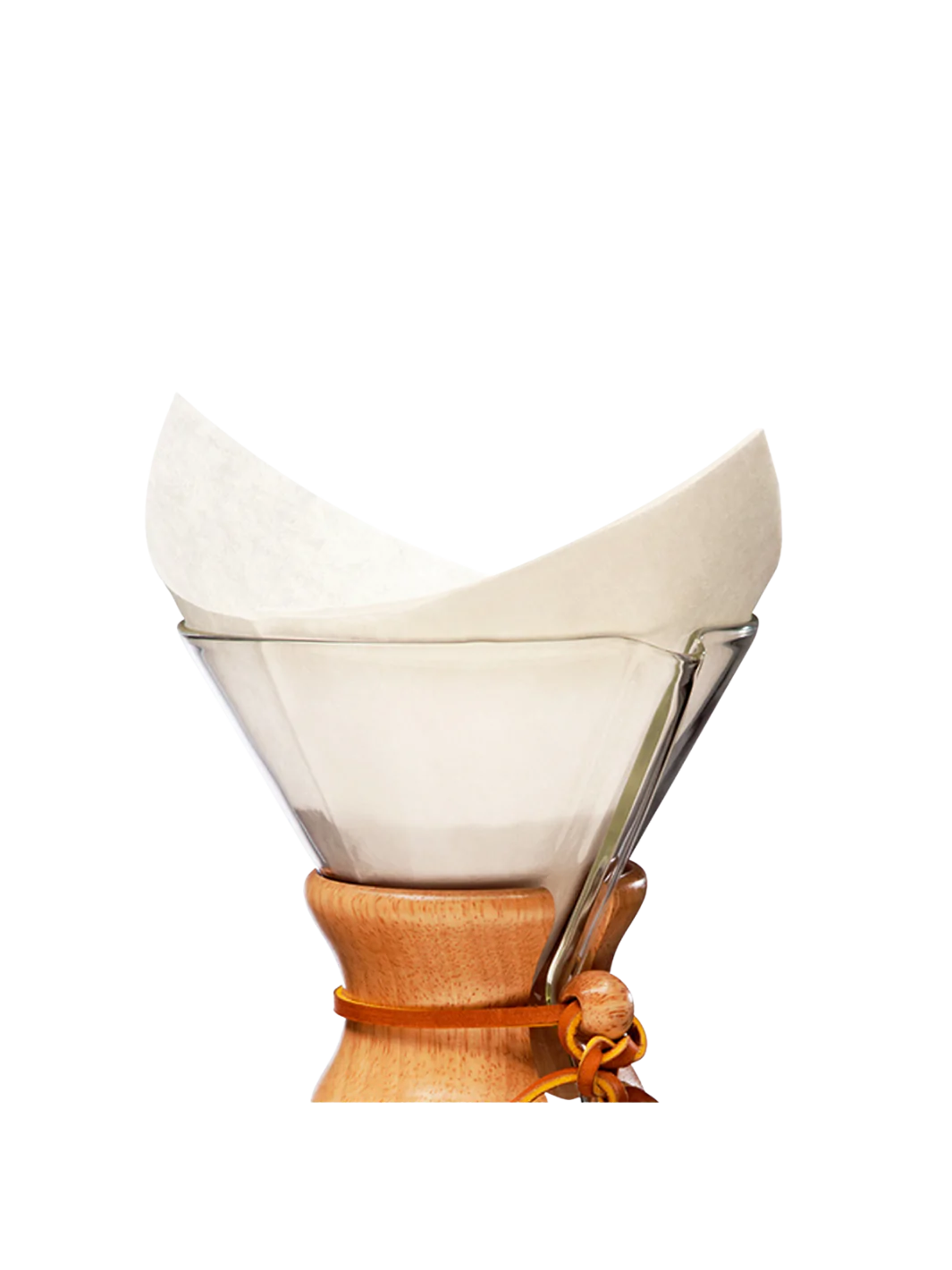 CHEMEX White Coffee Filter Squares (100-Pack)
Chemex
Are you tired of bland and bitter coffee? Look no further than CHEMEX Bleached Filters. Made from 100% natural fibers, these filters are free from chlorine and other chemicals, ensuring that you get the purest taste possible. The unique square design and thick walls provide a more consistent brew, while the impurity-removing fibers give you a clean and clear cup every time. Say goodbye to bland coffee and hello to a delicious and enjoyable morning cup with CHEMEX® Natural Filter Squares. Don't wait any longer, try them today!
Order now and get it on October 3, 2023 !
Free shipping over 75$ !
Customer service by coffee geeks
Returns accepted in 30 days
Carbon neutral deliveries
See it in action
Are you intrigued about the unique features of this product and interested in seeing it in action? Then, watch this quick video to get a better understanding.
Watch
Description
Specs
Shipping & Returns
Chemex White Filters
Elevate your morning coffee routine with CHEMEX® Natural Filter Squares. These premium filters, made from 100% natural fibers and free from harmful chemicals, enhance the flavor and aroma of your coffee for a pure and delicious brew.
What is special about Chemex filters?
CHEMEX® Natural Filter Squares stand out with their square shape and thicker walls, making them able to hold more coffee grounds and deliver a more consistent brew without any bitterness from over-extraction.
Do Chemex filters make a difference?
Elevate your coffee game with CHEMEX® Natural Filter Squares' unique square shape and thicker walls. These premium filters hold more coffee grounds for a consistent and delicious brew every time, without the bitterness of over-extraction.
Brewing coffee with CHEMEX White Filters is as easy as 1-2-3. Start by placing one filter in your coffee maker, add your favorite coffee grounds, then pour in hot water. The coffee will drip through the filter and into the carafe, leaving you with a delicious and clean brew. Best of all, these disposable filters mean no more messy cleanup after each use.
Features
Made from 100% natural fibers
Oxygen cleansing is a bleach-free process, ensuring no chemical residue or taste is imparted to the filter
Square shape with thicker walls for a more consistent brew
Removes impurities from the coffee for a clean and clear brew
Easy to use and disposable for convenience.
Compostable
Are Chemex filters compostable?
CHEMEX Filters are made from paper, but unlike regular filters, they are made from 100% natural fibers and can be biodegraded and composted, making them an eco-friendly option for coffee lovers looking to reduce their environmental impact.
Are Chemex filters bleached?
With CHEMEX White Filters, you don't have to worry about unwanted residue or taste from bleaches or other chemicals. CHEMEX Filters use oxygen cleansing to ensure the purest taste possible for your coffee. It's the natural, chemical-free option that coffee lovers have been searching for.
Compatible with all CHEMEX® Brewers except CM-1, CM-1C, CM-1GH
20-30% heavier than other filters
Produces coffee with clarity and complexity
Natural unbleached paper
100 filters per pack
Made in the USA
We suggest wetting the filters before use.
Shipping: Free shipping for orders over 75$ in Canada and USA. Shipping rates calculated at checkout. Cafe Fabrique is not responsible for any applicable import fees. International Orders are shipped at the risk of the buyer - Café Fabrique will not be responsible for lost/damaged items
Returns: Any item you're not completely satisfied with can be returned up to 30 days after you receive it. The cost of the item, minus initial shipping costs will be refunded.
Click here for the complete shipping policy.
Description
Specs
Shipping & Returns