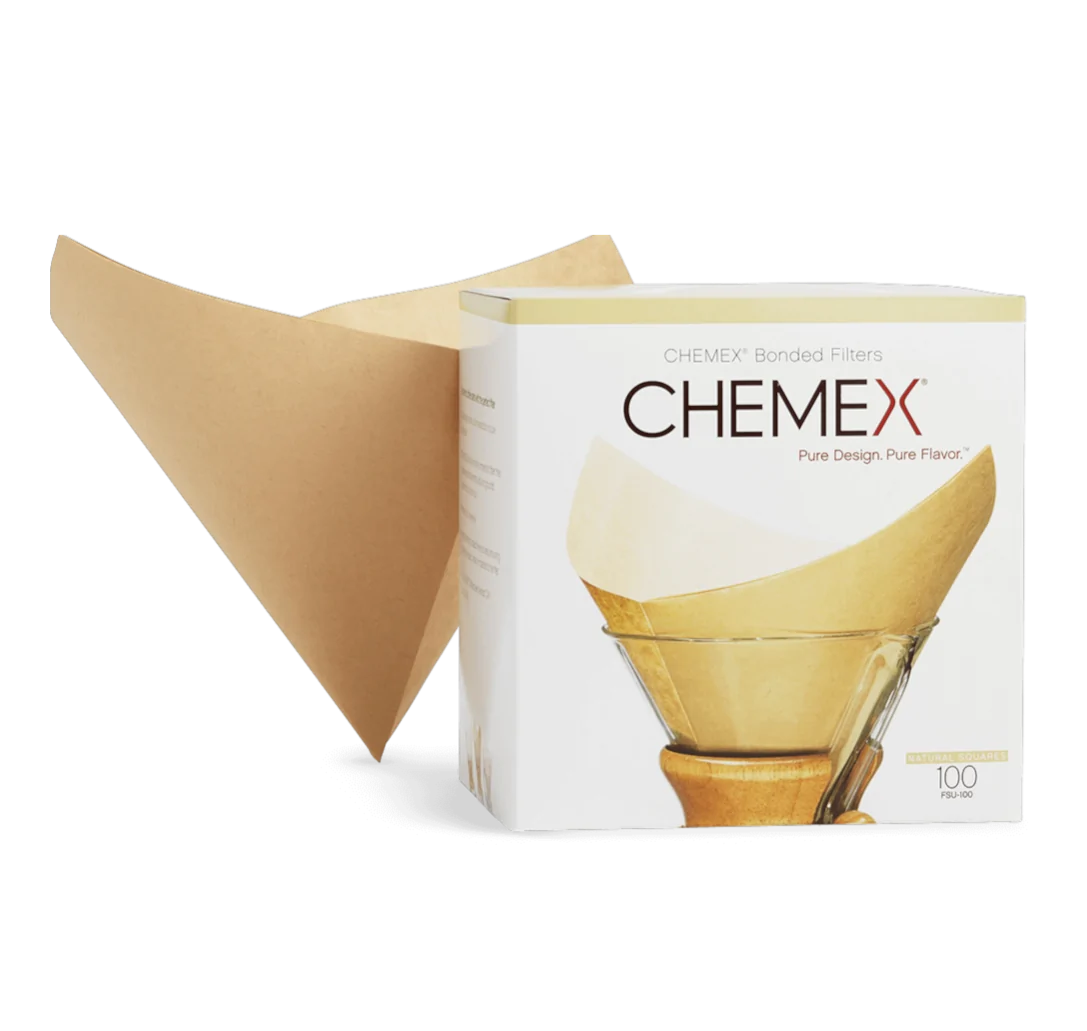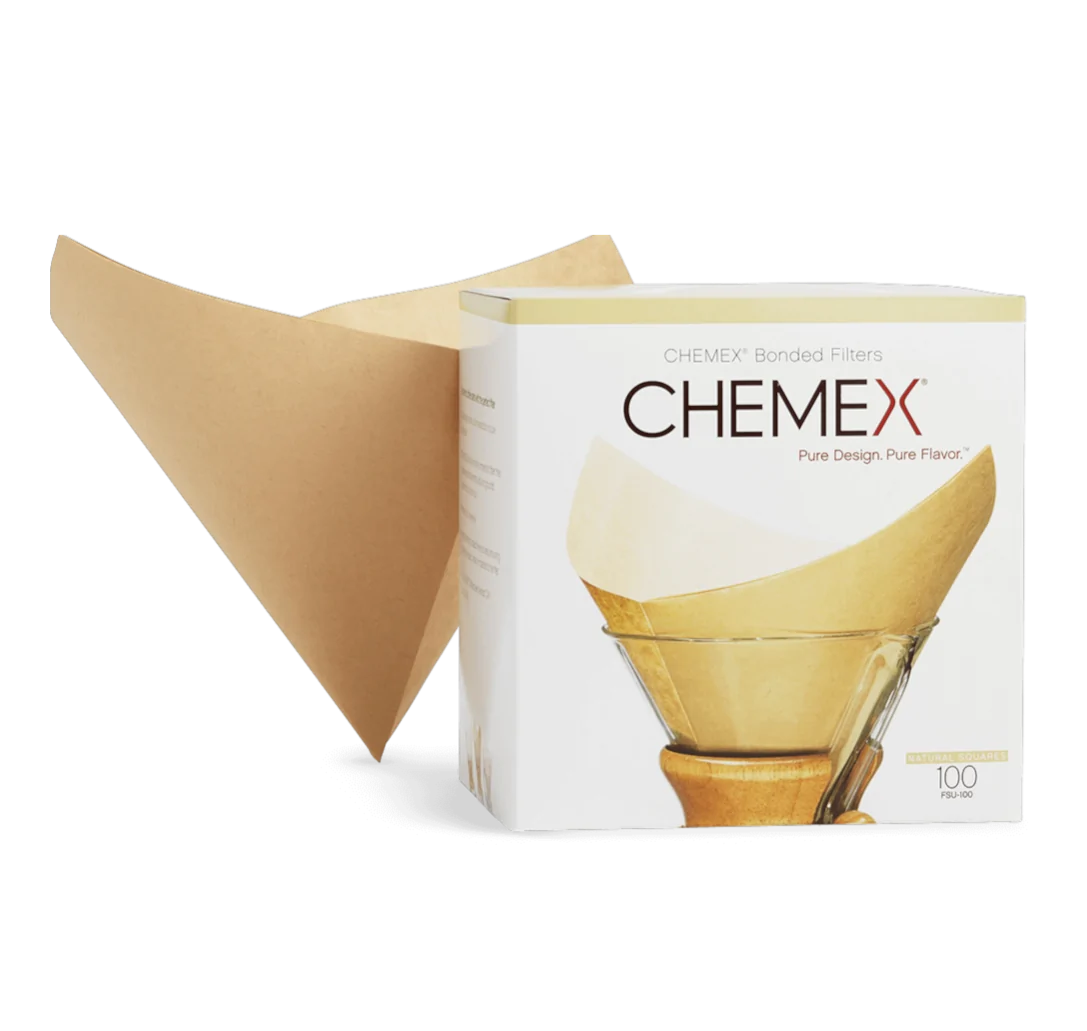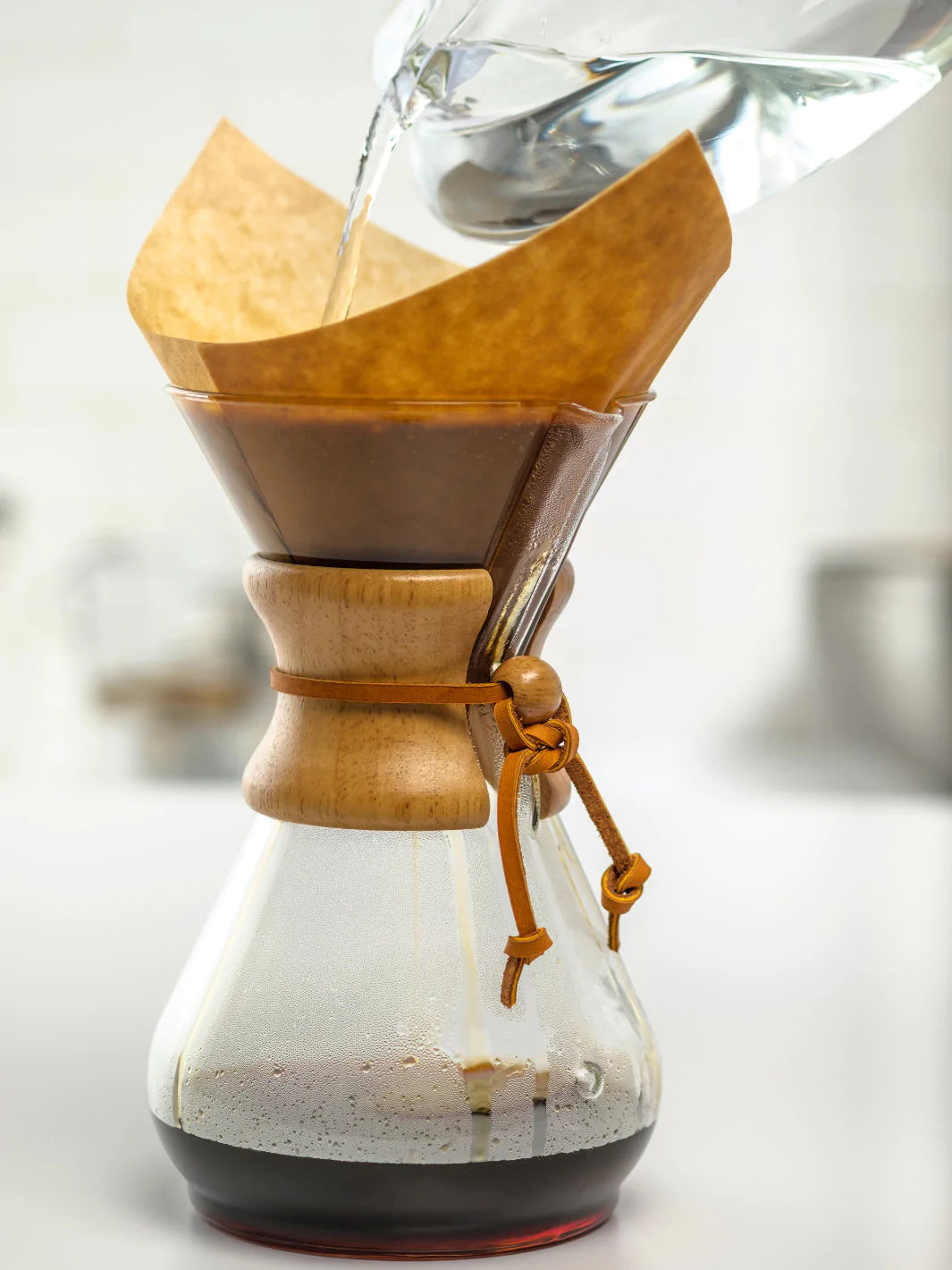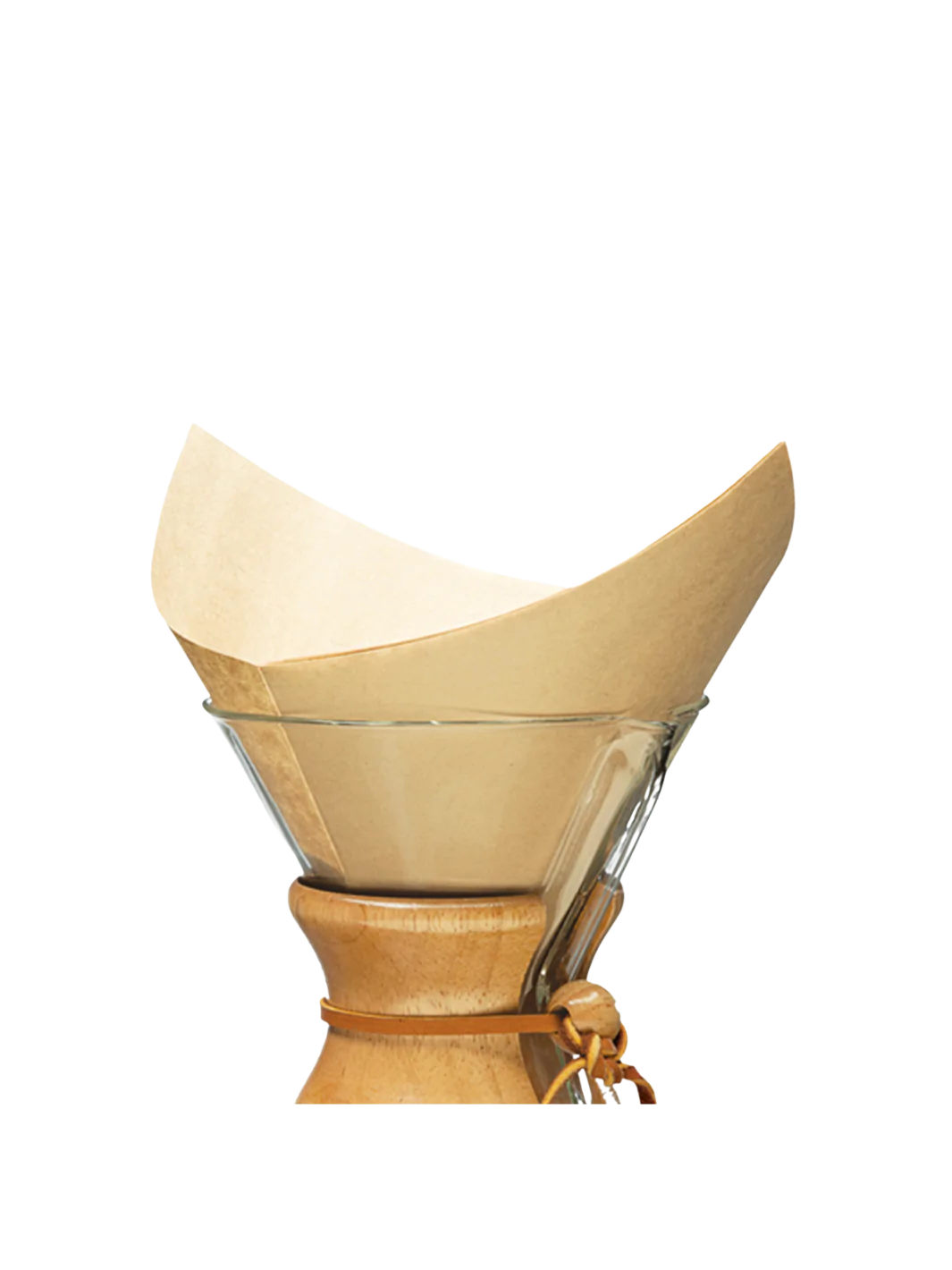 CHEMEX Natural Coffee Filter Squares (100-Pack)
Chemex
Are you tired of bland and bitter coffee? Look no further than CHEMEX® Natural Filter Squares. Made from 100% natural fibers, these filters are free from chlorine and other chemicals, ensuring that you get the purest taste possible. The unique square design and thick walls provide a more consistent brew, while the impurity-removing fibers give you a clean and clear cup every time. Say goodbye to bland coffee and hello to a delicious and enjoyable morning cup with CHEMEX® Natural Filter Squares. Don't wait any longer, try them today!
Order now and get it on October 3, 2023 !
Free shipping over 75$ !
Customer service by coffee geeks
Returns accepted in 30 days
Carbon neutral deliveries
See it in action
Are you intrigued about the unique features of this product and interested in seeing it in action? Then, watch this quick video to get a better understanding.
Watch
Description
Specs
Shipping & Returns
Chemex Natural Filters

Upgrade your morning coffee with CHEMEX® Natural Filter Squares, expertly crafted to boost flavor and aroma while delivering a clean, clear brew. Made from 100% natural fibers, these filters keep your coffee free from chemicals and chlorine for a pure taste.
What is special about Chemex filters?
Experience the innovative design of CHEMEX® Natural Filter Squares – their distinct square shape and thicker walls ensure a consistent brew, packed with flavor, while eliminating bitterness.
Do Chemex filters make a difference?
The ability of CHEMEX® Natural Filter Squares to remove impurities from coffee is another notable advantage. These filters, composed of a blend of fibers, effectively eliminate sediment, oils, and other impurities that may negatively impact the taste. Consequently, users can consistently enjoy a clean and clear brew, devoid of any bitterness or sourness resulting from impurities.
CHEMEX® Natural Filter Squares are also incredibly easy to use. Simply place one filter in the CHEMEX® coffee maker and add your coffee grounds. Once you've added the hot water, the coffee will drip through the filter and into the carafe, leaving you with a delicious and clean brew. And because these filters are disposable, there's no need to worry about cleaning them after each use - simply dispose of the used filter and start again
Features
Made from 100% natural fibers
Free from chlorine and other chemicals
Square shape with thicker walls for a more consistent brew
Removes impurities from the coffee for a clean and clear brew
Easy to use and disposable for convenience.
Compostable
Are Chemex natural filters compostable?
Indeed, CHEMEX Natural Filters consist of paper and 100% natural fibers, making them biodegradable and compostable. This eco-friendly option appeals to coffee lovers aiming to decrease their environmental impact. Composting these filters contributes to waste reduction and a sustainable future.
Compatible with all CHEMEX® Brewers except CM-1, CM-1C, CM-1GH
20-30% heavier than other filters
Produces coffee with clarity and complexity
Natural unbleached paper
100 filters per pack
Made in the USA
Shipping: Free shipping for orders over 75$ in Canada and USA. Shipping rates calculated at checkout. Cafe Fabrique is not responsible for any applicable import fees. International Orders are shipped at the risk of the buyer - Café Fabrique will not be responsible for lost/damaged items
Returns: Any item you're not completely satisfied with can be returned up to 30 days after you receive it. The cost of the item, minus initial shipping costs will be refunded.
Click here for the complete shipping policy.
Description
Specs
Shipping & Returns