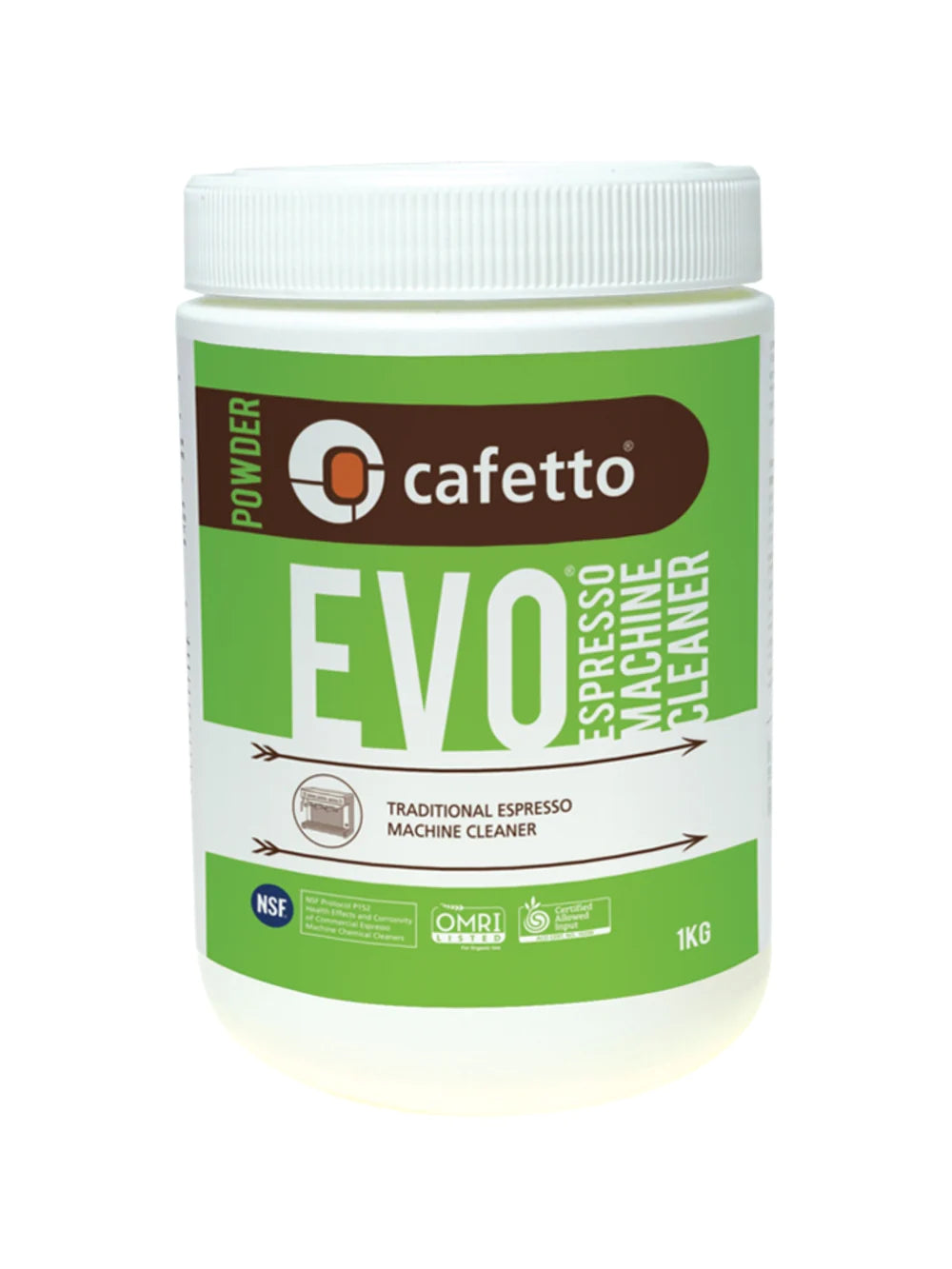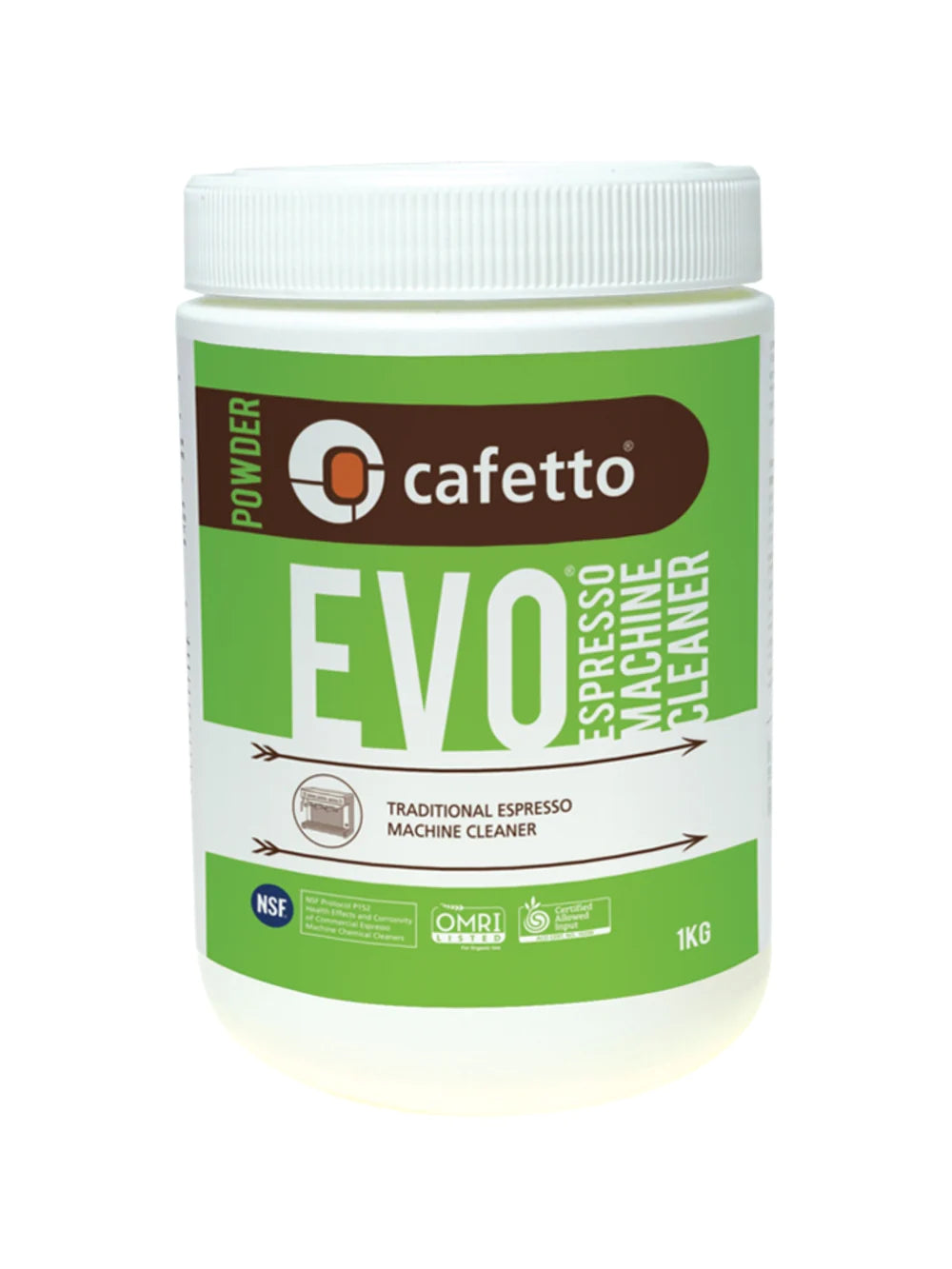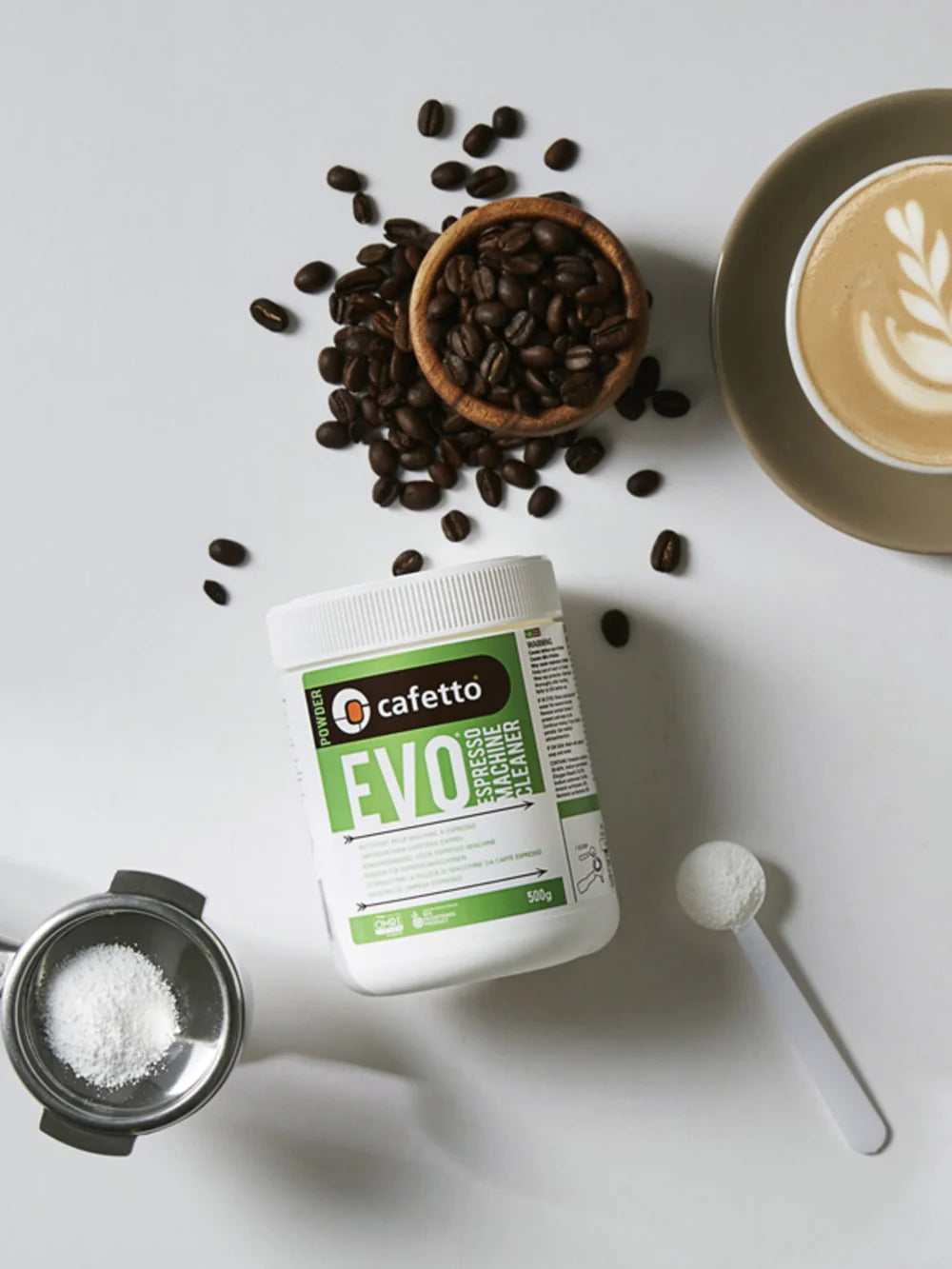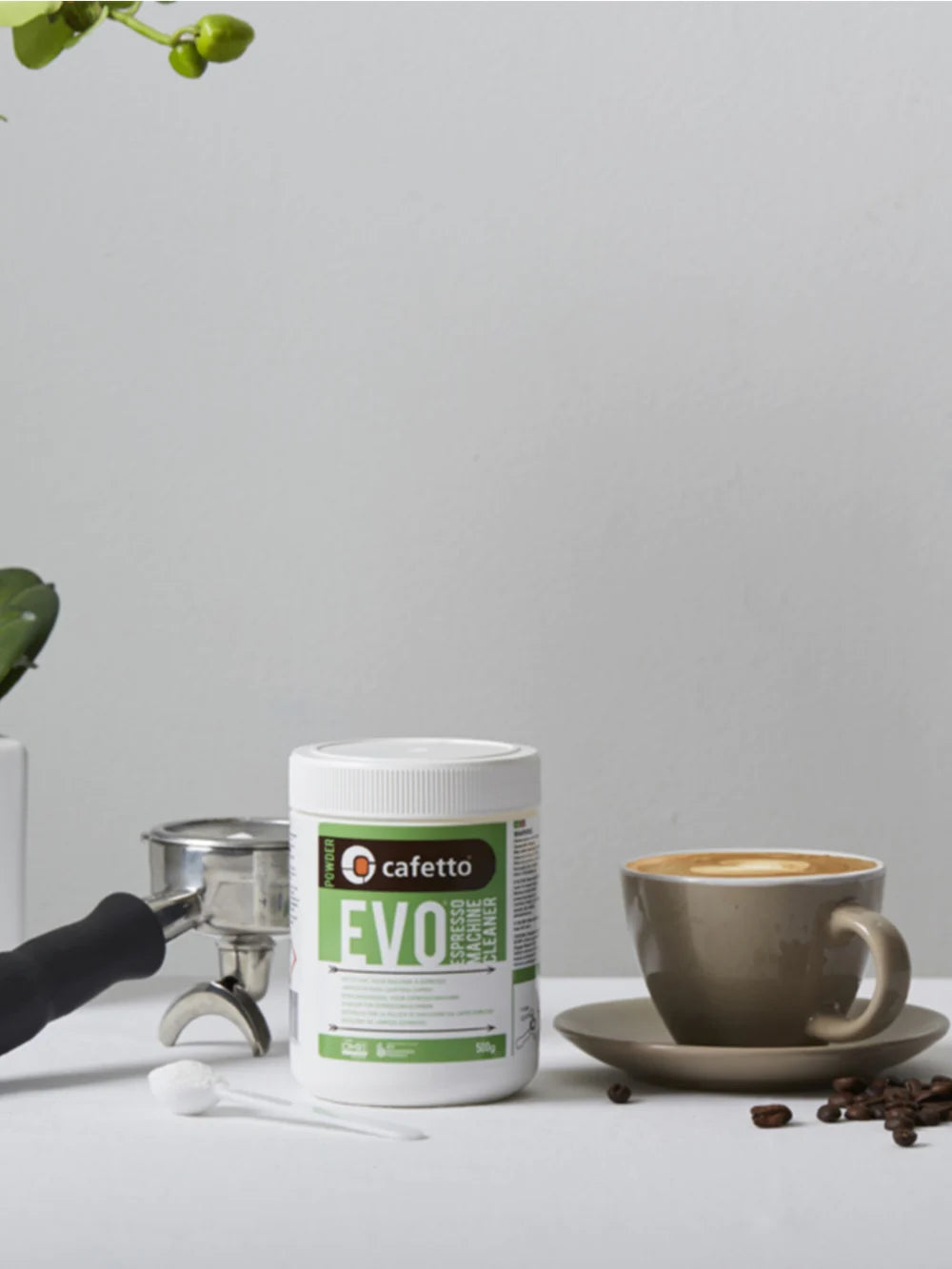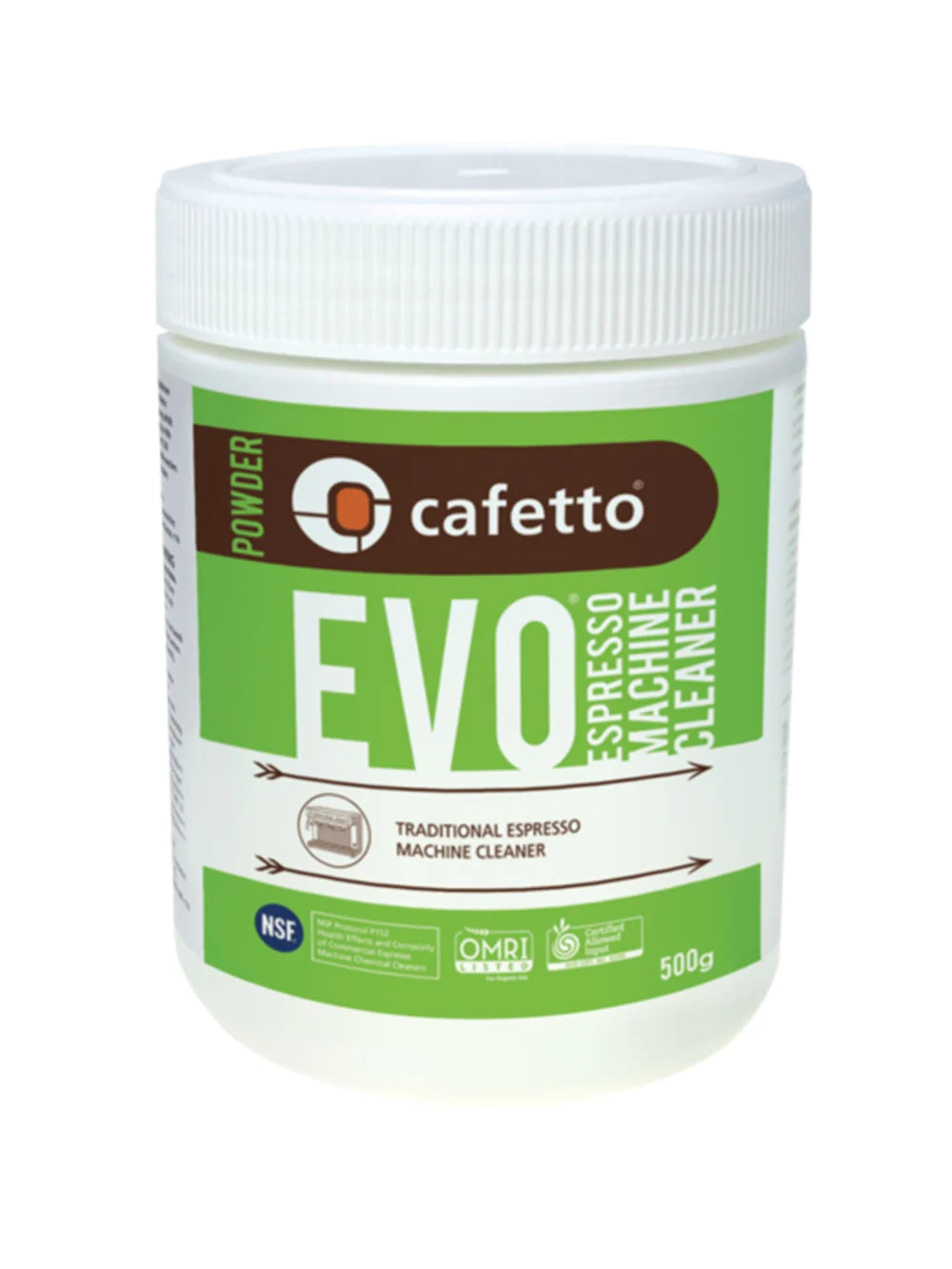 Cafetto EVO Cleaner
Cafetto
Looking for a way to keep your espresso machine clean while preserving the taste and aroma of your favorite coffee? Check out Cafetto Evo - the first espresso machine cleaner to be certified by an organic certification body.
Order now and get it on December 17, 2023 !
Free shipping over 75$ !
Customer service by coffee geeks
Returns accepted in 30 days
Carbon neutral deliveries
See it in action
Are you intrigued about the unique features of this product and interested in seeing it in action? Then, watch this quick video to get a better understanding.
Watch
Description
Specs
Shipping & Returns
EVO® Espresso Machine Cleaner
EVO® is a specially formulated espresso cleaner that enhances the flavor and aroma of your coffee. Its rapid solubility and free-rinsing composition remove coffee oils, grounds, and stains effortlessly. Moreover, it is non-GMO and free from phosphates and chlorine, making it safe for the environment. The ingredients used in EVO® are odorless and rapidly biodegradable, ensuring no harmful residue is left behind. Its non-corrosive formulation is also designed to safeguard your machine.
INSTRUCTIONS
Daily procedure to back-flush each delivery group:
Remove coffee filter from group handle, and replace with "blind" filter
For daily cleaning add 1 level scoop of Evo Espresso Machine Cleaner into the group handle and insert as if brewing espresso. If the machine is cleaned less often, use 2 scoops
Start cycle and allow to run for 10 seconds to dissolve cleaner
Stop cycle and allow to sit for 10 seconds
Start and stop cycle 4 more times – run for 10 seconds, stop for 10 seconds
Remove the group handle and rinse well under stream of water from delivery group. Turn off water.
Re-insert handle with blind filter, start and stop cycle 10 times – run for 5 seconds, stop for 2 seconds to ensure thorough rinsing. Remove blind filter & insert regular filter
Brew and discard a single espresso to re-season machine
Daily procedure to clean filters and group handles:
Soak group handles and filters in 500ml of hot water with 2 scoops of Evo Espresso Machine Cleaner for 10 minutes.
Rinse thoroughly in running hot water.
Shipping: Free shipping for orders over 75$ in Canada and USA. Shipping rates calculated at checkout. Cafe Fabrique is not responsible for any applicable import fees. International Orders are shipped at the risk of the buyer - Café Fabrique will not be responsible for lost/damaged items
Returns: Any item you're not completely satisfied with can be returned up to 30 days after you receive it. The cost of the item, minus initial shipping costs will be refunded.
Click here for the complete shipping policy.
Description
Specs
Shipping & Returns