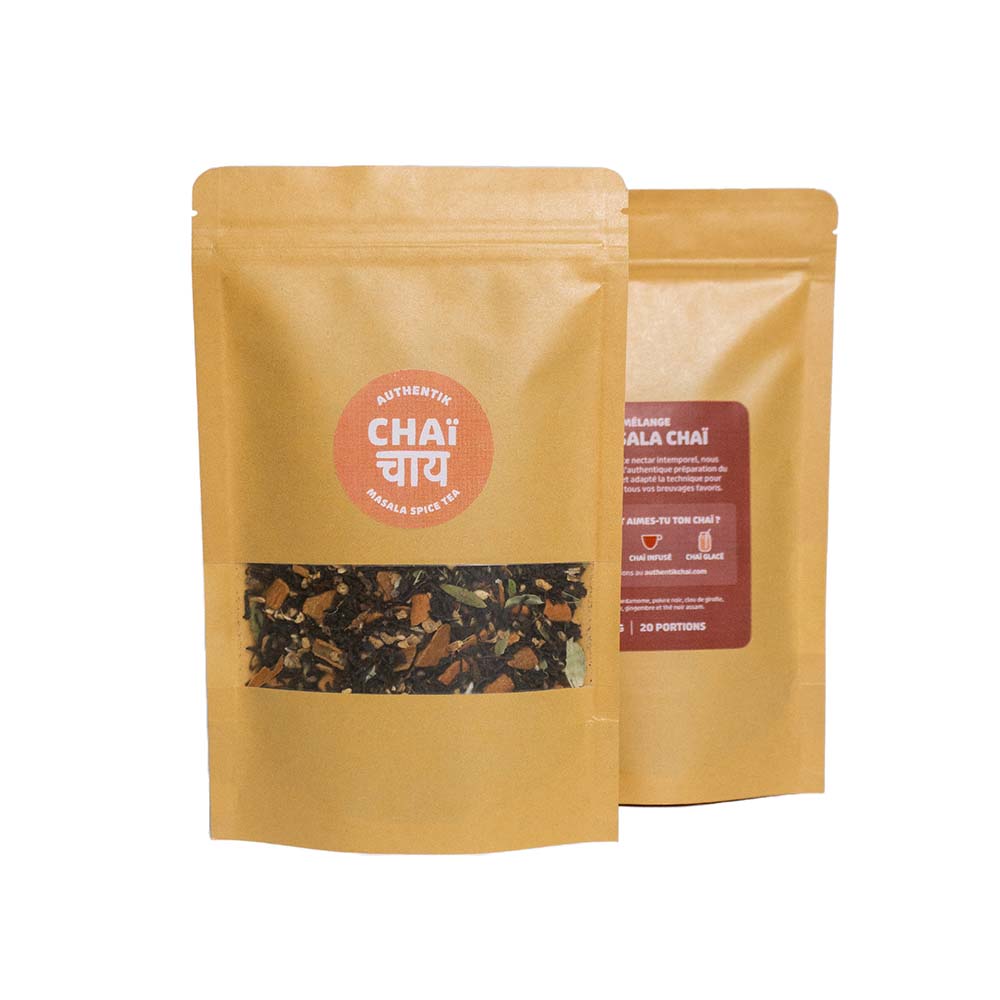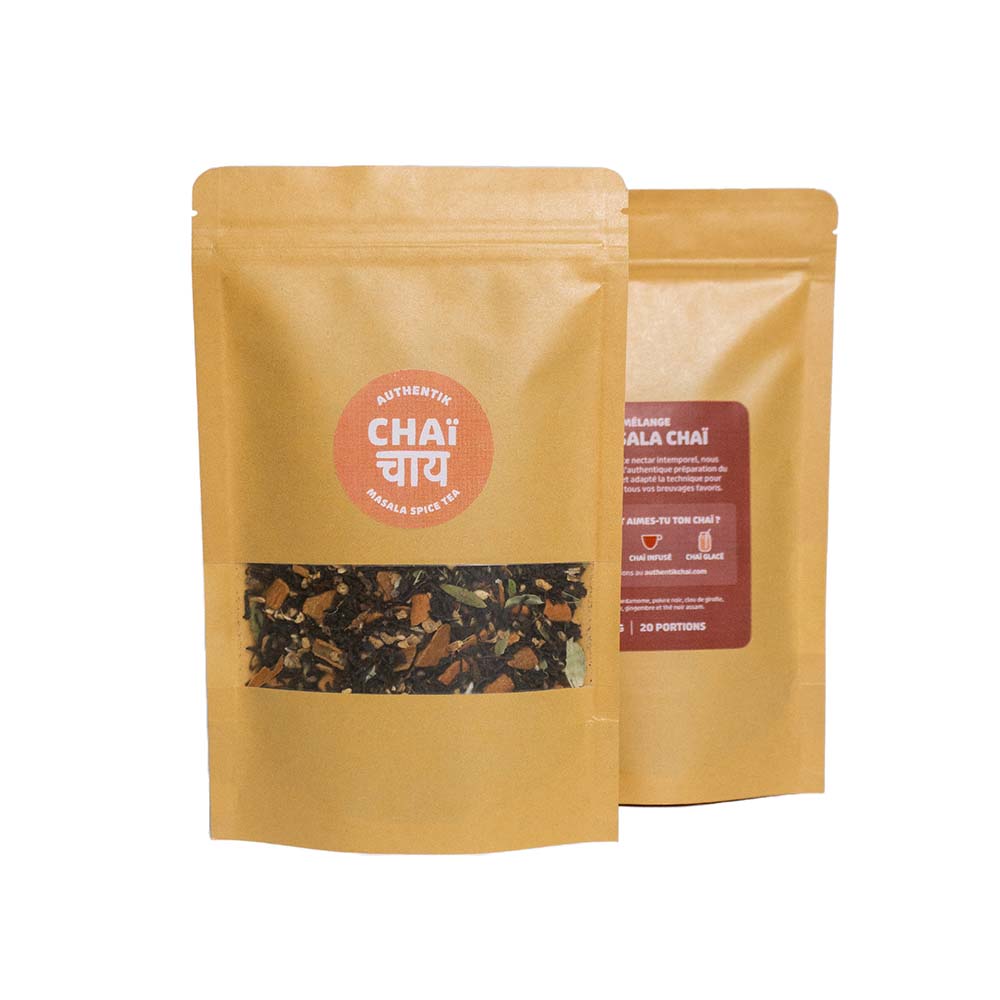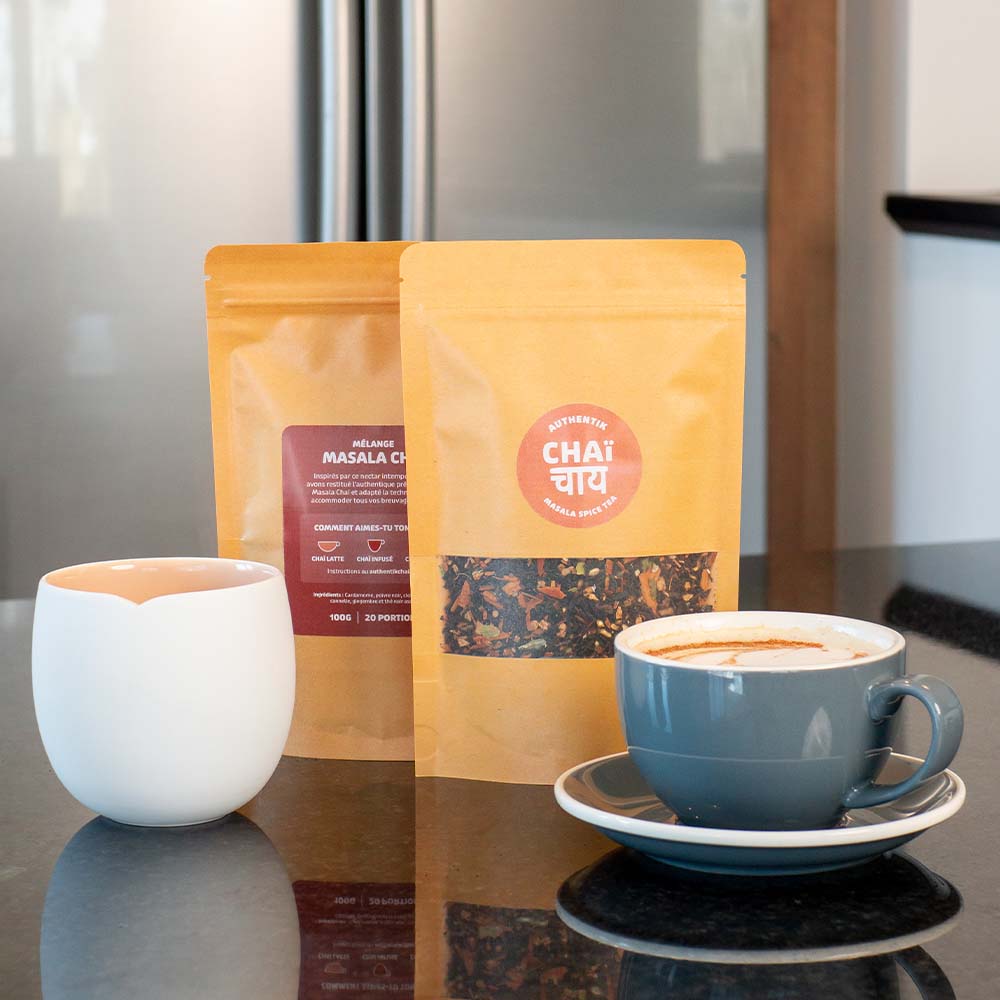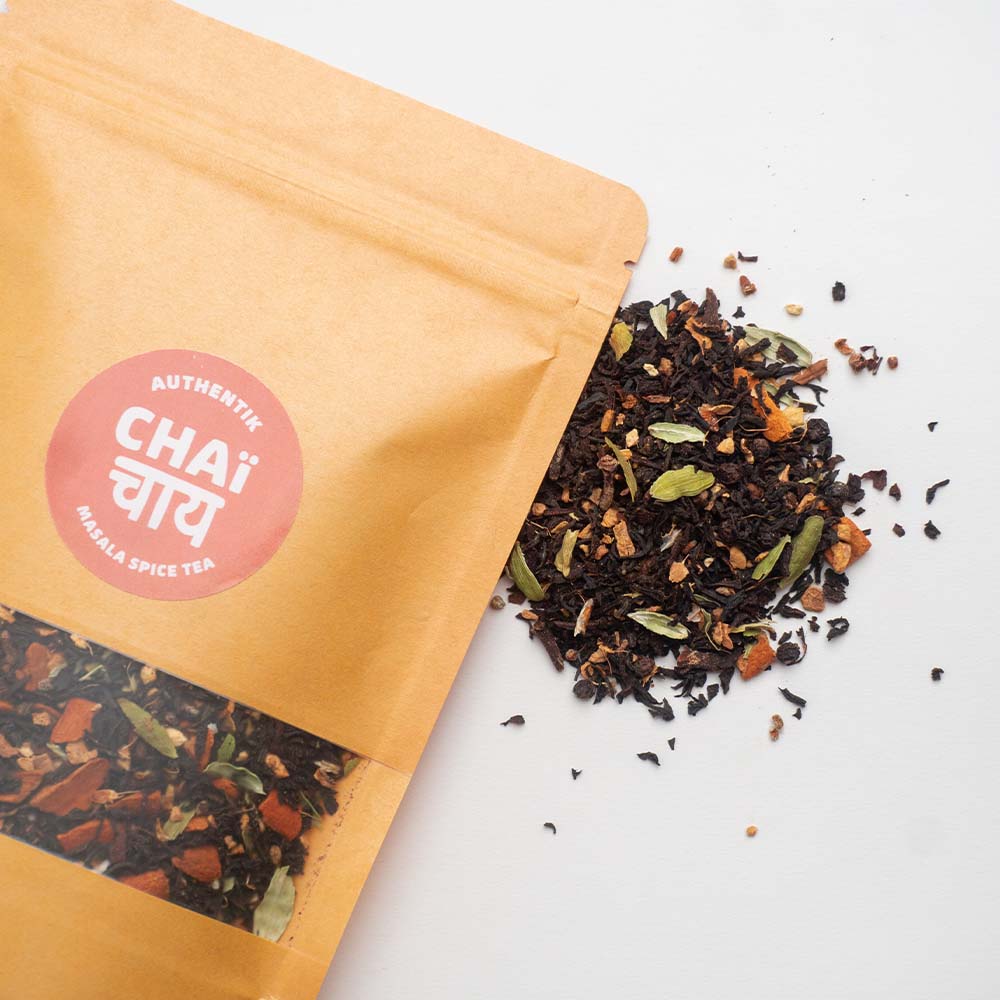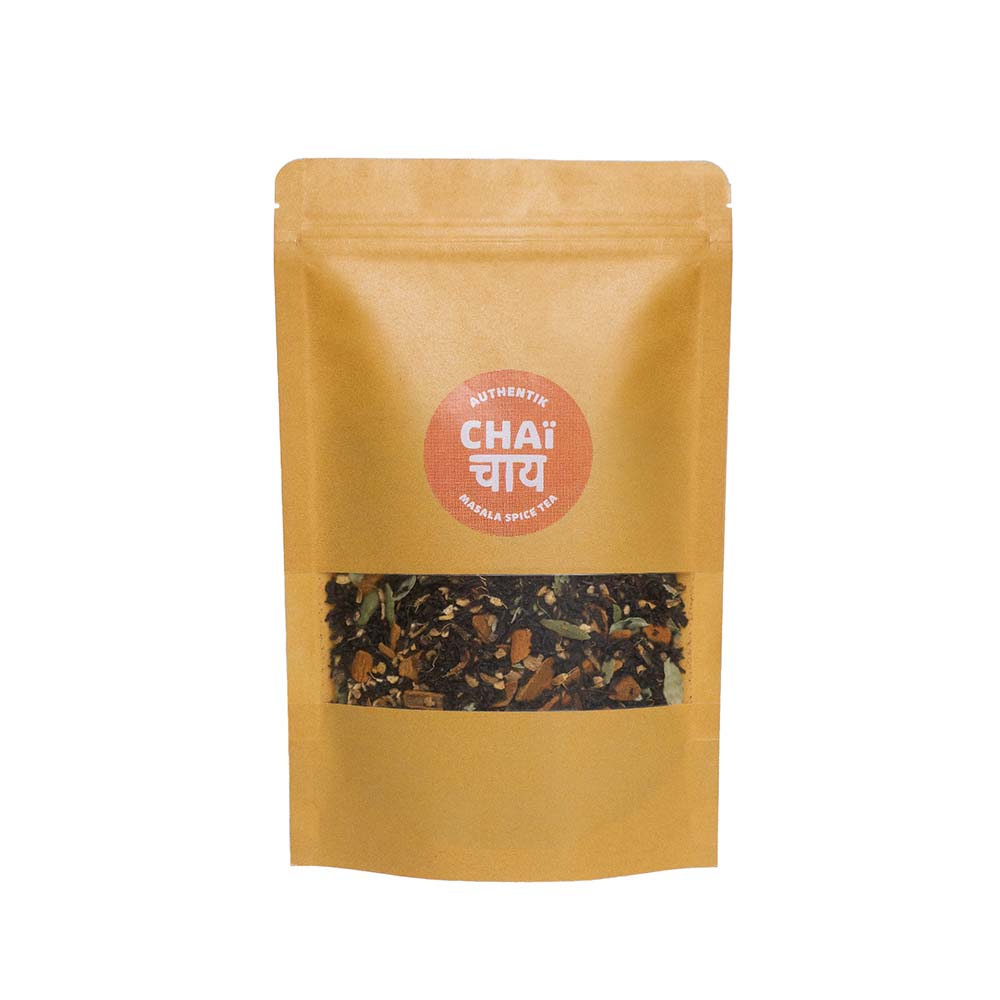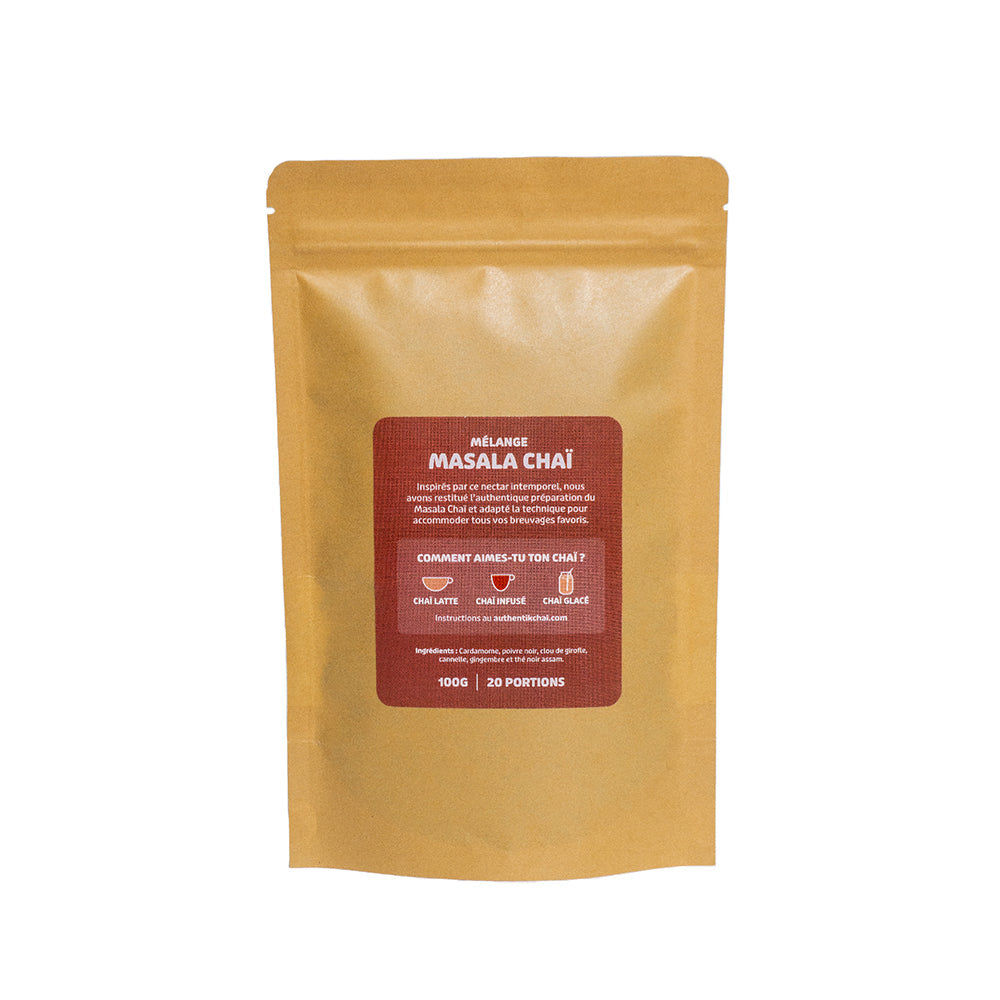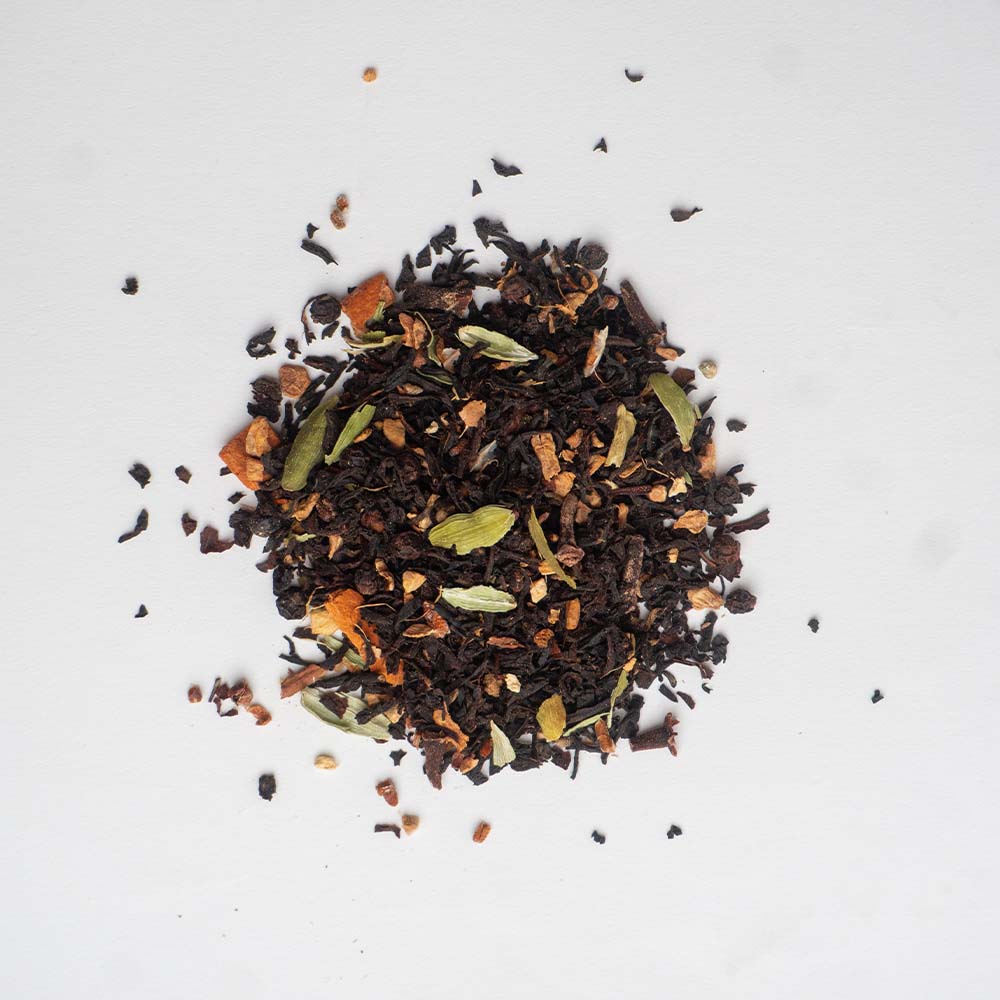 Masala Chai Mix - Authentik Chaï
Authentik Chaï
Masala Chai literally means spiced tea! Our blend is made from carefully selected and weighed Indian spices to recreate the authentic recipe for the perfect Indian Masala Chai. Designed to work perfectly as a traditional chai, but also as a chai latte or simply as a regular black tea, our blend is suitable for all your favorite beverages!
Order now and get it on October 3, 2023 !
Free shipping over 75$ !
Customer service by coffee geeks
Returns accepted in 30 days
Carbon neutral deliveries
See it in action
Are you intrigued about the unique features of this product and interested in seeing it in action? Then, watch this quick video to get a better understanding.
Watch
Description
Shipping & Returns
What is Masala Chai?
Masala Chai, colloquially known as Chai, is an Indian black tea with a distinct blend of spices and aromatic herbs, resulting in a rich and fragrant drink. The word Masala means "spice blend" and Chai means "tea" in Hindi.
What is masala chai made of?
The Authentik Chai recipe includes a combination of ingredients such as cardamom, black pepper, cloves, cinnamon and ginger. What makes our blend unique is the use of Assam black tea.
The Authentik Chai
Masala Chai has been an integral part of Indian culture and tradition for centuries. Its rich blend of spices and herbs has made it increasingly popular in the United States and Europe as chai tea or chai latte. This warm and comforting beverage is enjoyed by people of all ages and backgrounds. Our recreated authentic recipe uses only the finest ingredients to give you the true taste of India in your preferred form.
Benefits of Masala Chai
Helps boost energy
Helps to soothe pain
Helps digestion
Helps boost immunity
Helps improve cognition
Does Masala Chai contain caffeine?
Yes, Masala Chai contains caffeine, which is derived from Assam black tea. Unlike caffeine from coffee, this one is absorbed quietly by the body and therefore provides a stable and long-lasting energy supply during the day.
Can I drink masala tea on a daily basis?
Masala Chai contains antioxidants and anti-inflammatory properties that promote good health. Therefore, you can consume it daily without any hesitation.
Shipping: Free shipping for orders over 75$ in Canada and USA. Shipping rates calculated at checkout. Cafe Fabrique is not responsible for any applicable import fees. International Orders are shipped at the risk of the buyer - Café Fabrique will not be responsible for lost/damaged items
Returns: Any item you're not completely satisfied with can be returned up to 30 days after you receive it. The cost of the item, minus initial shipping costs will be refunded.
Click here for the complete shipping policy.
Description
Shipping & Returns