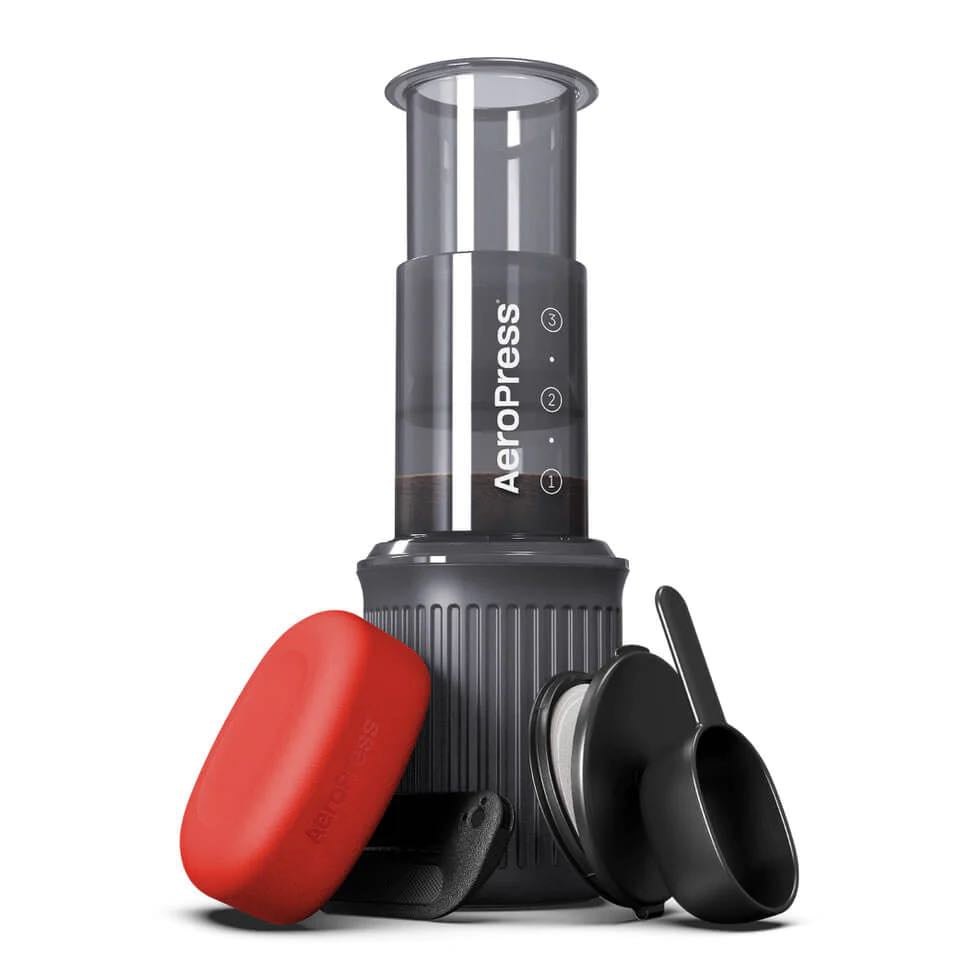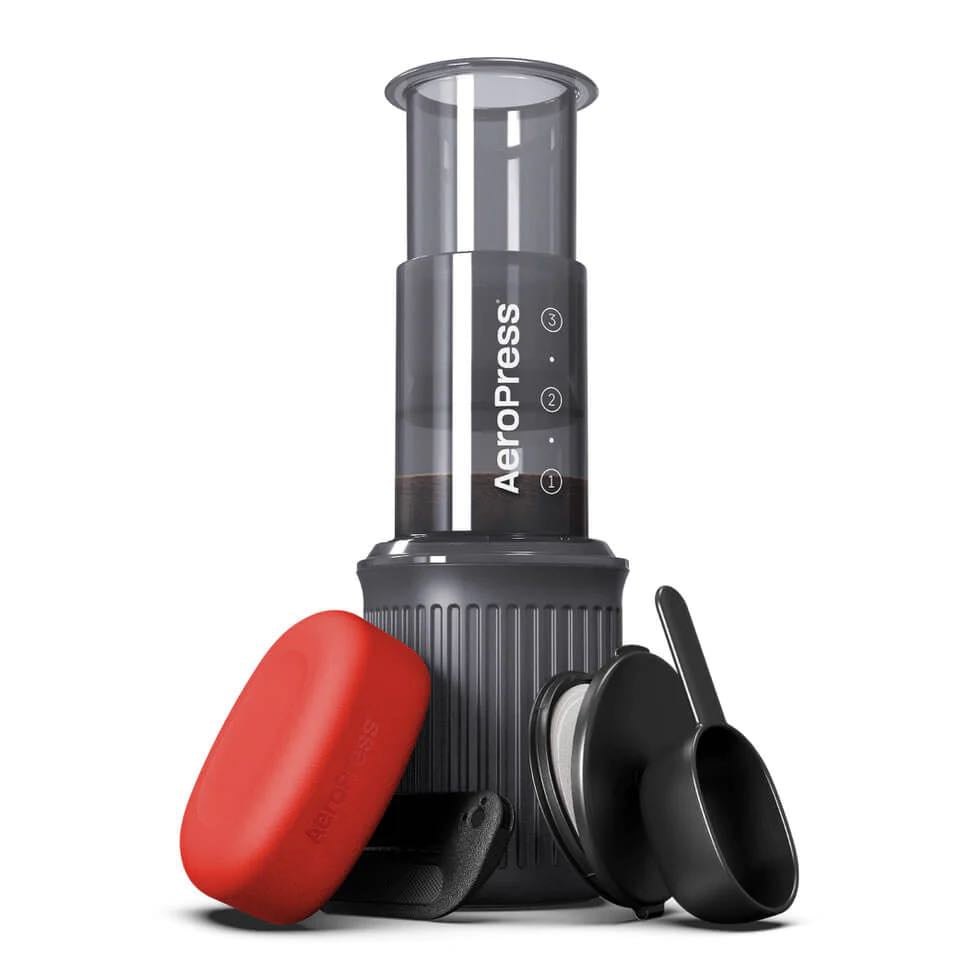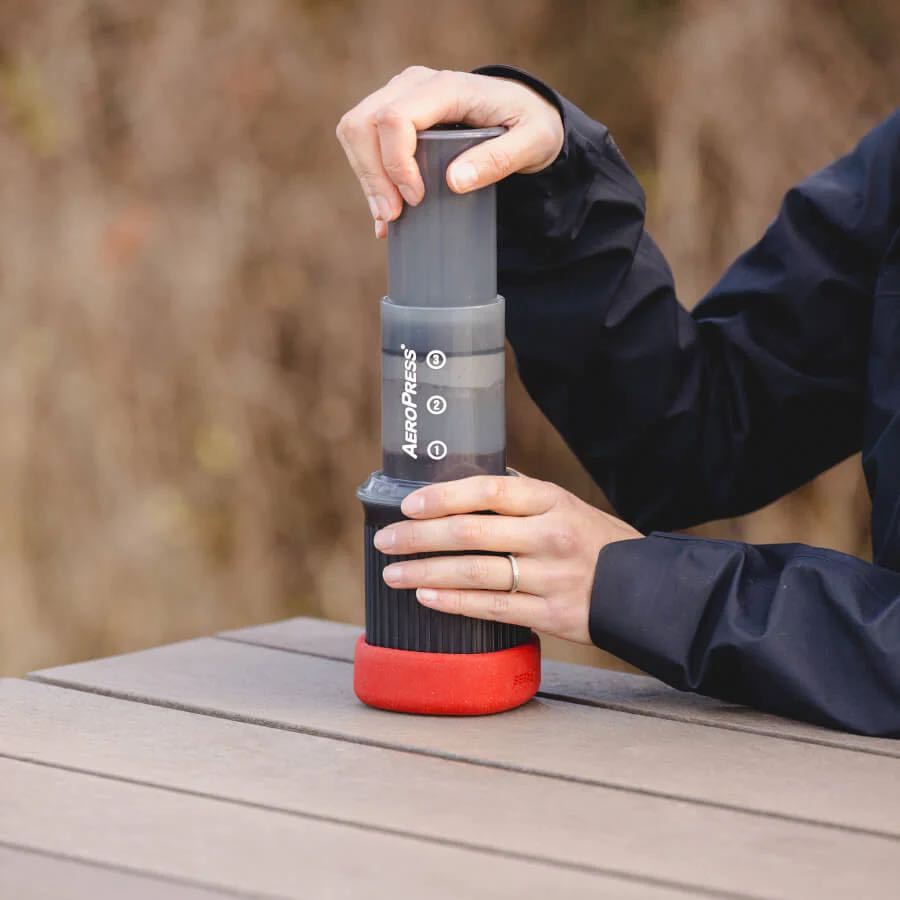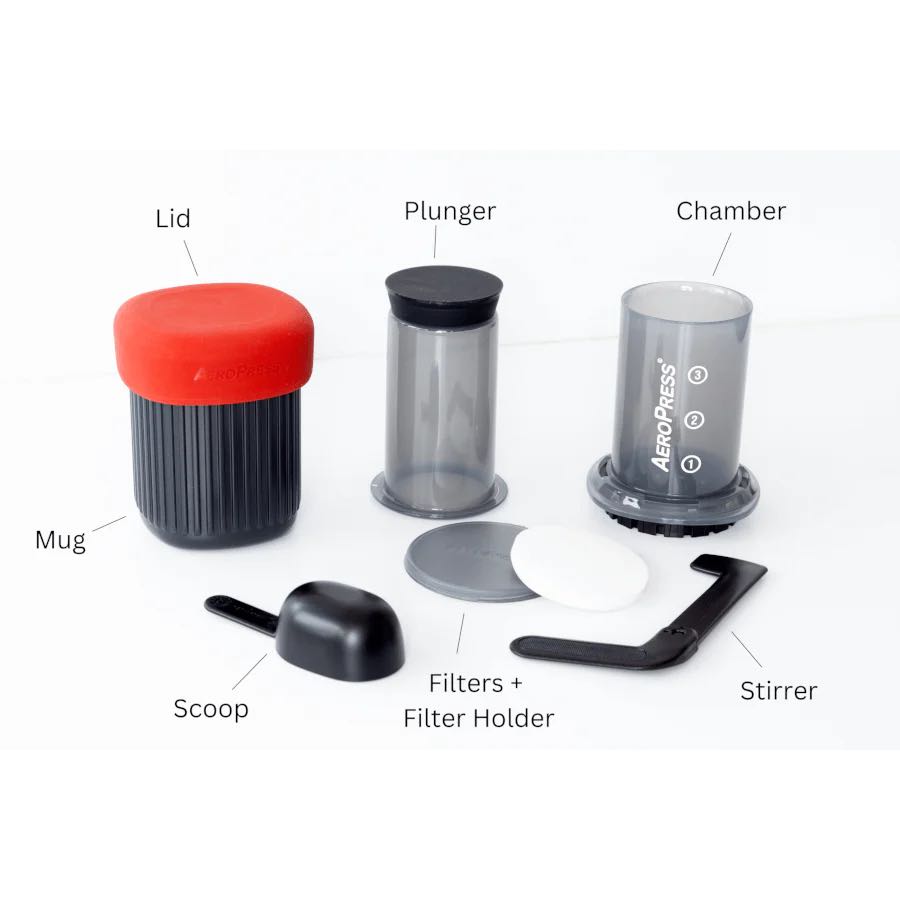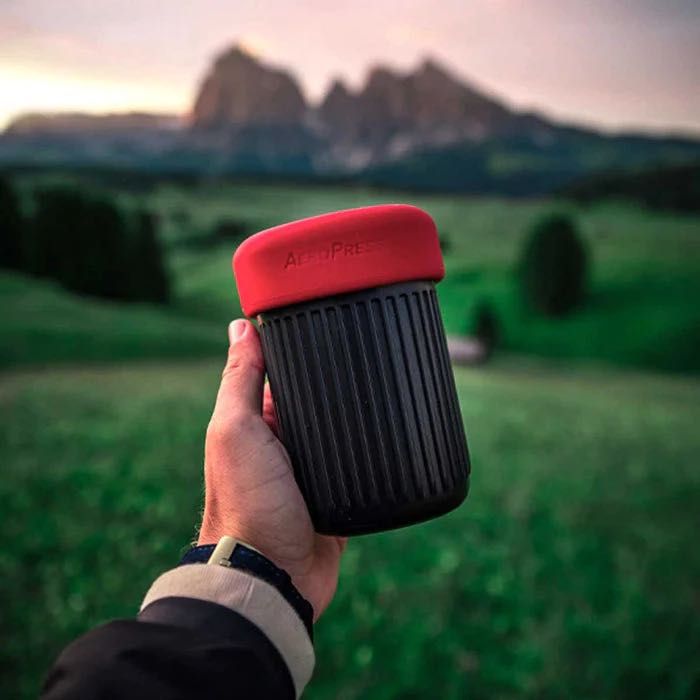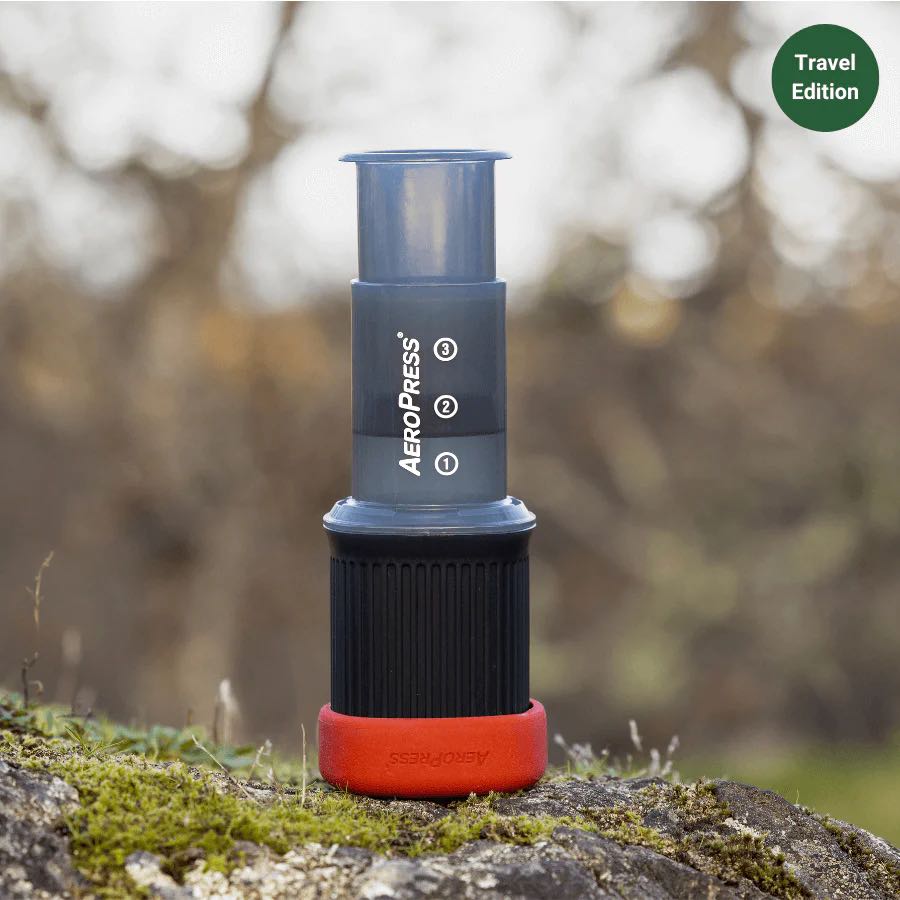 AeroPress Go Coffee Maker
AeroPress
Just like the original AeroPress, the AeroPress Go offers similar brewing features but with an added advantage: it fits snugly into a convenient travel mug.
Order now and get it on October 1, 2023 !
Free shipping over 75$ !
Customer service by coffee geeks
Returns accepted in 30 days
1 year warranty
See it in action
Are you intrigued about the unique features of this product and interested in seeing it in action? Then, watch this quick video to get a better understanding.
Watch
Description
Specs
Shipping & Returns
Ease on the Move: Introducing AeroPress Go
The AeroPress Go is a travel coffee maker designed to cater to those with an on-the-go lifestyle. It offers the capability to brew various styles, including American, espresso, and cold brew, akin to the AeroPress Original. This product is a Silicon Valley design and is manufactured in the USA.

Coffee brewer for travelers
Designed for the traveler, this coffee maker rapidly brews smooth, grit-free coffee without the acidity. No more settling for hotel coffee! Its compact design comes with a microwaveable mug that also acts as a travel case, ensuring easy cleaning and packing.
Versatility in brewing
Brew American or espresso-style coffee: Brews one to three delicious cups with one press. AeroPress Go can also make cold brew coffee as well as espresso-style coffee for lattes, cappuccinos, and more.
Key Components of the AeroPress Go
AeroPress Go Chamber & Plunger: For brewing the most delicious coffee ever!

Mug with Lid: Pack up your AeroPress Go into a sturdy, portable mug that you can take anywhere.

Paper Micro-Filters: Includes 100 replacement AeroPress micro-filters. Micro-filters remove grit from your coffee, unlike other press-type coffee makers. 
Travel Filter Holder: The filter holder makes it easy to take micro-filters with you anywhere you go.

Stirrer: Designed to be the perfect length for AeroPress Go.

Scoop: Measures just the right amount of coffee for delicious, easy AeroPress Go recipes.
AeroPress Go Capacity: 8oz (237ml) (maximum as stated by AeroPress)
Travel Mug Capacity: 15oz (444ml)
Dimensions when packed: Height: 14 cm, Diameter: 10 cm
AeroPress is BPA, BPS, and Phthalate Free
Made from Polypropylene and medical grade thermoplastic elastomer (styrene-ethylene-butadiene-styrene)
1-year manufacturer warranty on material and workmanship defects
Shipping: Free shipping for orders over 75$ in Canada and USA. Shipping rates calculated at checkout. Cafe Fabrique is not responsible for any applicable import fees. International Orders are shipped at the risk of the buyer - Café Fabrique will not be responsible for lost/damaged items
Returns: Any item you're not completely satisfied with can be returned up to 30 days after you receive it. The cost of the item, minus initial shipping costs will be refunded.
Click here for the complete shipping policy.
Description
Specs
Shipping & Returns
$16.00
Frequently bought together
AeroPress Stainless Steel Reusable Filter
Experience richer coffee with the AeroPress reusable metal filter, made from durable 316 stainless steel. It allows flavorful oils through and is easy to clean. Designed in Silicon Valley and made in the USA.