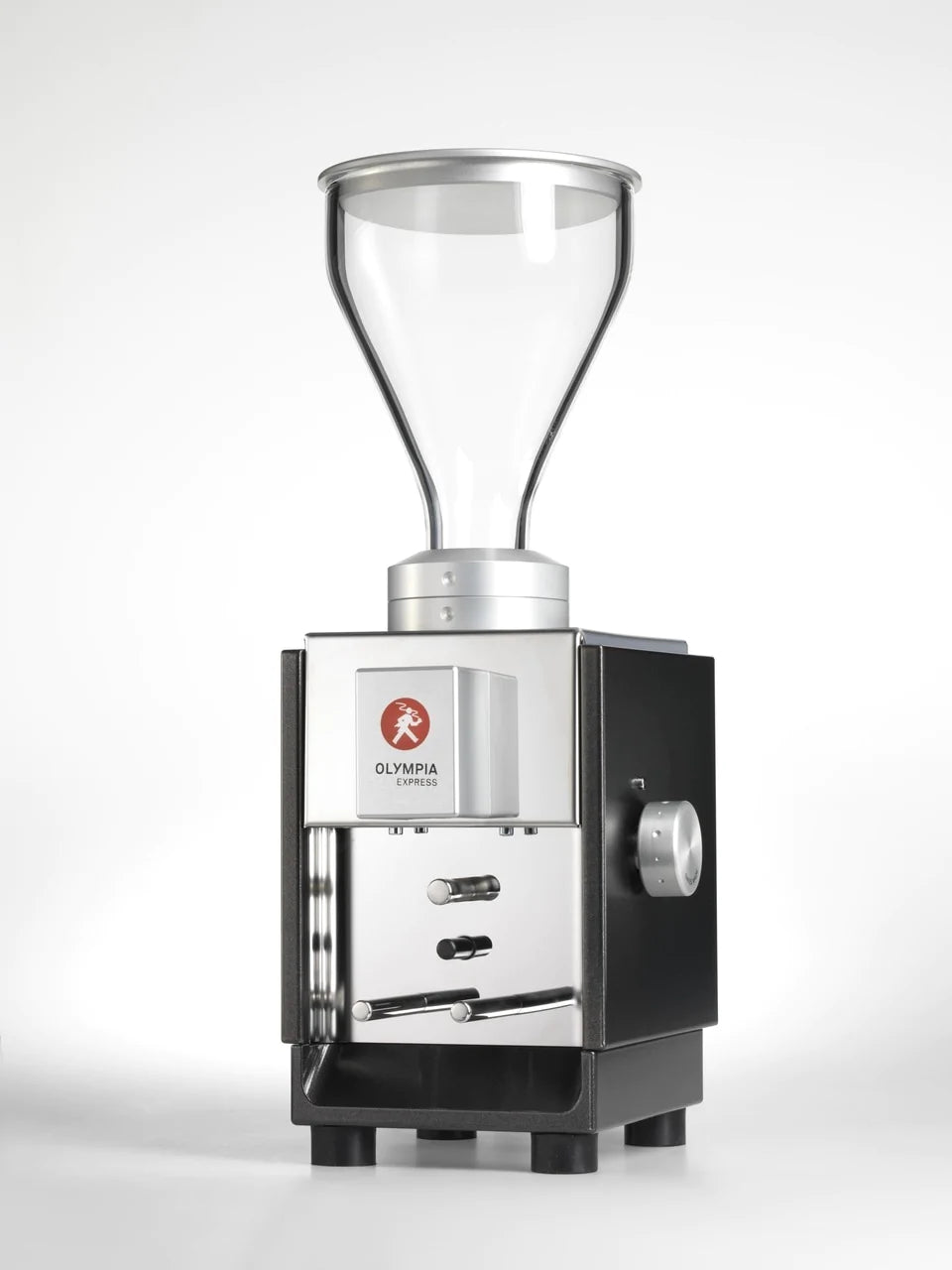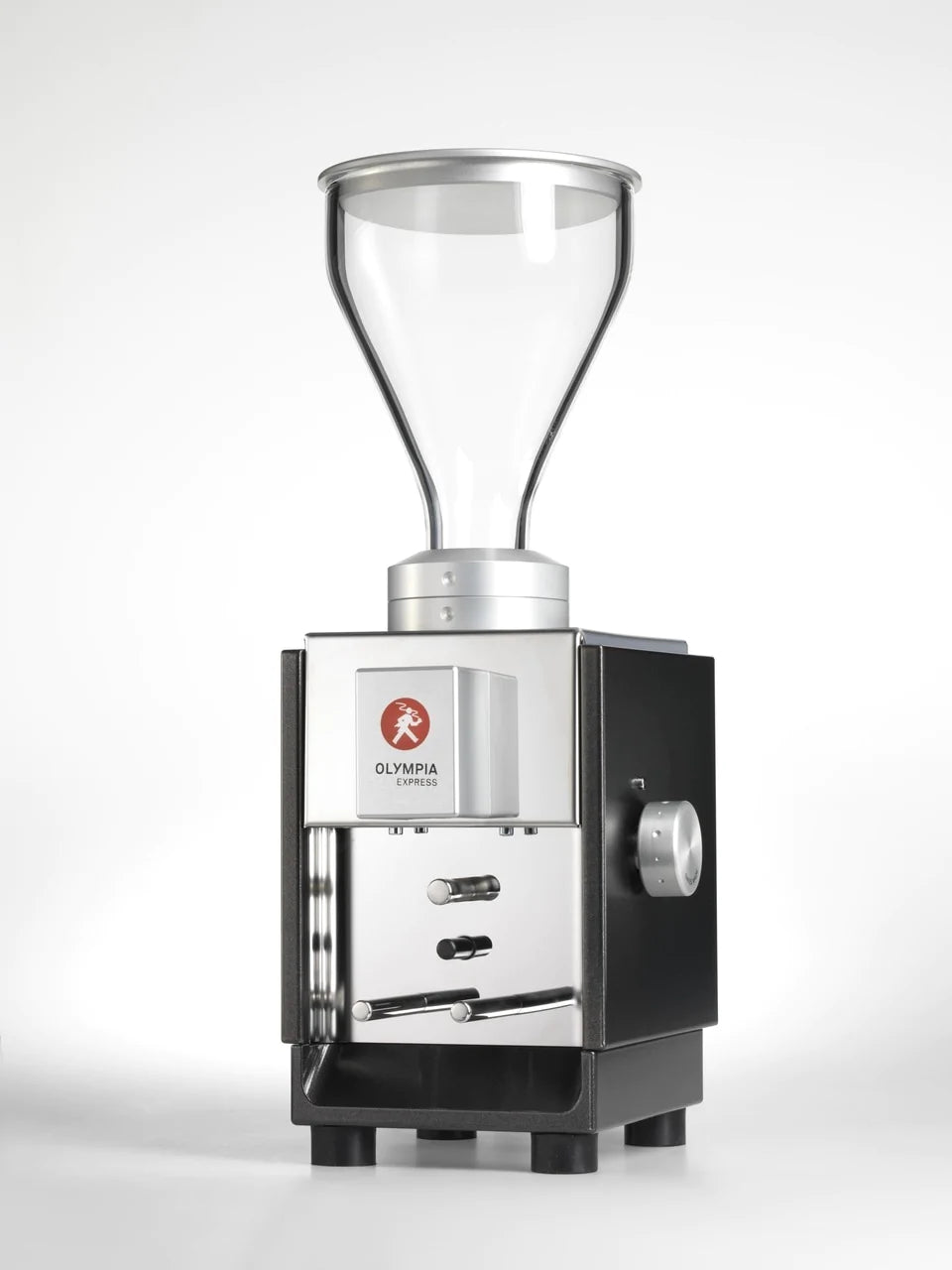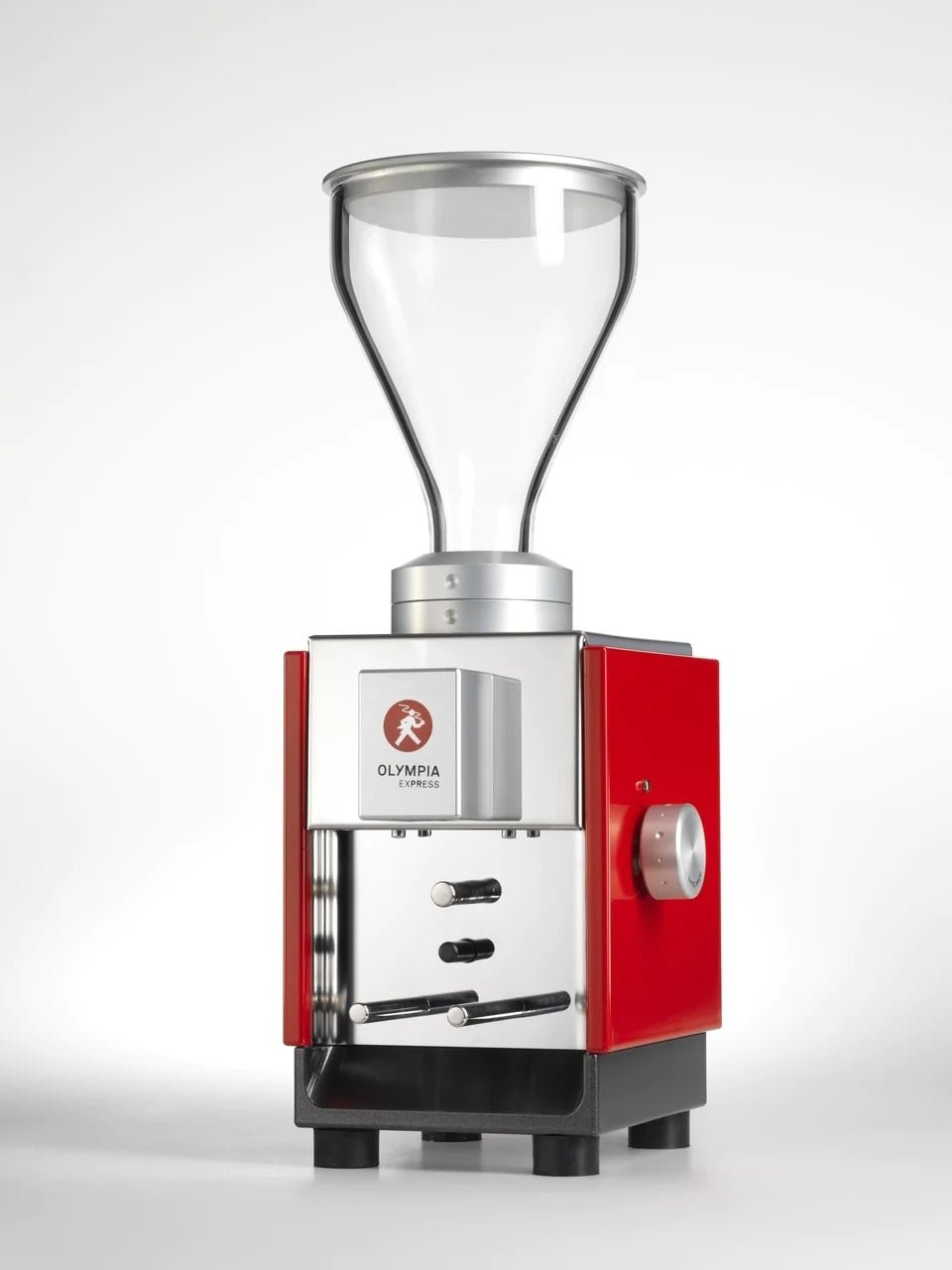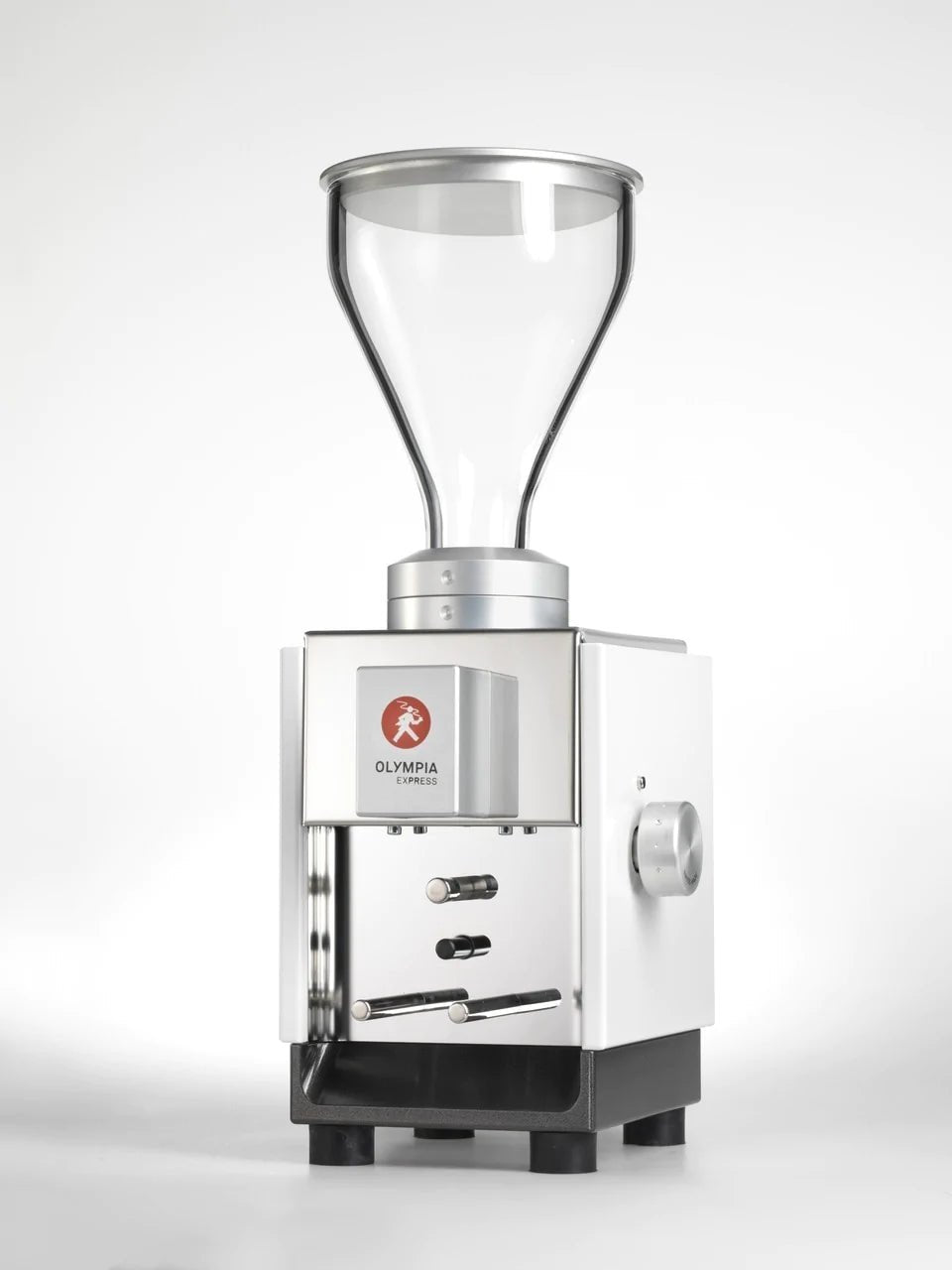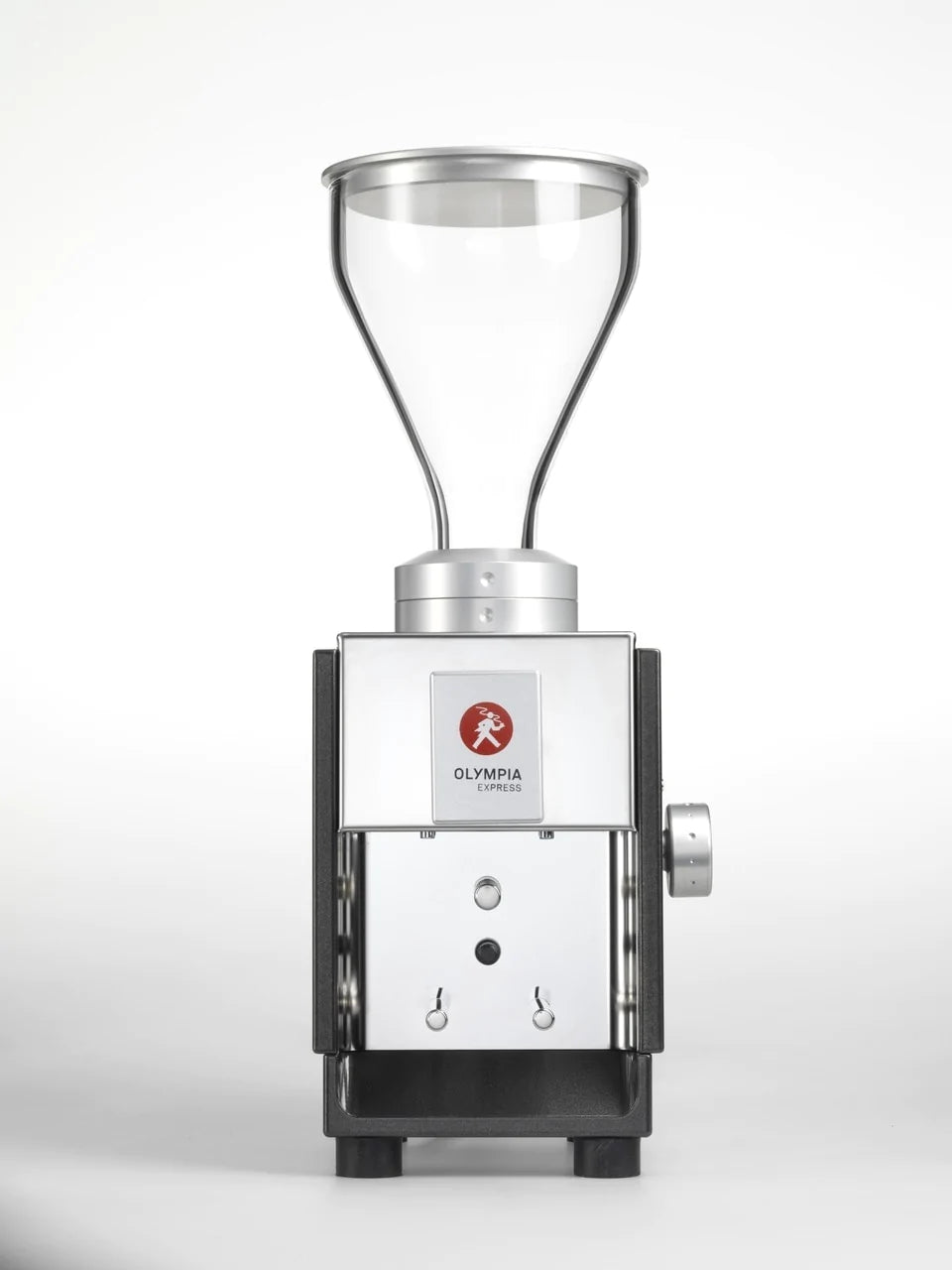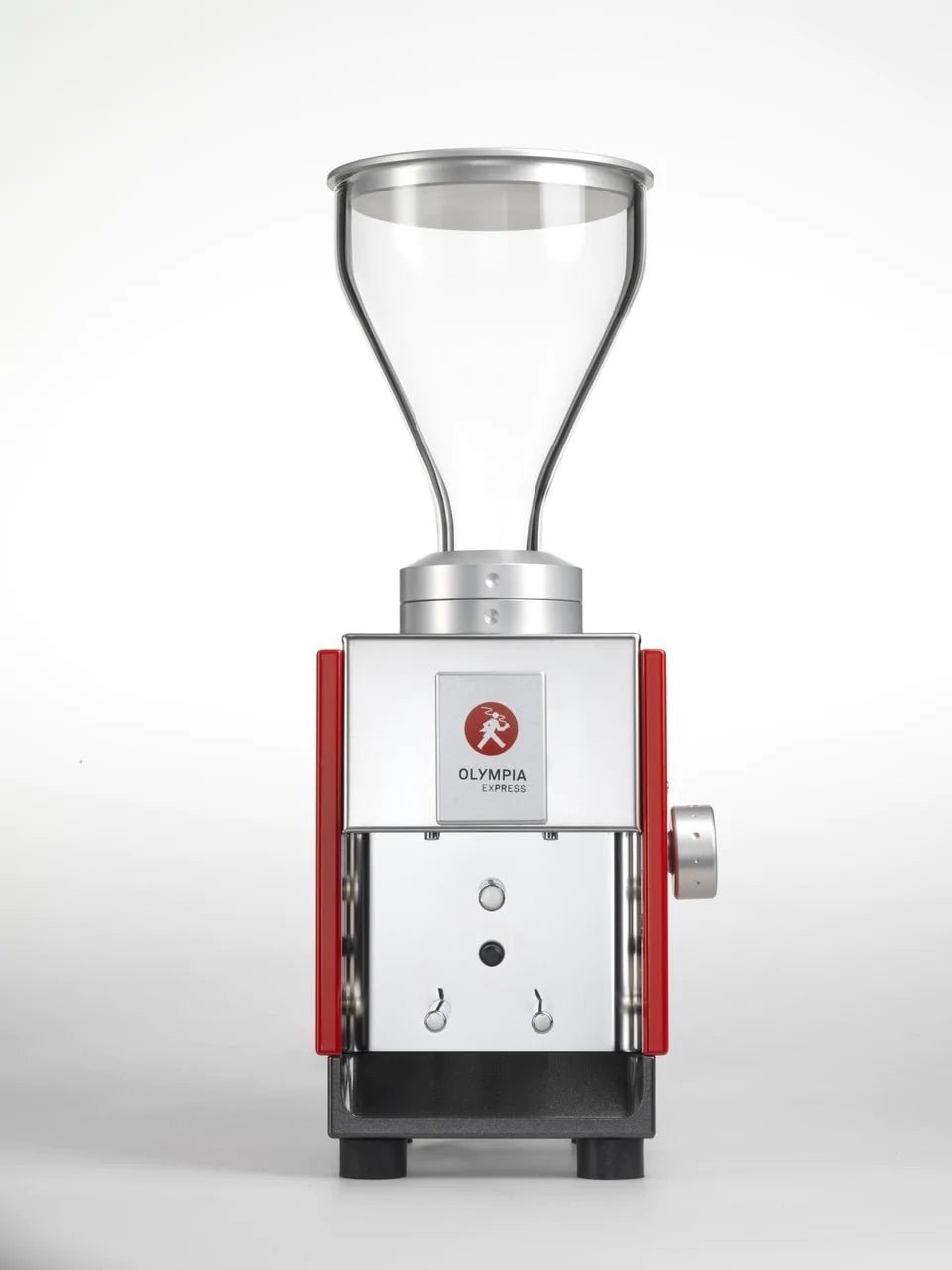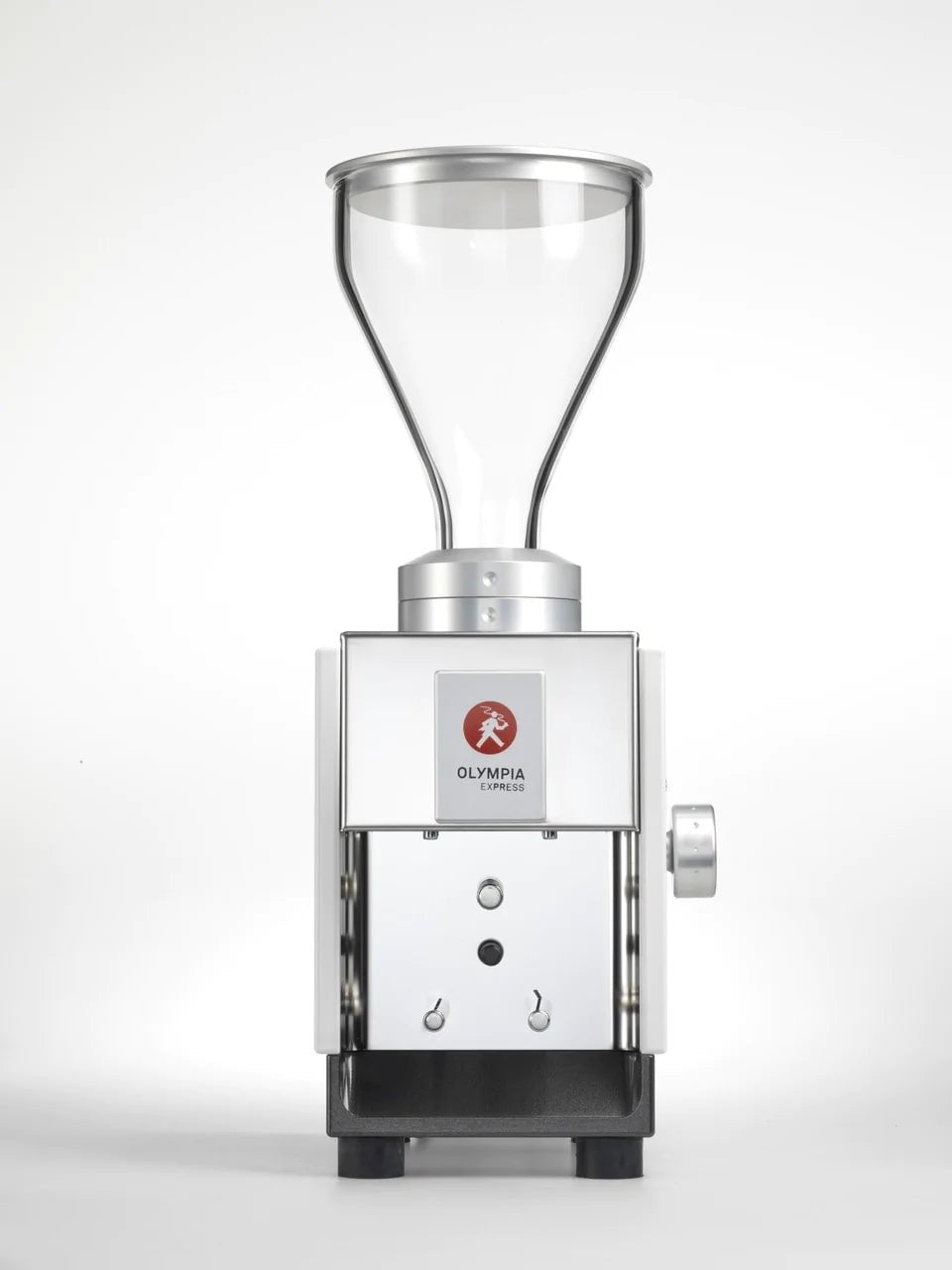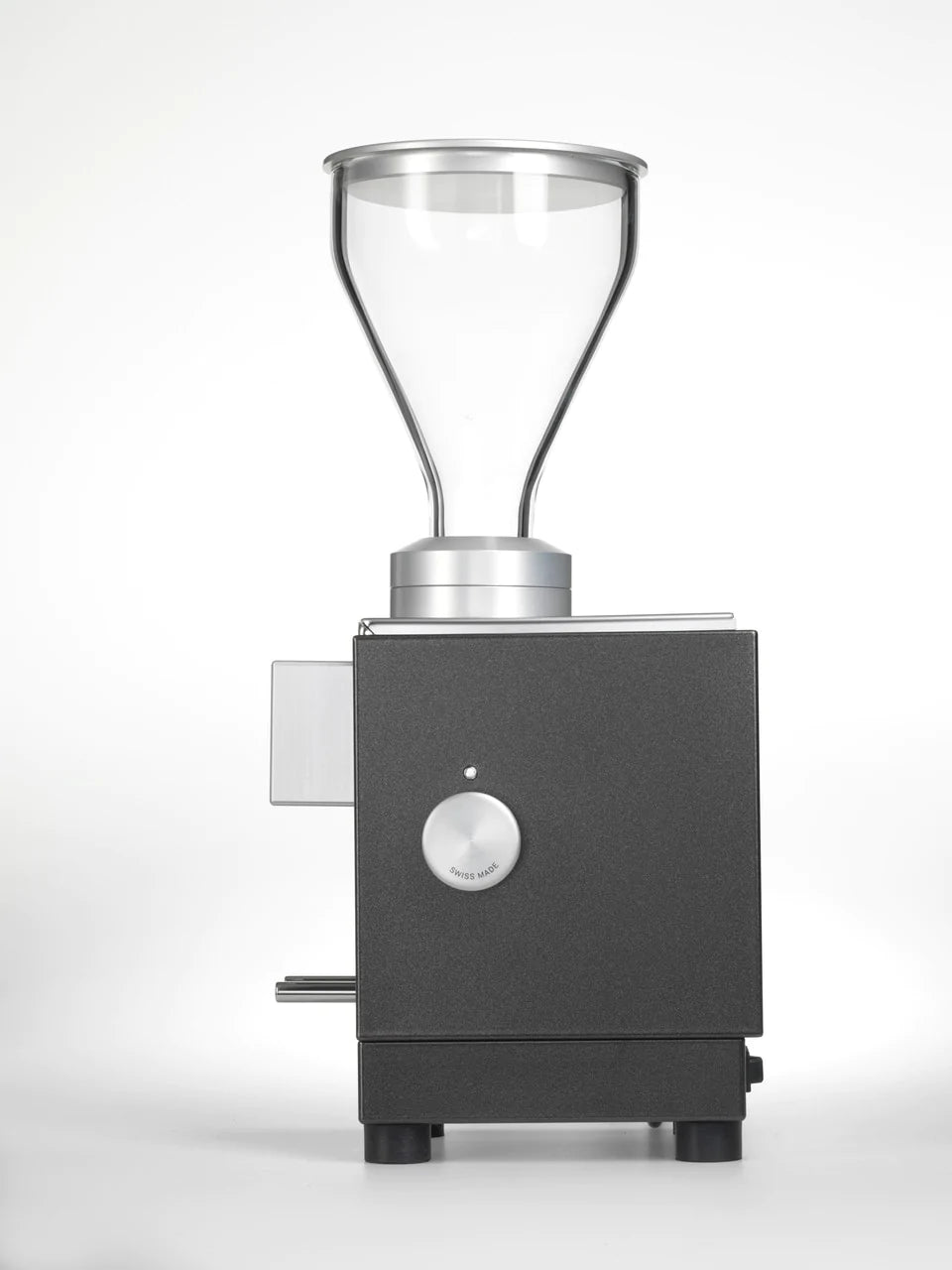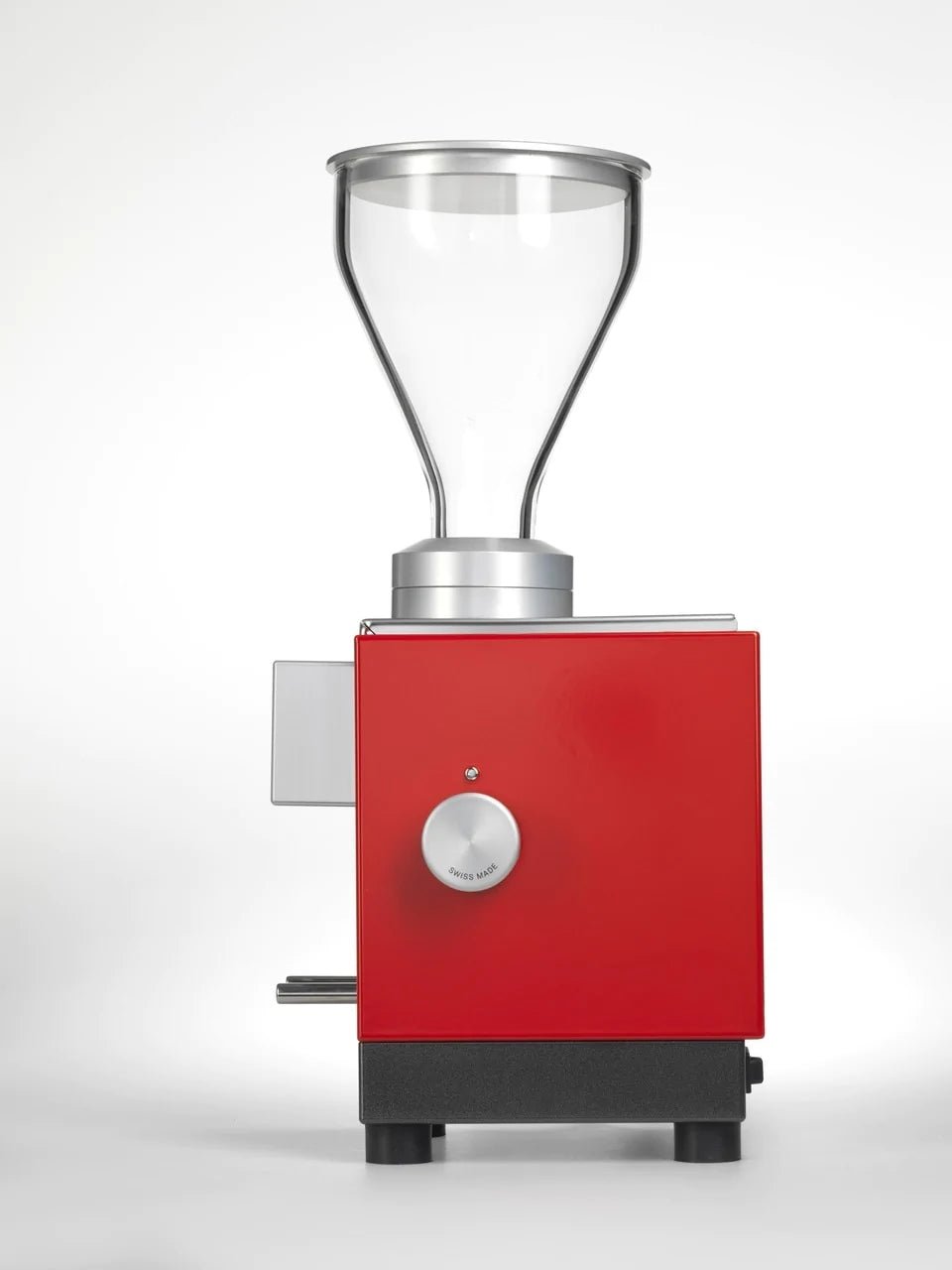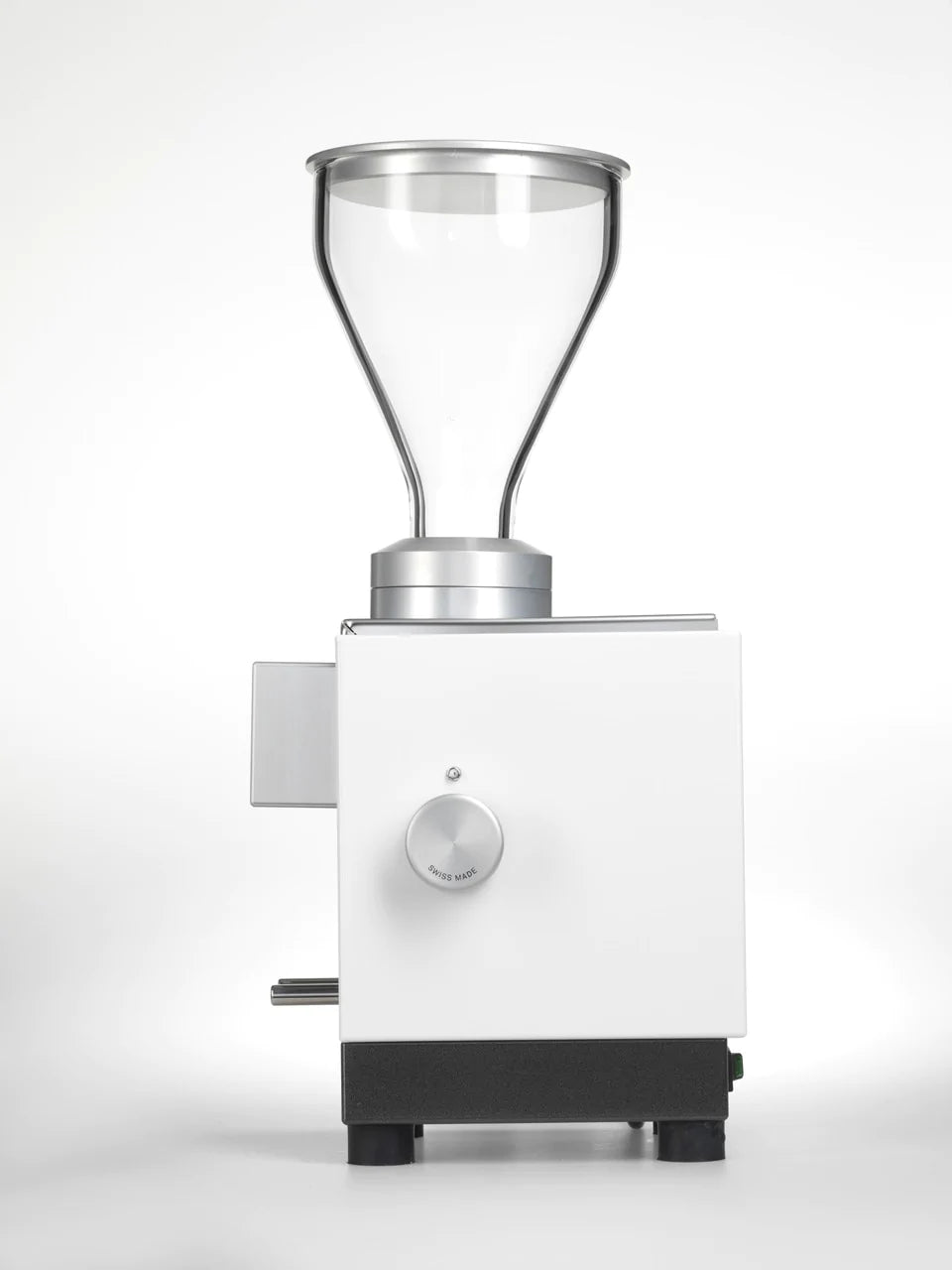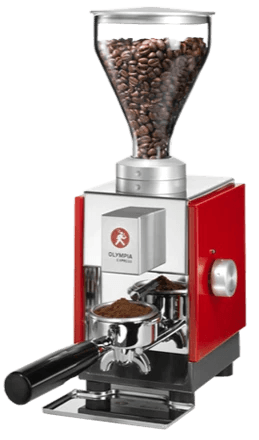 Olympia Express Moca - Espresso Grinder
Olympia Express
The Moca has proudly accompanied the Maximatic and Cremina since its inception, setting itself apart with a defining style. But in 2014 we completely reimagined it: from the foundation of grinding burrs to the design principle - our grinder was perfectioned for an unparalleled experience!
Free shipping over 75$ !
Customer service by coffee geeks
Returns accepted in 30 days
2 year warranty
Description
Specs
Shipping & Returns
About The Olympia Moca
Crafting the perfect espresso requires a delicate balance of art and science. Selecting a top-notch blend, prime quality water, and an exquisite machine to grind beans into espresso powder sets you on the path for optimal flavor. But as we all know - it's more than just machinery that makes your cup extraordinary! The "Barista's touch" is key; combining each component in harmony only leads to sublime sips of coffee bliss. So when searching for an exceptional experience – don't forget to let your heart guide you too!
The Moca grinder stands out for its superb quality and reliability. Freshly-ground powder is funneled into the portafilter with precision, thanks to prime materials crafted mostly by hand – from authentic glass and top notch steel to sleek alumnium. Plus, it's stamped with classic Swiss style - guaranteed excellence at every turn! This one-ofa- kind grinder makes an ideal companion for your Cremina or Maximatic espresso machine.
Key features:
Experience the smooth and consistent flavor of fresh roasted coffee with the Olympia Moca espresso grinder. A 300 watt motor powers its 64mm flat burrs - made from special hardened steel - to grind directly into your portafilter without losing any heat!
Precision grinding power is in your control thanks to a simple dial on top, while four rubber feet keep it firmly grounded as you brew. Boasting an eye-catching mirror finished stainless steel front for good looks and powder coated side frames for durability, this handy unit can store up seven ounces of beans at once in its sealed glass hopper—for extraordinary espressos each time you crave one.
Technical specifications Moca
Width 5.75 in
Depth 7.17 in
Height 14.96 in
Weight 11.9 lb. 
Current supply 110-120 V / 60 Hz
Cable length 5.74 ft.
Power input 300 Watt
Shipping: Free shipping for orders over 75$ in Canada and USA. Shipping rates calculated at checkout. Cafe Fabrique is not responsible for any applicable import fees. International Orders are shipped at the risk of the buyer - Café Fabrique will not be responsible for lost/damaged items
Returns: Any item you're not completely satisfied with can be returned up to 30 days after you receive it. The cost of the item, minus initial shipping costs will be refunded.
Click here for the complete shipping policy.
Description
Specs
Shipping & Returns