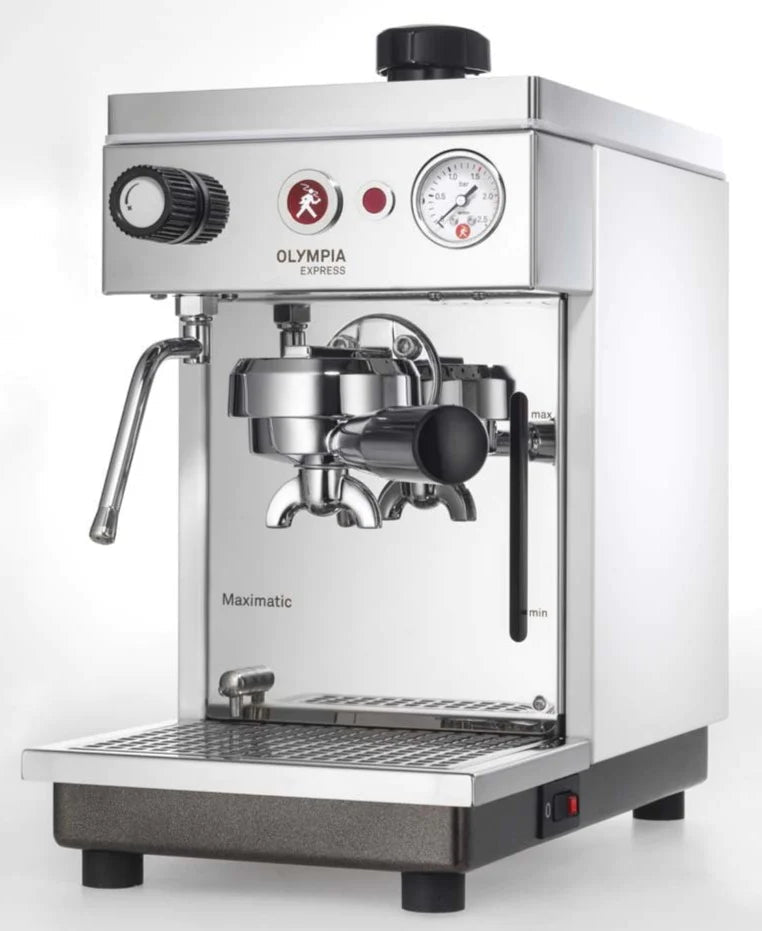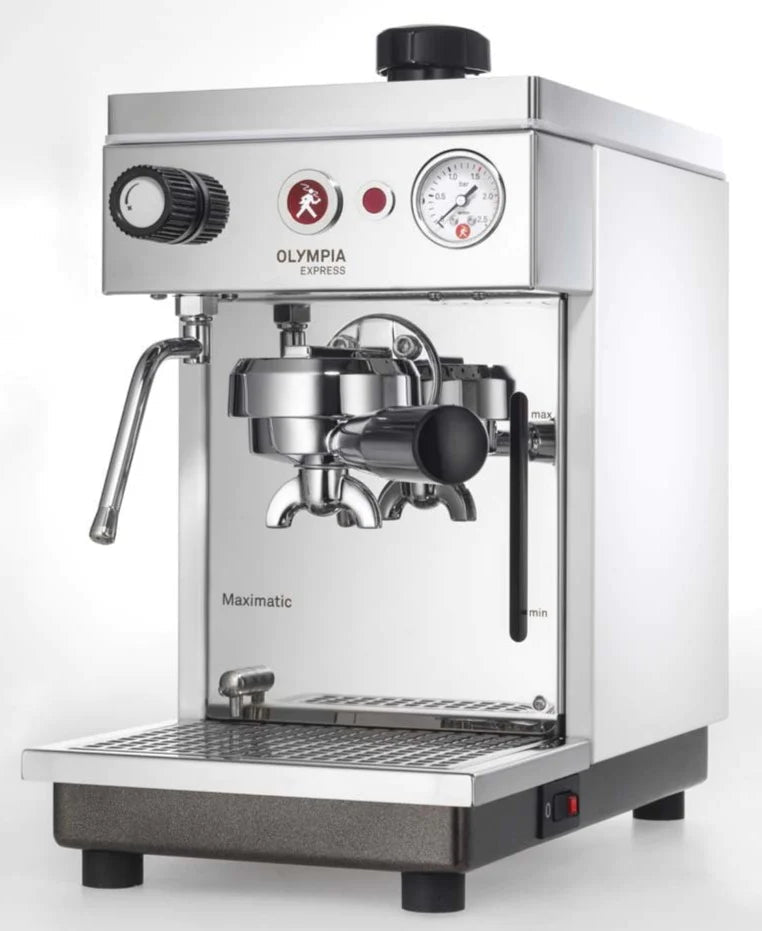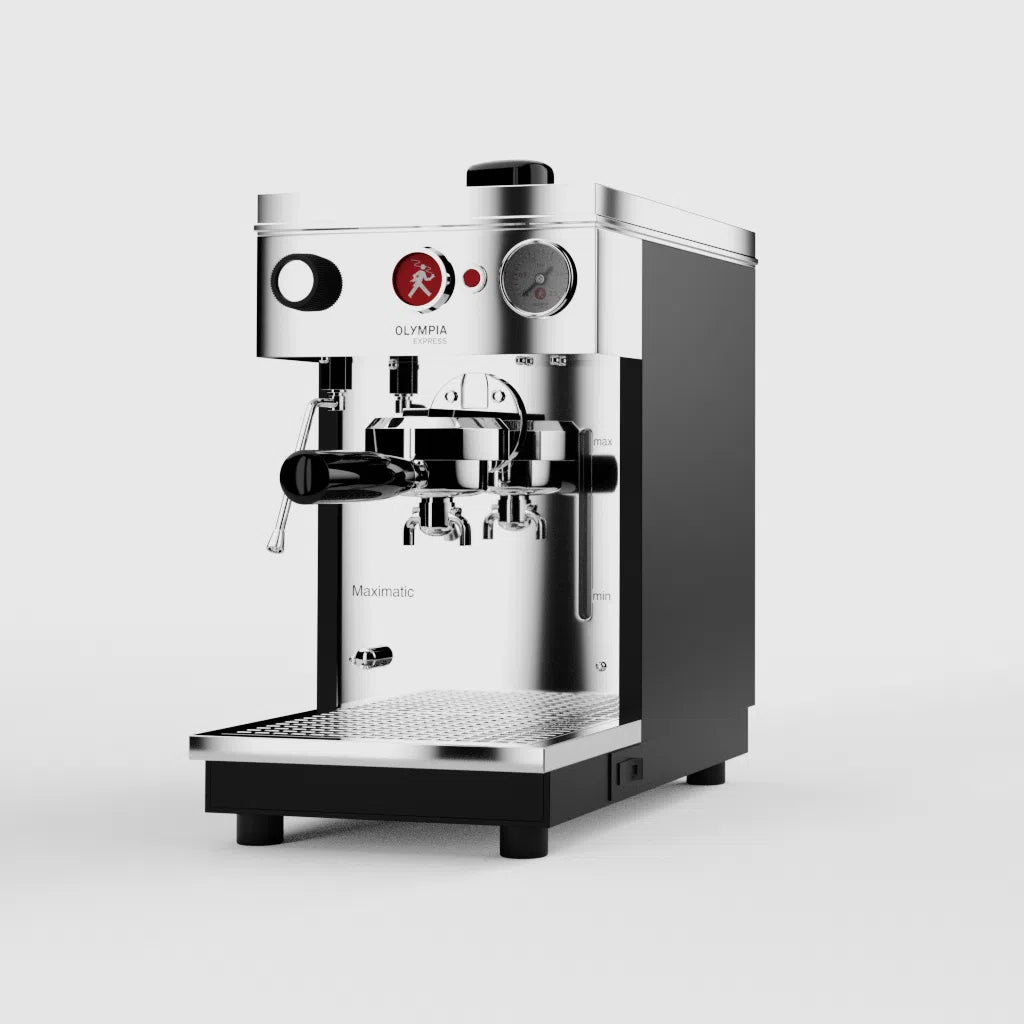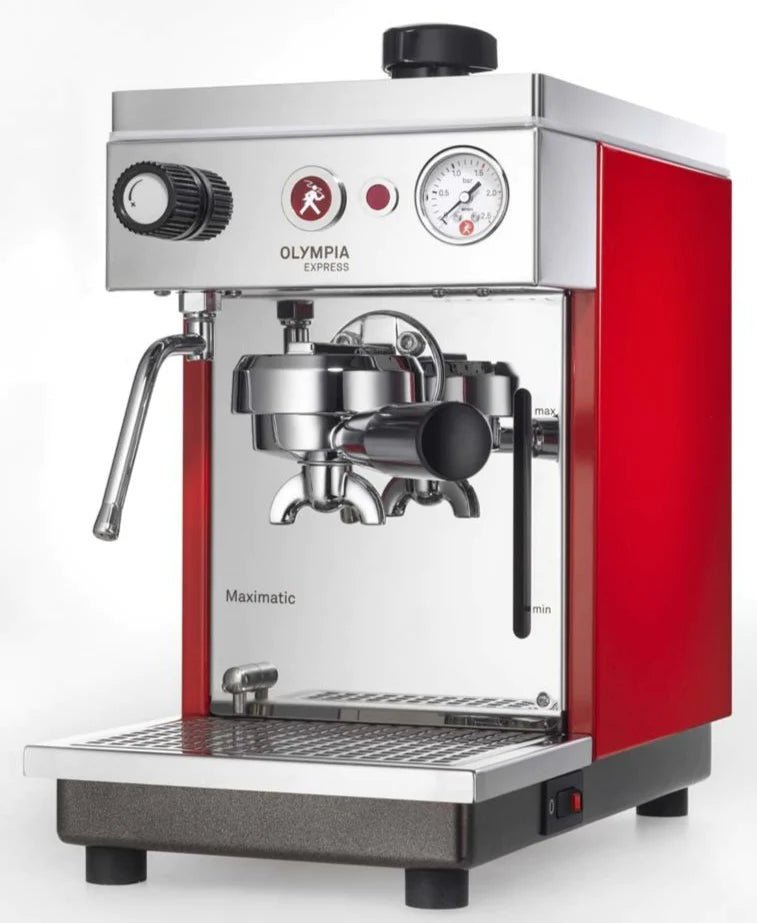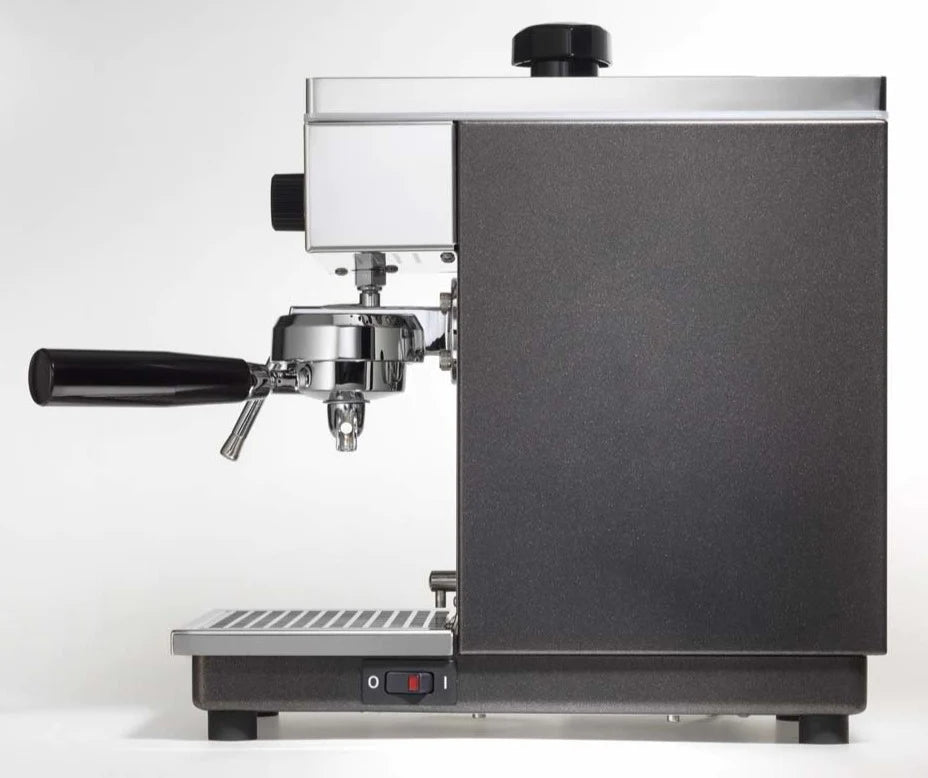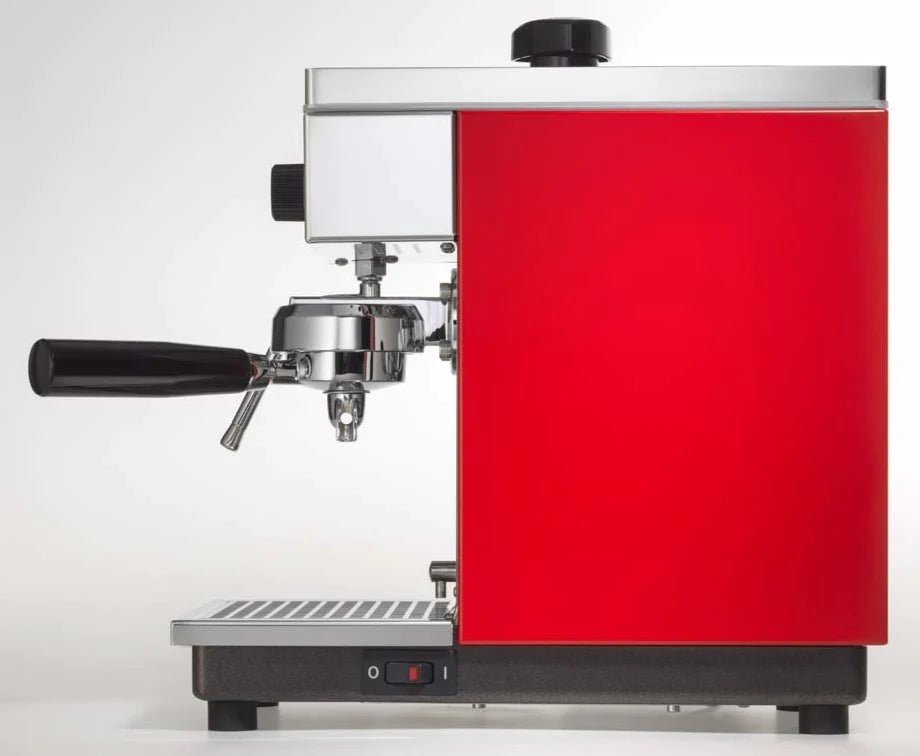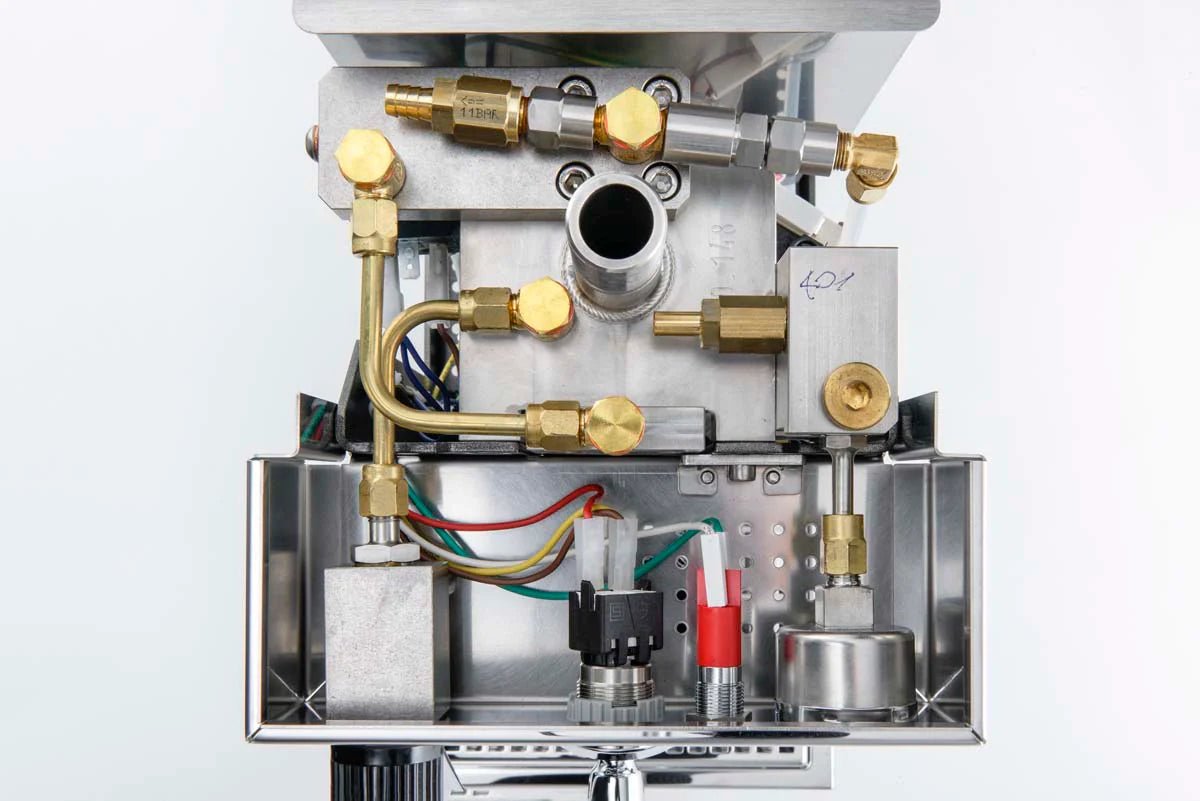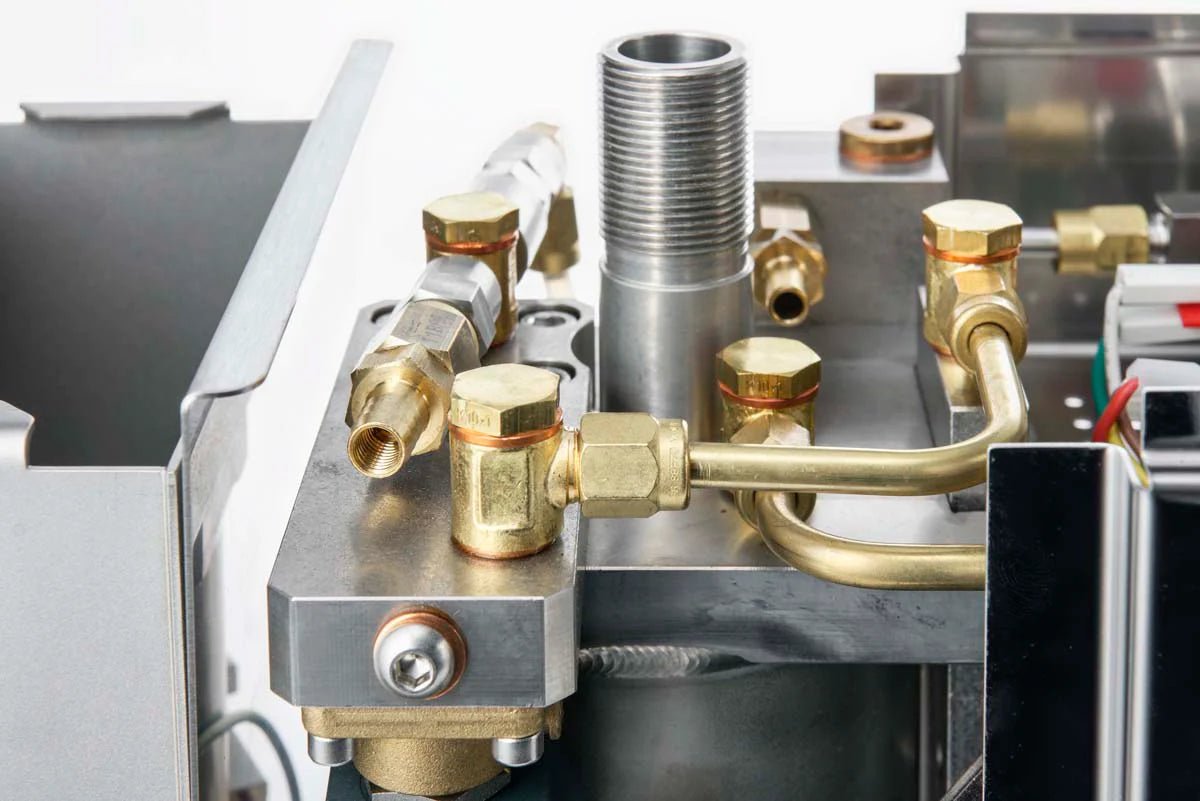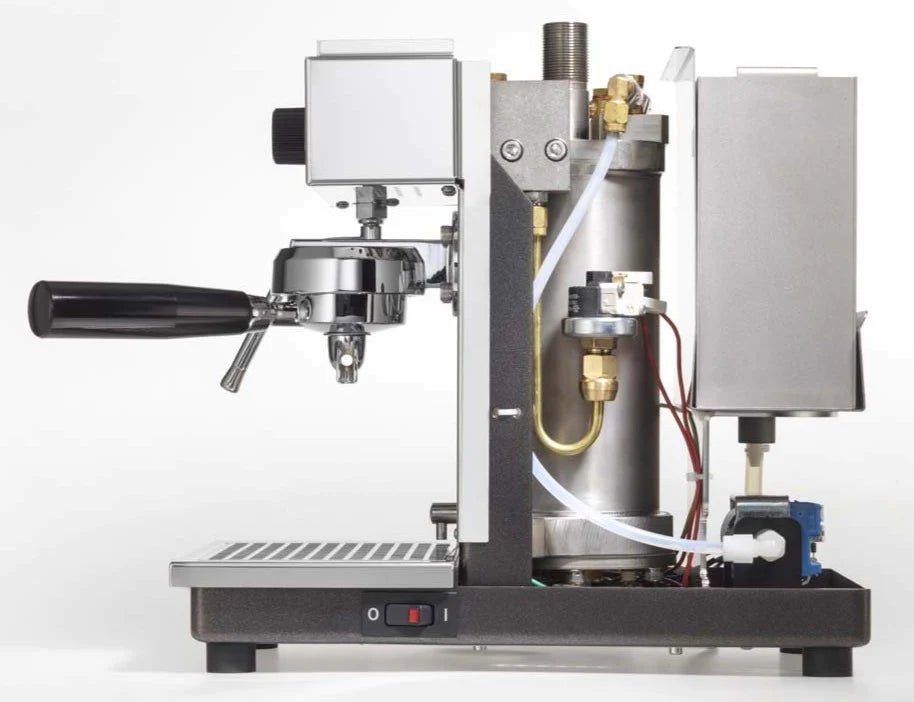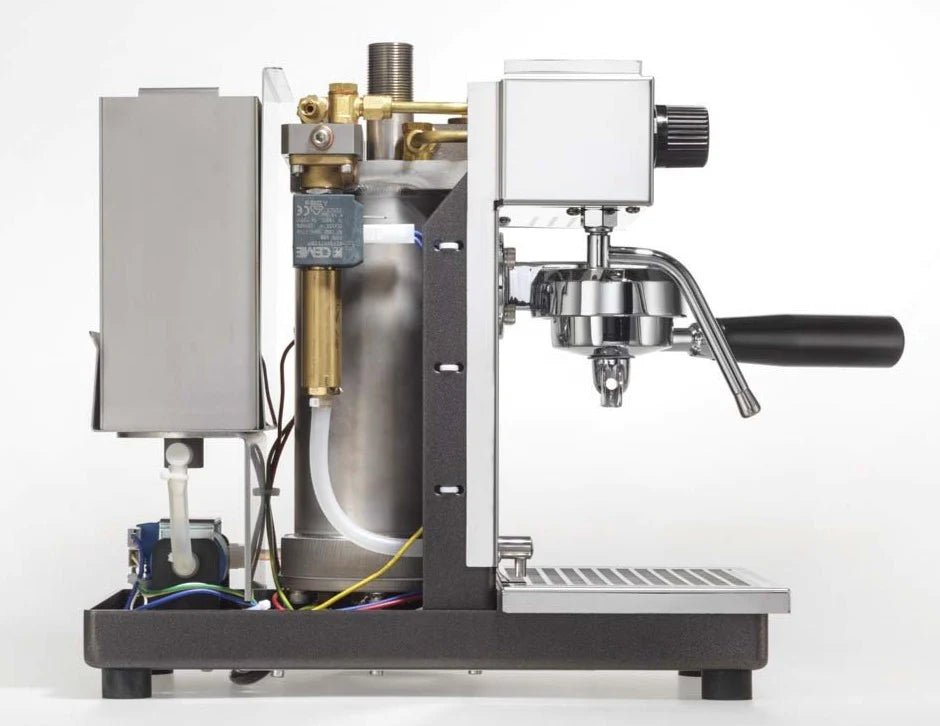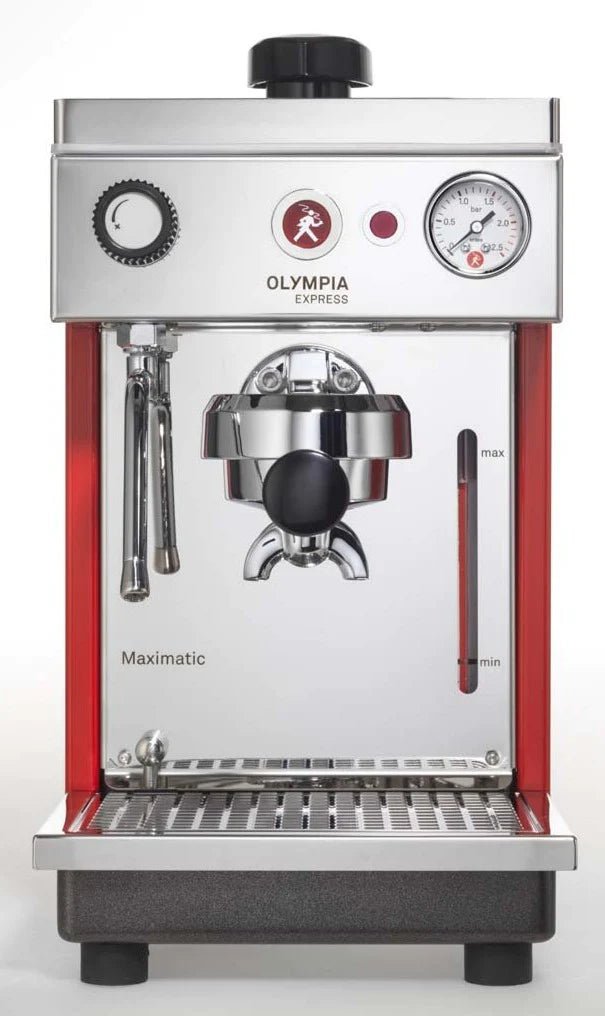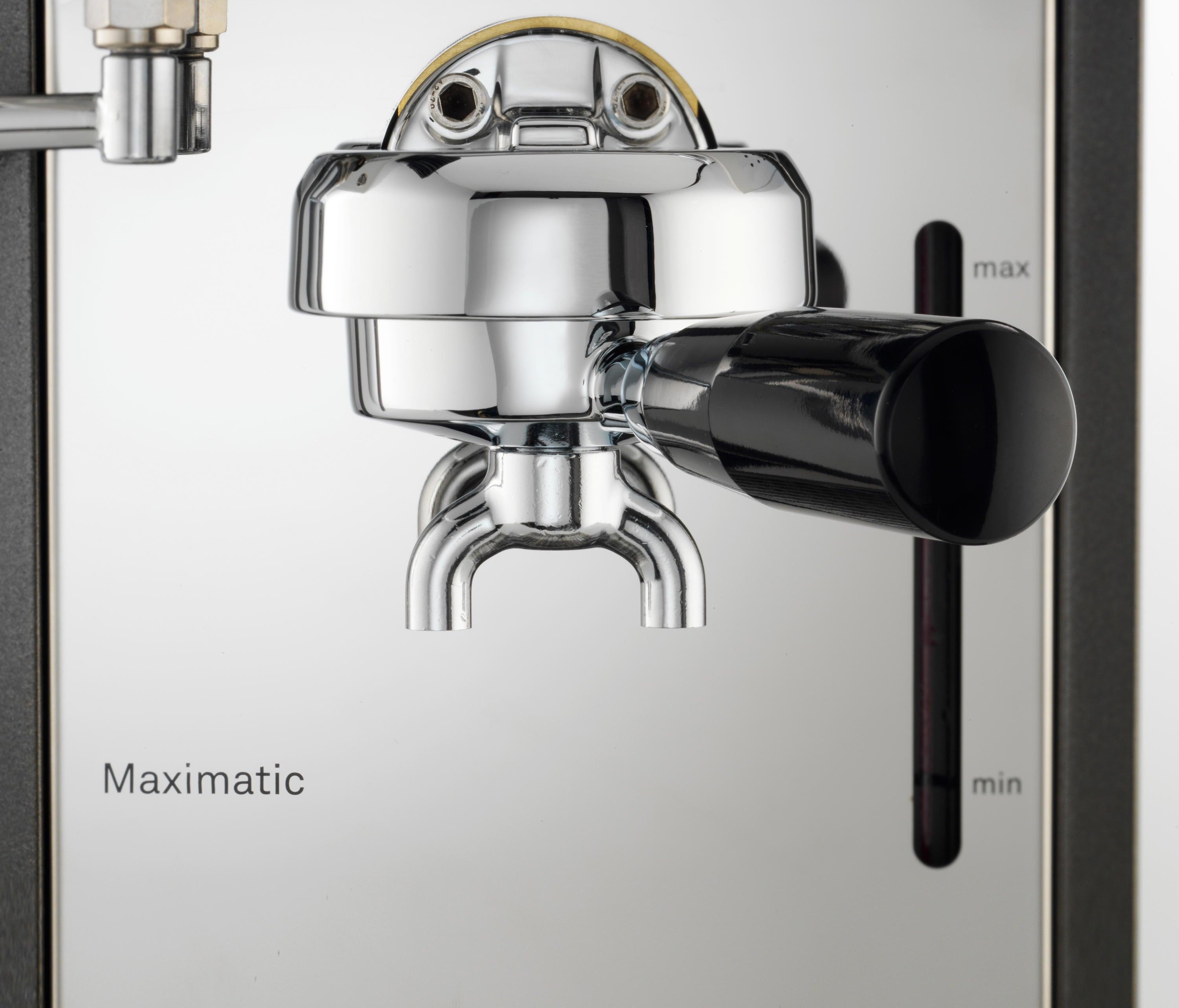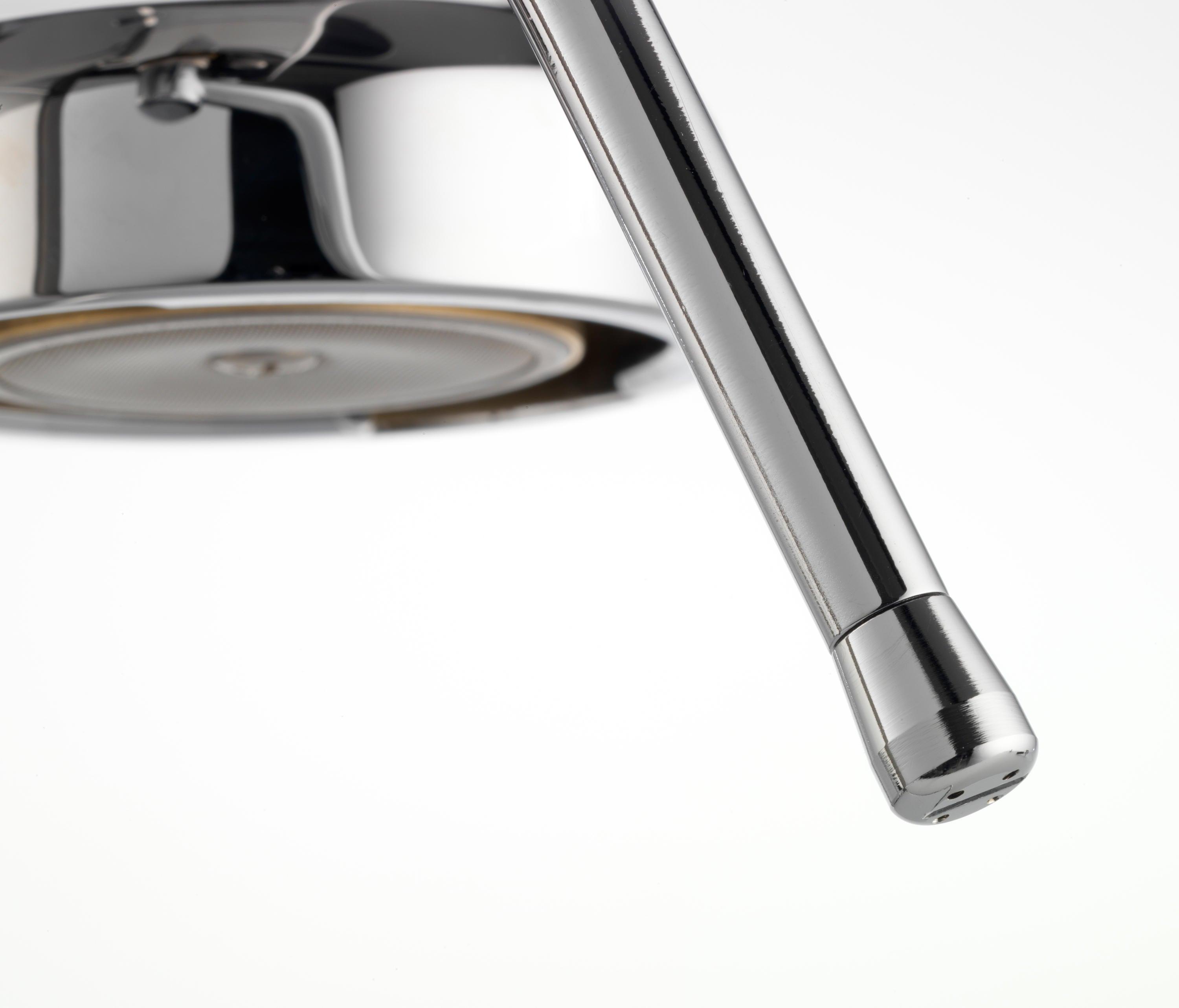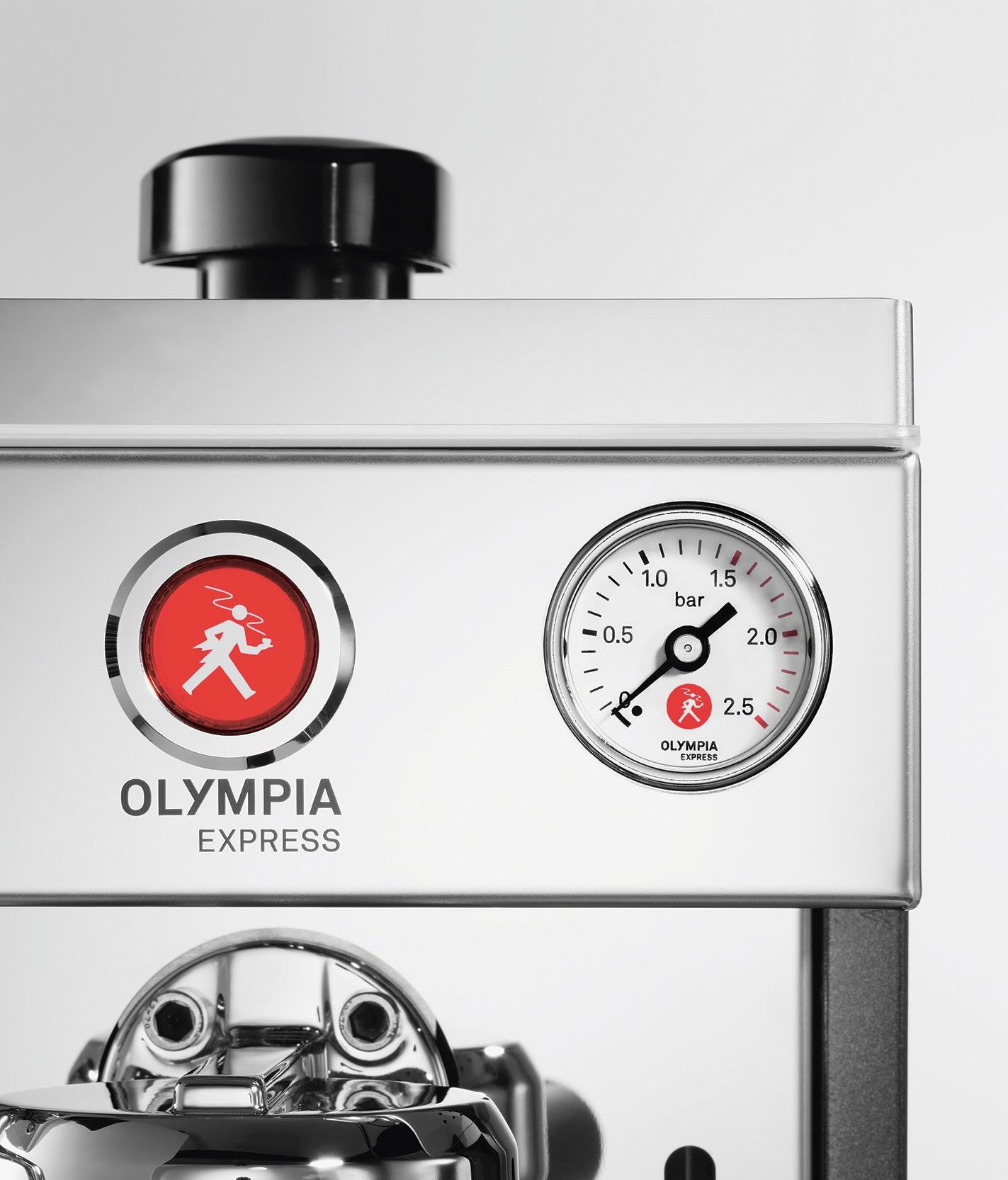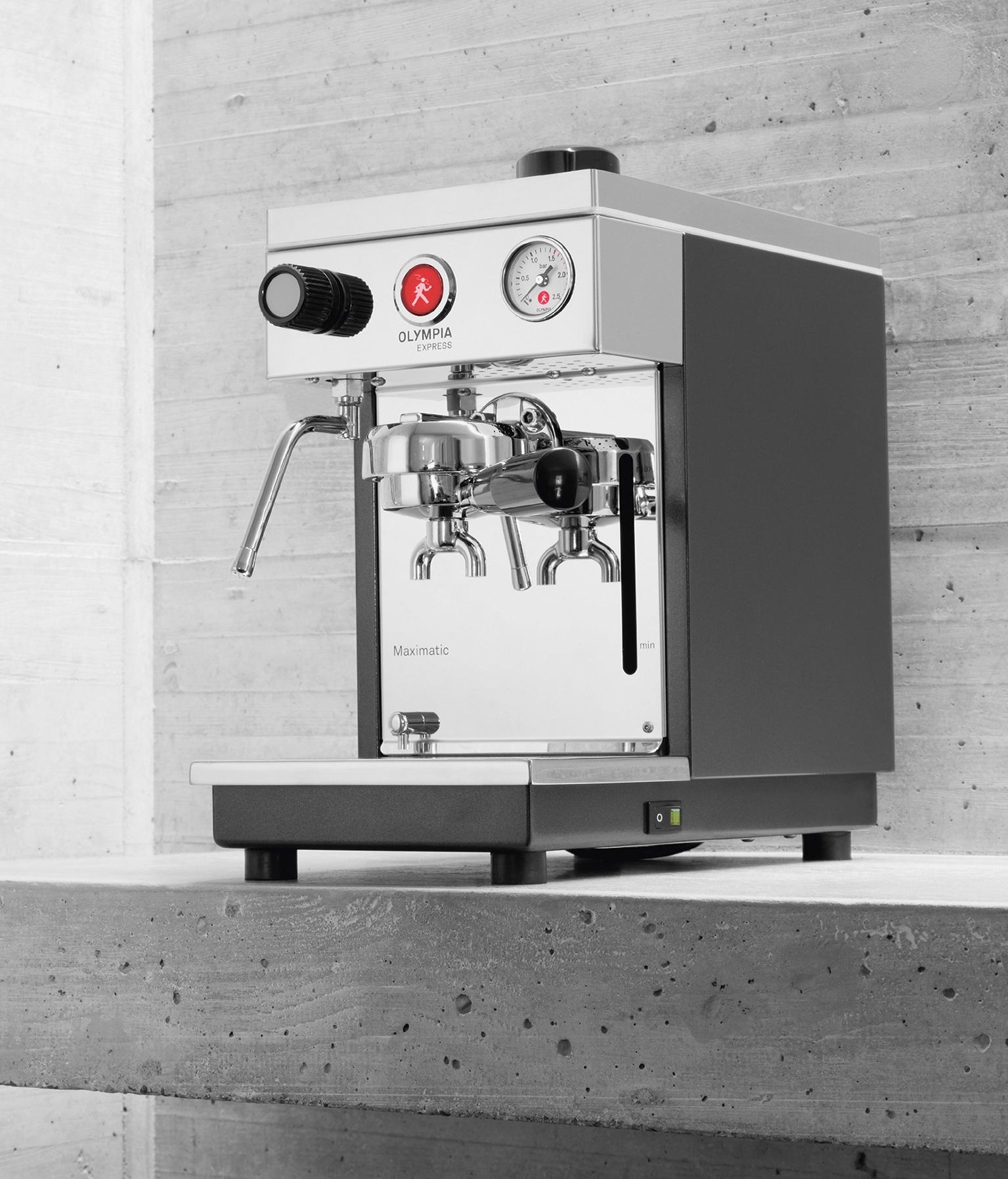 Olympia Express Maximatic - Espresso Machine
Olympia Express
Enjoy luxurious espresso drinks at the touch of a button with Maximatic - the perfect semi-automatic machine for coffee connoisseurs.
Free shipping over 75$ !
Customer service by coffee geeks
Returns accepted in 30 days
2 year warranty
See it in action
Are you intrigued about the unique features of this product and interested in seeing it in action? Then, watch this quick video to get a better understanding.
Watch
Description
Specs
Shipping & Returns
About the Olympia Maximatic
If you're looking for a little luxury, look no further than the Maximatic electric espresso machine. This mini marvel has been specially crafted to fit on an A4 piece of paper and is equipped with some amazing tech - like dual circuit heating system and vibration isolated pump! Experience real barista-style coffee in your home today with this compact powerhouse.
The classic taste of espresso is now within reach - at home and beyond! From studios to offices & homes, the Maximatic has been delighting coffee connoisseurs since 1974. Offering you that unbeatable café-quality experience right in your own space, it's sure to make each day a little brighter with its maximum flavor potential.
Timeless Design
Peace & Quiet
Make way for the Maximatic - a truly remarkable espresso machine that's built on over 85 years of expertise and precision craftsmanship. This machine is surely an engineering marvel; its unique design ensures maximum reliability while minimizing noise levels, making it the ideal choice if you're looking for Swiss-made quality without compromising your peace & quiet!
All The Espresso & Milk Performance
Enjoy the perfect cup of espresso every time with the Maximatic! It contains two state-of-the art water tanks - a fresh water tank and an impressive chrome steel boiler. Its 1.5L capacity ensures that you can still refill while in use, so your coffee won't get cold during brewing - plus its guaranteed to not affect flavour quality! The heat is cranked up all way to 100°C within the boiler before reaching 92°C when it hits your brew group each time for optimal taste. Plus you also have 0.62L of hot steamy goodness for frothing milk too – what more could one want?!
Built to Last
The Maximatic espresso machine is a masterful combination of function, form and precision made craftsmanship. Its front proudly boasts high gloss polished steel while its frame & casing are finished with a resistant powder coating to stand the test of time. Pre-heat your cups on the surface or remove & clean its drip tray grate with ease – plus switch on an illuminated extraction button featuring Express Olympia logo! And that's only scratching the surface: it also has water gauge, extra long steam wand, thermal protection for heating element; even mechanical safety valve in boiler & more - all designed as part of perfection engineer's journey towards making THE perfect espresso machine!
Small Footprint
Prepare delicious, hot drinks with the innovative Maximatic! This espresso machine is a fraction of the size most similar models. It features an electric pump that pulls water from its cold reservoir into a steam boiler reaching temperatures above 100 Celsius – enabling you to froth milk and make unbeatable cappuccinos in no time! With just one pressurized boiler, it's never been easier to enjoy freshly-brewed coffee at home.
How is the espresso?
The Maximatic is a top-notch espresso machine that helps you brew like the world's best baristas! From its reliable temperatures to quality components, it will consistently produce exquisite cups of coffee as your own skill level improves. A truly fantastic brewing companion for café connoisseurs and aspiring at-home baristas alike.
Technical Specifications Maximatic
Width 7.68 in
Depth 13.39 in
Height 14.57 in
Weight 36.38 lb
Current supply 120 V / 60 Hz
Cable length 5.25 ft
Power input 1000 Watt
Energy label (PDF)
Shipping: Free shipping for orders over 75$ in Canada and USA. Shipping rates calculated at checkout. Cafe Fabrique is not responsible for any applicable import fees. International Orders are shipped at the risk of the buyer - Café Fabrique will not be responsible for lost/damaged items
Returns: Any item you're not completely satisfied with can be returned up to 30 days after you receive it. The cost of the item, minus initial shipping costs will be refunded.
Click here for the complete shipping policy.
Description
Specs
Shipping & Returns