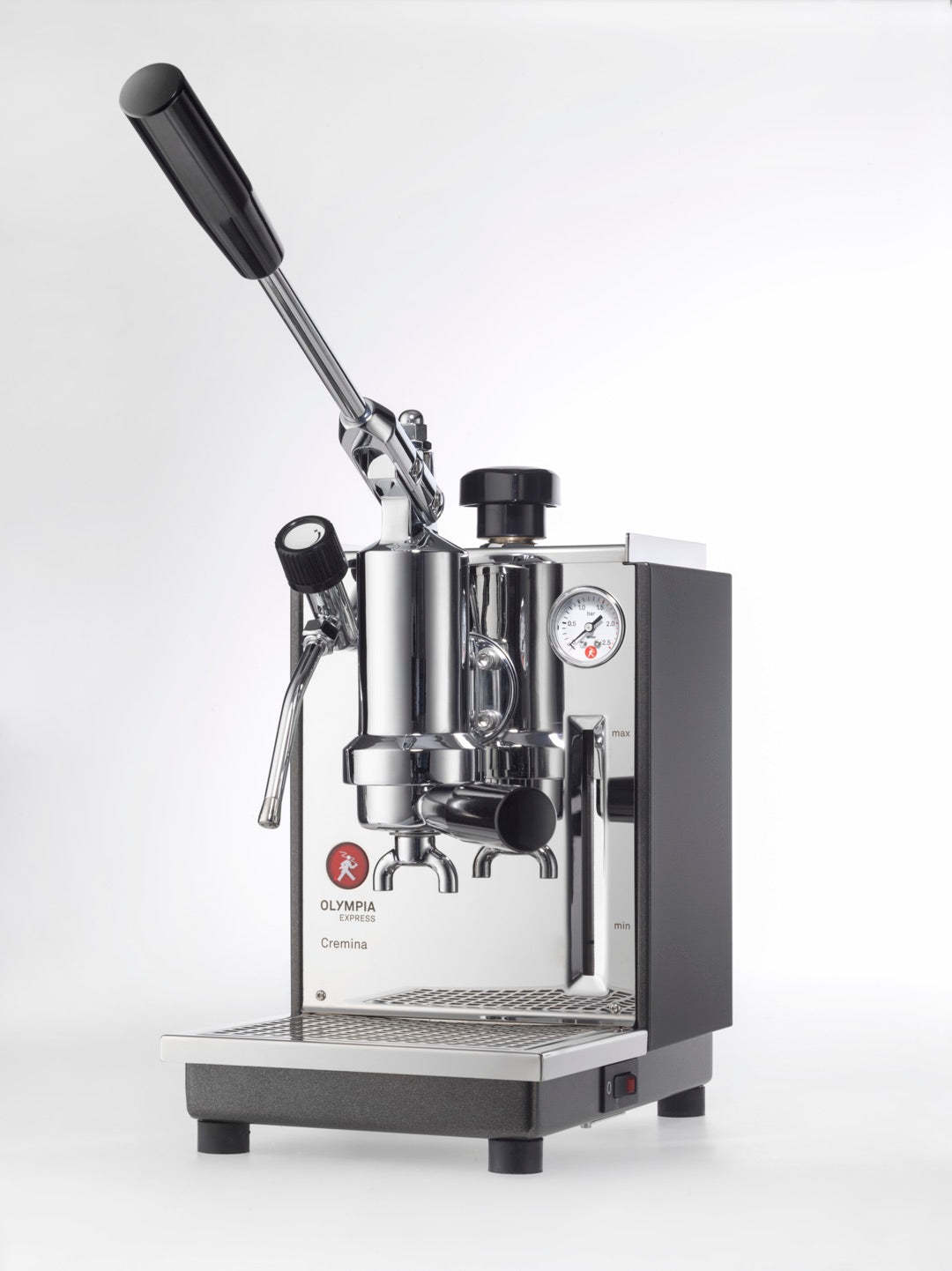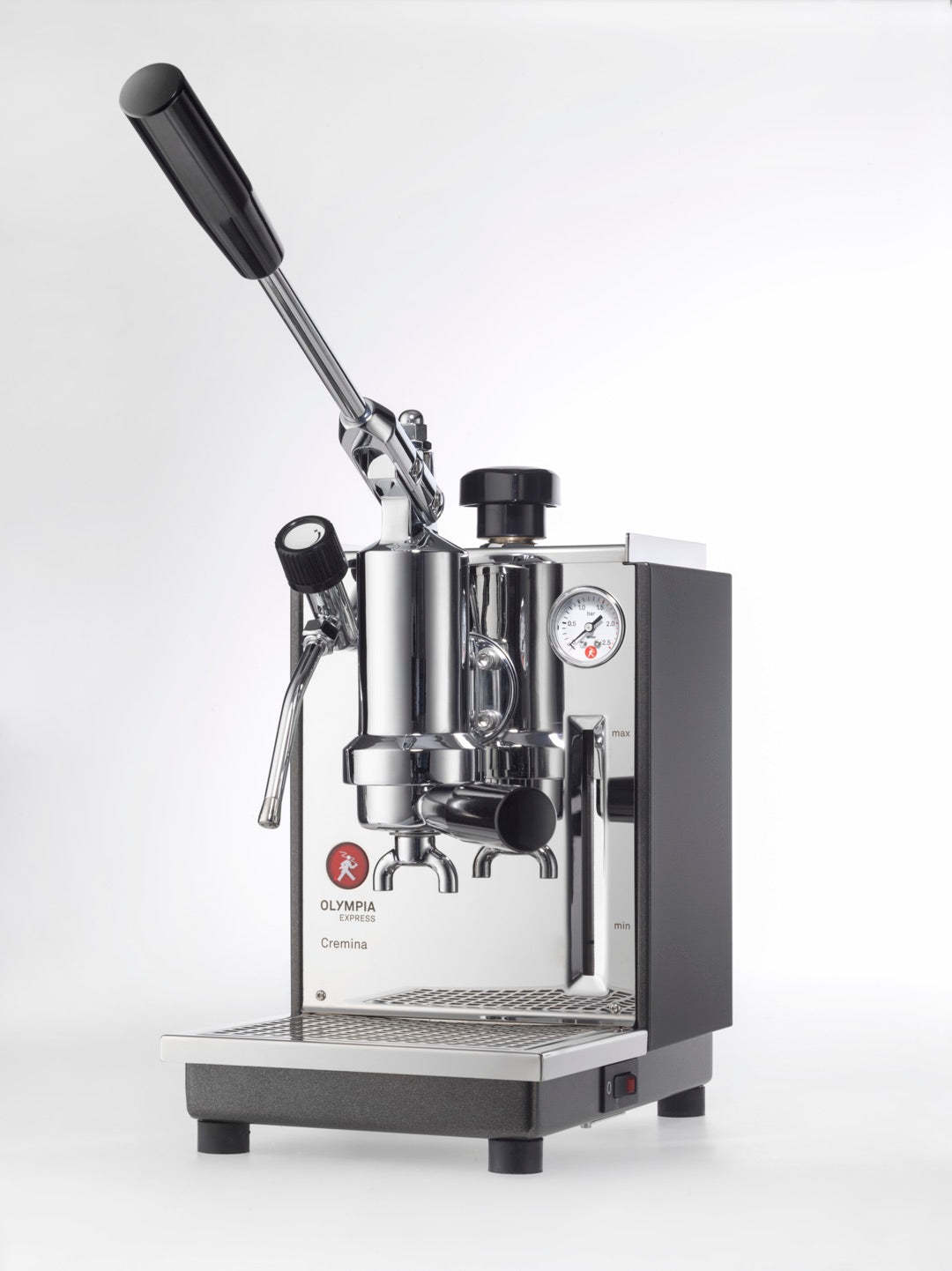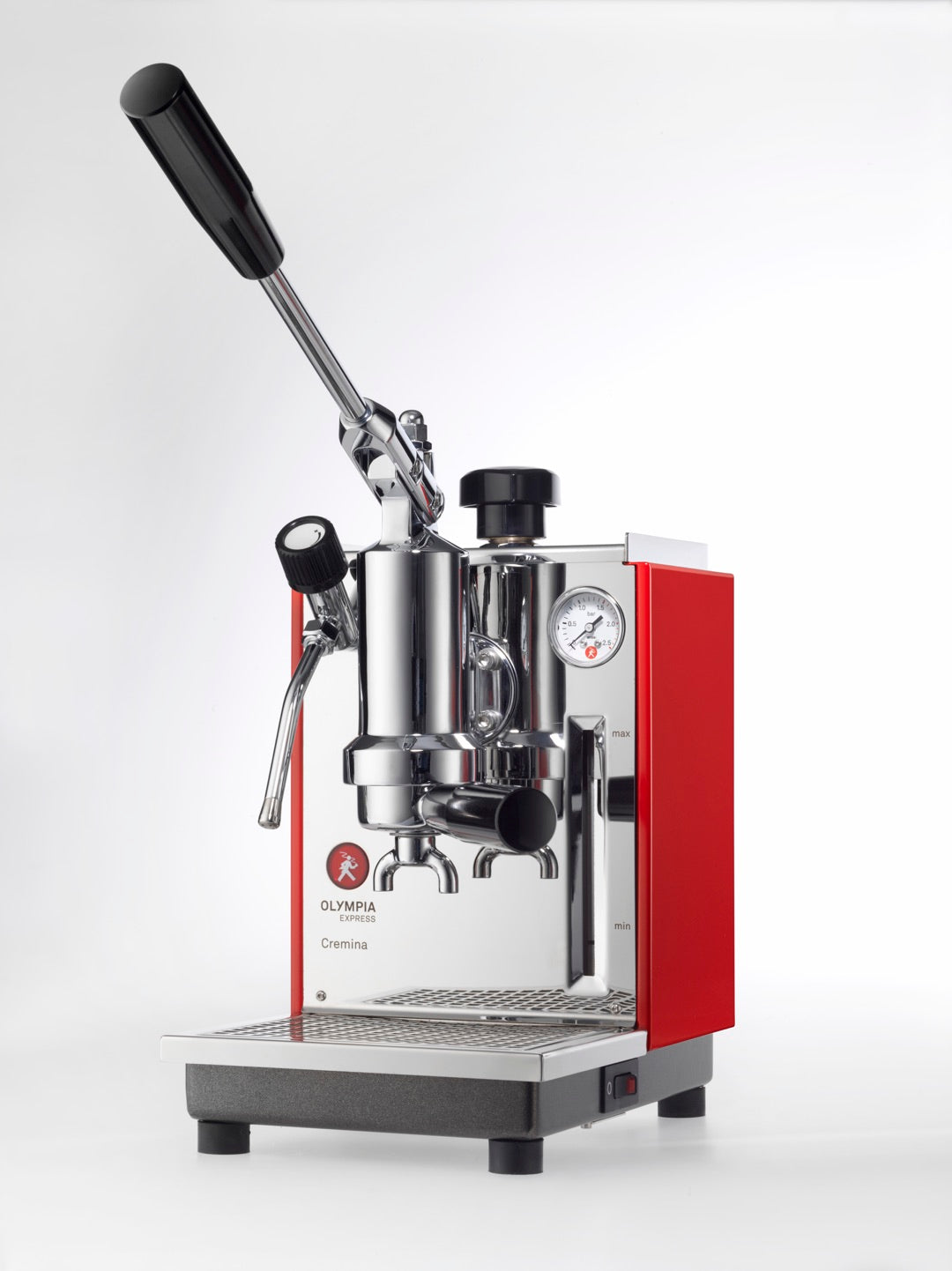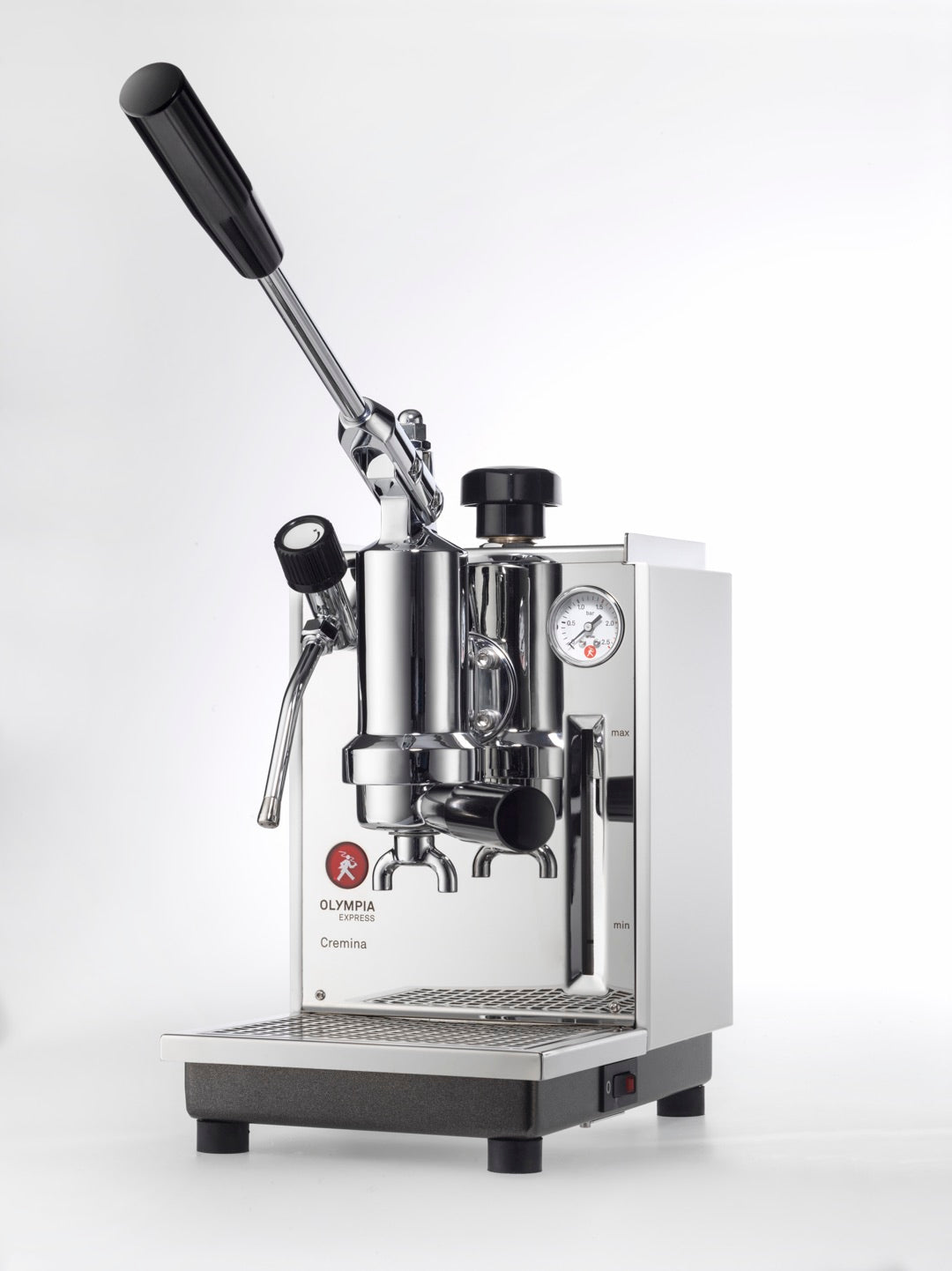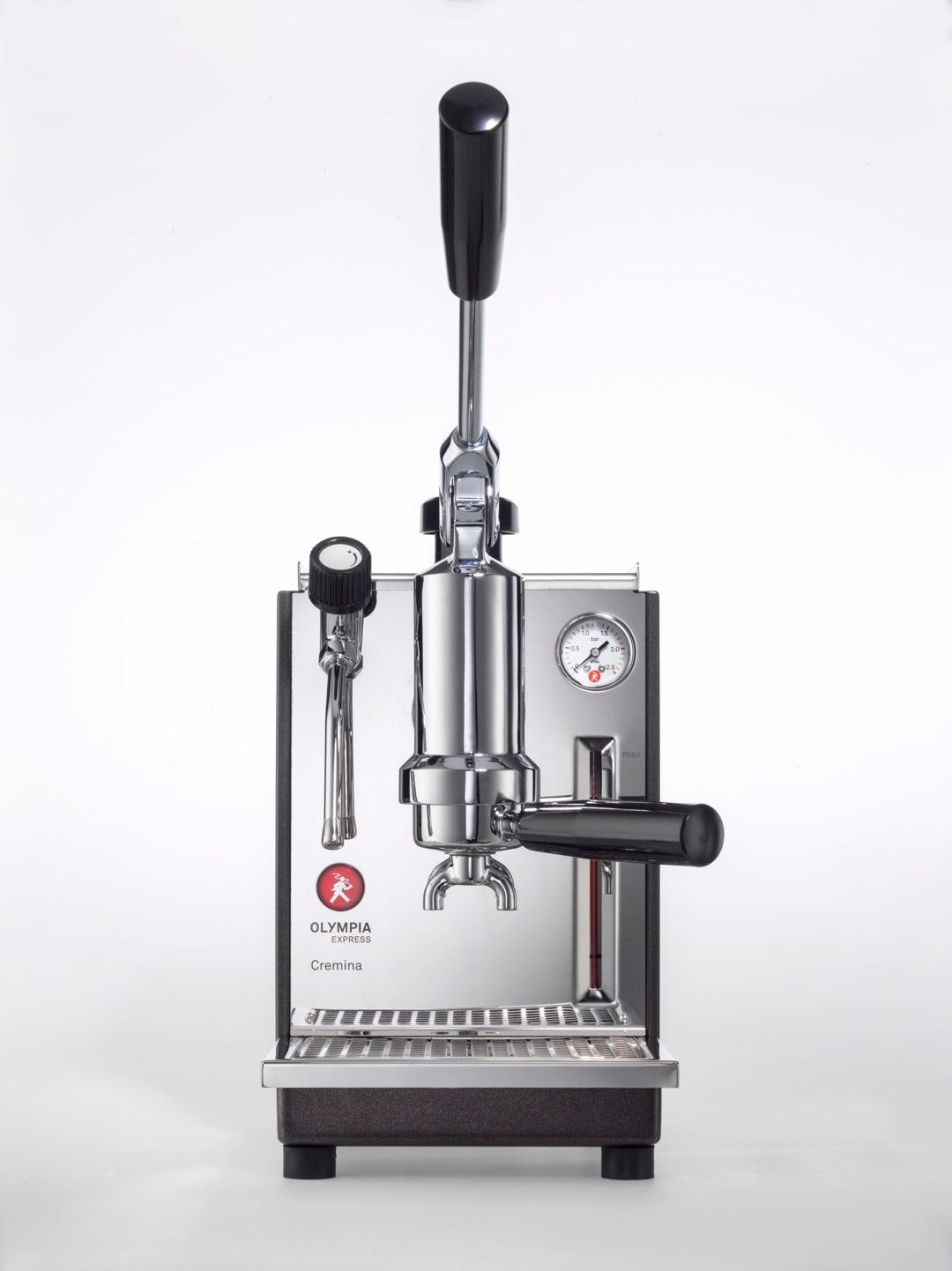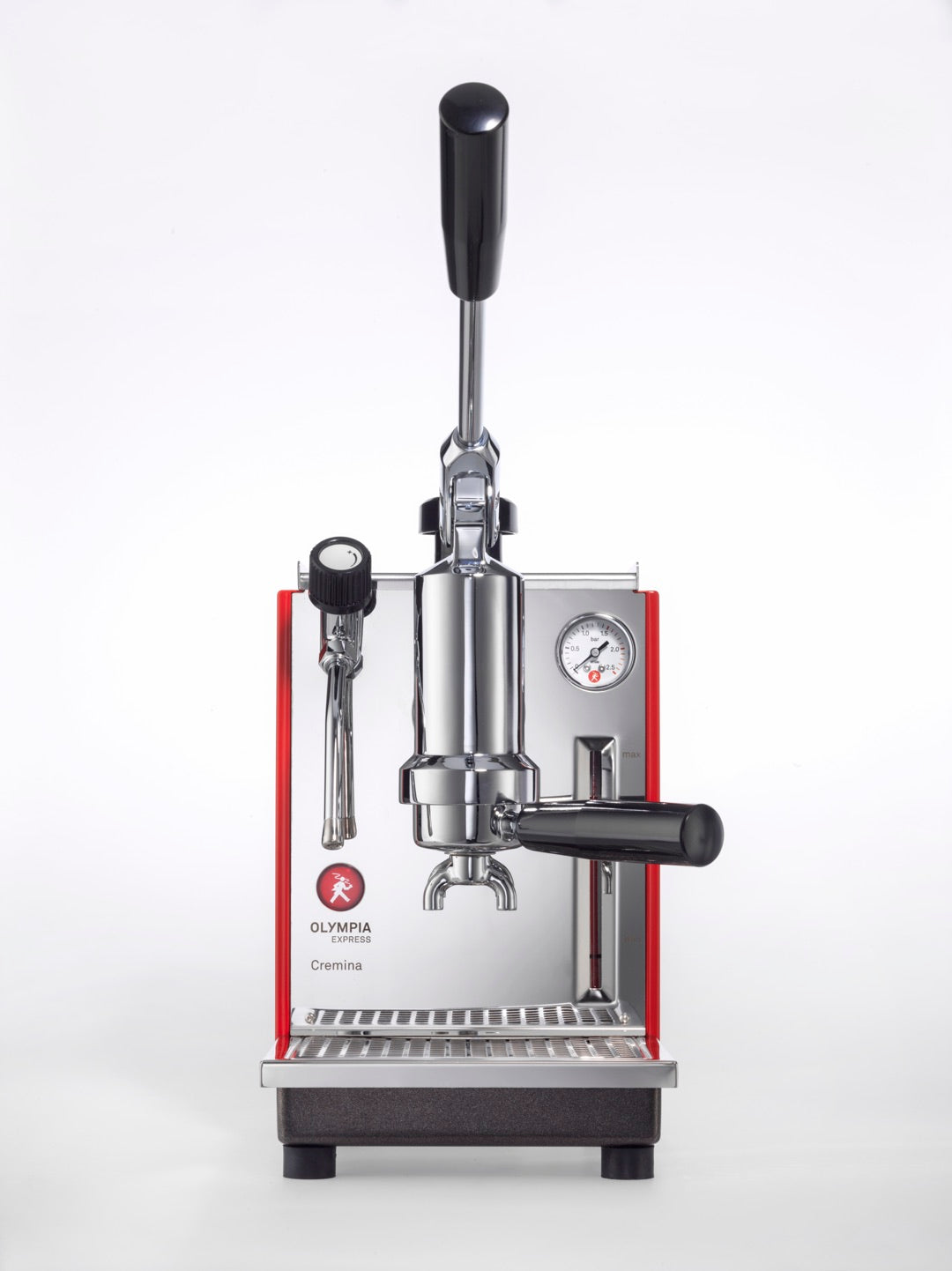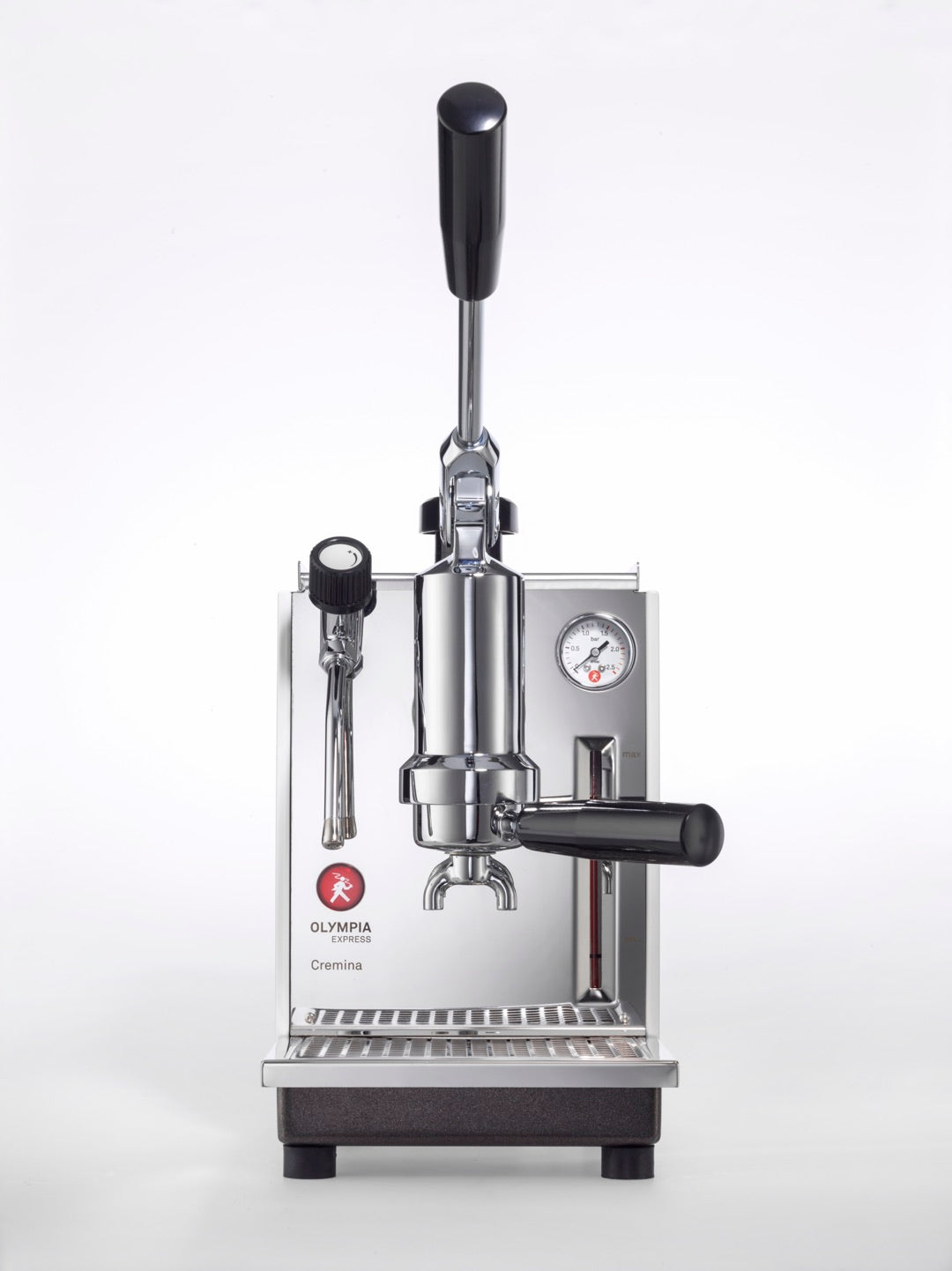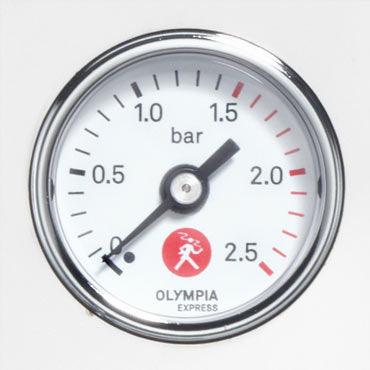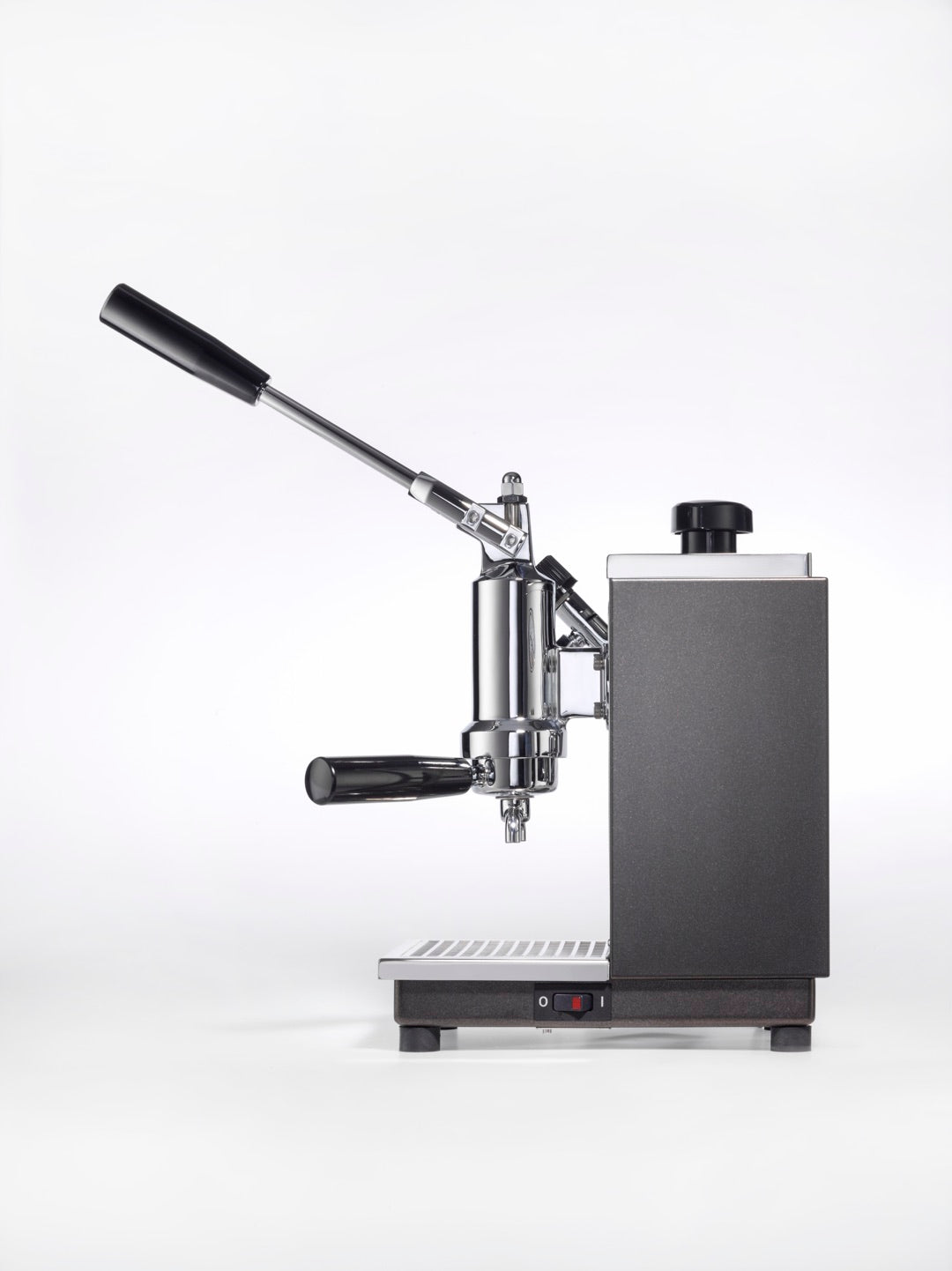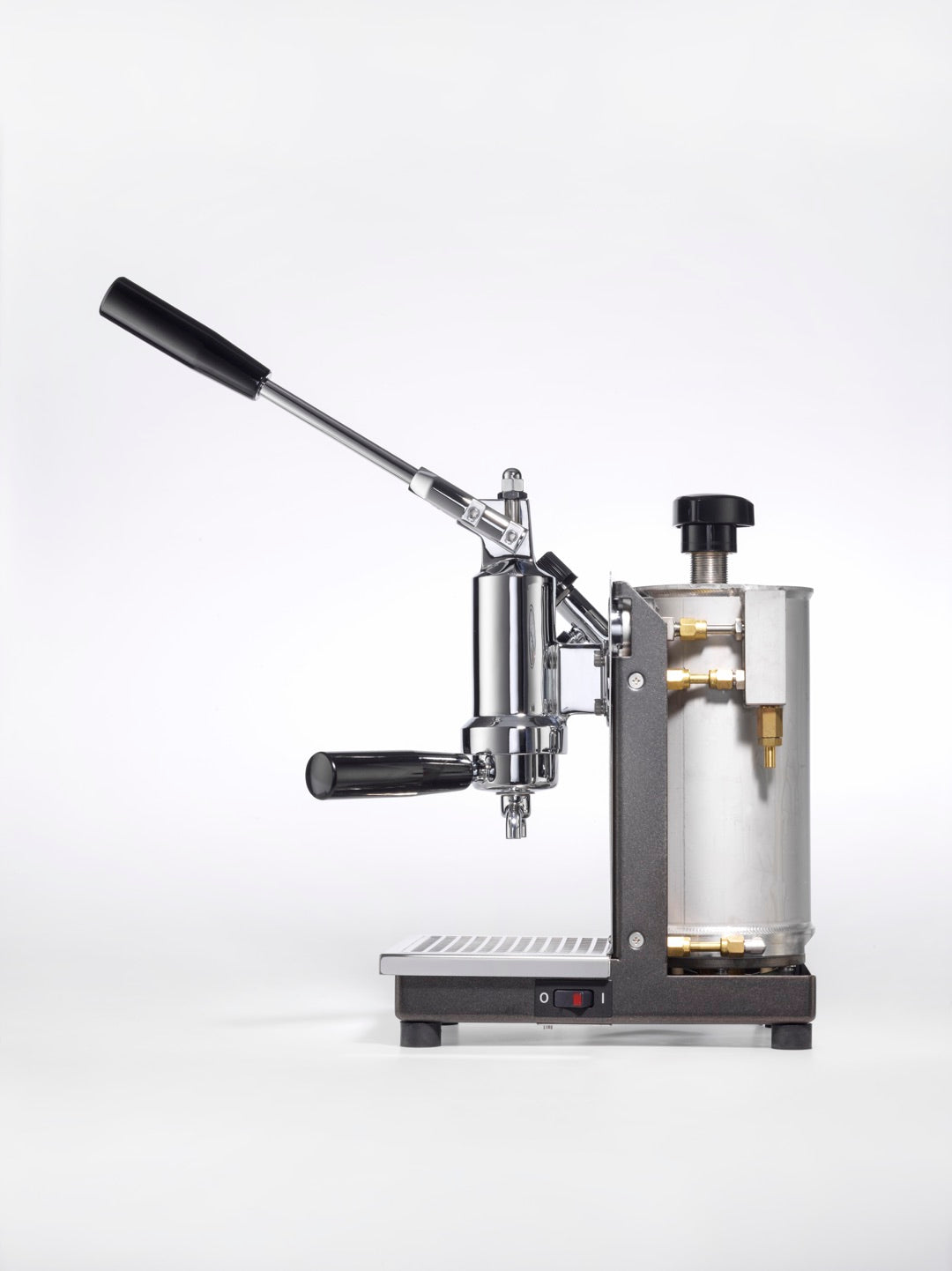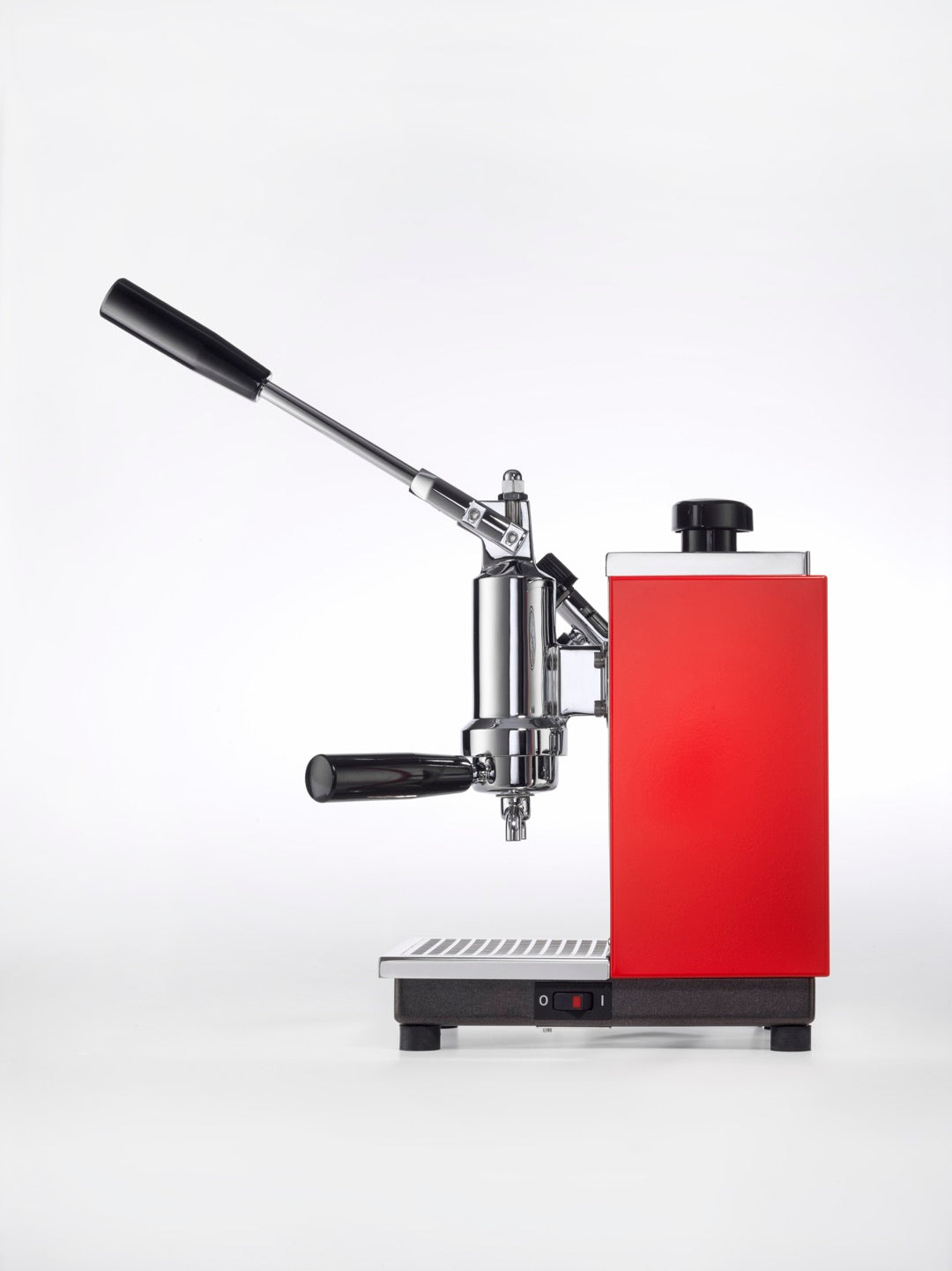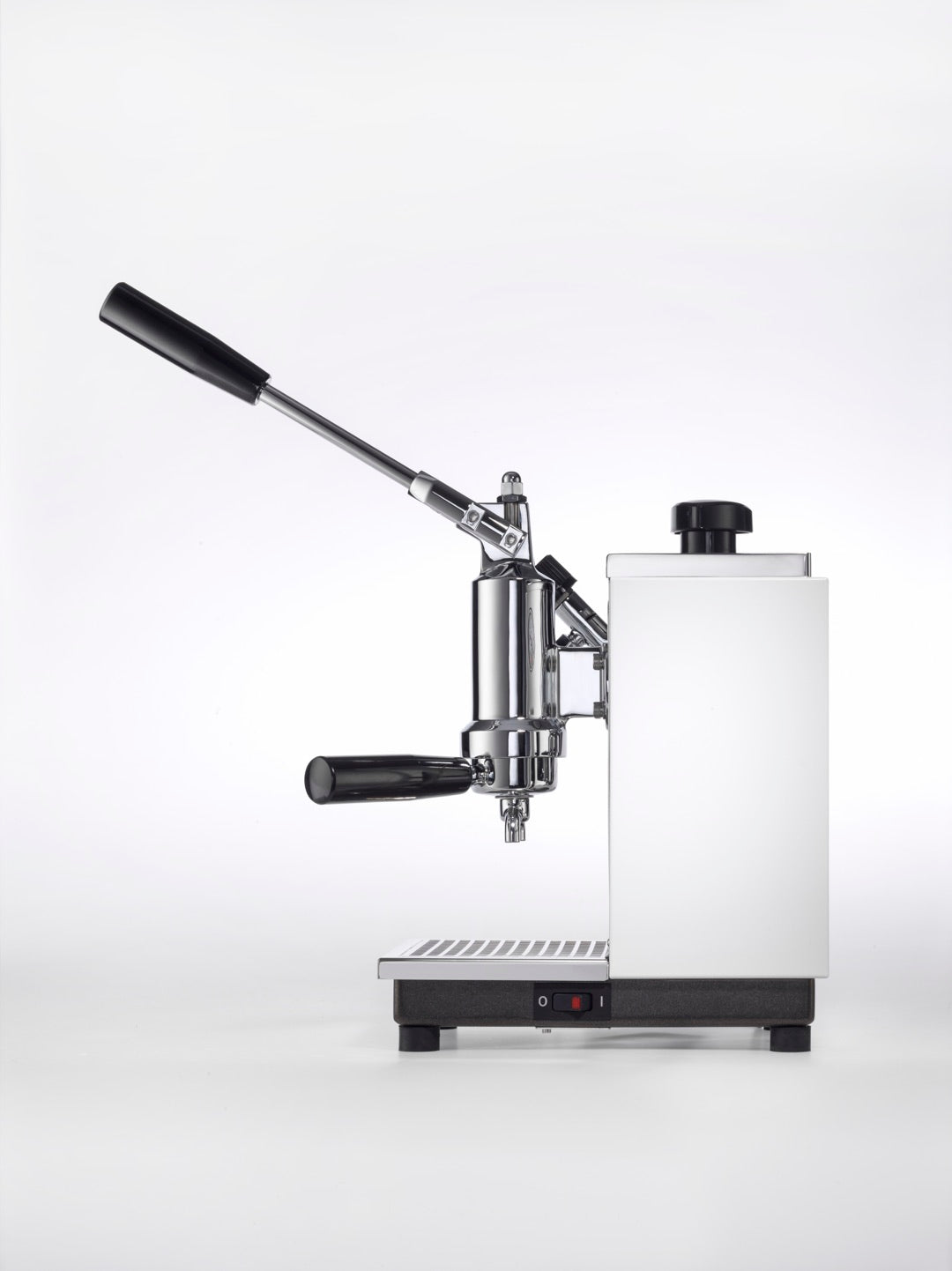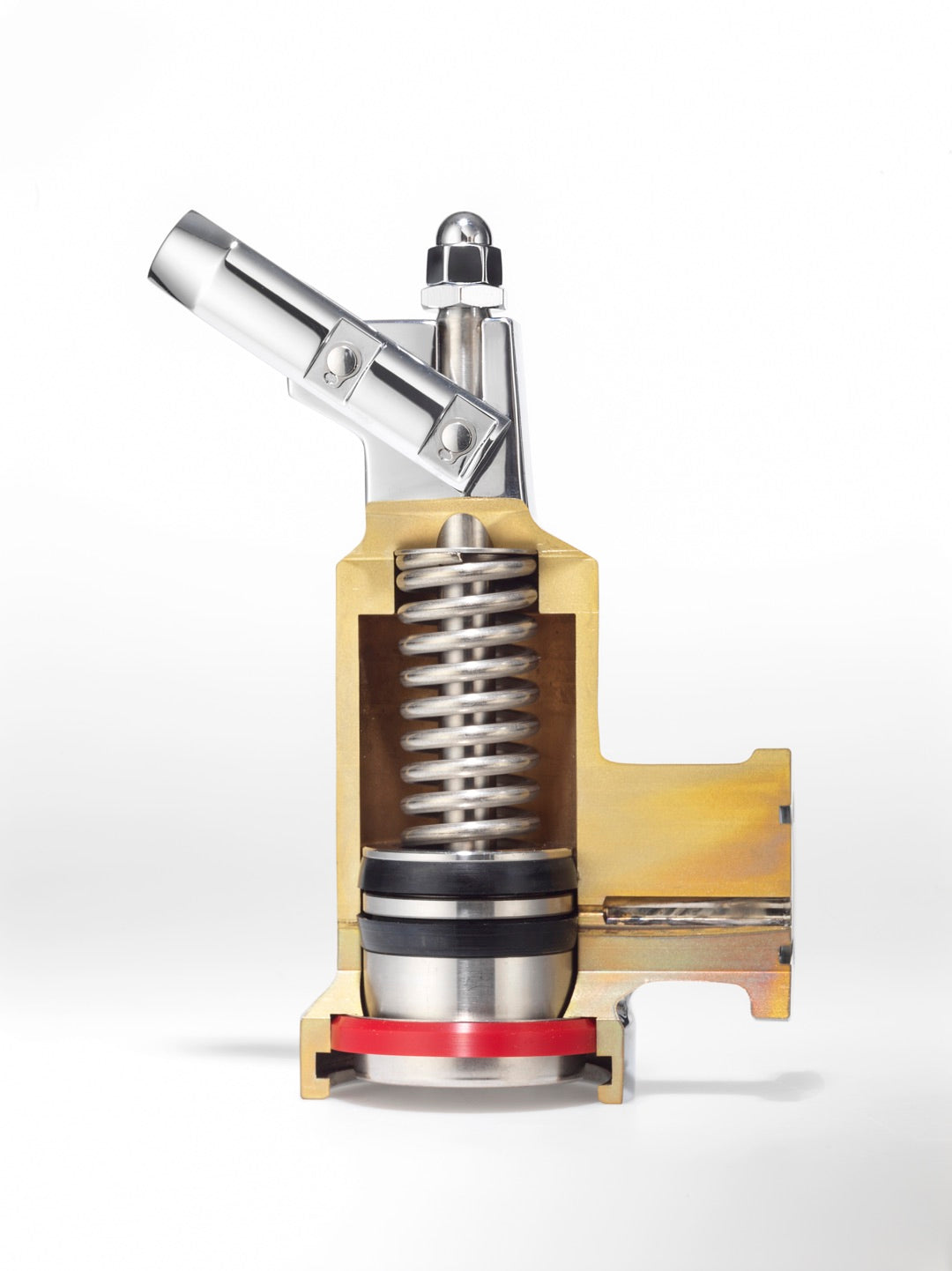 Olympia Cremina SL - Espresso Machine
Olympia Express
For those seeking an escape from the digital world and a connection with something tangible, look no further than the Cremina. This finely crafted piece of machinery will give you unparalleled satisfaction as you press down on its lever - allowing coffee lovers to meditate in their craft.
Free shipping over 75$ !
Customer service by coffee geeks
Returns accepted in 30 days
2 year warranty
See it in action
Are you intrigued about the unique features of this product and interested in seeing it in action? Then, watch this quick video to get a better understanding.
Watch
Description
Specs
Shipping & Returns
The SL Advantage
If you're looking for a machine that blends the best of both worlds--mechanical extraction with semi-automatic ease--the Cremina SL is your ideal companion. With its soothing hand lever and dependable accuracy, this device has everything to satisfy discerning coffee lovers everywhere!
The Cremina packs a unique punch with its brand new brewing group, combining cutting-edge design and state-of the art compression spring technology in an ultra-compact frame. It's like nothing you've ever seen before!
Unlock the wonders of coffee extraction with each pull of your lever! Be mesmerized as it gradually rises and creates a perfect espresso right before you.
Cremina vs Cremina SL
The SL Cremina is a step above the regular Cremina, boasting an improved spring assembly that optimizes water flow and extraction quality. Enjoy better coffee every time!
A masterpiece of Swiss engineering
With our pre-infusion piston system, you'll be able to draw a small amount of water into the chamber and force it through your freshly ground coffee. Elevate your favourite brew with this process that will expand every bit of its flavour!
Enjoy a perfectly balanced espresso experience with the Cremina. Enjoy its alluring aroma, flavor-filled crema, and most of all - listen to it serenade you as its boiler heats up, leaving your ears delighted. Let this tried and tested extraction procedure provide an orchestra for your senses!
Appreciated worldwide
For over 40 years, the Cremina has been acclaimed by coffee enthusiasts and critics alike; from The New York Times to Neue Zurcher Zeitung - all have dubbed it "the best espresso machine in the world". But even more impressive is that this iconic device inspires such loyalty: its owners sending fan mail from every corner of globe!
Though mastering brewing a perfect espresso may take some practice, those who succeed are rewarded with an extraordinary experience – one which celebrates their own skill for crafting something truly special.
Built to last
Get a glimpse of her inner beauty; where you'll find impeccable craftsmanship, rigorously tested materials and superior performance. Gleaming brass group-head and portafilter, coupled with polished chrome provide years of reliable use while the robust stainless steel boiler promises 20 cups worth of rich espresso from only 3.8 pints - ensuring your cravings for caffeine satisfaction are met time after time!
This high-tech Cremina espresso machine features a state of the art tubular heating element with built in thermal protection. The gaskets ensure perfect results and long lasting use, while its adjustable pressure (0.7 to 0.8 bars) and brewing temperature (92 °C) give baristas maximum flexibility to brew their favorite shots just right by manually lowering the lever at nine bar pressure onto the portafilter for optimal flavor extraction!
Preinfusion Control
With the Cremina, you can unlock a world of flavor in your espresso. Take advantage of its killer feature: preinfusion! With gentle lever pulls coupled with 15 seconds of infusion time, prepare to be tantalized by sweet chocolatey fruit notes that will completely transform your coffee experience. Experimentation has never been more delicious or informative than with the Cremina at hand!
Easy Maintenance
With its easy-to-use lever system, the Cremina offers a hassle free espresso experience - no wet grounds to clean up or messy drip trays to empty. Plus with minimal maintenance required over long periods of time it's never been simpler (or cleaner!) for enthusiasts at home to enjoy delicious espressos every day.
Should you buy a Cremina?
With a wealth of stunning high-end espresso machines on the market, it takes quite something special to stand out - and this one is no exception! Not only has our experience with this model been incredibly positive so far but its combination of features makes it an excellent option for those looking for quality in their home setup.
If you need to make frequent, large batches of espresso or lattes for a big crowd - think Christmas party! - You should consider the Maximatic espresso machine; built with all-day endurance and ready for back-to-back drink production.
For those seeking an escape from the digital world and a connection with something tangible, look no further than the Cremina. This finely crafted piece of machinery will give you unparalleled satisfaction as you press down on its lever - allowing coffee lovers to meditate in their craft. Made from durable steel and brass materials that guarantee decades of use; this espresso machine provides excellent value for money considering its timeless beauty and heritage-infused experience it offers all users alike!
The Olympia Express Vision
Searching for quality espresso can be the pursuit of an artisan, and luckily with the Cremina it doesn't have to be complicated. Olympia Express envisioned a perfect companion in creating coffee artistry - not one powered by fancy apps or flashy displays but sophisticated materials and stainless steel frames crafted to meet high standards. As any artist knows, even small details make all the difference; this is no exception when it comes down to savoring exquisite espresso results every time you turn on your beloved machine!
Technical Specifications Cremina
Width 7.87 in
Depth 10.63 in
Height 12.99 in
Weight 24 lb. 
Current supply 120 V / 60 Hz / 1000 W¹
Cable length 5.25 ft.
Power input 1000 Watt
Shipping: Free shipping for orders over 75$ in Canada and USA. Shipping rates calculated at checkout. Cafe Fabrique is not responsible for any applicable import fees. International Orders are shipped at the risk of the buyer - Café Fabrique will not be responsible for lost/damaged items
Returns: Any item you're not completely satisfied with can be returned up to 30 days after you receive it. The cost of the item, minus initial shipping costs will be refunded.
Click here for the complete shipping policy.
Description
Specs
Shipping & Returns