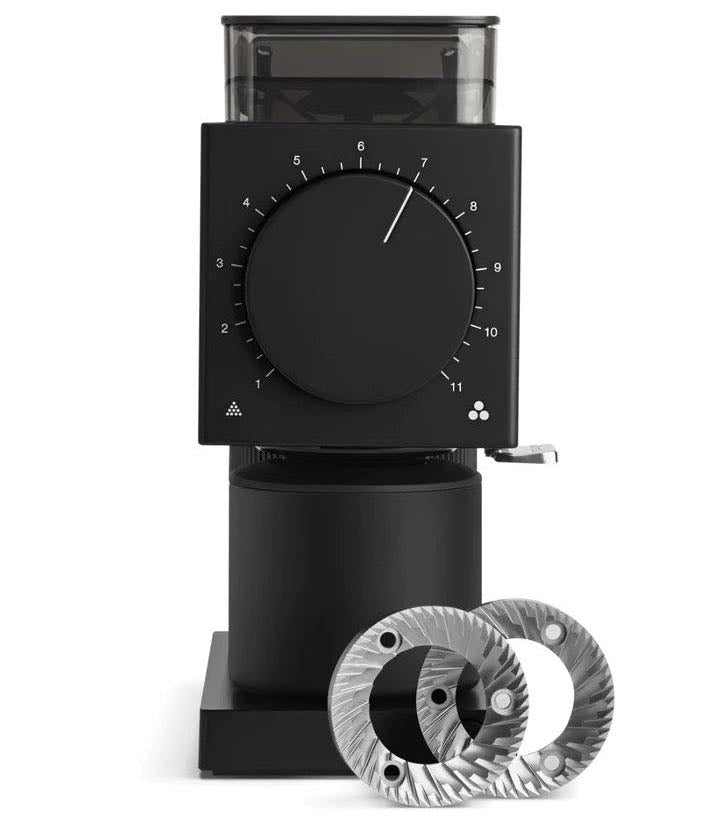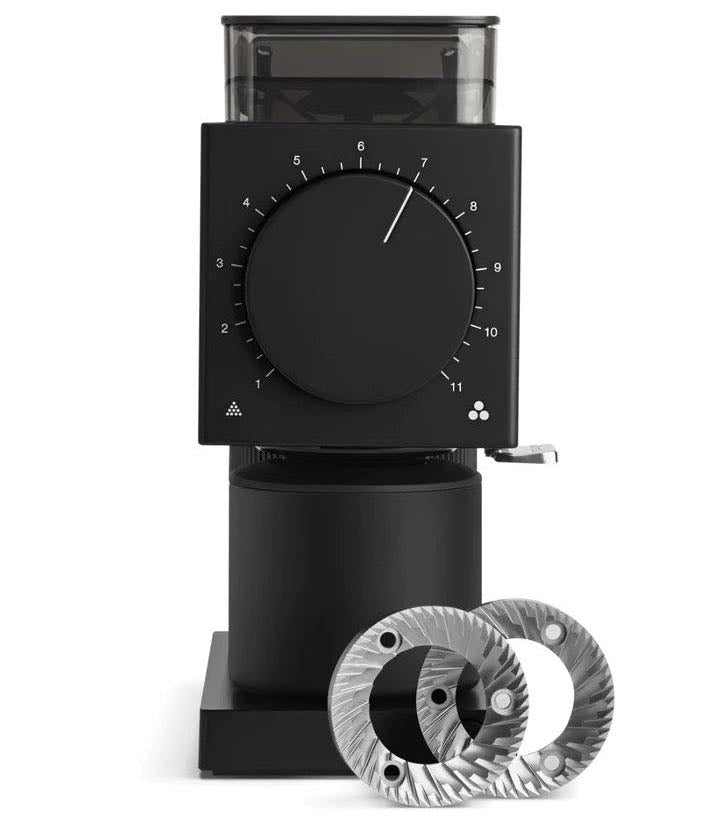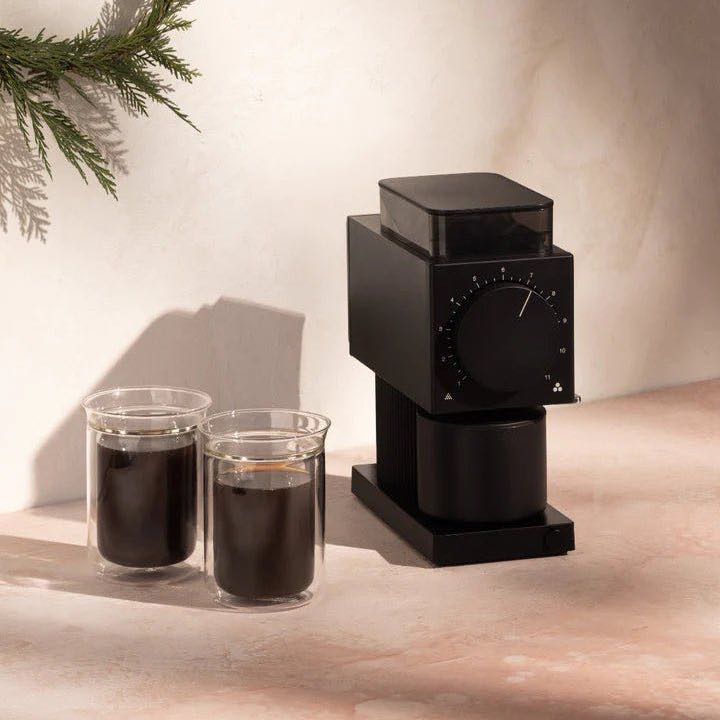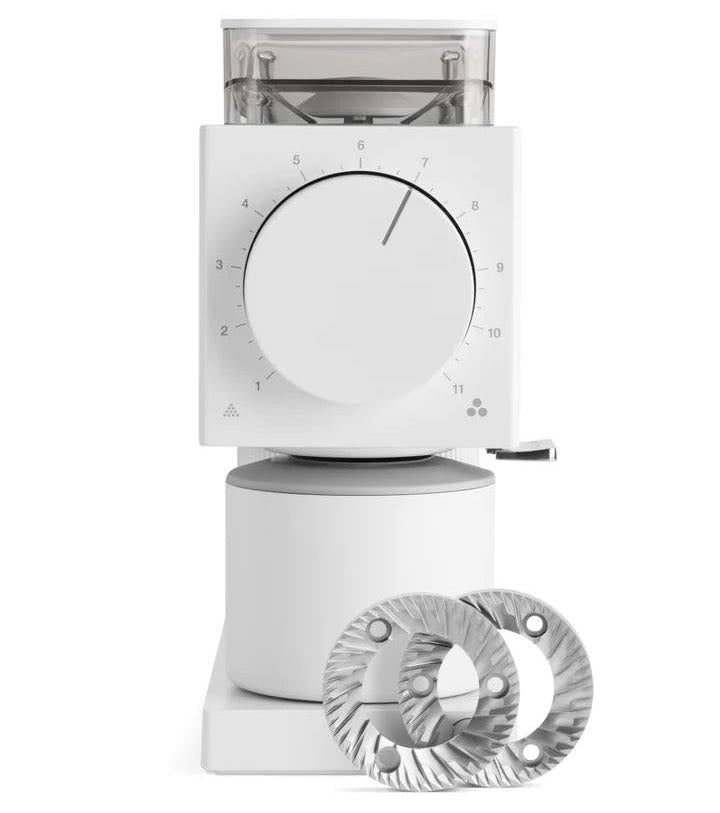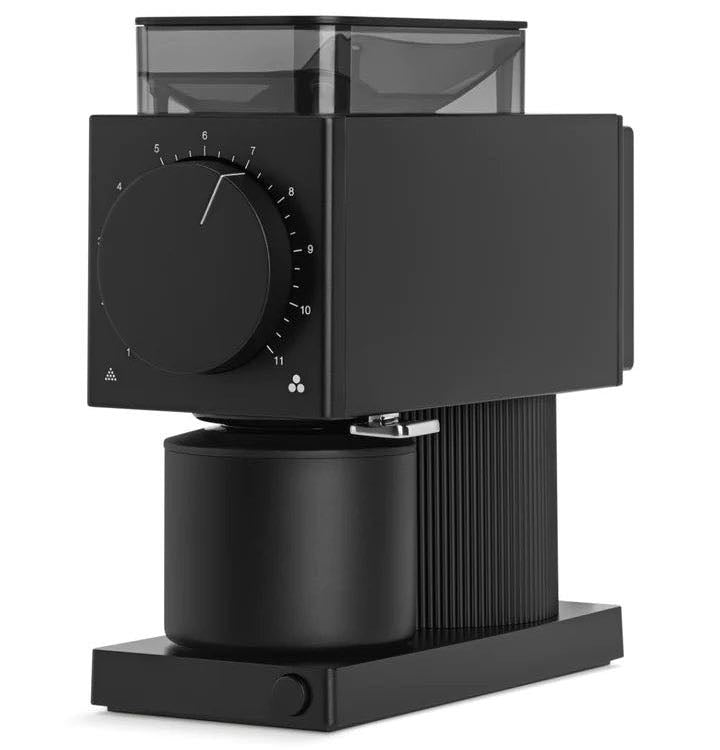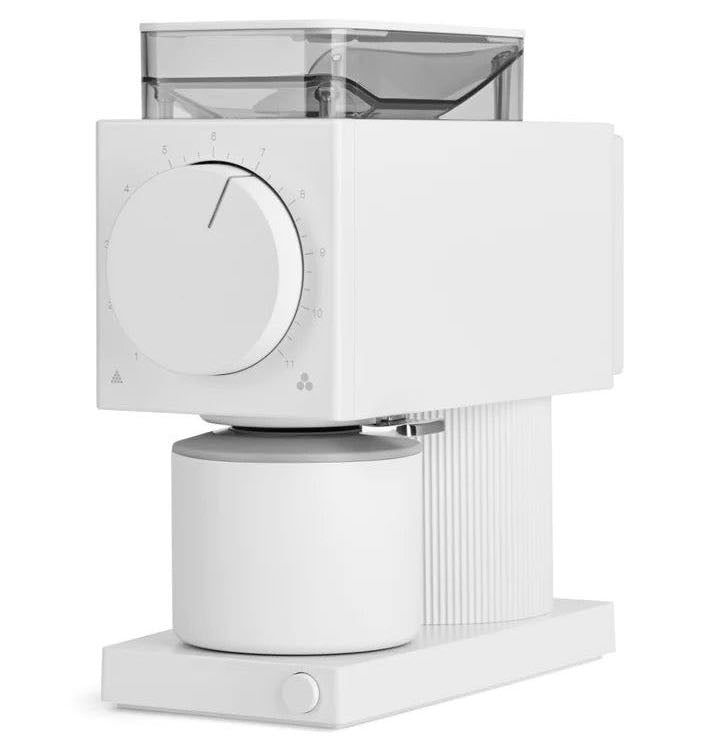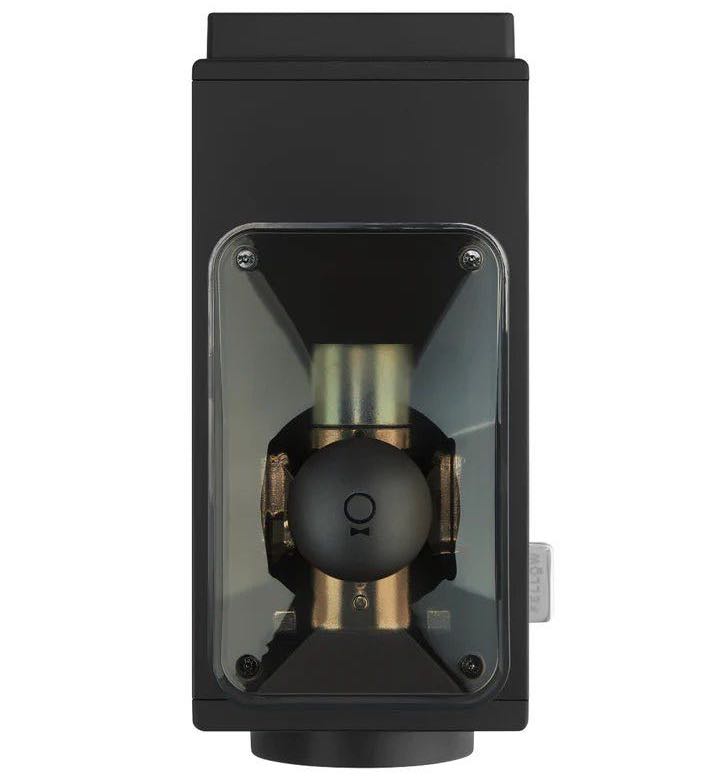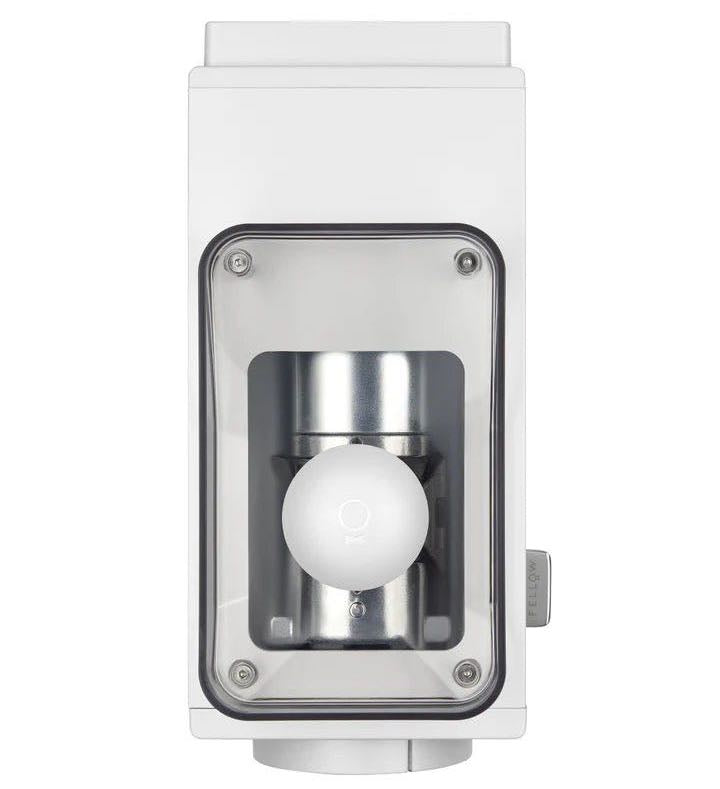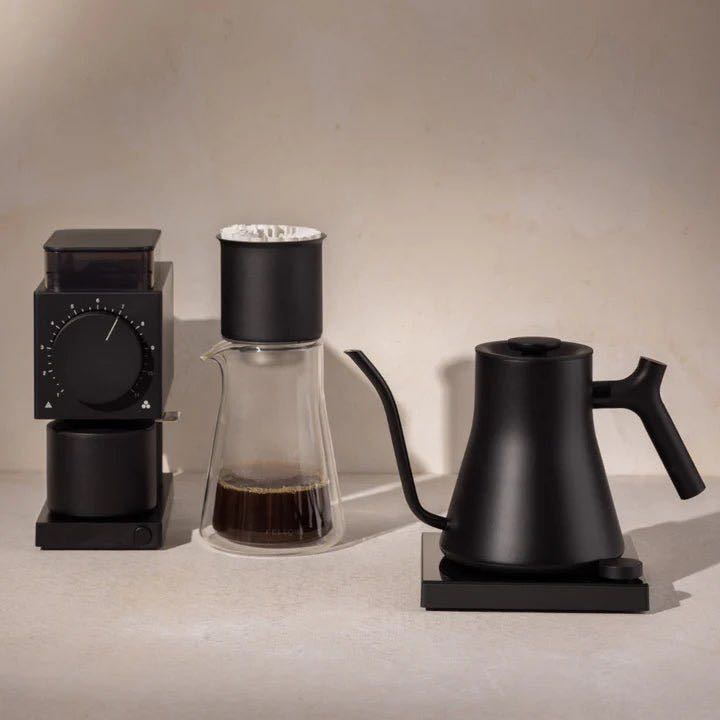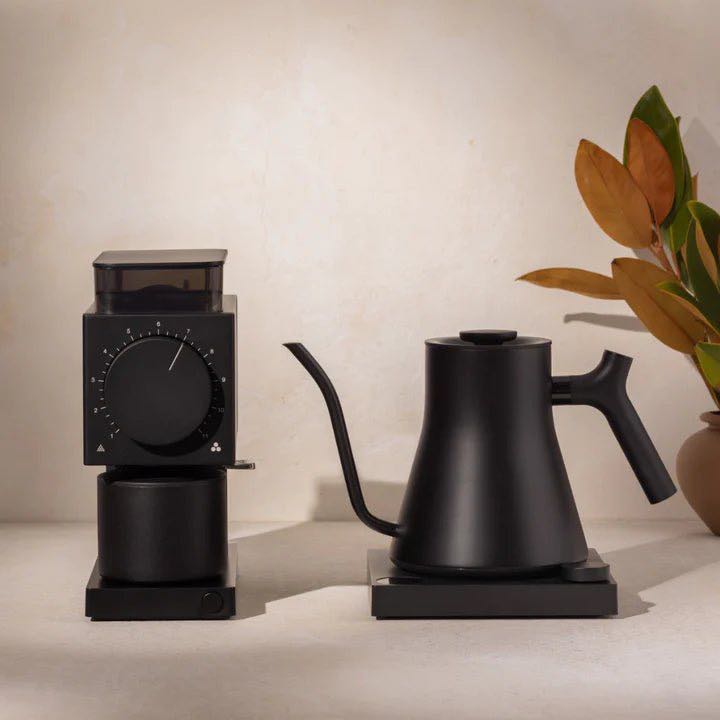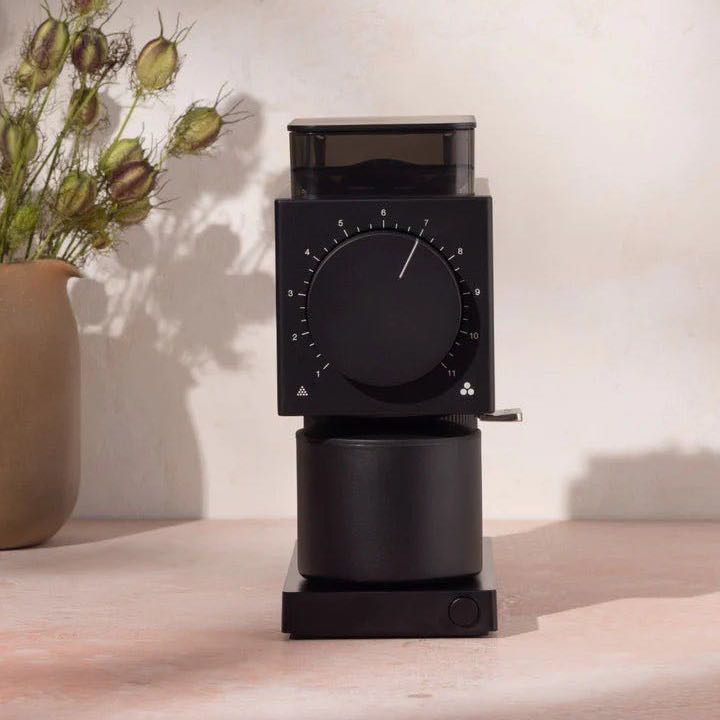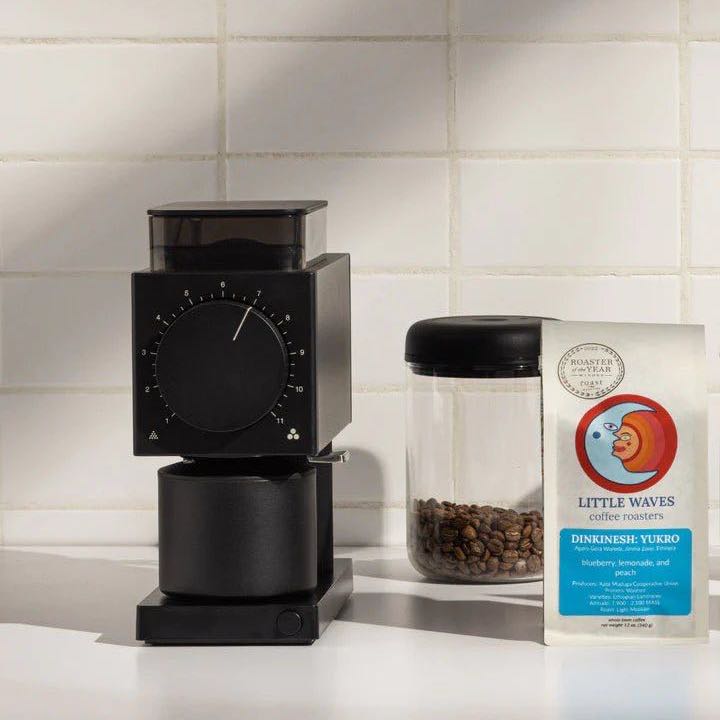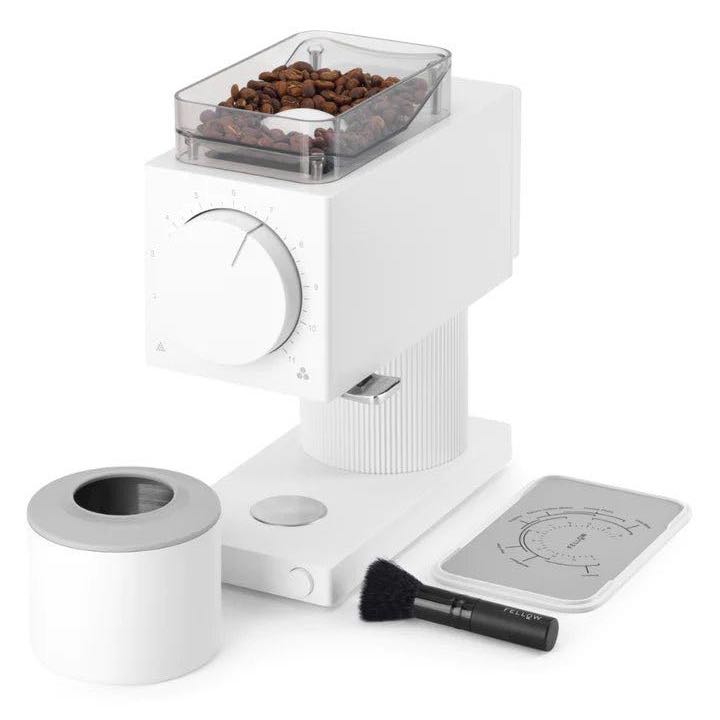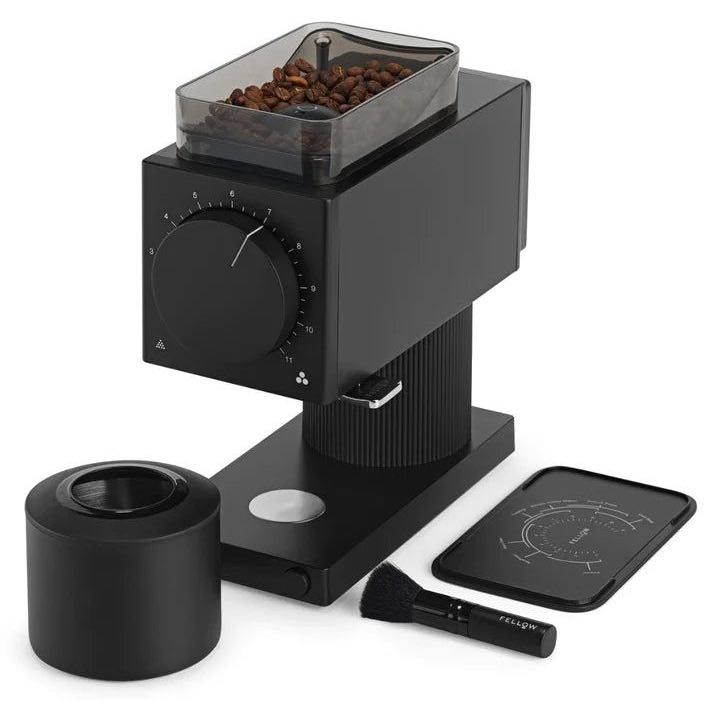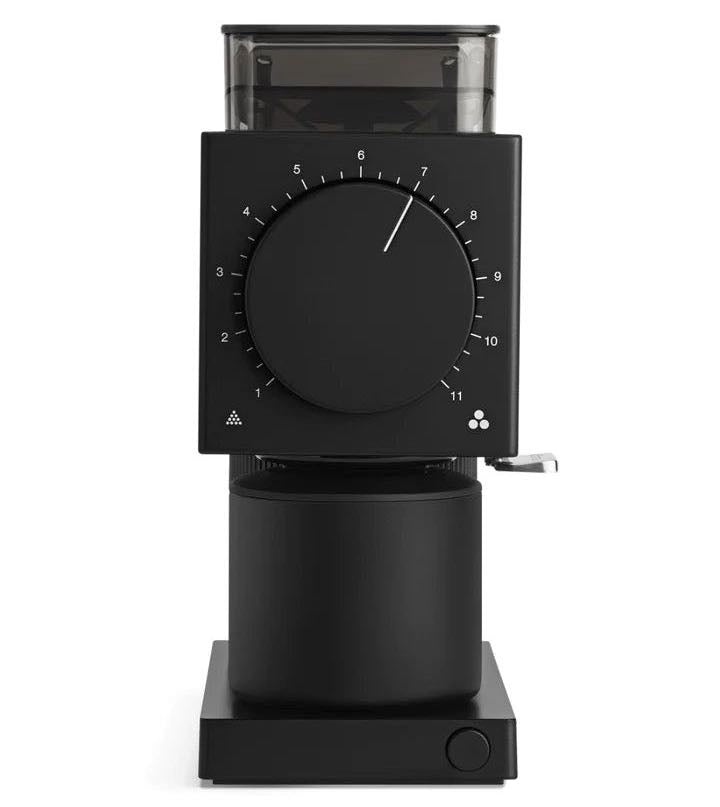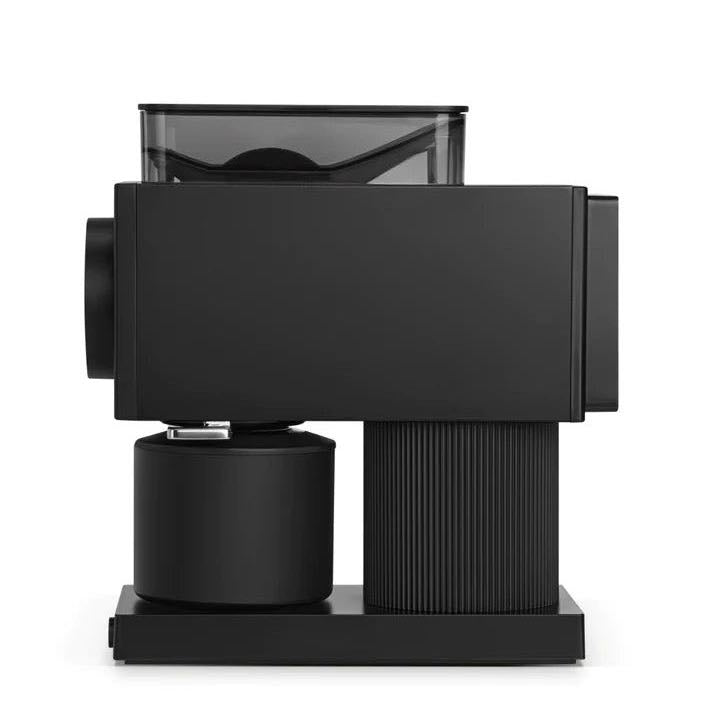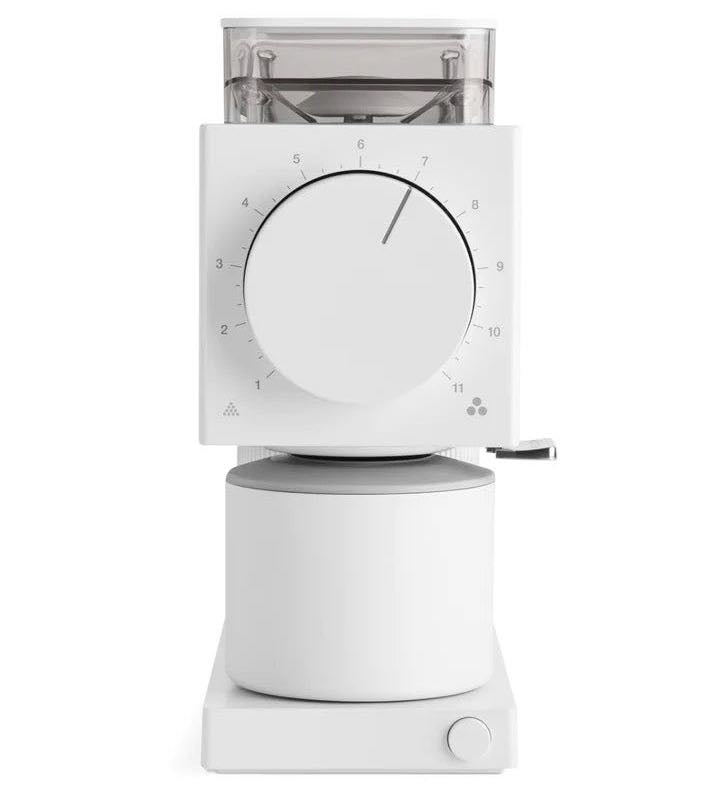 FELLOW Ode Brew Grinder (Gen 2)
Fellow
The next generation of the award-winning home brew grinder! From the finest pour-overs to the coarsest cold brews, the Ode Gen 2 Brew Burrs grind finer and with more precision. New anti-static technology for less mess, a redesigned load bin for smoother bean feeding, and an expanded 100 gram catch cup for batch brews.
Order now and get it on October 3, 2023 !
Free shipping over 75$ !
Customer service by coffee geeks
Returns accepted in 30 days
1 year warranty
See it in action
Are you intrigued about the unique features of this product and interested in seeing it in action? Then, watch this quick video to get a better understanding.
Watch
Description
Specs
Shipping & Returns
Read our review here!
THE UPGRADE YOU'VE BEEN WAITING FOR
Get ready to revolutionize your morning brew with the new, improved home grinder. Fellow spent two years in the making and it promises precision-ground coffee that will make pour-overs taste heavenly and cold brew stronger than ever! A cup of java paradise awaits…
Make your home brewing experience as smooth and precise as a pro barista with the Ode Gen 2 Brew Burrs! Certified Q Grader Nick Terzulli has designed this latest iteration to grind finer than ever before, perfect for any brew method besides espresso. Plus, now it comes equipped with anti-static technology that keeps grounds where they belong—in the bin. And if you're into batch brewing don't worry; there's an expanded 100 gram catch cup so nothing goes to waste or stops your flow of delicious coffee!
Ditch that hopper you've had for years and take love to the next level with Ode Gen 2. This quality grinder fits right in your kitchen, looks stunning on any countertop (so no need to hide it!), and can handle up 100g of coffee beans so you're covered if friends come over. Stop bracing yourself for second-rate results - invest in fresh flavor today!
ODE V2 BURRS
If you love your coffee and want an upgrade, the new generation Ode is here to save the day. The old interlocking flat burrs are out, replaced by a completely new V2 set that'll grind beans much finer - so finely it's easier than ever to extract light roasts with minimal clogging of filters! Upgrading just got tastier.
If you have the first version of the Ode, you can get the new burrs here!
ANTI-STATIC

Fellow has revolutionized their design, ensuring a smooth grinding experience. Thanks to their anti-static technology now your grinder stays squeaky clean - no more sticky residue left behind! Get ready for the ultimate coffee prep upgrade with Fellow's new and improved grinders.
IMPROVED BEAN HOPPER
Fellow put the grind on their classic grinder, increasing its hopper size from 80g to 100g for those that love bigger batch brews. No more pushing beans down with a wooden spoon - just adjust the angle of your hopper and let gravity do all the work!

MAGNETIC CATCH CUP
With the larger hopper capacity, you can now fit more coffee grounds in your Catch Cup! And don't worry about spilling them - it's easier than ever to pour out. So if you're looking for an upgrade that packs some extra oomph and cut down on messes, look no further –the improved Catch Cup is here!
THE GRINDER FOR FILTER COFFEE ENTHOUSIASTS
You're ready to take your filter coffee game up a notch - meet the Ode Gen 2 grinder. Think of it as an investment, offering uniform grinds and convenience that you won't find elsewhere in its price range. Plus, if caffeine gets too boring for you one day down the road , easily upgrade with SSP Burrs!
INNOVATIVE FEATURES
64mm Flat Burrs: Café Grade Grind Quality and Consistency
Single Dose Loading: No Giant Hopper = Fits on any Countertop
Reduced Grind Noise: Whisper Quiet Operation at 64dB 
Auto Stop: Keep Making Waffles While Ode Shuts Itself Off
Grounds Knocker: Satisfying Knocking for Almost Zero Retention
Magnetically Aligned Catch: Grounds Bin Snaps Perfectly In Place
Available in Matte Black or Matte White
New Best-In-Class Gen 2 Brew Burrs
New Anti-Static Technology For Less Grind Mess
New 100 Gram Capacity
New Load Bin Design For Smoother Bean Feeding
Easy Grind Adjustment
31 Grind Settings and Guide
Smart Speed PID Motor
Reduced Grind Noise
Auto Stop
Single Dose Loading
Low Grind Retention
Magnetically Aligned Catch With Easy Pour Fins
Grounds Knocker
Compact Footprint
Dimensions: 239mm x 105mm x 248.3mm (9.4inx 4.2inx 9.5in)
Weight: 4.6kg (10.14lbs)
Grinds Capacity: 100g
Voltage U.S. and Canada: 120V
1.3 A, 50-60 Hz, 140 W
Materials: Stainless Steel Burrs, Aluminum Body, Plastic Load Bin and Base
Shipping: Free shipping for orders over 75$ in Canada and USA. Shipping rates calculated at checkout. Cafe Fabrique is not responsible for any applicable import fees. International Orders are shipped at the risk of the buyer - Café Fabrique will not be responsible for lost/damaged items
Returns: Any item you're not completely satisfied with can be returned up to 30 days after you receive it. The cost of the item, minus initial shipping costs will be refunded.
Click here for the complete shipping policy.
Description
Specs
Shipping & Returns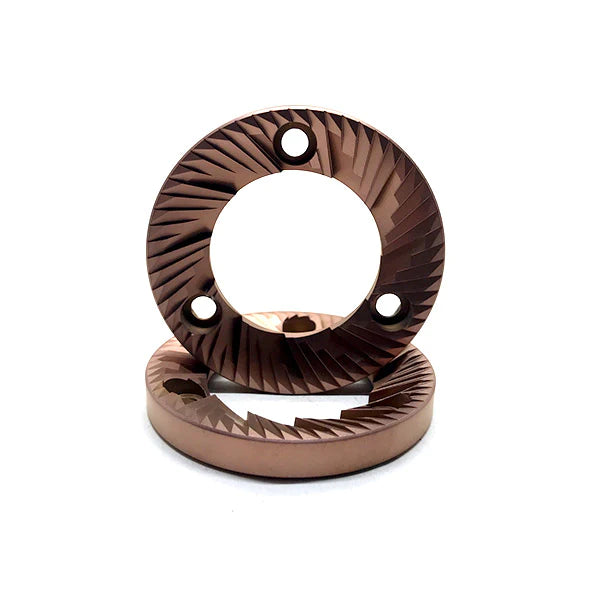 $190.00
Frequently bought together
SSP 64mm Burrs - Red Speed EP & MP
SSP Grinding Solution burrs are the ultimate choice for coffee enthusiasts looking for the perfect grind. Made of high-quality cast-iron material and featuring a durable Red Speed (AlTiN) coating, these burrs boast a custom geometry and unique top and bottom design, ensuring a consistent grind and unparalleled taste in every cup. Upgrade to the best with SSP Grinding Solution burrs.