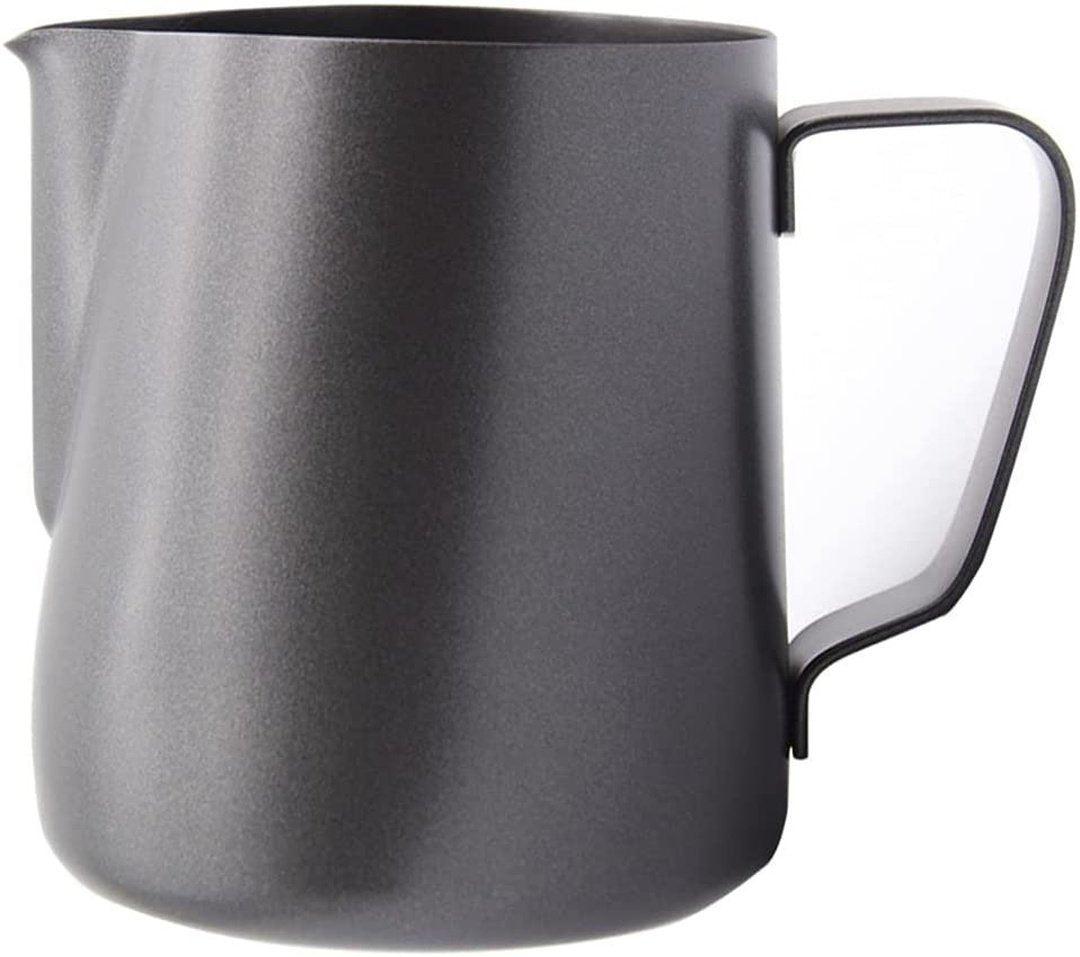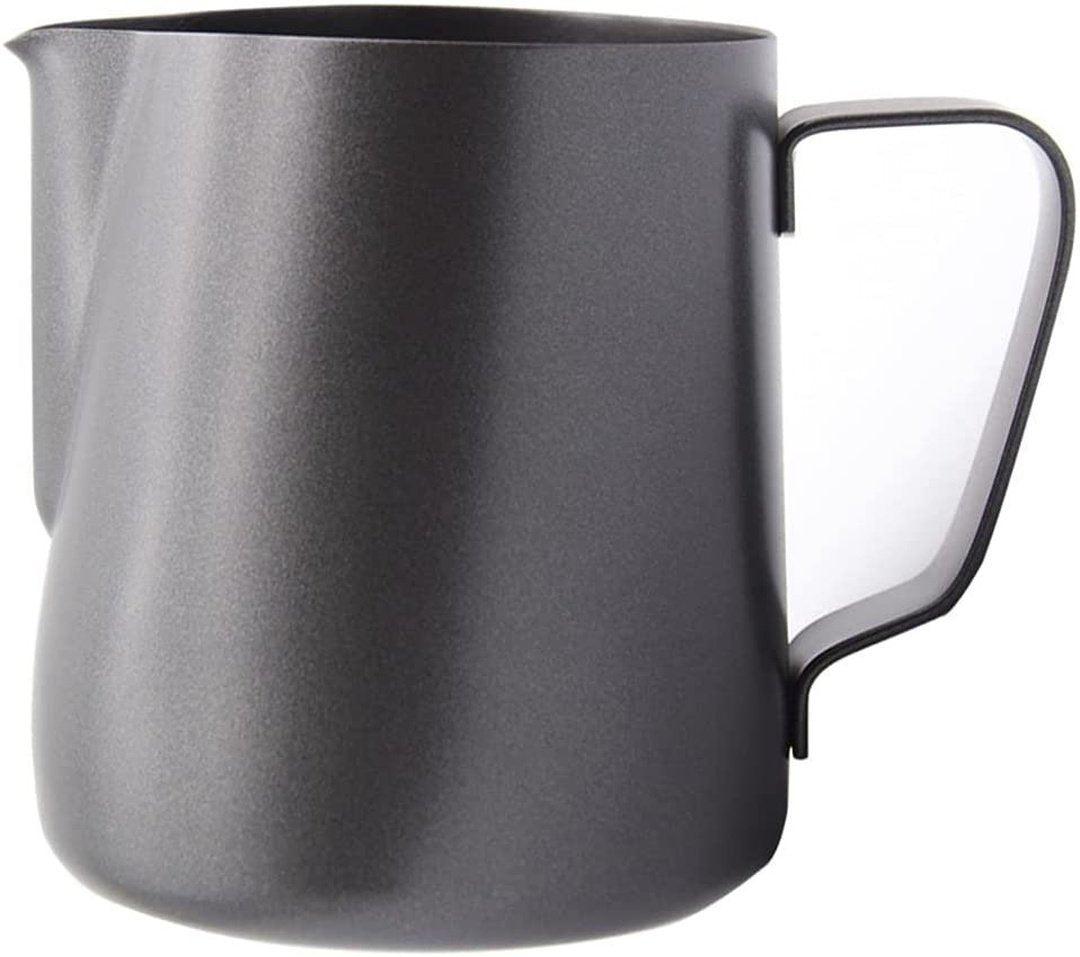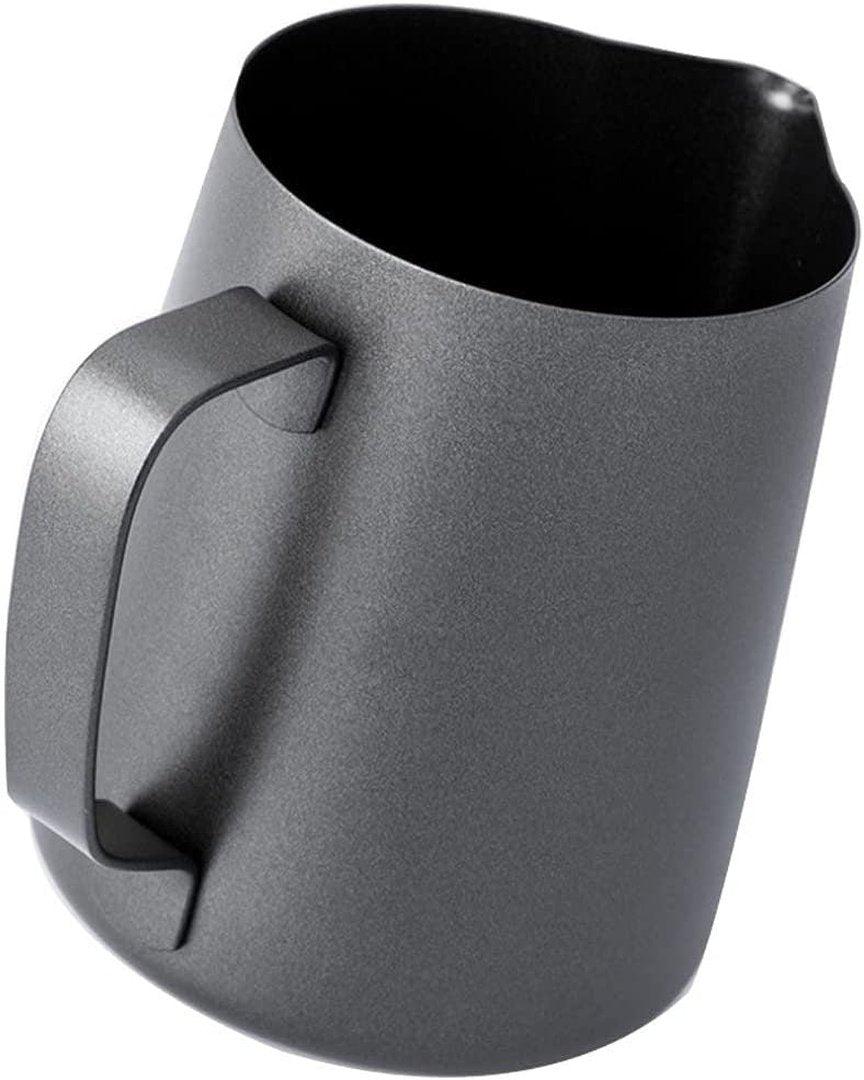 Black Stainless Steel Milk Pitcher - 350ml & 600ml
Café Fabrique
Introducing our Stainless Steel Milk Frothing Pitcher, available in 350ml and 600ml sizes. The Milk Pitcher gives you the professional edge so you can make microfoam. The tip of the pitcher allows for a precise pour and makes latte art easier. Perfect for baristas, coffee enthusiasts, and anyone looking to elevate their at-home coffee game.
Order now and get it on December 17, 2023 !
Free shipping over 75$ !
Customer service by coffee geeks
Returns accepted in 30 days
Carbon neutral deliveries
Description
Specs
Shipping & Returns
Stainless Steel Frothing Pitcher
Our Stainless Steel Milk Frothing Pitcher is a must-have for anyone looking to improve their coffee-making skills. Its durable and high-quality material, precise pouring lip, accurate measurements, sleek design and available in two sizes makes it a practical and versatile choice for any coffee lover. Upgrade your coffee game today with our Stainless Steel Milk Frothing Pitcher.
Features
Made of high-quality stainless steel for durability and longevity
Smooth pouring lip for precise control and easy cleanup
Measurement markings on the inside (black model only)
Sleek and modern design that looks great in any kitchen or café setting
Durable and High-Quality Material
Our milk frothing pitcher, constructed from top-grade stainless steel, offers lasting durability, excellent rust resistance, and effortless cleaning, making it a practical option for coffee enthusiasts.
Precise Pouring Control
The smooth pouring lip of our pitcher allows for precise control when pouring and frothing milk, giving you the ability to create the perfect latte or cappuccino every time.
Sleek Design
The milk frothing pitcher presents a refined and contemporary design, suitable for integration into a variety of kitchen or café environments, while its stainless steel finish contributes to an elevated coffee making experience.
Available in Two Sizes
Our milk frothing pitcher is available in both 350ml and 600ml sizes, providing options for both personal and professional use. Whether you're a home barista or a professional looking to upgrade your café's equipment, we have the perfect size for you.
Black Teflon Coating
Our sleek, modern black pitcher is designed to complement any kitchen or café setting. The Teflon coating not only provides non-stick properties for easy cleaning and maintenance but also ensures that milk doesn't adhere to the inside, guaranteeing a smooth frothing experience.
Accurate Measurements
Our milk frothing pitcher features measurement markings on the inside, allowing you to accurately measure milk for frothing and ensuring consistency in your coffee creations.
Material: Stainless Steel 304
Capacity: 12oz 350ml / 20oz 600ml
Shipping: Free shipping for orders over 75$ in Canada and USA. Shipping rates calculated at checkout. Cafe Fabrique is not responsible for any applicable import fees. International Orders are shipped at the risk of the buyer - Café Fabrique will not be responsible for lost/damaged items
Returns: Any item you're not completely satisfied with can be returned up to 30 days after you receive it. The cost of the item, minus initial shipping costs will be refunded.
Click here for the complete shipping policy.
Description
Specs
Shipping & Returns