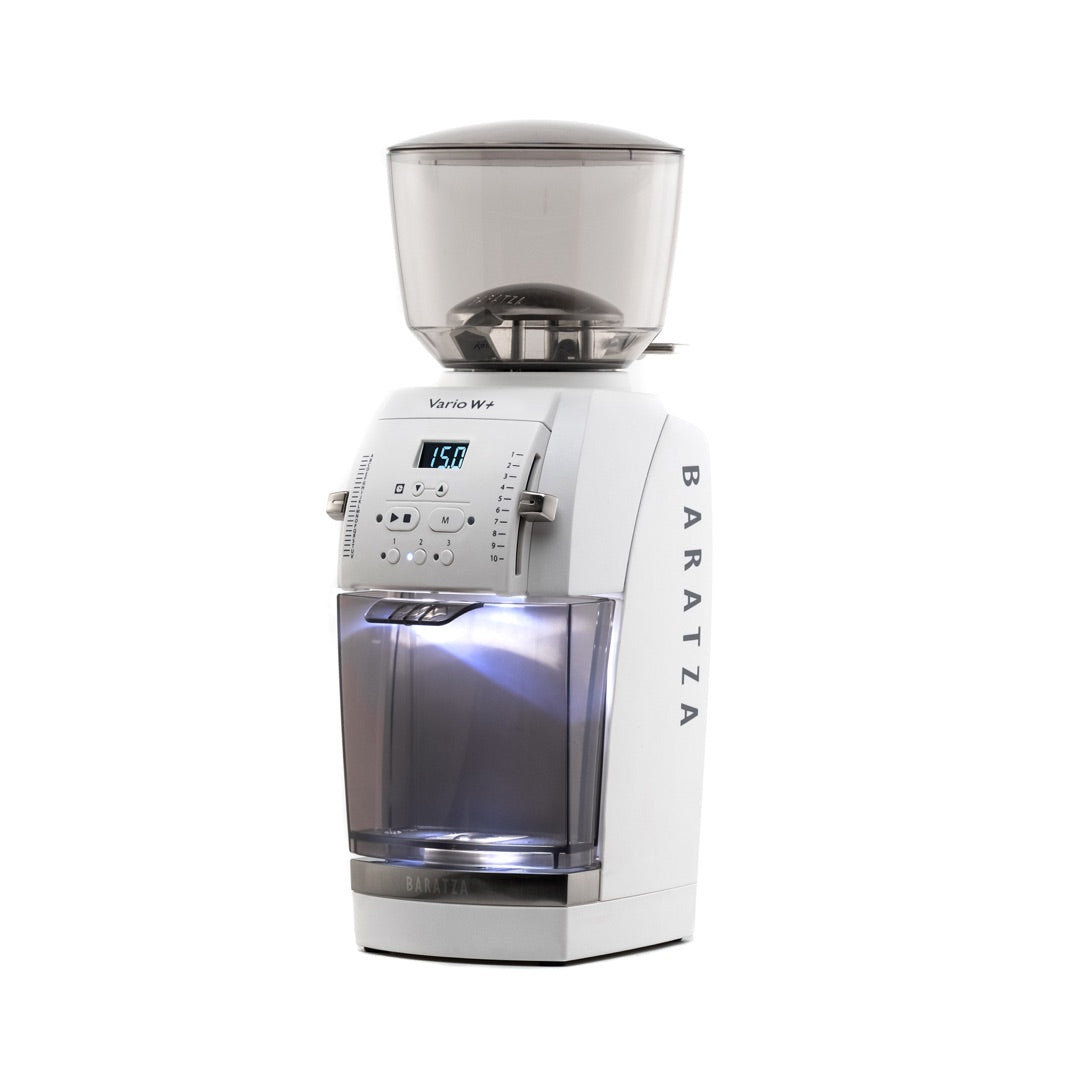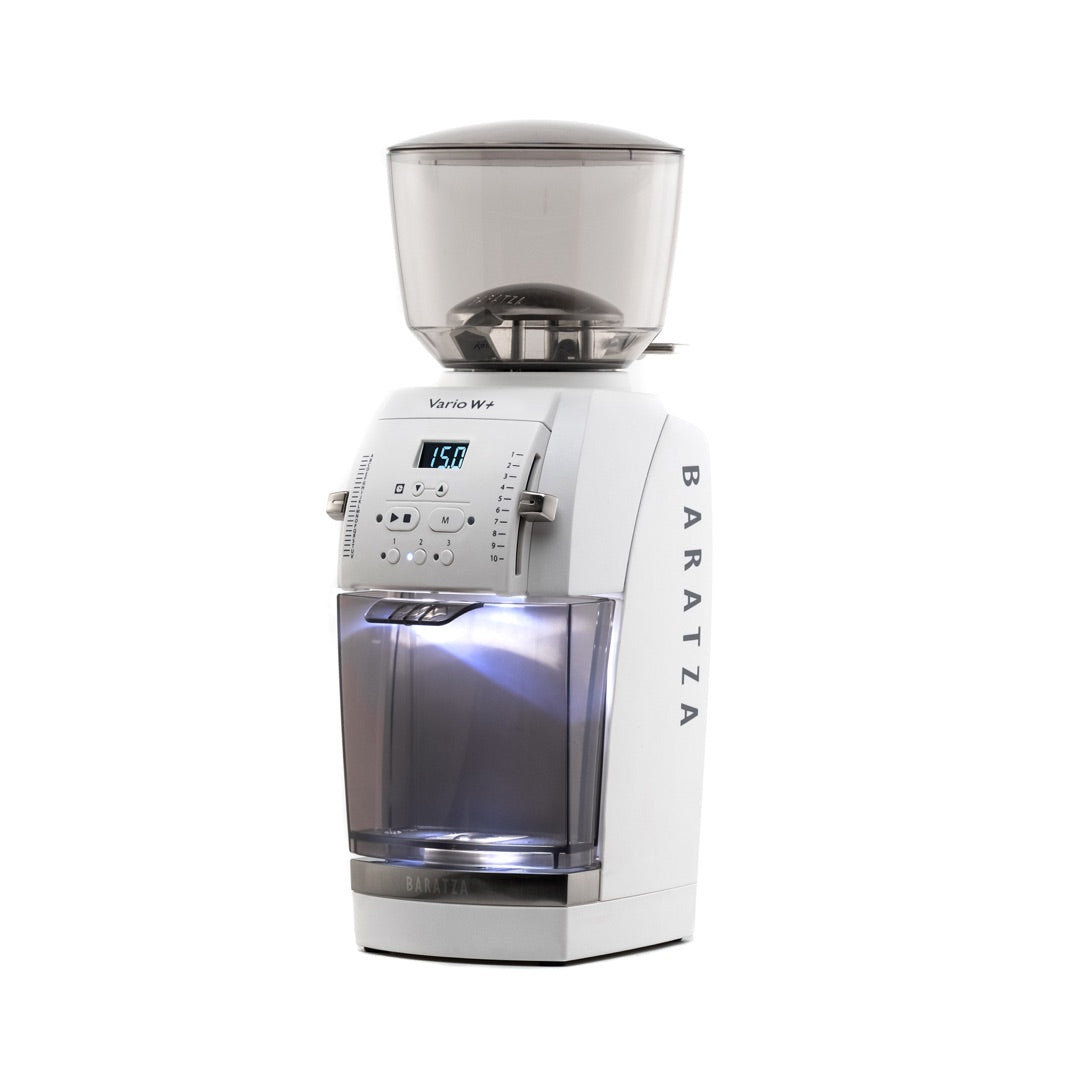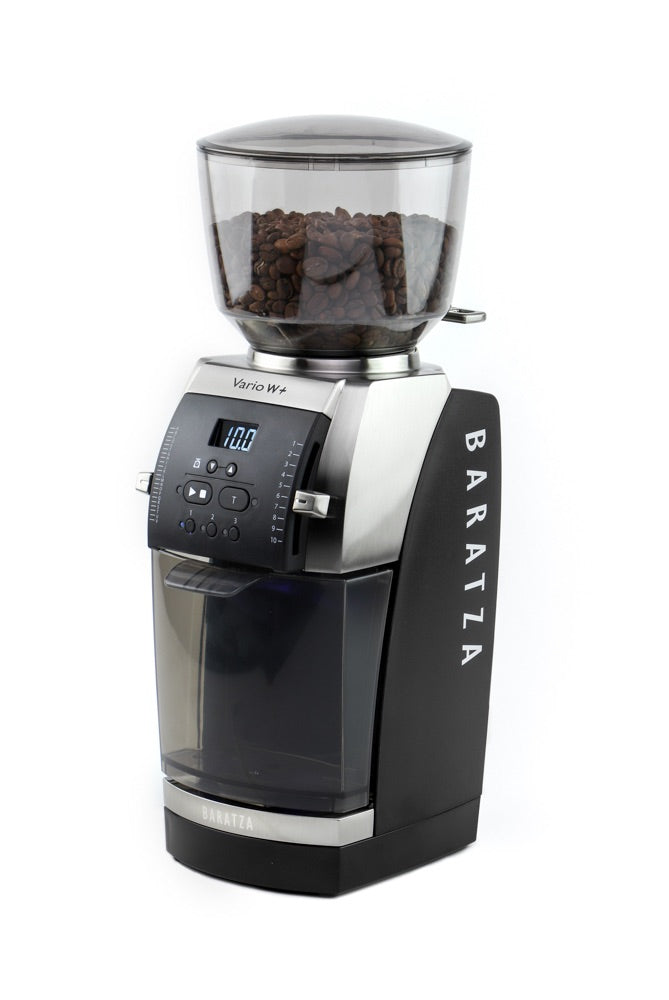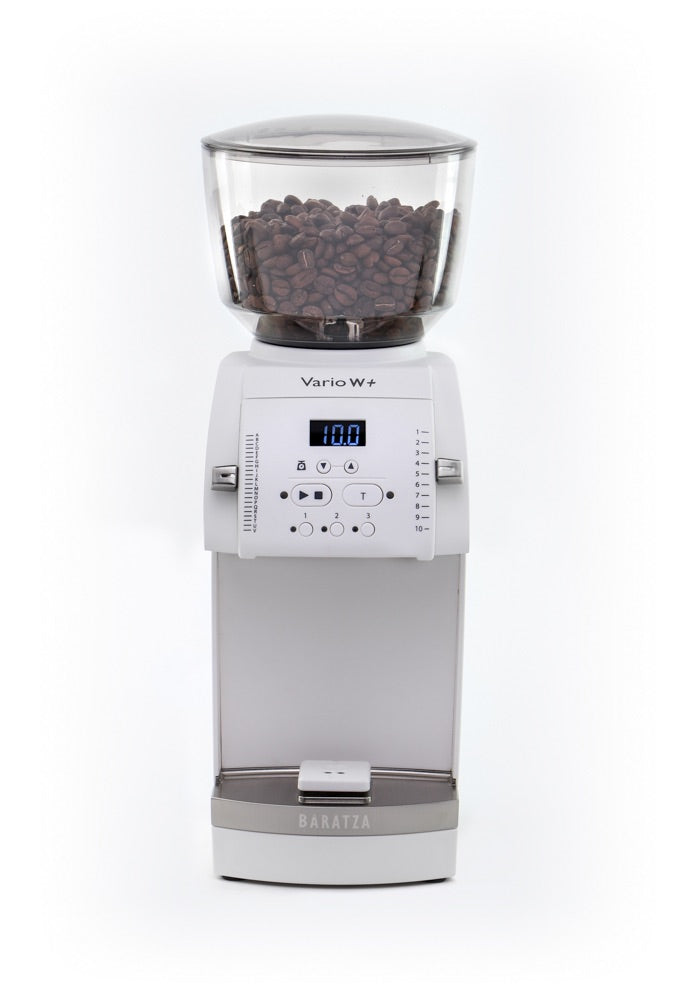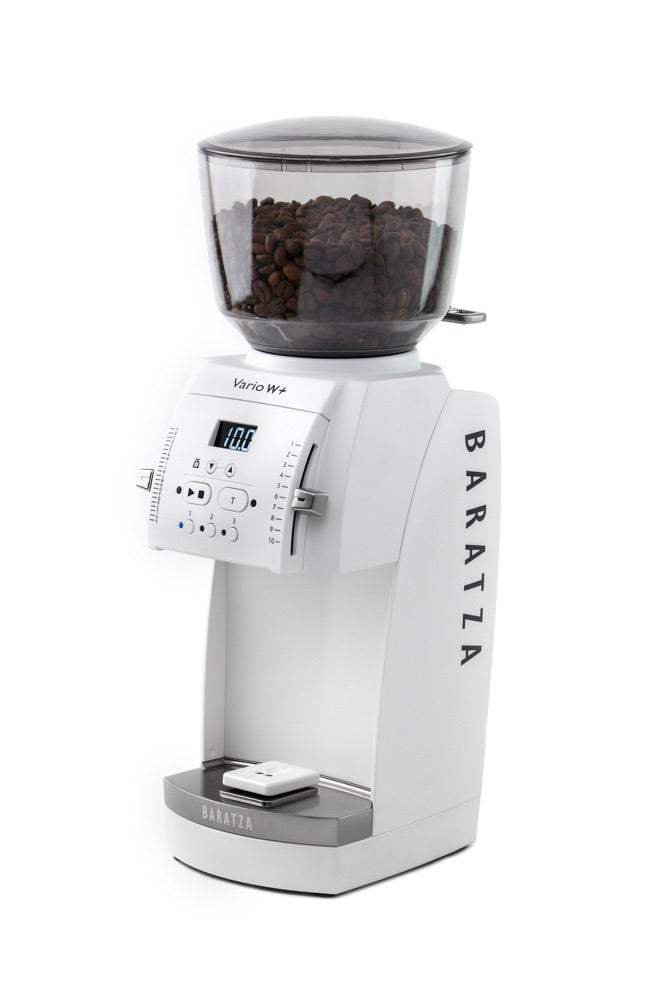 Baratza Vario W+ - All Purpose Grinder
Baratza
The Vario+ is the answer to a coffee enthusiast's wish list for performance,consistency, and cup quality. Built on Baratza's award-winning legacy, this grinder is sure to deliver.
Free shipping over 75$ !
Customer service by coffee geeks
Returns accepted in 30 days
1 year warranty
See it in action
Are you intrigued about the unique features of this product and interested in seeing it in action? Then, watch this quick video to get a better understanding.
Watch
Description
Specs
Shipping & Returns
From Espresso to French Press
The Vario W+ is an outstanding coffee grinder with durable internal components, an extensive range of adjustment options, and an exact built-in scale for consistent grind quality at home. Select your desired weight and let the grinder provide accurate doses down to the tenth of a gram, suitable for any brewing method. The backlit LCD and modern user interface make programming and storing presets easy.
Features
Durable 54mm ceramic flat burrs from commercial burr manufacturer Ditting
Upgraded metal grind chamber to improve consistency
Front-mounted control panel with LED display
Shutoff hopper with a 300g capacity
Powerful, high torque DC motor for cool, quiet operation
Comes with a heavy-duty Metal PortaHolder and a regular 180g grounds bin
Easily removable burrs for easy cleaning
Burrs

The Vario W+ boasts steel burrs that are specialized for grinding coffee beans for various brewing methods, ranging from espresso to manual brewing and beyond. These burrs have been meticulously crafted to amplify the taste profile of the coffee by offering a wide range of grind sizes, spanning from 230 microns to 1150 microns, along with a consistent particle distribution that minimizes the presence of fine particles, showcasing the unparalleled excellence of the Vario Series steel burrs.
Digital Control Panel
The Vario W+ coffee grinder's front-facing control panel boasts a clear LED display, delivering a seamless user experience. Users can effortlessly create and store up to three time-based presets for automatic dosing, significantly improving their grinding workflow efficiency and ensuring a consistent result.

Motor
A DC motor with high torque capabilities effortlessly propels the burrs, granting them optimal grinding power. Thanks to its slow rotation, the motor operates with a cool and noiseless demeanor, allowing for extended grinding durations. Additionally, the circuitry is endowed with a thermal cutoff switch that resets automatically in the event of overheating.
Available in Black or White colourways
Speed To Grind: 1.6g/sec. - 2.2g/sec.
Burrs: 54mm Steel Burrs
Bean Hopper Capacity: 8oz (230g)
Grounds Bin Capacity: 5oz (142g)
Weight: 9lbs. (4.1kg)
Dimensions WxHxD(cm): 13x36x18
Power Rating: 220-240VAC 50/60 Hz, 130W, class I 100-120VAC 50/60 Hz, 130W
No Load Burr Speed: 1350 RPM
Safety Listing: UL/CSA/CE/EK
Designed & Engineered: Seattle, WA
Manufactured & Assembled: Taiwan
Shipping: Free shipping for orders over 75$ in Canada and USA. Shipping rates calculated at checkout. Cafe Fabrique is not responsible for any applicable import fees. International Orders are shipped at the risk of the buyer - Café Fabrique will not be responsible for lost/damaged items
Returns: Any item you're not completely satisfied with can be returned up to 30 days after you receive it. The cost of the item, minus initial shipping costs will be refunded.
Click here for the complete shipping policy.
Description
Specs
Shipping & Returns