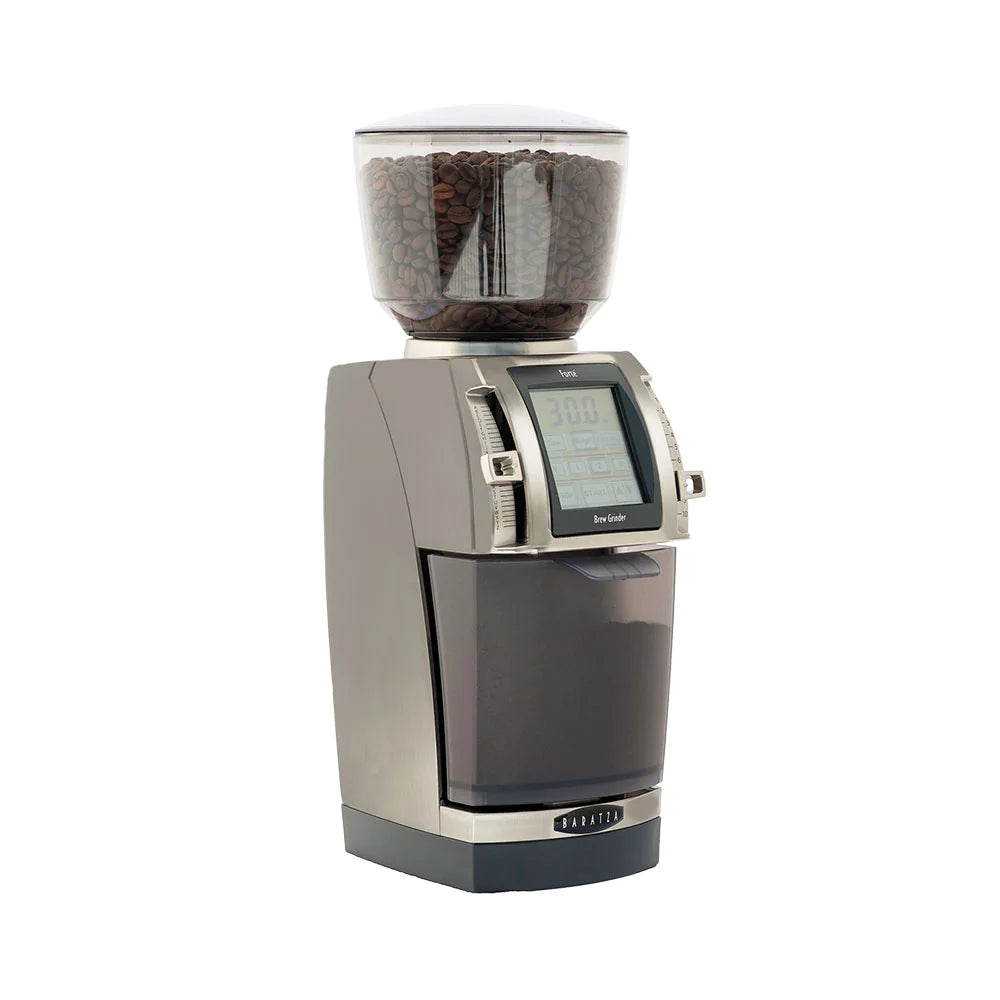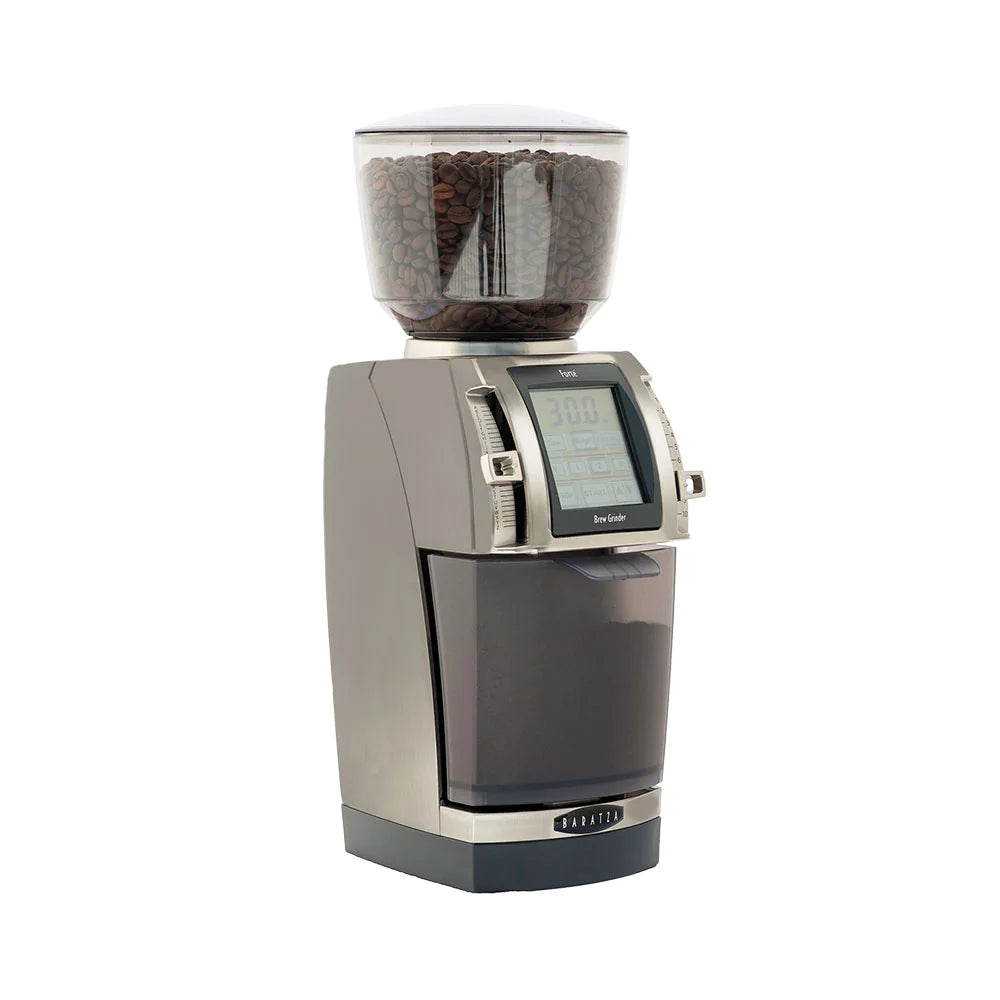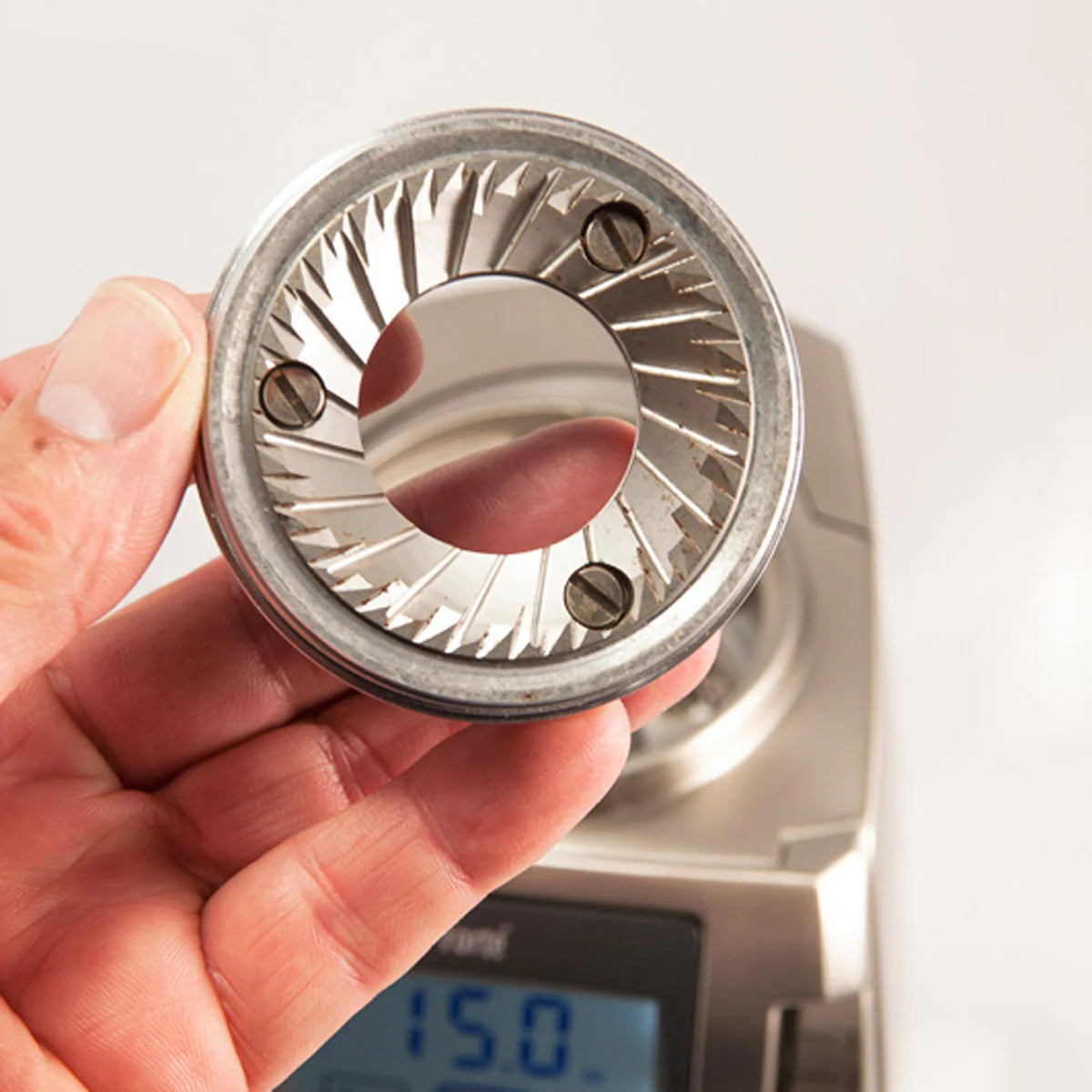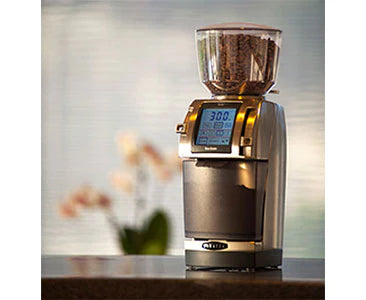 Baratza Forte BG - Brew Grinder
Baratza
The Forté BG, a coffee grinder designed for commercial use, is highly favored by numerous bars and cafes that serve their customers a diverse range of their finest coffee selections on the Slow or Brew Bar. The Baratza Forte-BG, specifically engineered for manual or batch brewing, features a 54mm flat steel burr and a grounds bin as its key components.
Free shipping over 75$ !
Customer service by coffee geeks
Returns accepted in 30 days
1 year warranty
Description
Specs
Shipping & Returns
Forte BG Brew Grinder
The Forte BG grinder won the coveted award for Best New Product in the Commercial category at the Specialty Coffee Association Expo back in 2013. This is the very same grinder that baristas utilize to produce the pour-over coffee you relish at your favorite café.
Designed for pour-over bars with multiple options, the Forte BG grinder is feature-rich and high-capacity. Its small footprint, multifunction touchscreen, and sturdy grind size adjustments make it suitable for busy brew bars. With a 5-pound daily capacity and grind-by-weight functionality, it's a top choice for your business needs.
Wired Magazine praises the Forte BG as ultra-precise and super-durable. Updated displays are being introduced, but regardless of the display, the Forte BG's functionality remains consistent.
Intuitive Interface
The Forté-AP coffee grinder offers two distinct dosing options - weight or time. Our renowned dose-by-weight system is incredibly precise, with an accuracy of plus or minus .2 gram. To activate the machine, simply touch the control panel, which utilizes cutting-edge LED backlit technology.
The touch screen interface grants you complete control over all functions, including the ability to program up to three dose presets, adjust dose values with up or down arrows, and utilize functions like TARE, MANUAL, START or STOP. The maximum dose that can be programmed is 120 grams.
Flat Burrs
The Forté-BG coffee grinder is equipped with high-quality 54 mm steel burrs that generate a precise and uniform grind suitable for a wide range of manual and small-batch brewing methods. These steel burrs were meticulously crafted to minimize the amount of fine particles produced during grinding, resulting in a heightened flavor experience in the brewed coffee.
The Forté-BG burrs excel in both the breadth of grind sizes available (ranging from 230 microns to 1150 microns) and the absence of fine particles, which sets them apart from other burr types and demonstrates their superior quality.
Grind Range
The grinder is equipped with an all-metal adjustment system that allows for both macro and micro-adjustments. This system provides a confident and secure feel while adjusting the grind settings. The macro-adjustment feature facilitates the transition from fine to coarse grinding in 10 easily discernible and repeatable settings.
To further refine the grind, a secondary micro-adjustment mechanism divides each of the 10 macro steps into 26 additional settings, affording the user the ability to fine-tune the grind with exceptional ease. This level of precision enables the user to dial in the exact grind required for their preferred brewing method.
Speed To Grind: AeroPress 1.2g/sec.— Press 2.4g/sec.
Burrs: 54 mm Steel Burrs by Ditting (Ideal for Brewing)
Bean Hopper Capacity: 10oz (300-400g)
Grounds Bin Capacity: 6oz (170g)
Weight: 13 lbs. (6kg)
Dimensions WxHxD(cm): 13x36x18
Power Rating (North America): 120 V AC 240 Watts 50/60 Hz. 2.0 Amp
Power Rating (Other): 230 V AC 240 Watts 50/60 Hz. 1.1 Amps
No Load Burr Speed: 1950 RPM
Safety Listing: UL/CSA/CE/EK
Designed & Engineered: Seattle, WA
Exploded View & Parts List: Download PDF
Grinder Comparison Chart: Download PDF
Shipping: Free shipping for orders over 75$ in Canada and USA. Shipping rates calculated at checkout. Cafe Fabrique is not responsible for any applicable import fees. International Orders are shipped at the risk of the buyer - Café Fabrique will not be responsible for lost/damaged items
Returns: Any item you're not completely satisfied with can be returned up to 30 days after you receive it. The cost of the item, minus initial shipping costs will be refunded.
Click here for the complete shipping policy.
Description
Specs
Shipping & Returns