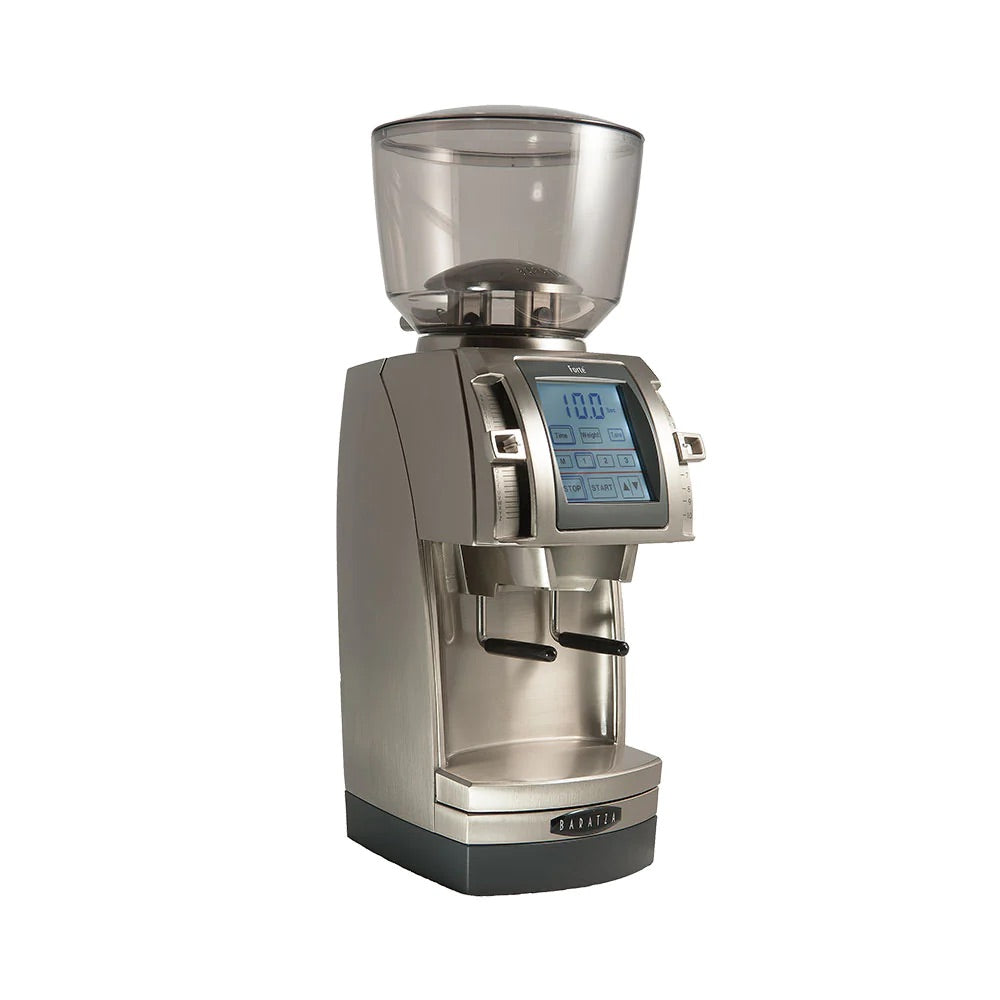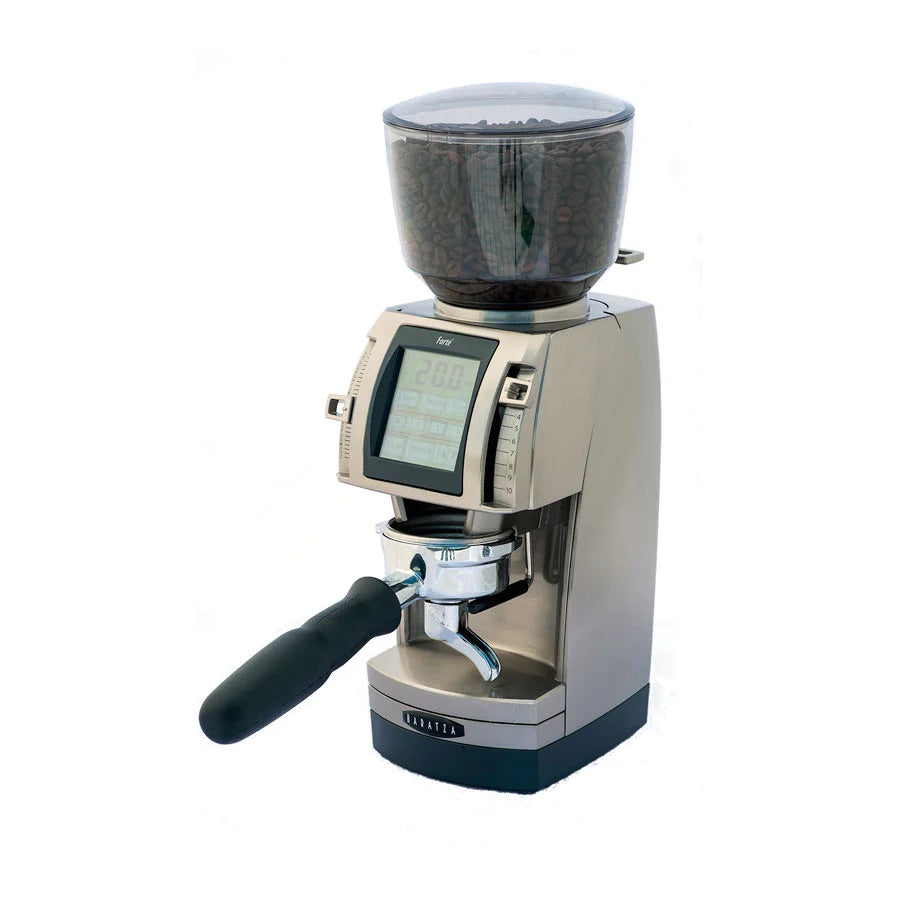 Baratza Forte AP - All Purpose Grinder
Baratza
The Forté AP (All Purpose) grinder is a diminutive yet robust commercial-grade machine crafted to cater to all brewing methods. It is specifically engineered to meet the demands of low-volume cafes and functions as an unflinching espresso grinder with ample capacity and a multitude of advanced features.
Free shipping over 75$ !
Customer service by coffee geeks
Returns accepted in 30 days
1 year warranty
Description
Specs
Shipping & Returns
Forte AP Coffee Grinder
The Forte AP, a cutting-edge coffee grinder, features a touch screen interface with two distinct grinding modes: time and weight. Each mode comprises three presets and a manual option, providing you with a multitude of ways to switch between different dosages with ease. According to Sprudge, this grinder produces fluffy grinds and has earned the title of the Sexiest Coffee Grinder Alive.

A newly updated display for the Forté is currently being integrated into production grinders. If you receive one of these updated models, rest assured that although the display may look different, it will function in the same manner as the original.
Intuitive Interface
The Forté-AP coffee grinder offers two distinct dosing options - weight or time. Our renowned dose-by-weight system is incredibly precise, with an accuracy of plus or minus .2 gram. To activate the machine, simply touch the control panel, which utilizes cutting-edge LED backlit technology. The touch screen interface grants you complete control over all functions, including the ability to program up to three dose presets, adjust dose values with up or down arrows, and utilize functions like TARE, MANUAL, START or STOP. The maximum dose that can be programmed is 120 grams.
Flat Burrs
The Forté-AP coffee grinder is equipped with 54mm ceramic flat burrs, which ensure precise and accurate grinding. It has an average grinding speed of 2.0 grams per second for espresso and between 3.5 to 3.7 grams per second for press pot coffee. The Forté-AP's grind range spans from 230 to 1150 microns, allowing for a diverse range of grind sizes to be achieved.
Grind Range
The grinder is equipped with an all-metal adjustment system that allows for both macro and micro-adjustments. This system provides a confident and secure feel while adjusting the grind settings. The macro-adjustment feature facilitates the transition from fine to coarse grinding in 10 easily discernible and repeatable settings. To further refine the grind, a secondary micro-adjustment mechanism divides each of the 10 macro steps into 26 additional settings, affording the user the ability to fine-tune the grind with exceptional ease. This level of precision enables the user to dial in the exact grind required for their preferred brewing method.
Speed To Grind: Espresso 2g/sec.— Press 3.5 to 3.7g/sec.
Burrs: 54 mm Ceramic Burrs by Ditting (Ideal for Espresso)
Bean Hopper Capacity: 10oz (300-400g)
Grounds Bin Capacity: 6oz (170g)
Weight: 13 lbs. (6kg)
Dimensions WxHxD(cm): 13x36x18
Power Rating (North America): 120 V AC 240 Watts 50/60 Hz. 2.0 Amp
Power Rating (Other): 230 V AC 240 Watts 50/60 Hz. 1.1 Amps
No Load Burr Speed: 1950 RPM
Safety Listing: UL/CSA/CE/EK
Designed & Engineered: Seattle, WA
Exploded View & Parts List: Download PDF
Grinder Comparison Chart: Download PDF
Shipping: Free shipping for orders over 75$ in Canada and USA. Shipping rates calculated at checkout. Cafe Fabrique is not responsible for any applicable import fees. International Orders are shipped at the risk of the buyer - Café Fabrique will not be responsible for lost/damaged items
Returns: Any item you're not completely satisfied with can be returned up to 30 days after you receive it. The cost of the item, minus initial shipping costs will be refunded.
Click here for the complete shipping policy.
Description
Specs
Shipping & Returns