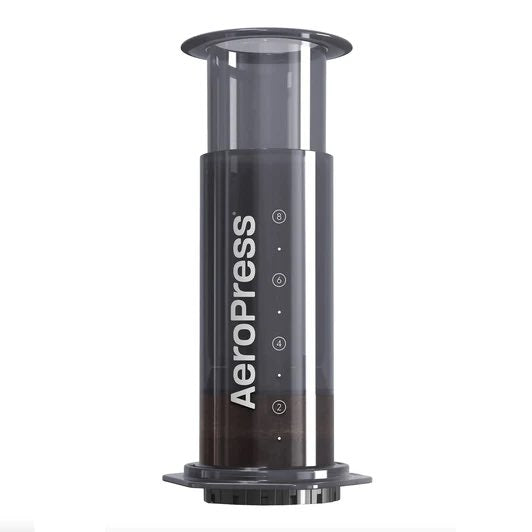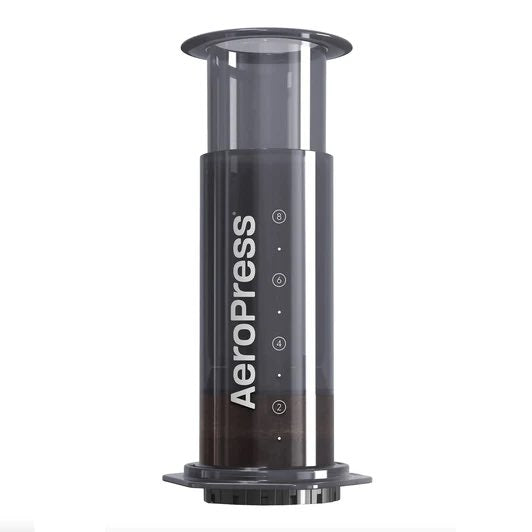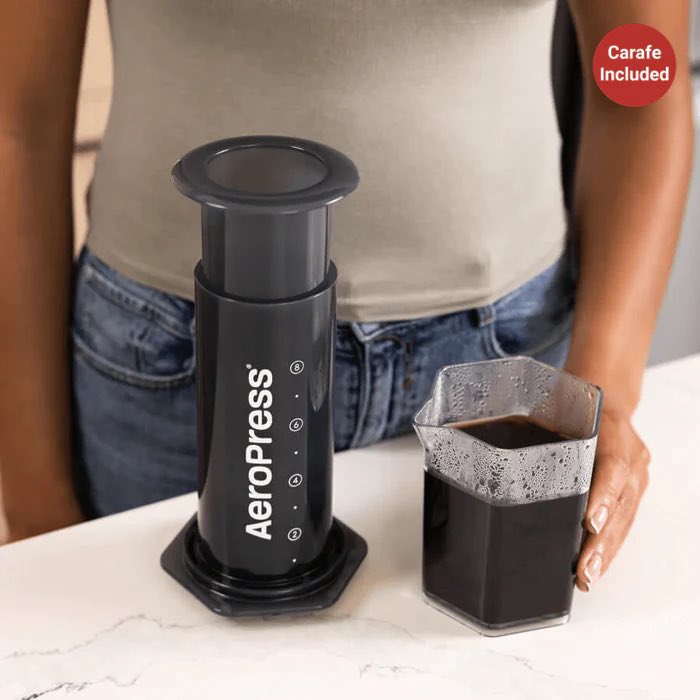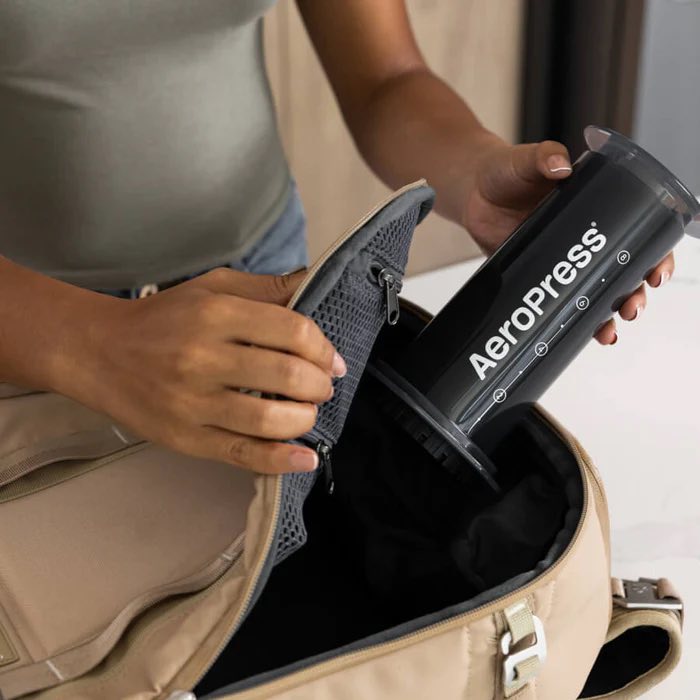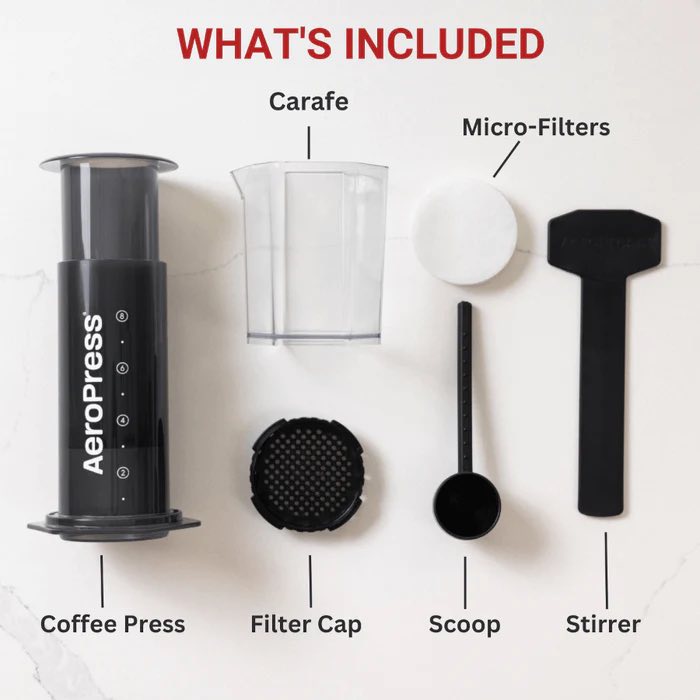 AeroPress XL - Coffee & Espresso Maker
AeroPress
Meet the iconic press, reimagined. Now boasting double the capacity, it includes a 20 oz carafe constructed from shatterproof Tritan. Our unique 3-in-1 brewing tech brings together the best of French press, pour-over, and espresso methods into one device. The result? A velvety, enduring coffee that you can enjoy on the go.
Order now and get it on December 17, 2023 !
Free shipping over 75$ !
Customer service by coffee geeks
Returns accepted in 30 days
Carbon neutral deliveries
See it in action
Are you intrigued about the unique features of this product and interested in seeing it in action? Then, watch this quick video to get a better understanding.
Watch
Description
Specs
Shipping & Returns
Aerobie AeroPress XL
Introducing the latest version of the iconic press, which incorporates our patented technology, now with twice the capacity. It comes with a 20 oz carafe ($24.95 USD value) made of crystal-clear and shatterproof Tritan™.
The 3-in-1 brew technology combines the best features of several brewing methods into one convenient and portable device. Say goodbye to average coffee from expensive machines.
With our device, you can now enjoy smooth, rich, grit-free coffee with a full-bodied finish that lingers after your last sip. It is compact, durable, and lightweight, making it easy to pack in your bag and take on the go. No more mediocre coffee from hotels, offices, Airbnbs, ski lodges, or campers.
XL Versatile Brewer
3-in-1 Brewing:  Immersion, aeration, and pressure combine for exceptional, one-of-a-kind flavor and versatility. Make American, cold brew, espresso, and lattes, all in about a minute. Experiment with temperature, grind size, and immersion time to create your own 3 in 1 flavor - rich like espresso, smooth like a pour-over, and full-bodied like a French press.  ​​
Fast Immersion:  Presses don't normally include filtration, but ours does.  You can now use finer grind coffee which brews faster for less acidity, no bitterness and no grit.​​
Air Pressure: Our unique plunge system uses gentle pressure to push water through the grinds, aerating and extracting only the purest, freshest flavors for a cup with body and finish not normally found in coffee.
Easy To Use
Just combine hot water with your favorite coffee, stir, and plunge. You'll know it's working when you hear the roaring sound only an AeroPress can make. When you're done, pop the "puck" of tightly packed grinds into the trash, rinse the plunger and you're done. 3-in-1 flavor with no mess in about a minute.
What's Included
AeroPress XL Chamber, Plunger, Filter Cap & Seal: For brewing the most delicious coffee ever! 
AeroPress Carafe: Crystal clear, shatterproof, lightweight, and made with Tritan™.
Paper Micro-Filters: Includes 100 replacement AeroPress XL paper micro-filters. Micro-filters remove grit from your coffee, unlike other press-type coffee makers.
Stirrer: Designed to be the perfect length for the AeroPress XL.
Scoop: Scoop measures just the right amount of coffee for delicious, easy AeroPress recipes.
Shipping: Free shipping for orders over 75$ in Canada and USA. Shipping rates calculated at checkout. Cafe Fabrique is not responsible for any applicable import fees. International Orders are shipped at the risk of the buyer - Café Fabrique will not be responsible for lost/damaged items
Returns: Any item you're not completely satisfied with can be returned up to 30 days after you receive it. The cost of the item, minus initial shipping costs will be refunded.
Click here for the complete shipping policy.
Description
Specs
Shipping & Returns
$10.00
Frequently bought together
AeroPress XL Coffee Filters - 200pk
Designed for use with the AeroPress XL coffee maker, our paper micro-filters are an essential part of the brewing process that keep grounds from entering your cup. Unlike French press coffee brewers, they ensure a consistently grit-free cup of coffee