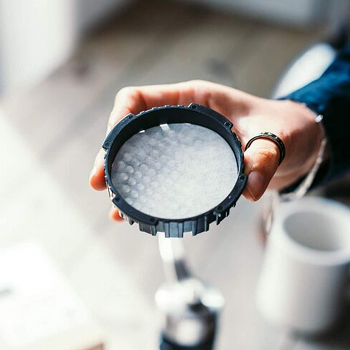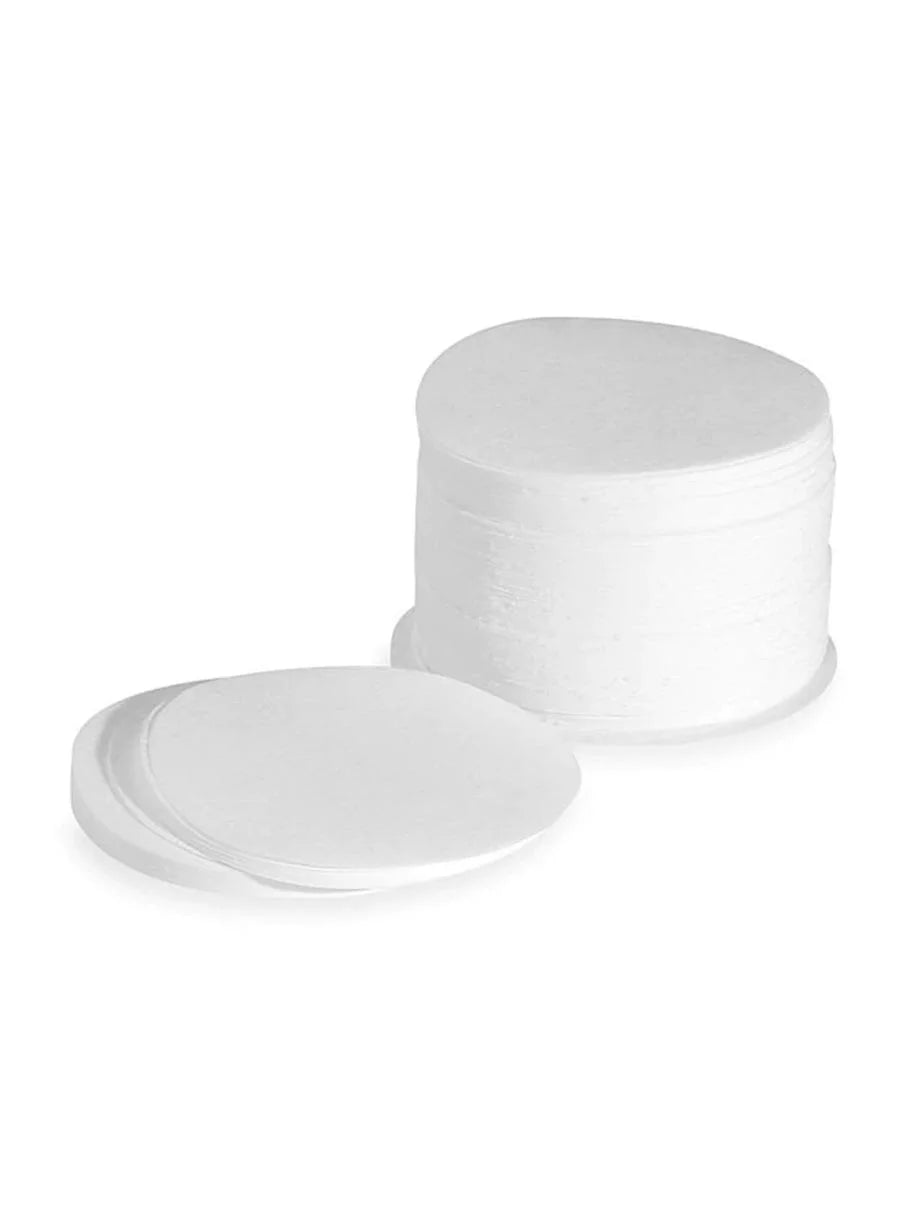 AeroPress Filters - Pack of 350
AeroPress
The AeroPress Microfilters are designed to provide a pure and smooth coffee experience every time. With 350 BPA-free and compostable microfilters, made of Melamine-free materials, it's an eco-friendly choice that delivers quality results.
Order now and get it on October 3, 2023 !
Free shipping over 75$ !
Customer service by coffee geeks
Returns accepted in 30 days
Carbon neutral deliveries
Description
Specs
Shipping & Returns
AeroPress Coffee Filters
For a perfect cup of coffee, the AeroPress Microfilters Pack of 350 is a must-have addition to your AeroPress coffee maker. With BPA-free, Melamine-free, and compostable materials, these microfilters eliminate unwanted particles and flavors, ensuring a pure, smooth, and delicious coffee every time.
Features
Pack of 350 microfilters, providing a long-lasting supply for all your coffee brewing needs.
Made of a special blend of fibers that create a microfilter with ideal porosity to trap the undesirable elements while letting the coffee flavor pass through.
Designed specifically for use with the AeroPress coffee maker, ensuring a perfect fit and optimal performance.
Made of BPA-free and Melamine-free materials, ensuring that your coffee is free of any harmful chemicals.
These microfilters can be composted after use, making them an environmentally friendly option for coffee brewing.
Make your AeroPress coffee even better with these microfilters. With a pack of 350, you'll be set for months to come. They're easy to install and use, and their ability to remove even the smallest particles ensures a smoother and more flavorful cup of coffee.
Say goodbye to unwanted particles and flavors in your coffee with these high-quality microfilters. You'll get great value with a pack of 350 filters made of BPA-free and Melamine-free materials, ensuring a safe drinking experience. Brew with confidence and enjoy a delicious, smooth cup every time.
FAQ
How many microns is AeroPress filter?
The AeroPress microfilter features a porosity of 20-30 microns, making it a microfilter capable of removing larger particles and allowing smaller particles and coffee oils to pass through, resulting in a smooth and flavorful cup of coffee. These microfilters are designed to fit perfectly into the filter cap of the AeroPress coffee maker.
Do you need to rinse AeroPress filter?
It is not necessary to rinse the AeroPress filter before use, however, some users prefer to rinse it with hot water to remove any papery taste from the filter before brewing. Rinsing the filter can also help to preheat the filter cap and the AeroPress chamber, which can lead to a more consistent brewing temperature and ultimately better taste.
Are AeroPress filter papers compostable?
AeroPress filter papers are indeed compostable, and they are made of fibers that are free of chlorine, glues, and other harmful chemicals, making them an environmentally friendly choice.
Non-elemental chlorine bleached paper (Dioxin free)
Compatible with the AeroPress coffee maker and the AeroPress Go travel coffee press
350 AeroPress microfilters
Removes grit, unlike other press-type coffee makers
Biodegradable
Compostable
Shipping: Free shipping for orders over 75$ in Canada and USA. Shipping rates calculated at checkout. Cafe Fabrique is not responsible for any applicable import fees. International Orders are shipped at the risk of the buyer - Café Fabrique will not be responsible for lost/damaged items
Returns: Any item you're not completely satisfied with can be returned up to 30 days after you receive it. The cost of the item, minus initial shipping costs will be refunded.
Click here for the complete shipping policy.
Description
Specs
Shipping & Returns