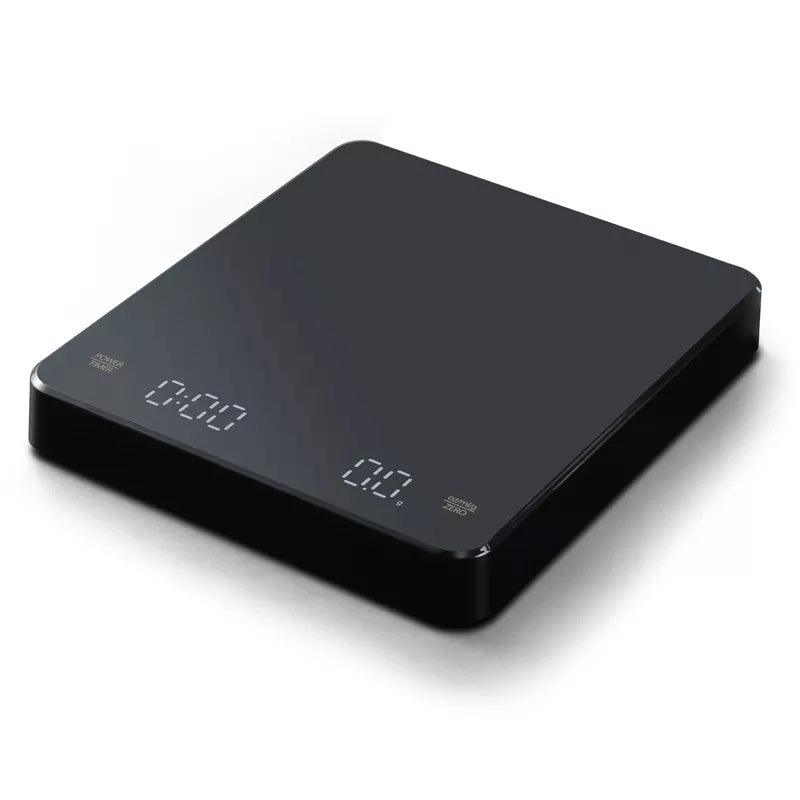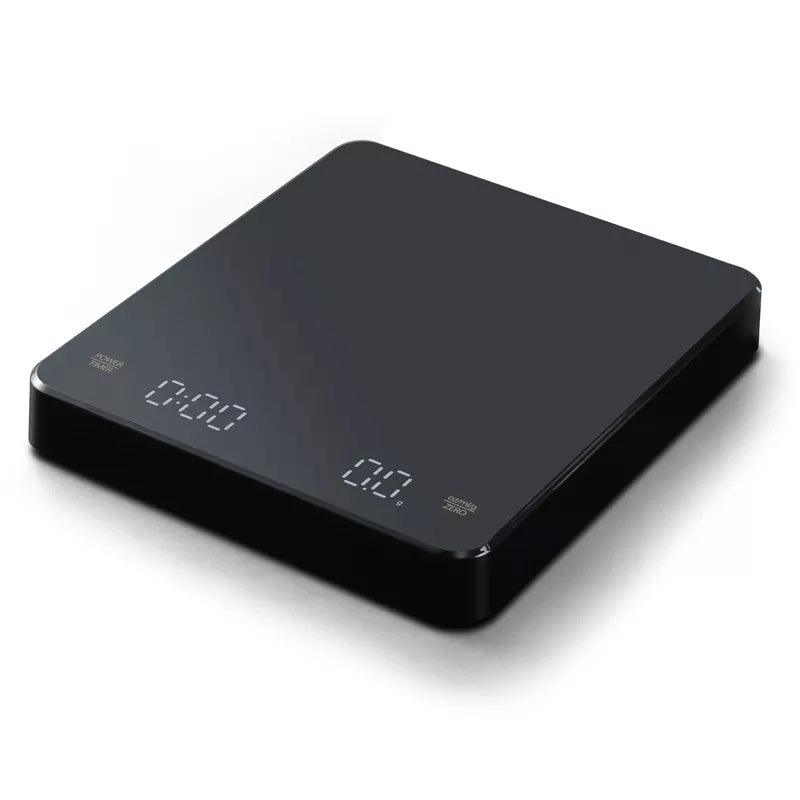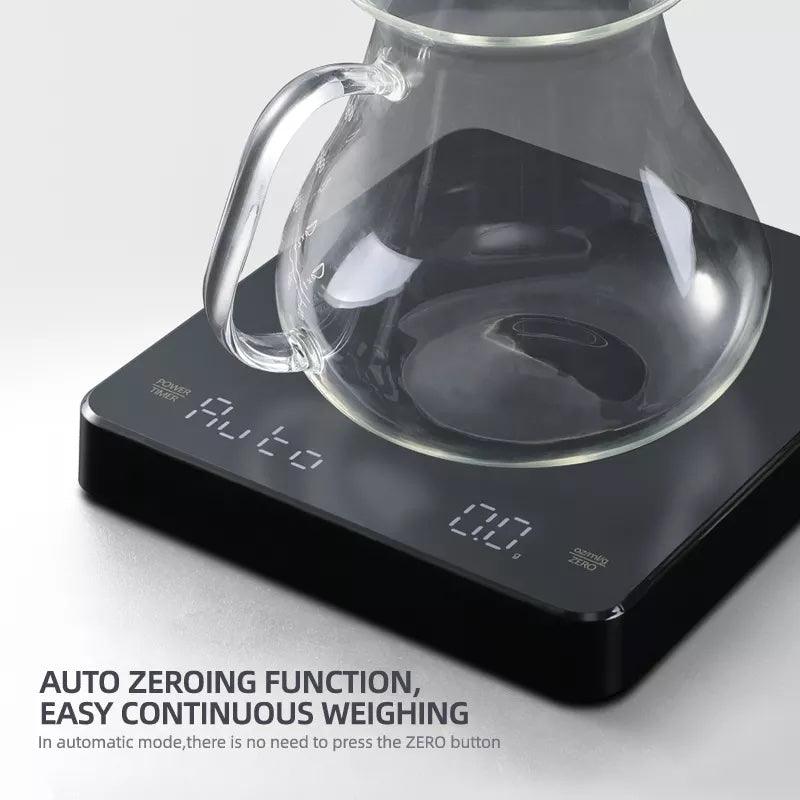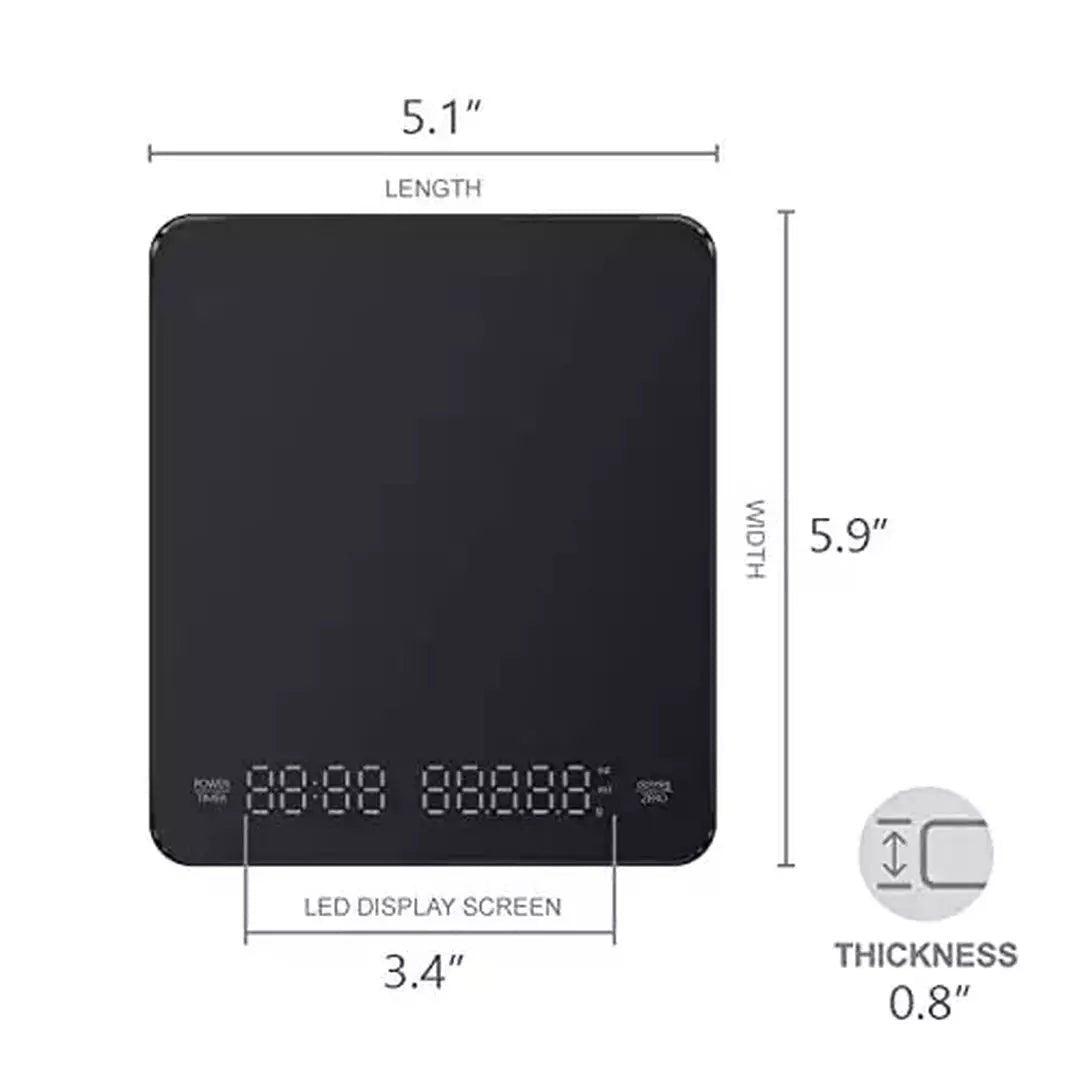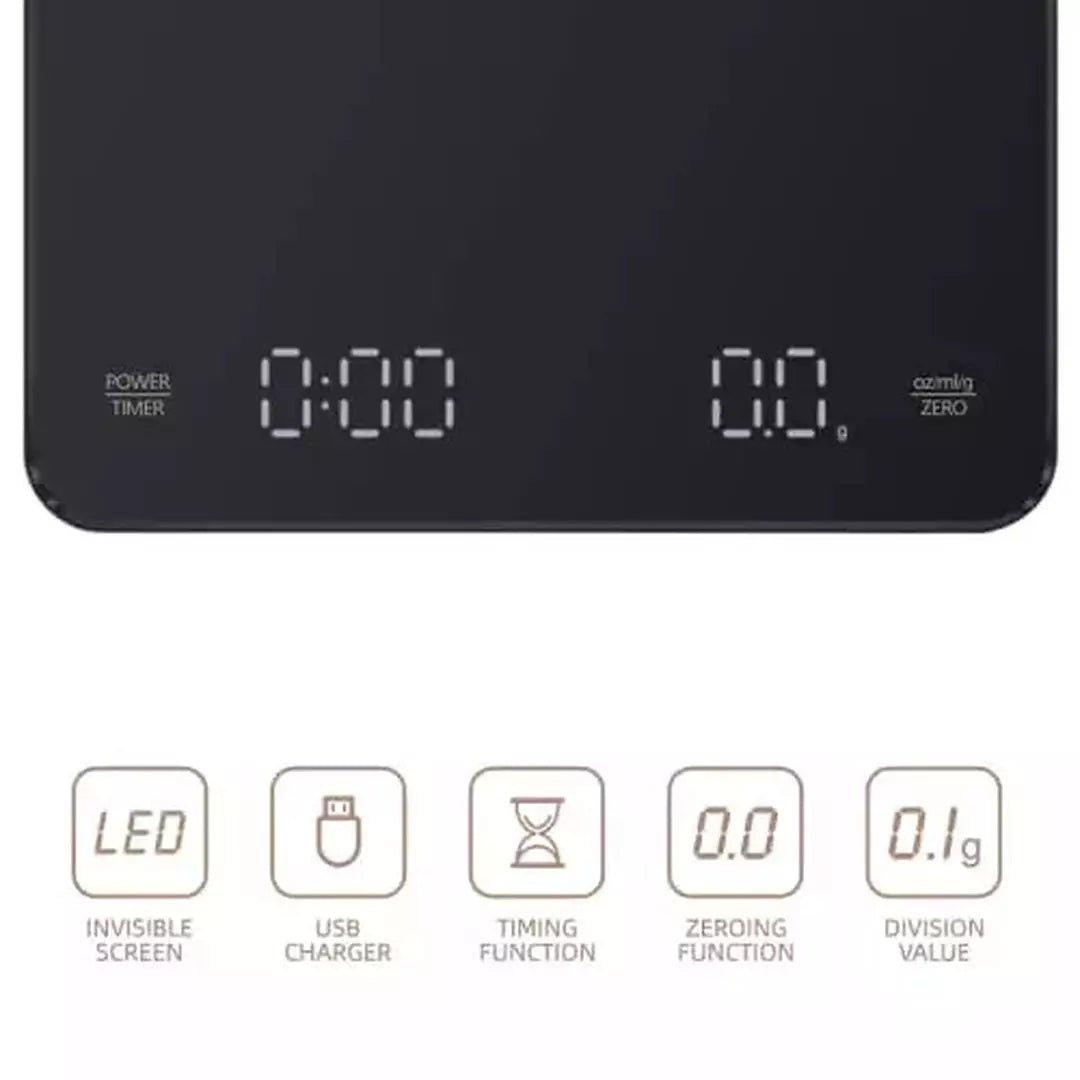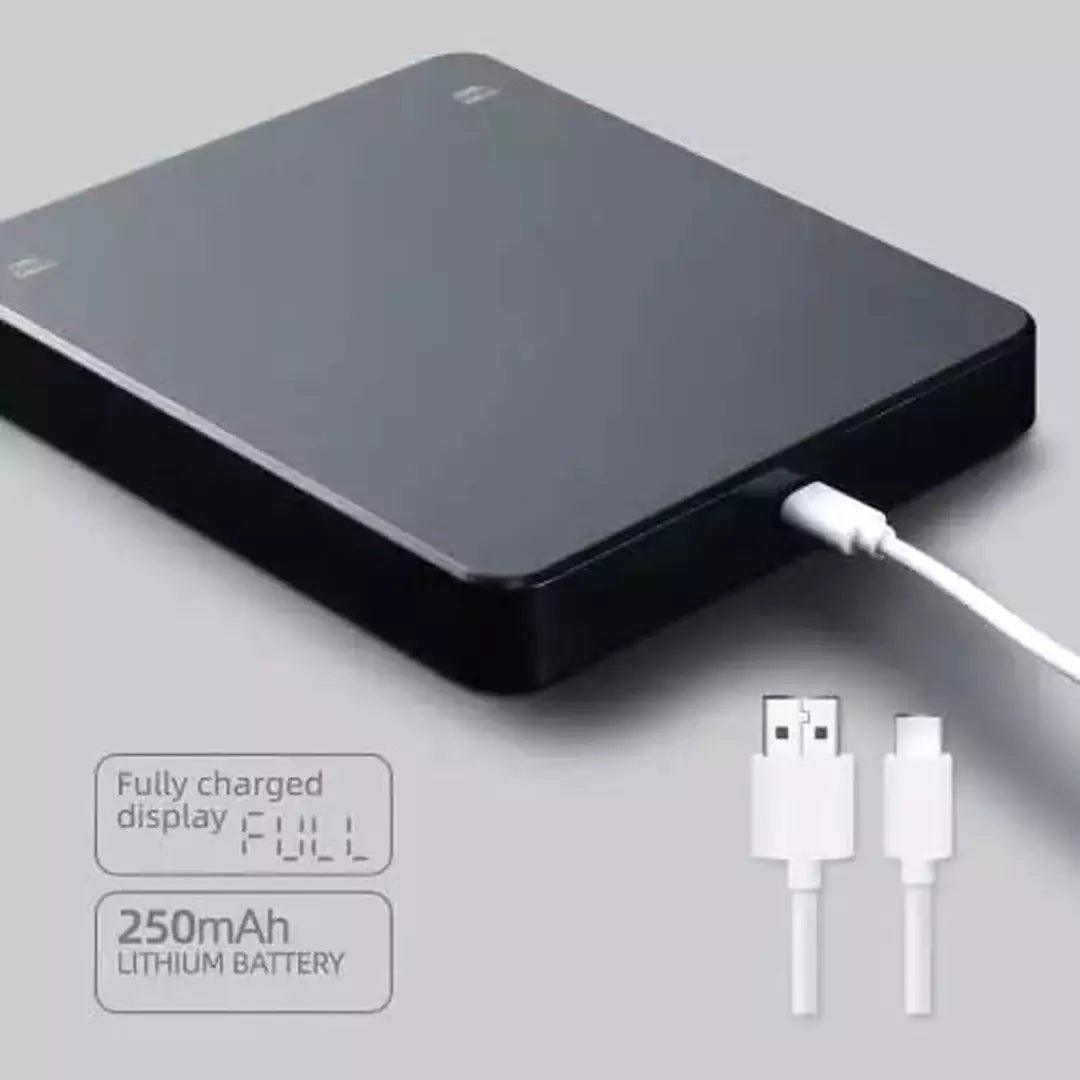 Digital Scale for Coffee with Timer
Café Fabrique
Our precision digital scale is the ultimate tool for coffee brewing perfection. Its auto-taring feature allows for easy measurements, and the auto-timing ensures consistent results. With its fast and responsive design, brewing is a breeze.
Order now and get it on October 4, 2023 !
Free shipping over 75$ !
Customer service by coffee geeks
Returns accepted in 30 days
Carbon neutral deliveries
Description
Shipping & Returns
Coffee Scale Overview
With our digital coffee scale you can quickly measure coffee beans for a variety of coffee brewing methods and recipes. The scale is equipped with an intuitive user interface and a timer feature to help you prepare coffee efficiently. With its LCD display, you can easily monitor coffee weight as it increases, making sure your coffee doesn't become over-extracted or under-extracted.
Our coffee scale is powered by a rechargeable lithium ion battery that can be charged using USB C. With the auto off function, you can conserve battery life and enjoy more consistent readings.
Scale with Timer
 Its fast and accurate measurements guarantee precision, while the auto-timing features make brewing a breeze. Say goodbye to mediocre coffee and elevate your brewing game with our scale.
Features
Rechargeable lithium ion battery

Accurate measurements to 0.1 gram

Built in timer

Budget friendly
Espresso scale
Small enough to fit on your espresso machine drip tray, it makes for a perfect espresso scale.
Drip coffee scale
Get ready to revolutionize your coffee brewing with our smart Coffee Scale with Timer. Say goodbye to subpar instant coffee and hello to the perfect cup every time. With its precise measurements, brew time tracking, and recipe-changing capabilities, you'll be able to create real java magic that will impress even the toughest coffee critics
Shipping: Free shipping for orders over 75$ in Canada and USA. Shipping rates calculated at checkout. Cafe Fabrique is not responsible for any applicable import fees. International Orders are shipped at the risk of the buyer - Café Fabrique will not be responsible for lost/damaged items
Returns: Any item you're not completely satisfied with can be returned up to 30 days after you receive it. The cost of the item, minus initial shipping costs will be refunded.
Click here for the complete shipping policy.
Description
Shipping & Returns